Happy Wednesday! (Feel free to ignore the fact that I'm posting Tuesday night. You get the idea.) As usual, I'm celebrating WIAW with Jenn!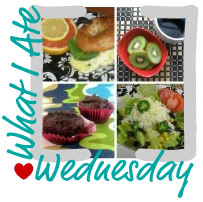 I have lots of good things to share, including a recipe! Yay!
Before I get to food, let's talk about workouts. I was all set to go to Crossfit after work Monday, but I walked outside to a giant storm, and then the Metro stopped running, so I missed the class, and didn't feel like going to the late class.
Anyways, this meant Monday was rest and today was a 3 miler! After pouring all afternoon, I decided to take a chance and go for it during a break in the rain. I did my usual 3 mile route.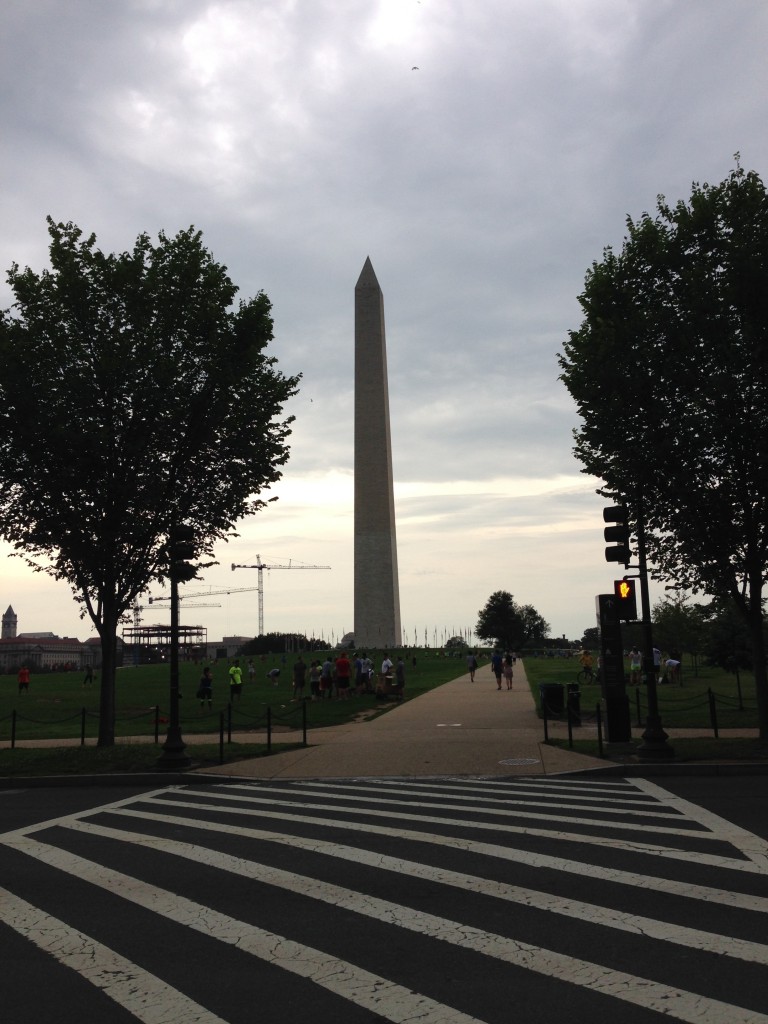 Yeah. I live here.
And this is not a bad turn around point: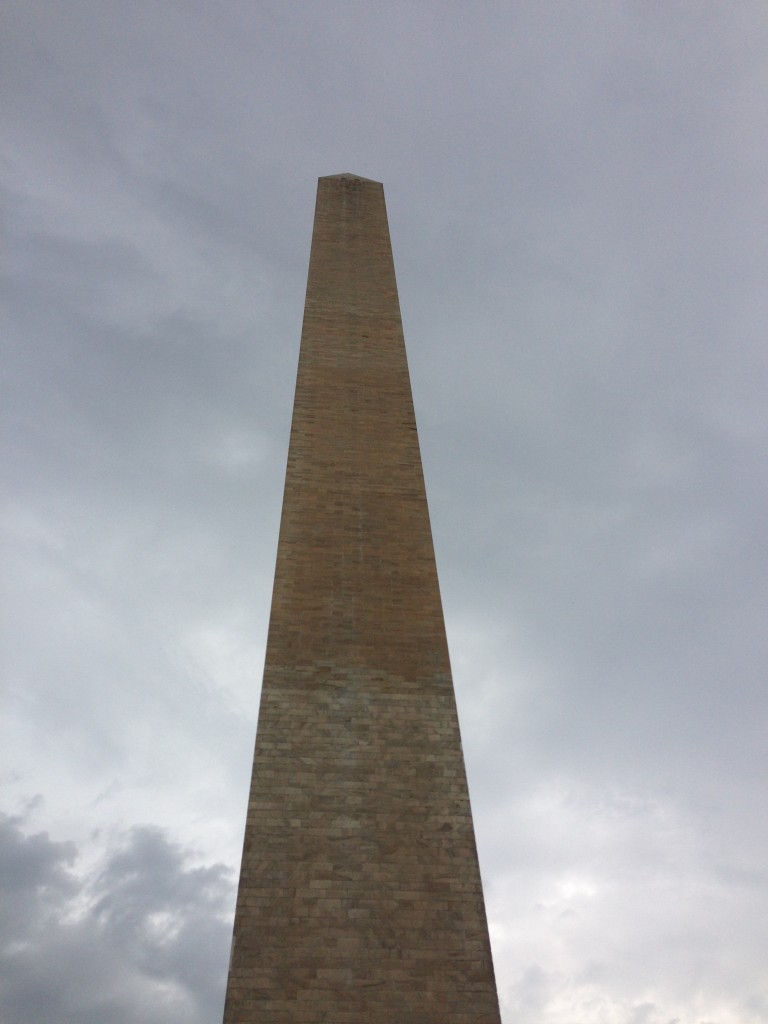 Yes, the Washington Monument is EXACTLY 1.5 miles away, so it should be pretty clear why this is my typical route now!
On the way back, storm clouds began to threaten. It started POURING right as I was running up my block. Talk about lucky!
The run also felt fantastic. I was running on rested and not "just woke up and it's 6am" legs, plus I'm been working hard in my training, and it's certainly paying off. This is week 3, and each week I've done this route. I've done it faster each week, and each week it feels better. Week 1 was super slow for me-10:18 pace. sat week was 9:48, and today was 9:29. And it wasn't like it was an all out pace, so it's a good start!
Now onto the part everyone actually cares about. Food.
Breakfasts have been the same old-sunflower seed butter with lots of fruit! Plus chai tea since I'm laying off the coffee.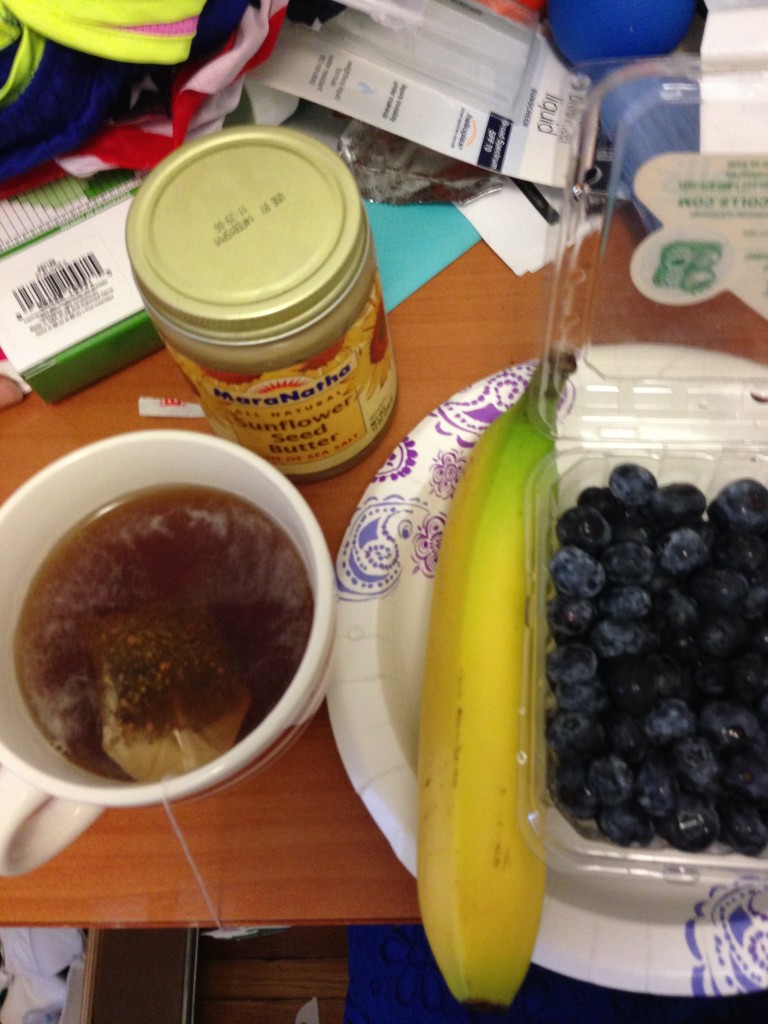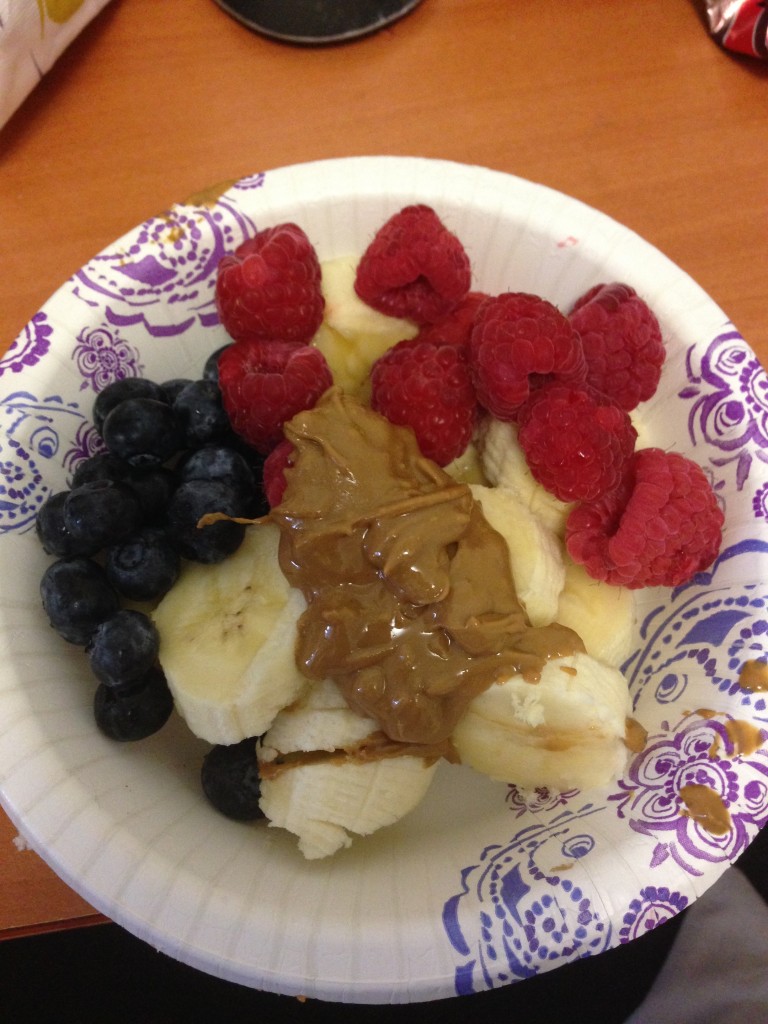 Lunch Monday was leftovers of Cheesy Mushroom Quinoa plus some yogurt.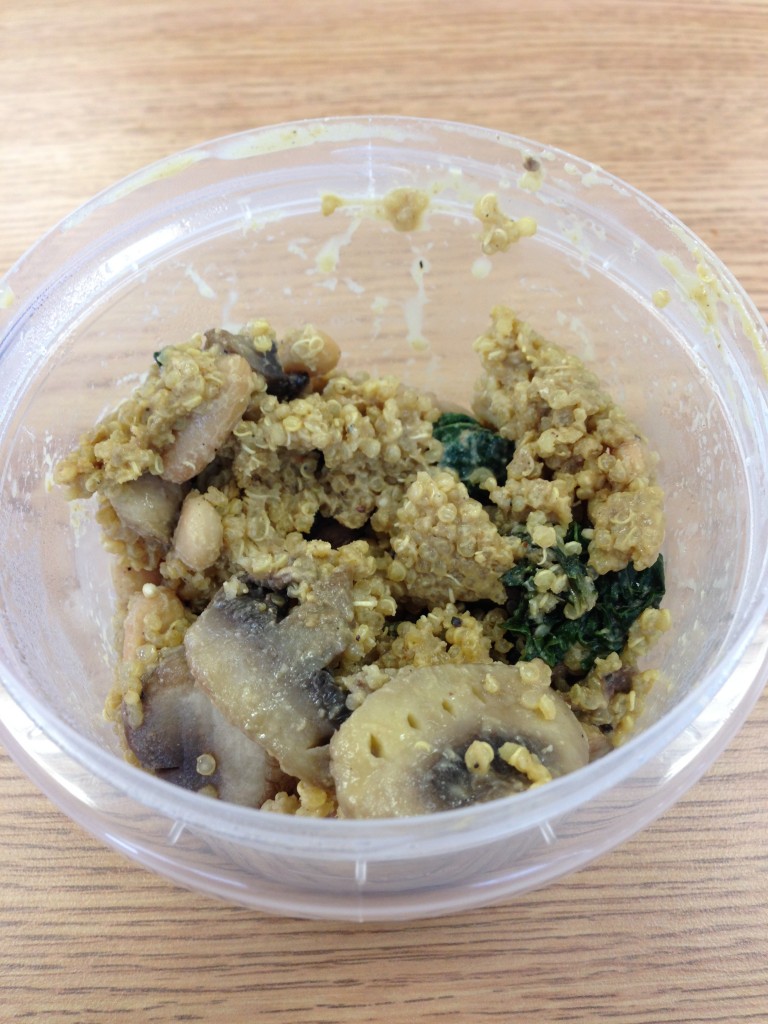 Lunch on Tuesday was extra special. I was on trip at work, and the food they prepared us was amazing and beautiful.
I'm not sure how much I should talk about work on here, but I will say this gives me so much hope for the future of America's school food system!
I piled my plate high with all kinds of delicious salads. One of my favorites was a ginger root salad. This is the first context in which I've actually enjoyed beets!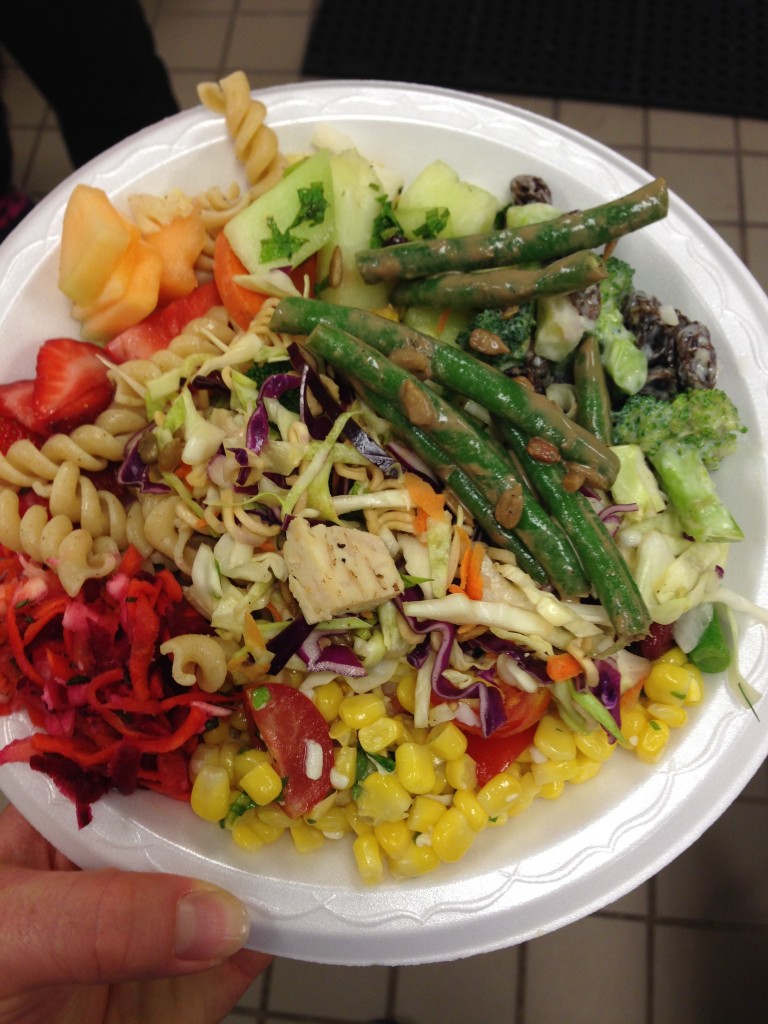 I also got to take leftovers home with me, which made a great pre-run snack/dinner.
And finally-for the recipe!
Coconut Flour Arepas
*Edited to add: this is based on the fantastic Blogilates recipe for healthy quesadillas!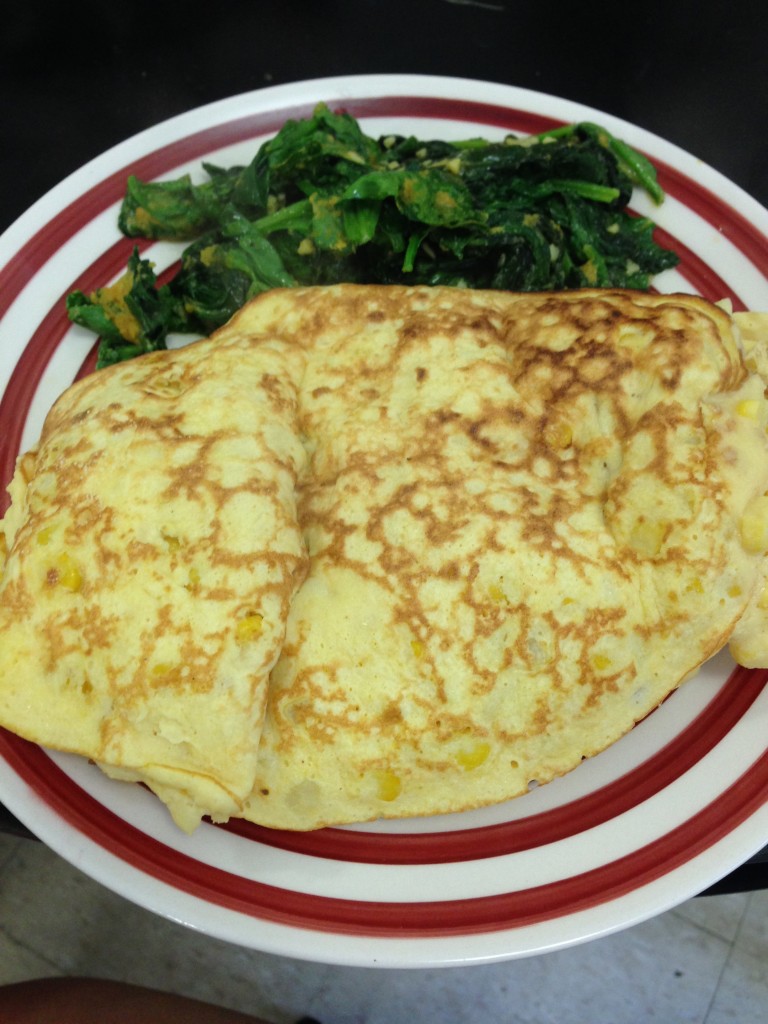 Ingredients
2 T coconut flour
1 ear of corn
2 T water
6 T egg whites
1/8 t baking powder
salt to taste
Directions
1. Mix together coconut flour, water, egg whites, and baking powder in a small bowl.
2. Remove the corn from the cob, and add to mixture.
3. If mixture is too thin, let it sit a moment. The coconut flour may take a bit of time to absorb the water, but this will still be fairly runny. Add salt if desired.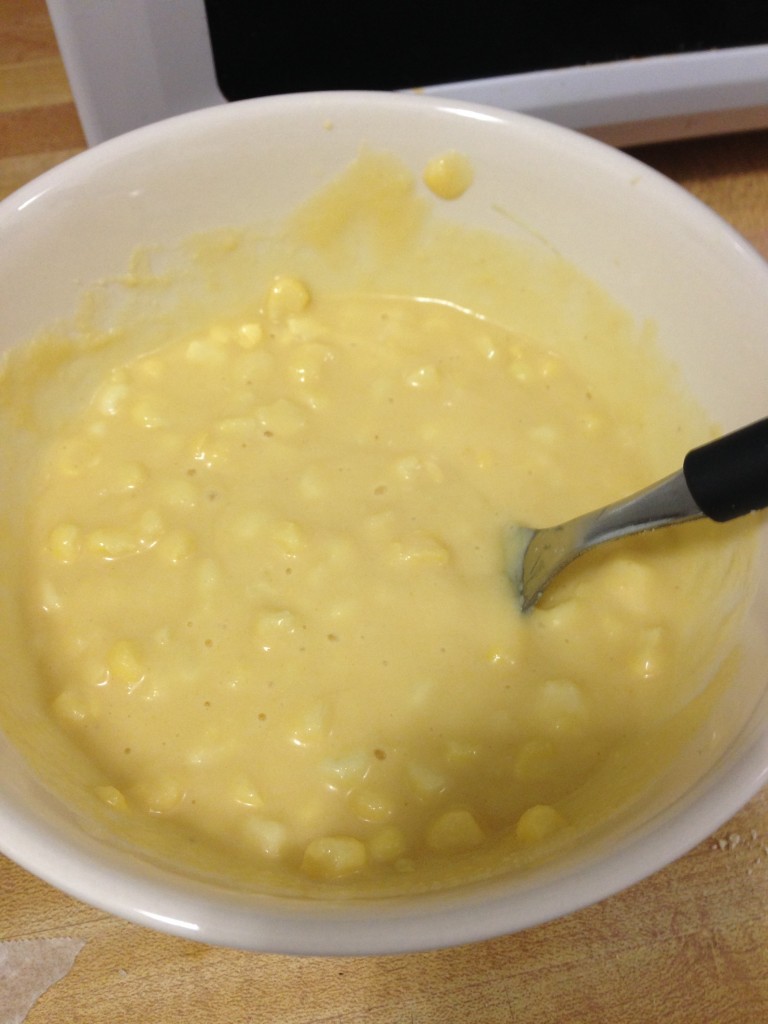 4. In a large pan, add a touch of olive oil and heat the pan.
5. Once pan is hot, pour mixture into pan.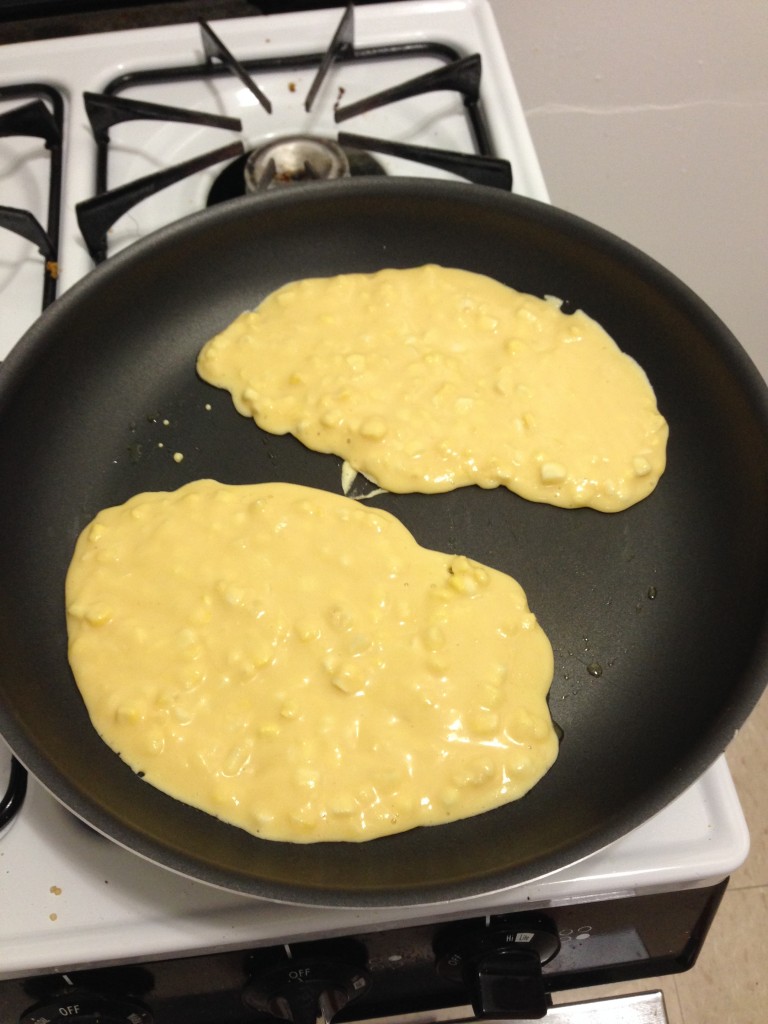 6. When bubbles begin to form on the surface, flip and cook through.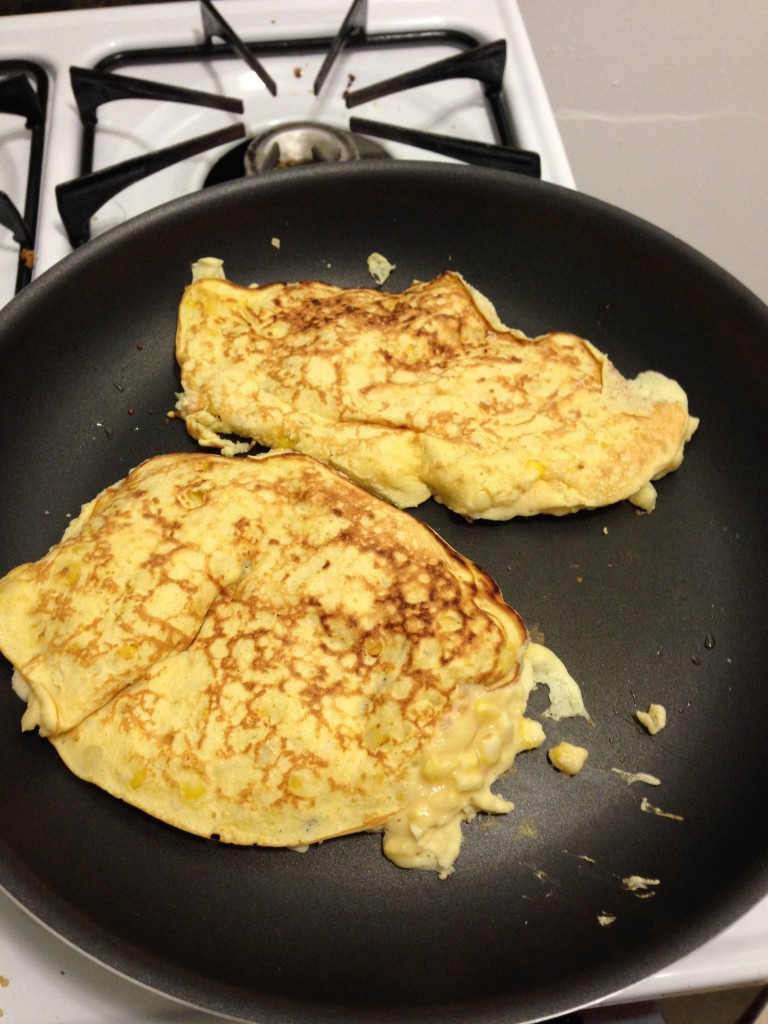 7. If desired, sprinkle with salt, and fill with desired fillings. I used smoked gouda.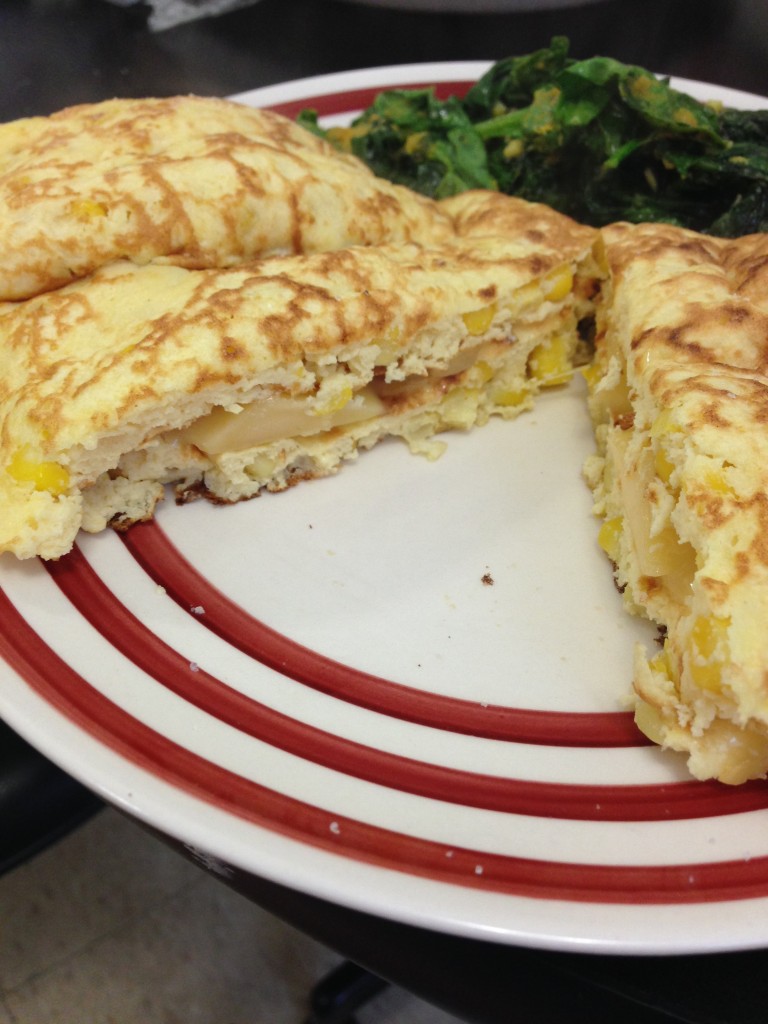 Delicious, and comes together in minutes!
What is your favorite type of cheese?
Not for everything, but I love goat brie. If you haven't tried it, you absolutely need to!