Happy Monday! (<-I think I was a little over ambitious I would get this post up…) I hope everyone had a great weekend. Mine was filled with relaxation, studying, and a 5k!
I had a low key Friday night.
Dinner: zucchini noodles (per usual) with marinara and mozzarella.
For dessert, I made a little mini pumpkin pie in the microwave with the open can of pumpkin I had lying around. Cinnamon, vanilla, pumpkin pie spice, pumpkin, maple syrup, egg whites, chocolate chips.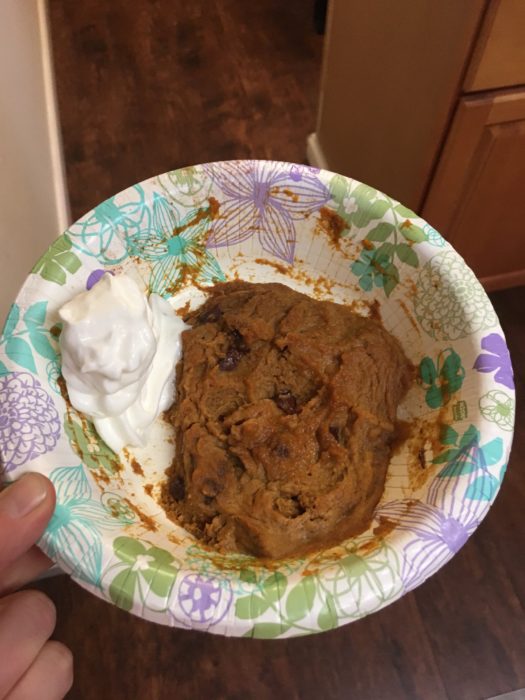 My night ended on the couch with a chocolate milk stout, a romcom, and furry friends.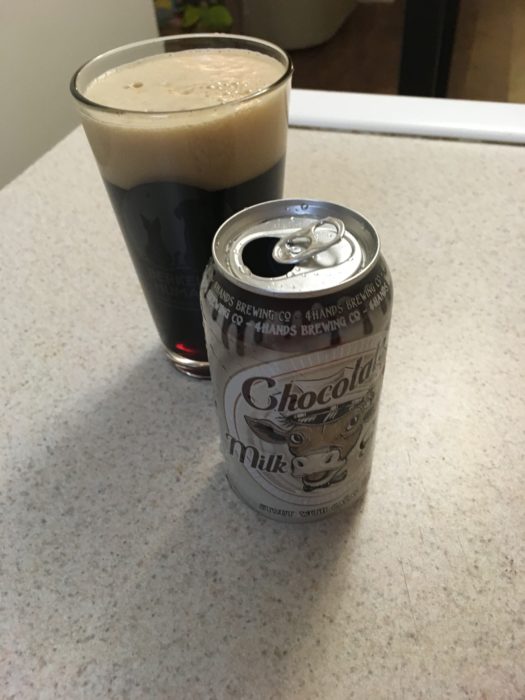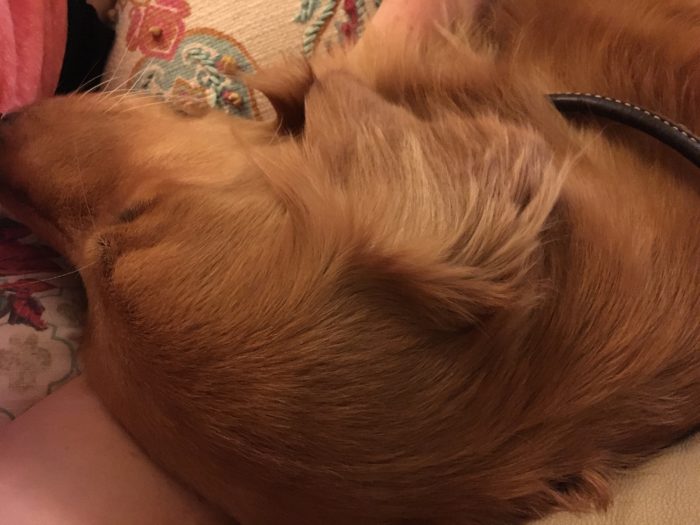 Saturday I spent studying a lot of the day in preparation for the week ahead, as well as running errands.
Lunch: same old weird salad, with beet chips.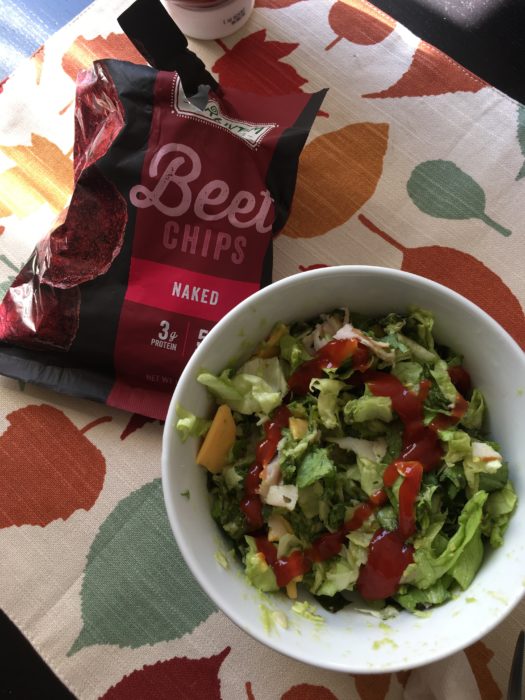 Last weekend, I decided I wanted to find something to do this weekend, so I looked up local races and found a PERFECT match. The Urban Cow 5k, a cow themed race.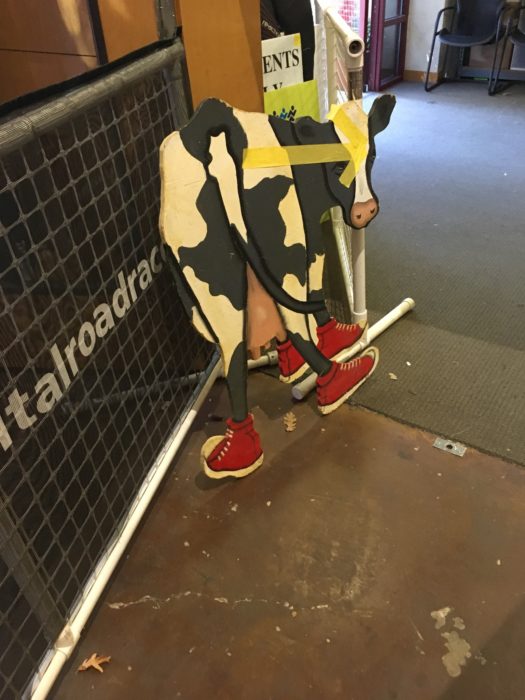 I drove into Sacramento to pick up my packet since I had a little time on my hands, and ended up hanging out at the nearest coffeeshop (ironically, Temple in Sac—Temple in Davis is my fav) and sipping tea with a GF blueberry muffin while I reviewed the immune system.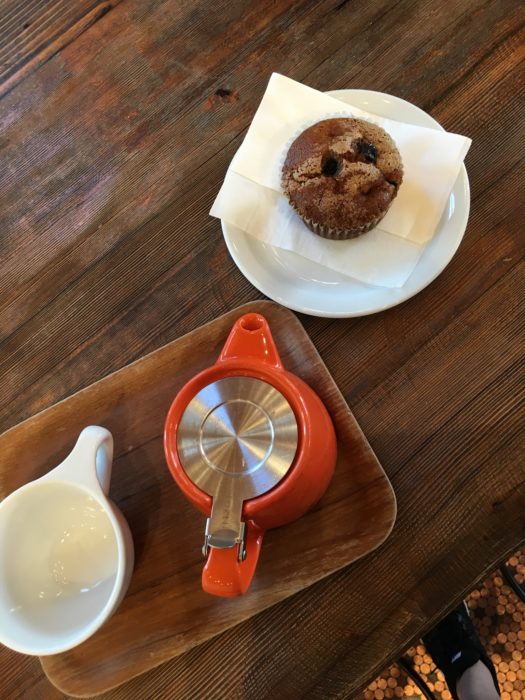 On the way home, I made a very important purchase: 5 pounds of zucchini. I literally go through this in a week…
I think my grocery basket sums me up pretty well: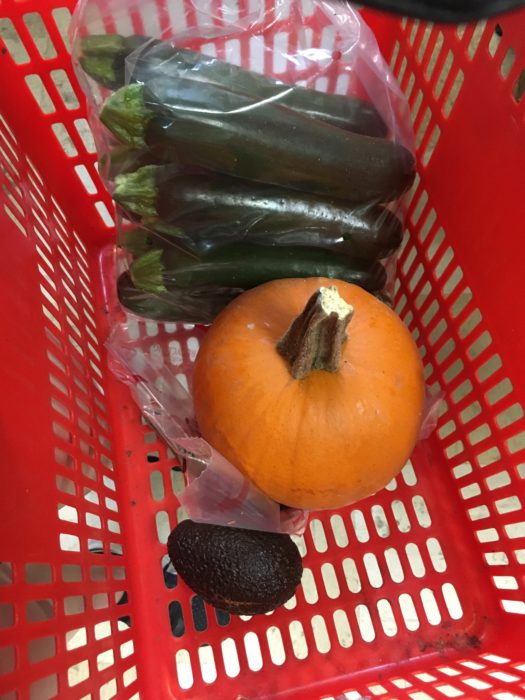 For dinner, I had more zucchini noodles with my new batch of zucchini.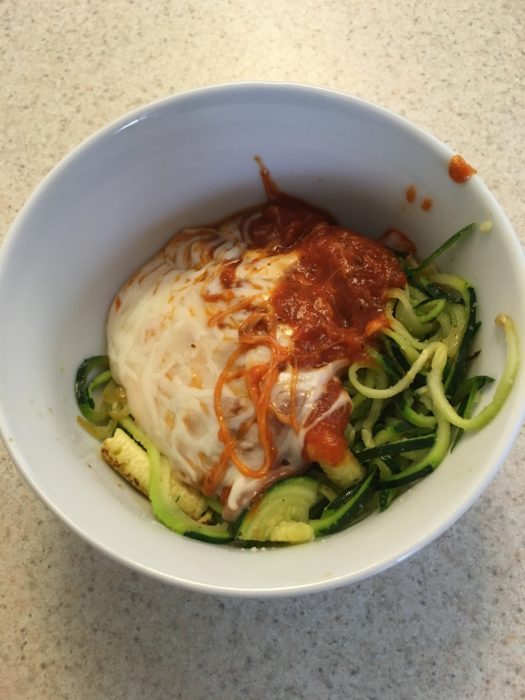 I had another lazy night. I baked more healthy pumpkin bread with maple cream cheese, and watched a movie with more furry friends.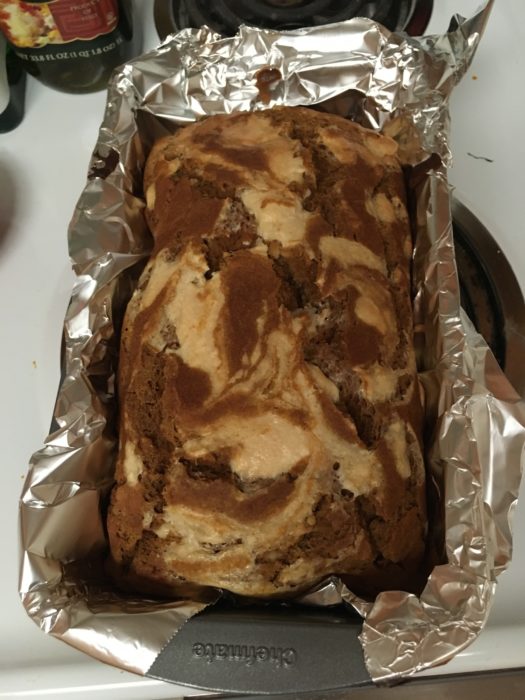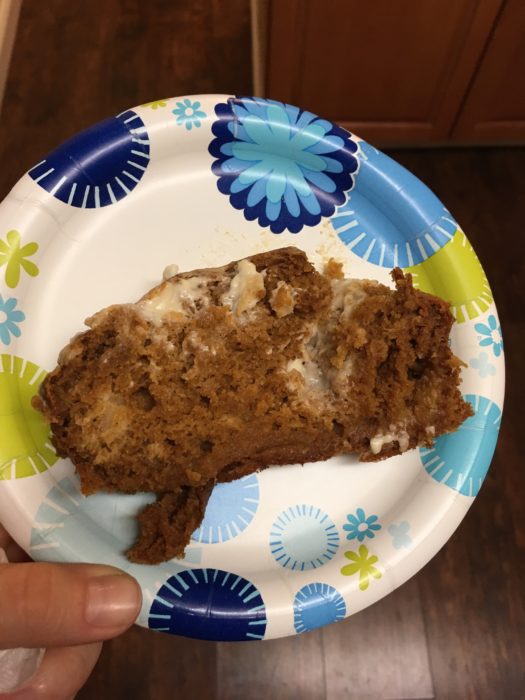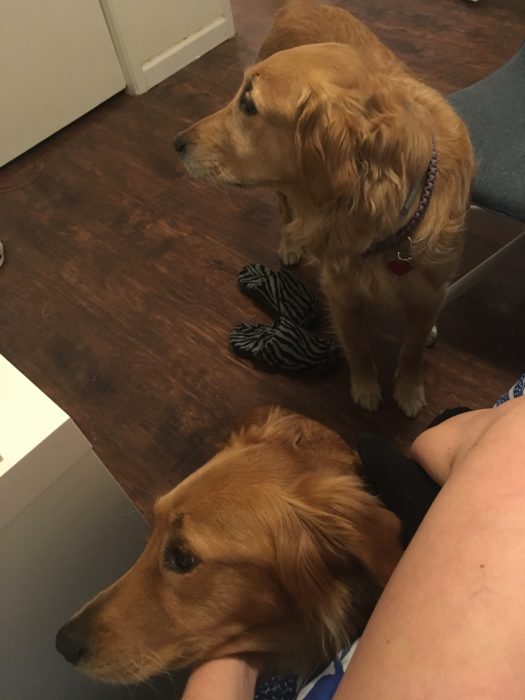 Sunday, I was up early for the race! I wasn't really sure what to expect from this. I've been running pretty regularly, but I wasn't really 5k trained. I had done basically zero speed work since my last race. So I wasn't even sure what to shoot for! (Not dying is always goal #1.)
This race was awesome because there were cow themed things everywhere.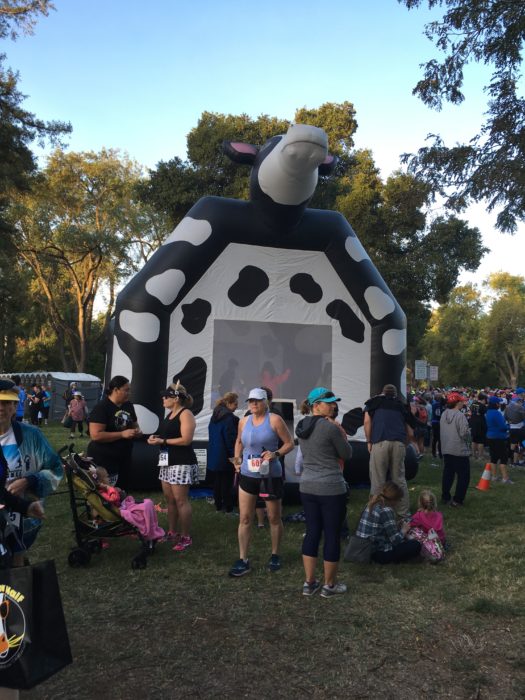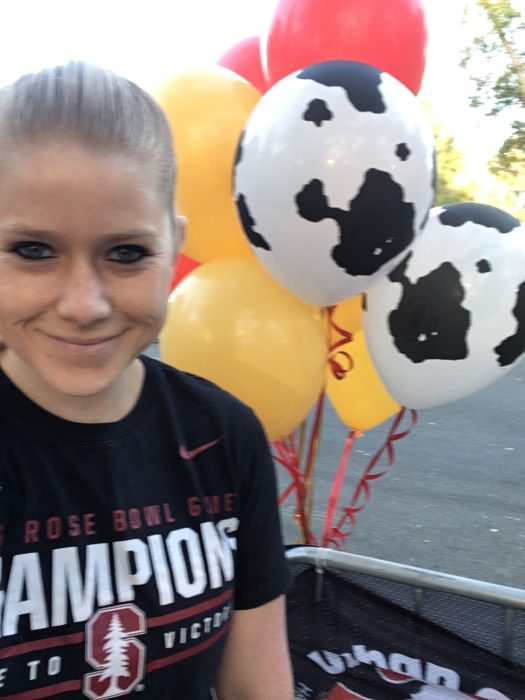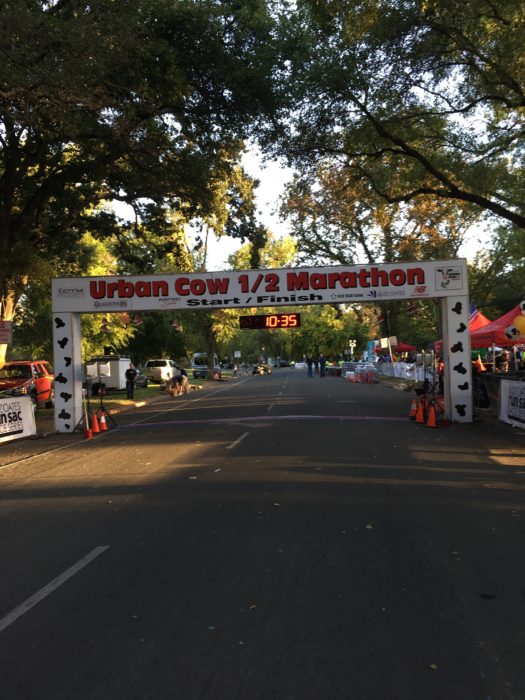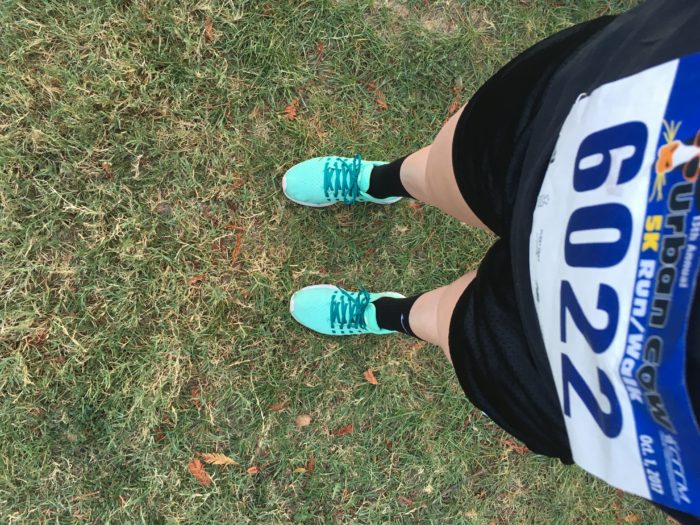 When the gun went off, I found myself going out at a fast pace….comfortably. What?? I actually thought I might PR at that point. I felt really good for the whole first mile. My pace definitely slowed after that a little bit, but I also didn't want to push myself to death.
Before I knew it, the race was over!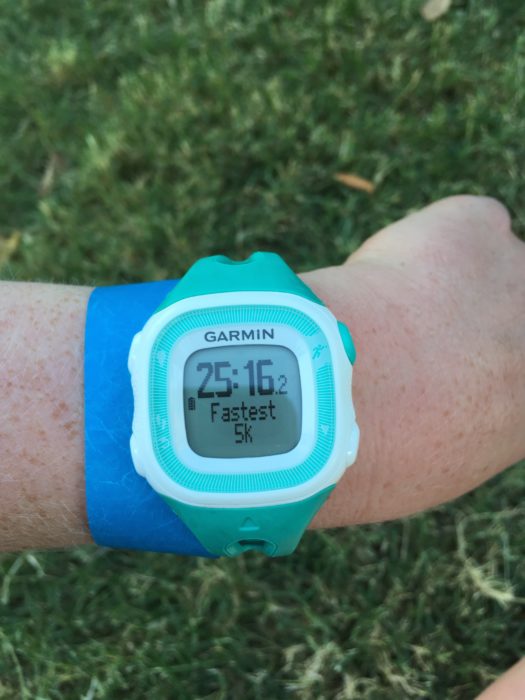 (This wasn't actually a PR, despite what my watch said!)
I did well for me, and with minimal training I was more than happy with that effort!
For our medal, they gave us cowbells! It was fun…until we were all walking around with cowbells!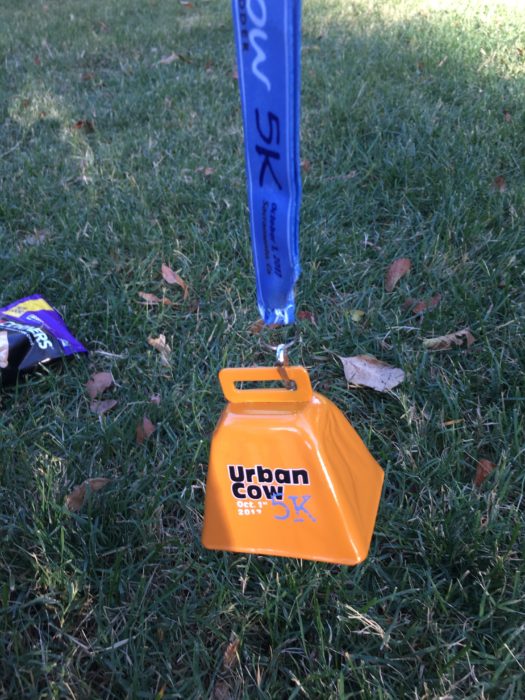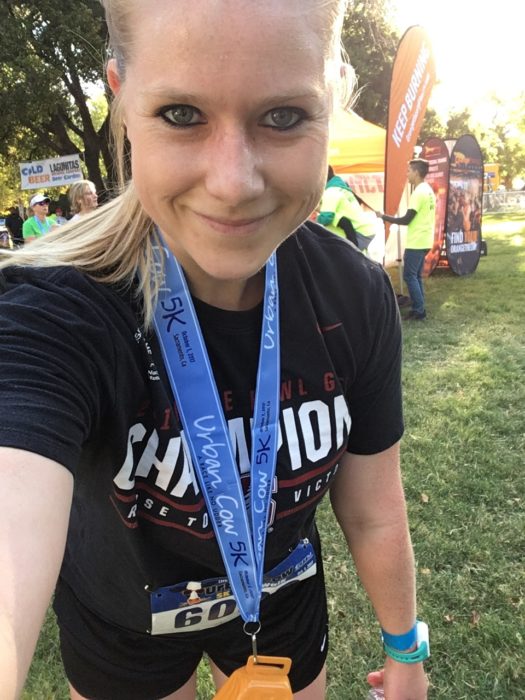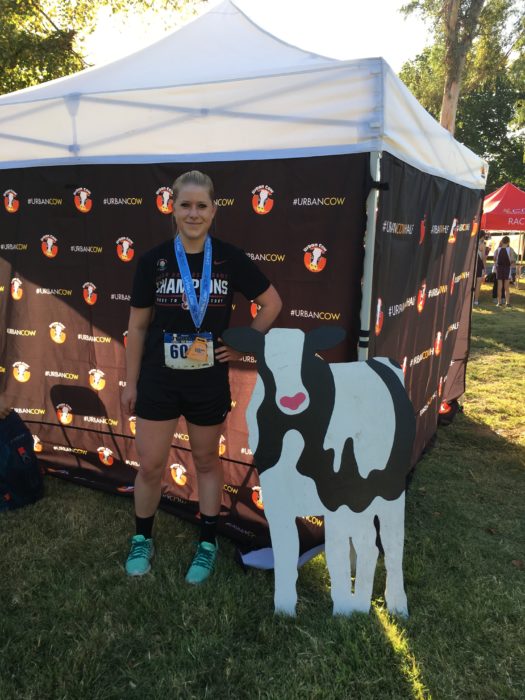 Naturally, I had to take advantage of the free beer. It wasn't my favorite kind so I didn't finish it, but FREE.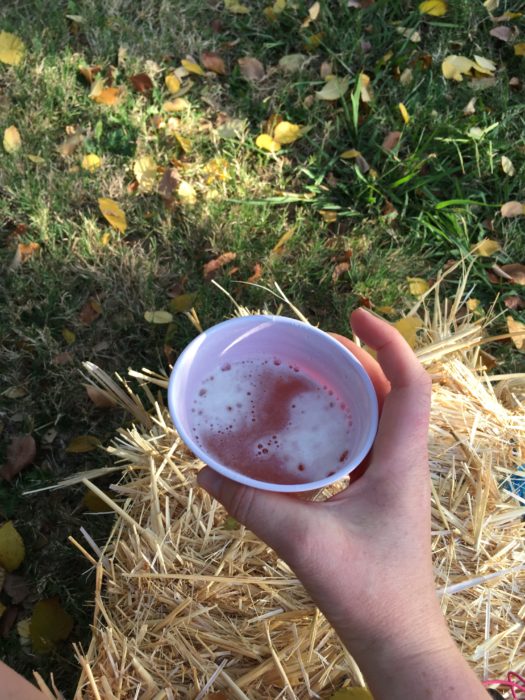 I especially appreciated the cow puns around the beer garden.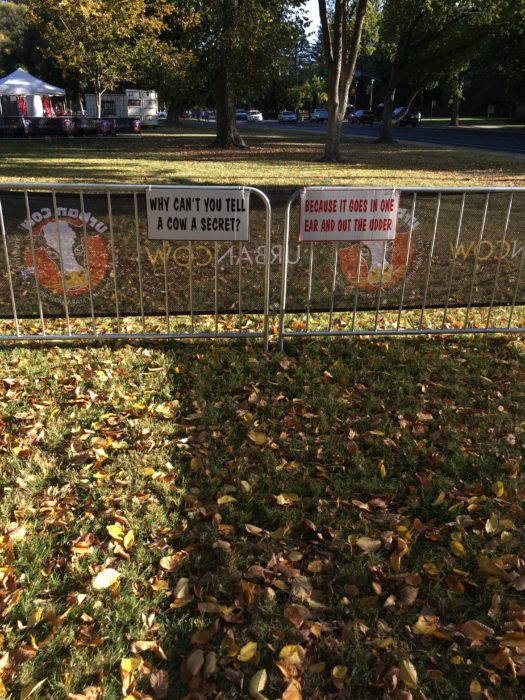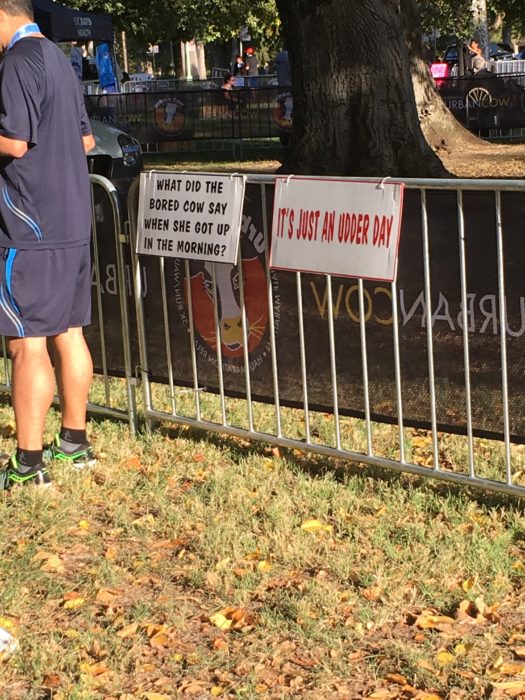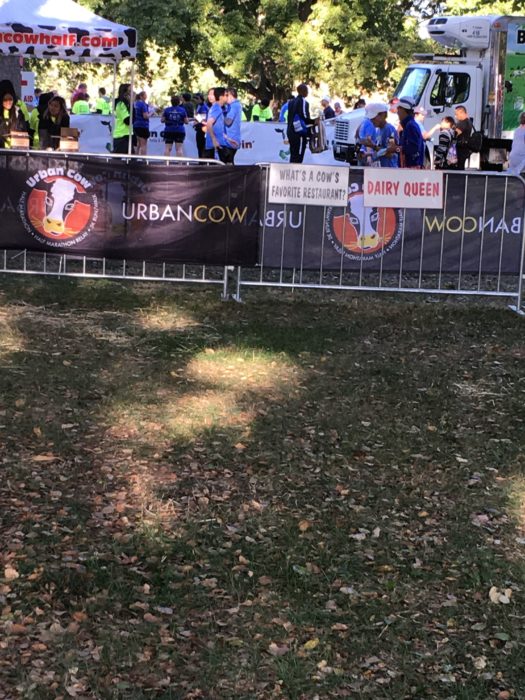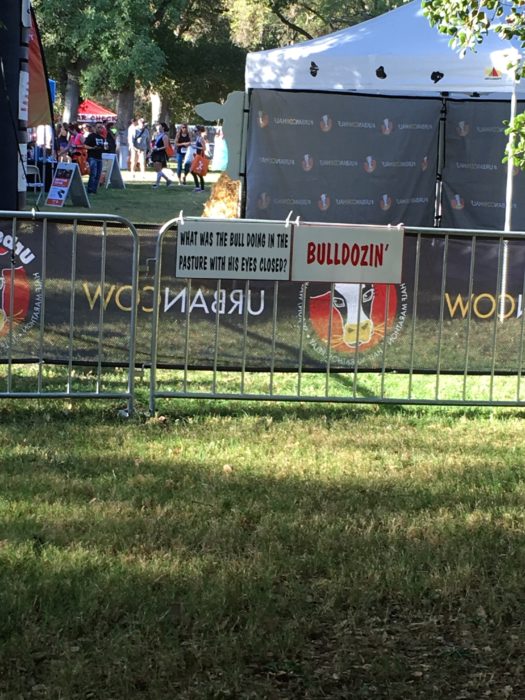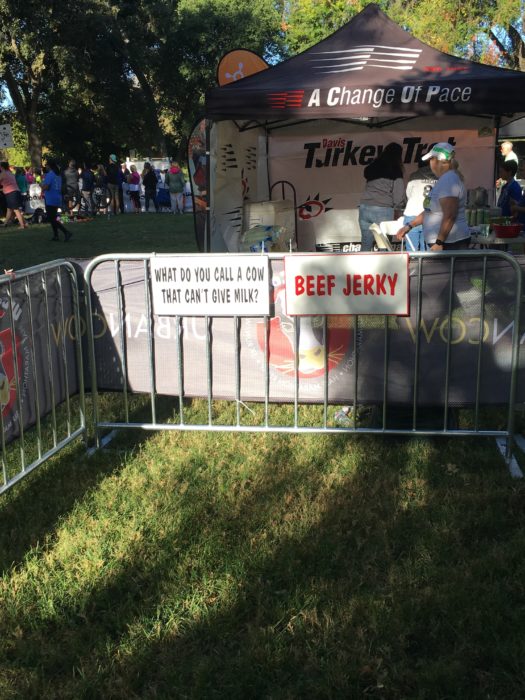 And guess what? I won a cow!
I had to wait a WHILE after the race to pick this up, and my plantar fasciitis went crazy as soon as I stopped. Standing in line was SUPER painful, but worth it for the cow trophy! Next, I went to a nearby GF bakery, Pushkin's, for donuts! The line was super long there was well, but again worth it!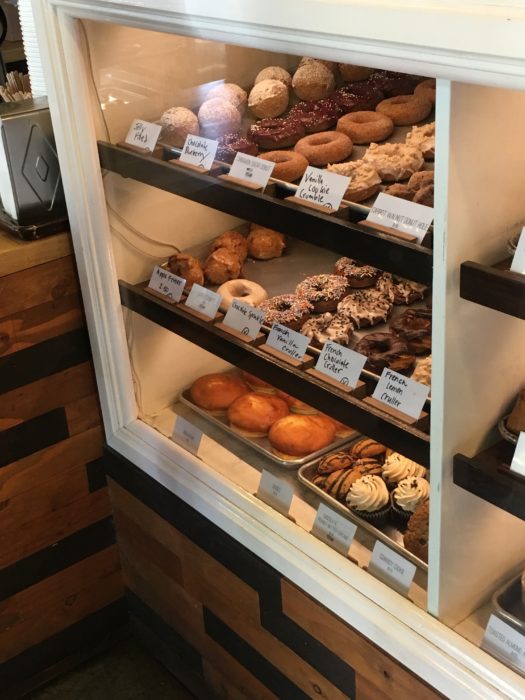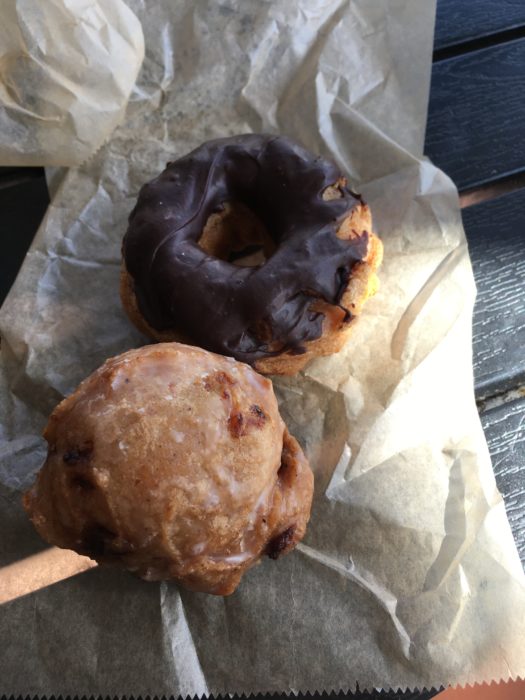 I got an apple fritter and a chocolate cruller, and both were amazing!
The rest of the day was spent studying with dog friends, checking out a brewery for their big anniversary event, and having a Grey's Anatomy viewing party of the newest episodes, which I can do now that I'm FINALLY caught up!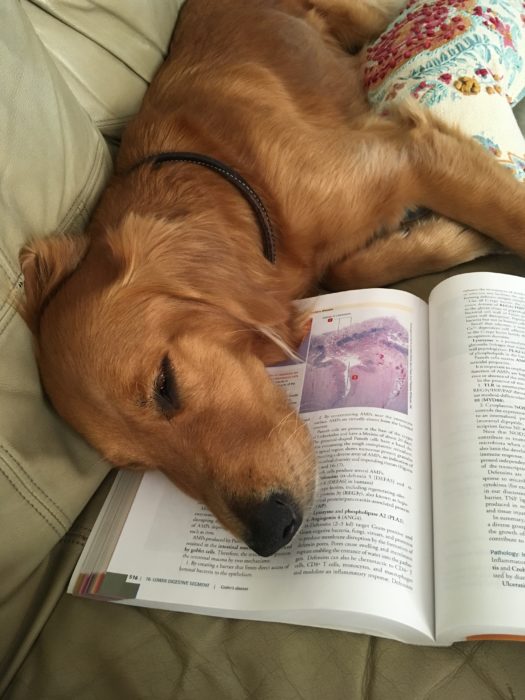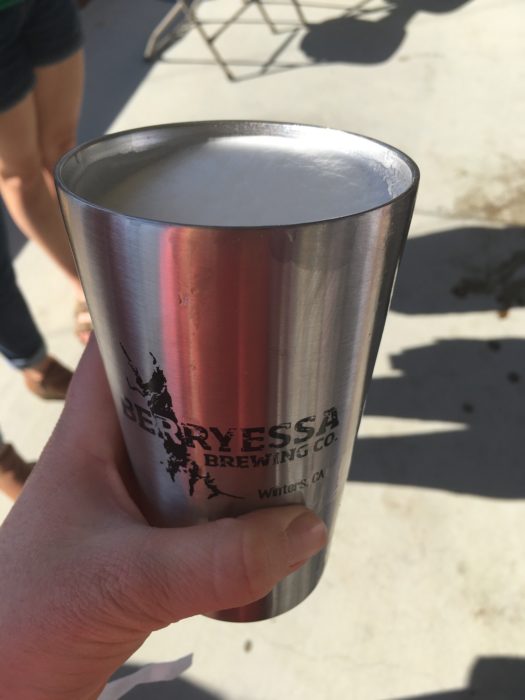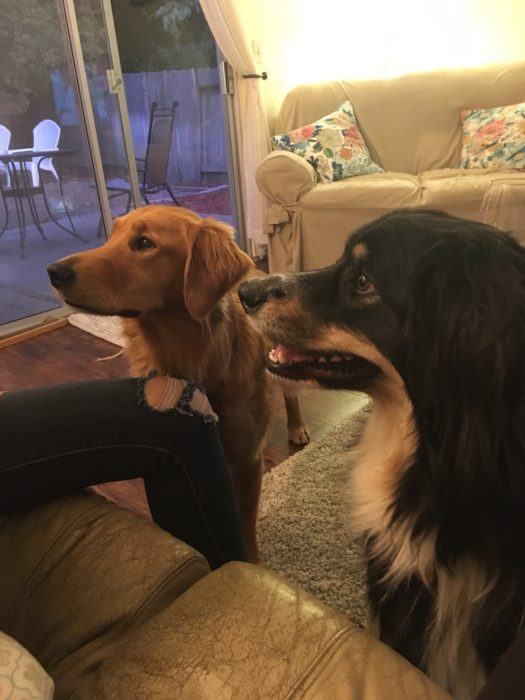 My plantar fasciitis is definitely not happy after that race…I'm trying to be really good about icing and wearing my special sock at night! Now it's back to studying for me. I have a special visitor this week, so it's going to be a crazy one!