Has anyone else caught the Olympic Fever?
Here's a throwback: does anyone remember when I trained at the Olympic Rowing training center?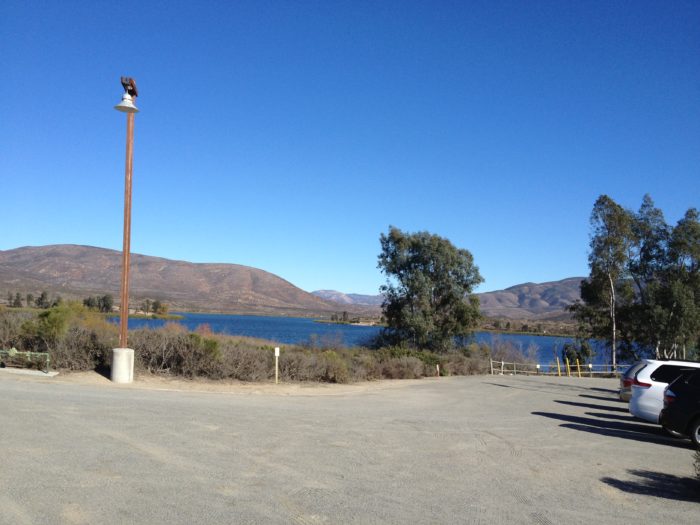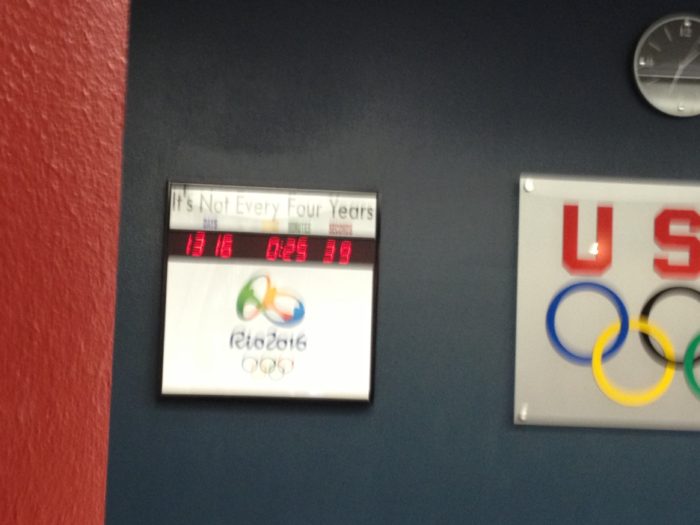 They had a countdown clock down to the seconds. Crazy how that seemed insanely far away then, yet here we are!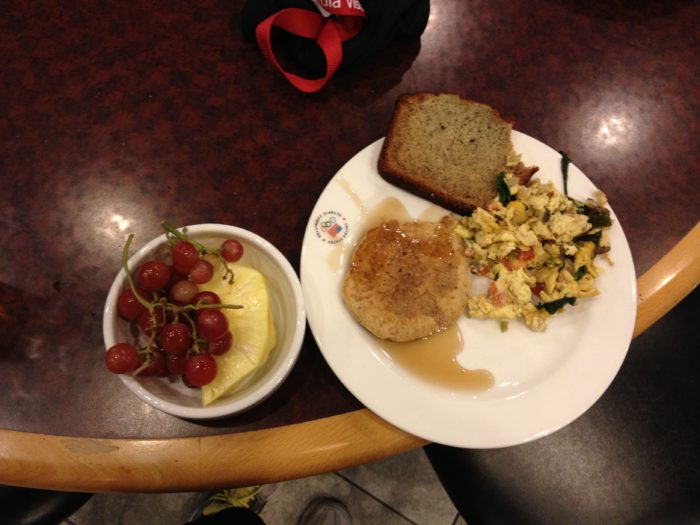 All the plates in the cafeteria had the Olympic rings on them!
I've spent most of the weekend on the couch, between the Olympics and baseball. It's been fantastic. I'm watching swimming as I type this up! Food and workouts have been good as well.
Friday morning Crossfit was heavy deadlifts, then conditioning: 1000m row, 30 thrusters, 30 dips, 1000m row.
Friday eats:
Corn chowder with white cheddar, and avocado toast. A classic.
Greek salad with chicken.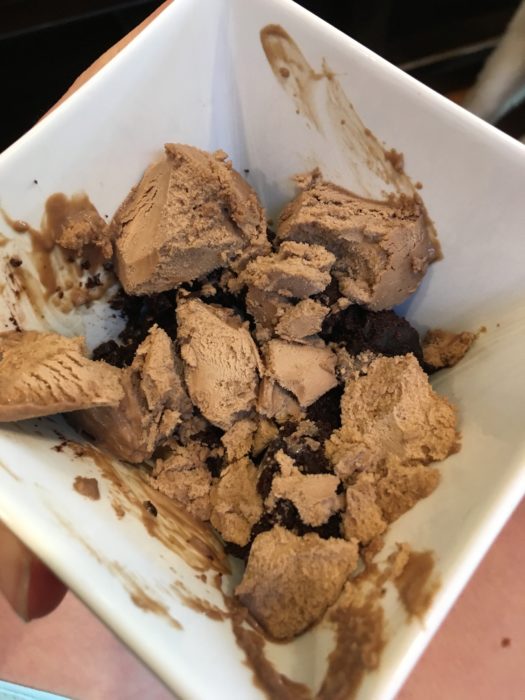 I'm sort of obsessed with halo top+leftover GF chocolate cake from the freezer.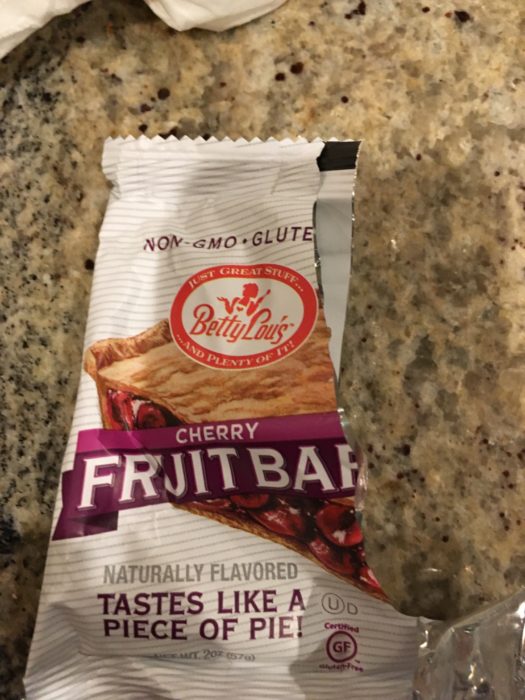 These bars are really delicious. I like the blueberry one better, but they legitimately taste like pie.
Friday night, I got to hang out with my high school friends. It was so great to see everyone; it's absolutely insane, but some of these people I hadn't seen in 3 years! Time flies, doesn't it?
Saturday morning, I went to Crossfit. The workout didn't feel bad at the time but I'm actually pretty sore!
It was heavyish bench press, and then a team workout. For a team of 3, we split up 75 hand stand push ups, 75 pull ups, 75 GHD sit ups, and 75 pistols. We did 25 each, in sets of 5 or 10. For the push ups, I did them off a box. My shoulder still isn't 100% from last year's injury, and it turns out hand stand push ups are one of the few things that doesn't feel great. For the pull ups, I went unbanded kipping and they weren't too pretty by the final sets, because there wasn't a lot of rest time. I did the pistols with assistance because flexibility and balance is not my forte.
I've been craving pancakes lately, so I finally made some for brunch afterwards.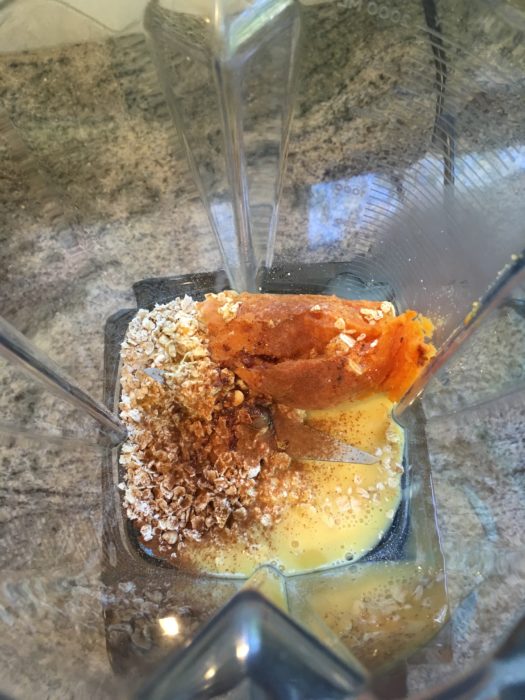 I made them with a sweet potato base, and added oats, cinnamon, egg beaters, vanilla, and baking powder. I tried to blend them for a smoother texture but that wasn't happening as it turns out because the blender didn't have enough in it.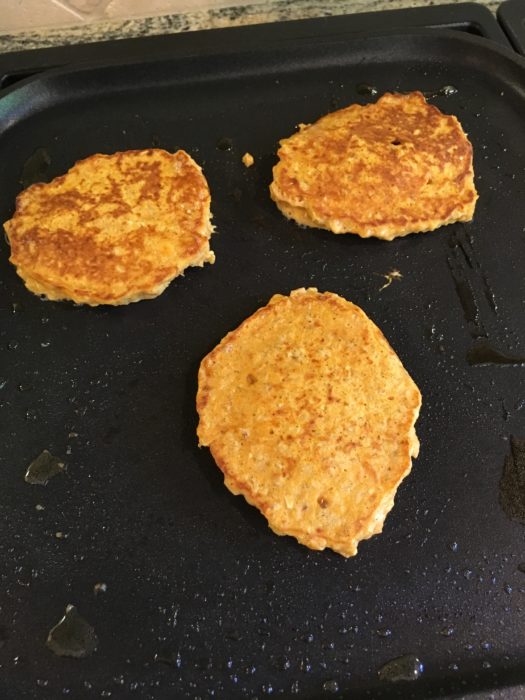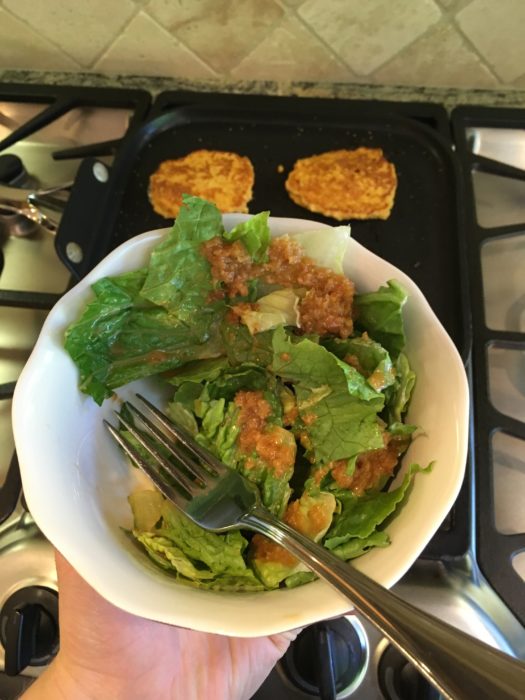 I got some greens in while they cooked up. I had a salad with ginger dressing.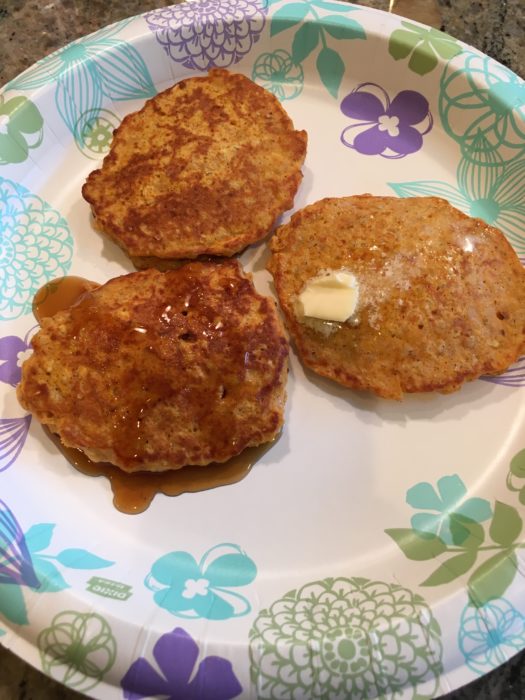 Finished product! They didn't have as much flavor as I was hoping; they could have probably used a pinch of salt, and more cinnamon. I remedied this by topping them with cinnamon sugar and Grade B maple syrup. Someday I would love to try Grade C, but you have to go to Canada to do that, as I understand it!
For snack, I made quite the throwback recipe. I don't think I've made my banana chocolate chip custard in 3 years! I don't know why—it took 2 minutes to whip up, and tasted delicious!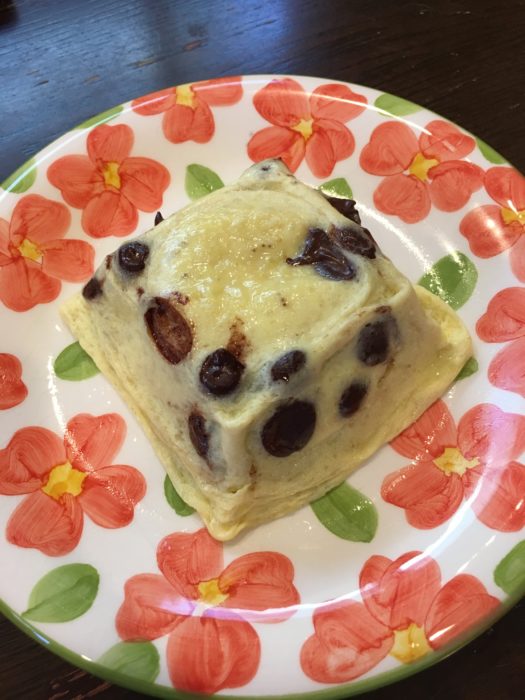 I had a pretty simple dinner—pizza on tortilla, some kale roasted with nutritional yeast, and a salad with fresh mozzarella.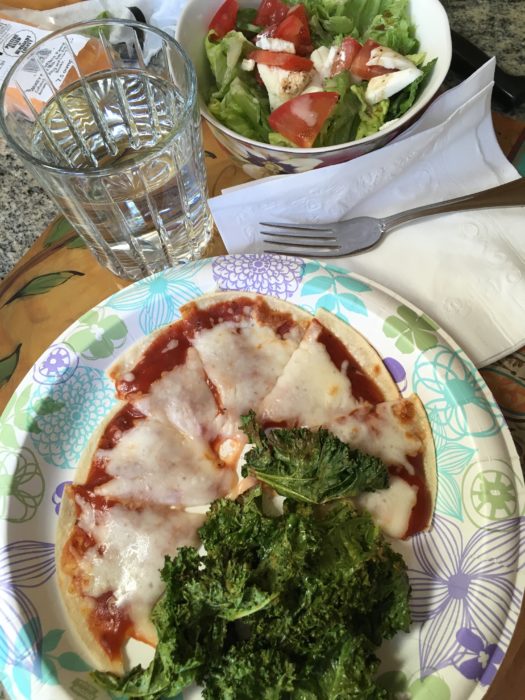 For dessert, I finished off my chocolate Halo Top, with a dab of sunbutter. Kind of the chocolate pb ice cream.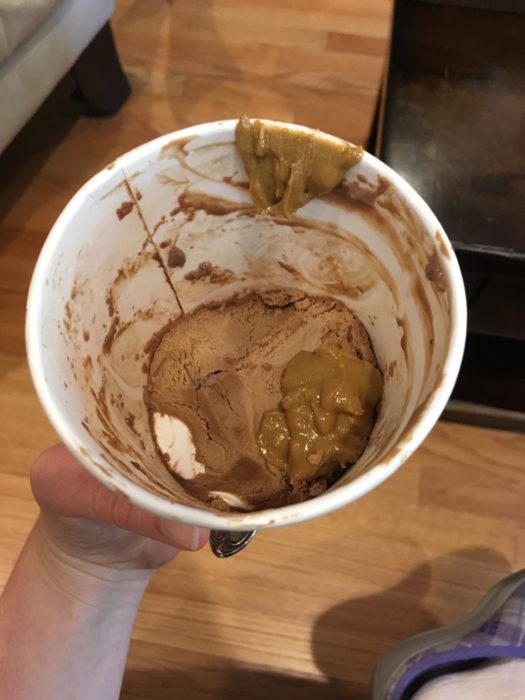 That night, I drove down to see some of my college friends. It was so, so nice to see everyone again. I'm really trying to make the most of the 3 weeks I'm home! These people are awesome.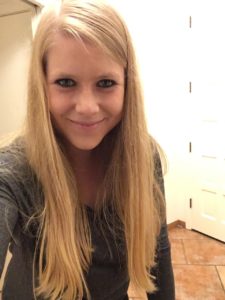 Also, I had the opportunity to cut a watermelon, which makes me unreasonably excited. I consider myself a professionally trained watermelon cutter, after learning at a fruit and veggie cutting workshop as part of my summer internship a few summers ago. I meant to do a tutorial post years ago. I'm not sure if I never actually wrote it (I took pictures!) or if I just can't find it. Maybe I should try to get that up!
In the past week, I feel like all my worlds have been colliding and it's incredibly confusing. Knoxville was totally different from college, which is totally different from high school. I don't know what to think! And of course, St. Louis is going to be even more different!
This morning, I went to an 8:15 spin class, which felt incredibly early after a late night. I wanted to try this hour long class. It wasn't my favorite; it was pretty traditional (no crazy choreography) which isn't a bad thing, but I felt it could have used a little spice. We did 3 15 minute hill progressions.
Speaking of which, did anyone catching the men's cycling race? It was absolutely crazy! I'm subbing spin this week, and I might have to do an Olympics themed class, based on the profile of the Olympic course.
After spin, I went straight to the farmer's market with the intention of buying figs. I was a little early for most of the stands to have all their samples out, unfortunately, so I didn't end up buying as much fruit as I might have otherwise.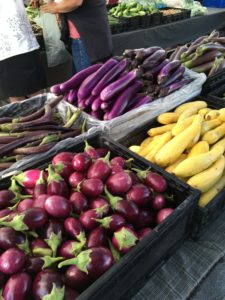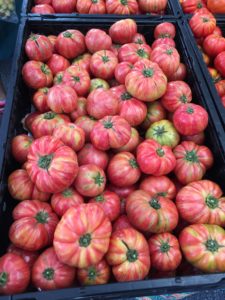 I got a mild chicken tamale to refuel from spin, which was delicious!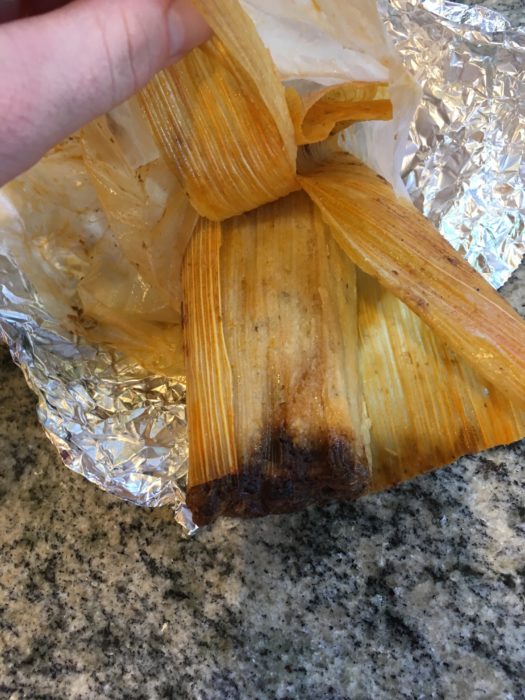 I've gotten into tamales lately!
A little bit later, lunch was served in front of the Giant's game.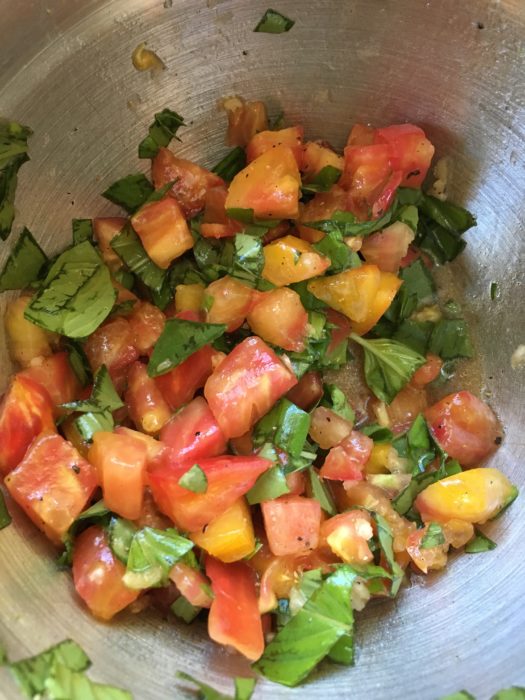 My mom made bruscetta out of the beautiful heirloom tomato I bought.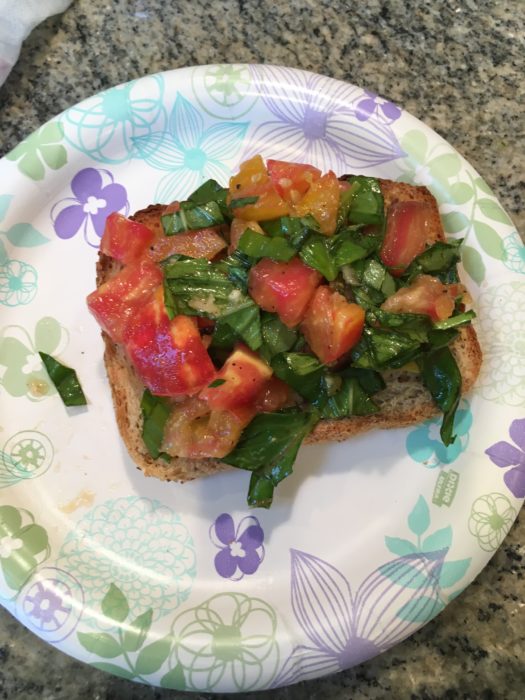 On the side, I had some strawberries, plus a little experiment. I was curious what would happen if you tried to make nachos out of crackers. The result?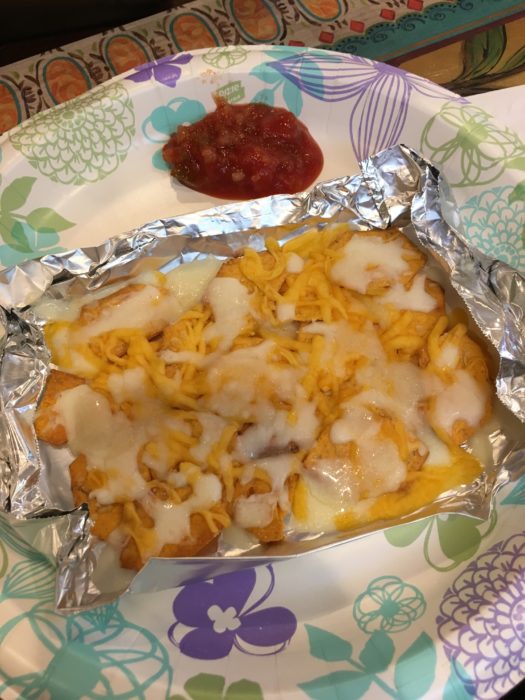 They just tasted like crackers with melted cheese. Definitely not a bad thing, but not nachos.
For dessert, I had another Halo Top bowl. This time, Birthday Cake ice cream over GF chocolate cake. Plus sprinkles.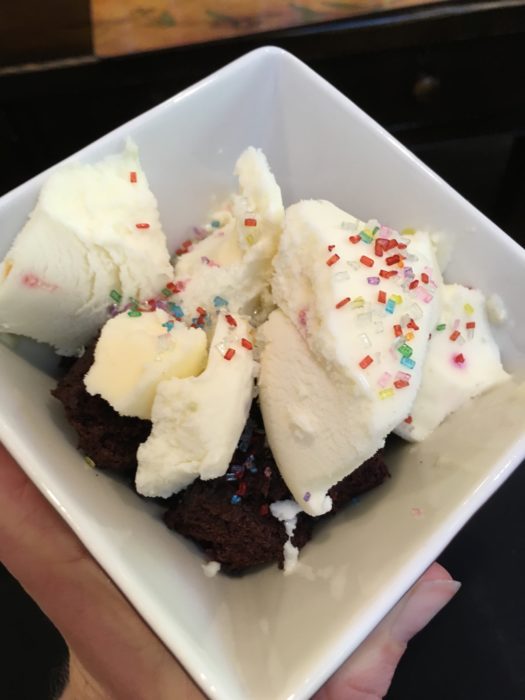 Yum!
Now, the women's bike race is on. It simultaneously makes me want to do a race, and convinces me I will never do one. I love the idea of it, but I'm far too worried about crashing. In the men's race yesterday, there were some nasty crashes going downhill.
What is your favorite Olympic sport to watch?
Gymnastics and diving are always amazing. I also want to catch weight lifting and rowing (because I know a few rowers from my rowing days!)