Here's another quick and easy recipe idea for you guys! This one is a great one for me because I feel a lot more comfortable cooking ground meat than pieces of meat.
I'm a fan of lettuce wrapped turkey burgers as it is, so I thought this could be a fun new way to get my burger fix! My mom was quite skeptical of this dinner idea to start, but ended up loving it!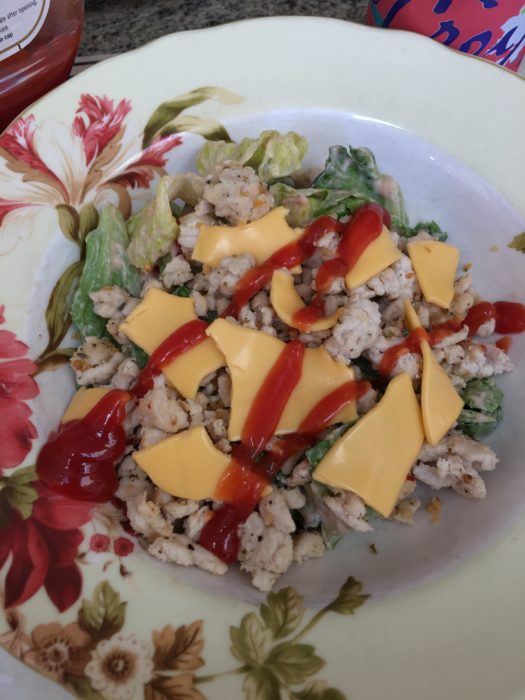 This was so easy to make, I was able to sip on home brew and get everything together before the MLB All-Star game started.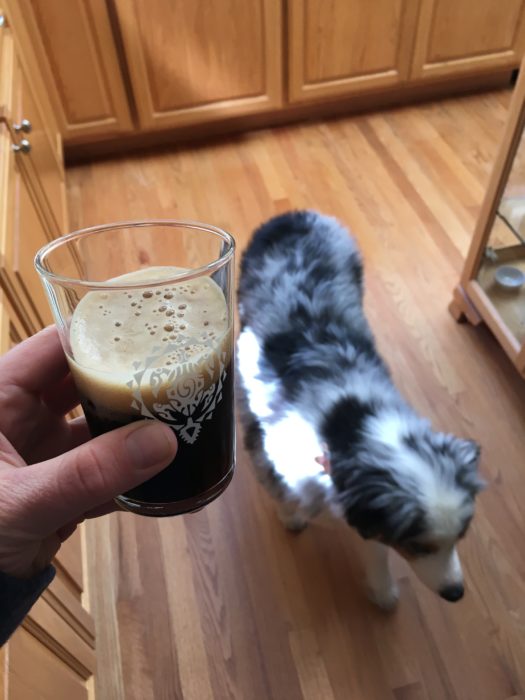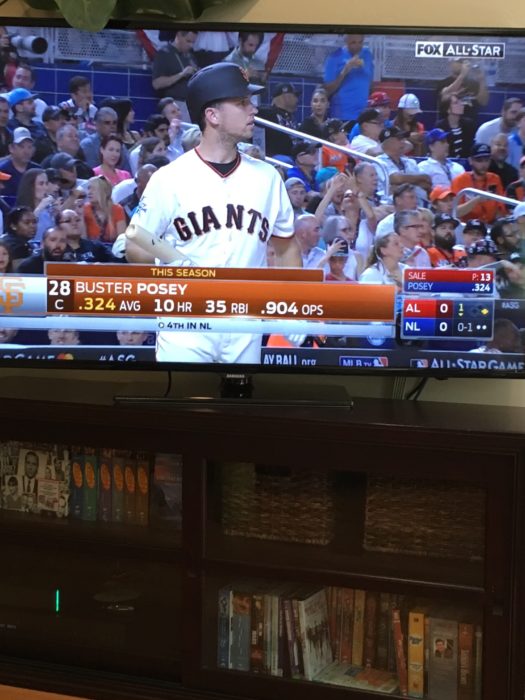 The dressing is a healthy, greek yogurt based thousand island that impressed us all. One part ketchup, one part 2% plain Greek yogurt. Then season with garlic powder, onion powder, and salt and pepper to taste. Toss the salad with dressing, lettuce, tomatoes, and whatever you favorite burger toppings are!
I sautéed lean ground turkey with a ton of spices: salt and pepper, garlic and herb Mrs. Dash, a chicken seasoning blend, onion powder, and garlic powder. Basically, choose your favorite spices such that the turkey actually tastes like something! Then, just place the turkey on top of the veggies, and top with cheese of choice. I'm definitely an American cheese on burger girl, and I found an actually really nice organic American cheese.
We served our salads with roasted corn rolled in garlic powder and grated parmesan.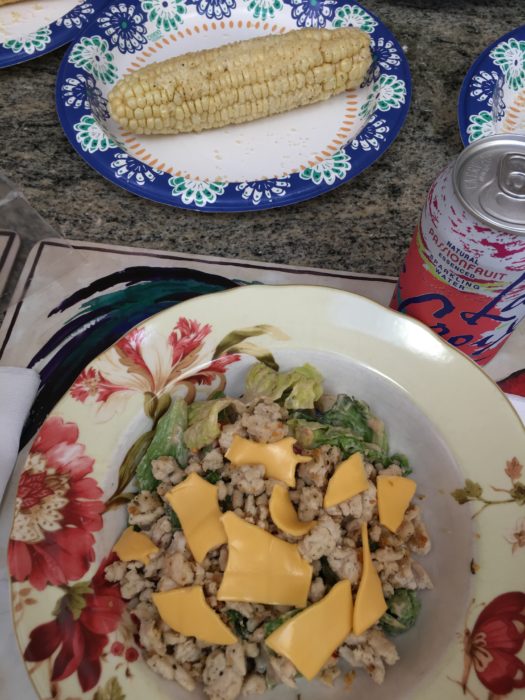 Yum!
Also, if you're too lazy to make dressing, this is also super delicious with pre-made guacamole as dressing.
For dessert, I made a brownie sundae with a warm flax brownie, vanilla Halo Top, fudge sauce, and whipped cream.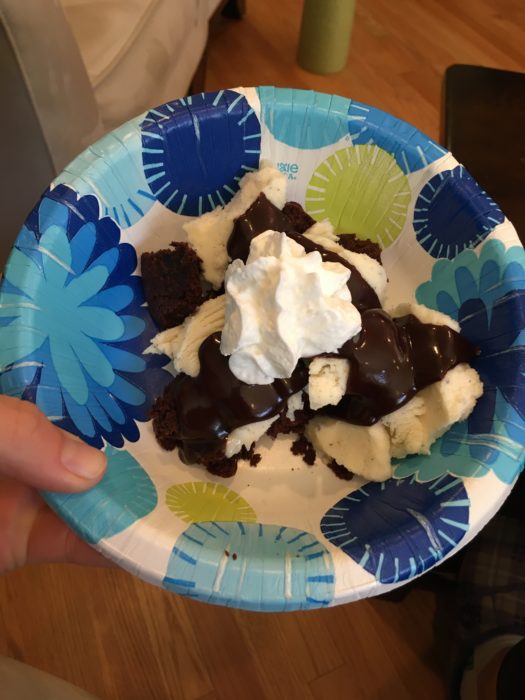 Happy eating!
How do you like your burgers?