Hey guys! Since my Internet has been down lately, I'm getting ahead on catching up (?) and sitting at Starbucks right now. Not sure if I really need caffeine right now but it is what it is. This morning I went to 7am Crossfit and it DEMOLISHED me. I ate when I got home, but I was feeling sort of light headed so I got a pumpkin muffin to go with my (plain) latte.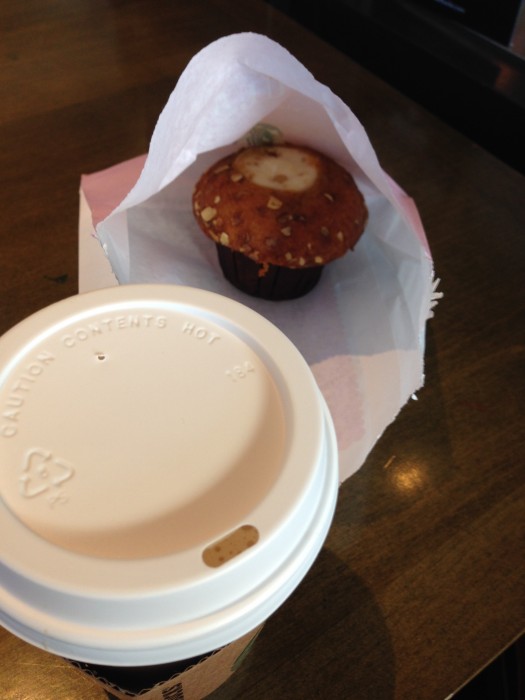 The aforementioned killer workout? First we found 1 rep max of squats. I was stupid and didn't bring my lifting shoes (which add about 20 lbs to my 1 rep max) so I was about 15 pounds of my max, but at least I lifted a tiny bit more without lifting shoes than I have before, so I'll take it! The WOD though. Whew.
10 rounds:
15 wall balls (20/14)
3 cleans (135/95)
I did this Rx with 14 lb wall balls and 95 for the cleans. Sadly, the cleans were actually the resting portion of this workout. The wall balls killed me, and I was sucking air immediately. Wall balls really get your heart pumping! I don't always eat before morning workouts-not usually before morning runs or spin, but I was glad I ate a little something before this class or I would have actually passed out. WHEW.
In terms of food lately, I have a couple of recipes to share! The first was one of the veggie salads from the culinary bootcamp I went to for work in DC.
This dish is the first time I've ever actually enjoyed eating beets. And I could eat it by the plateful. I even had some for breakfast this morning.
Gingered Root Veggie Salad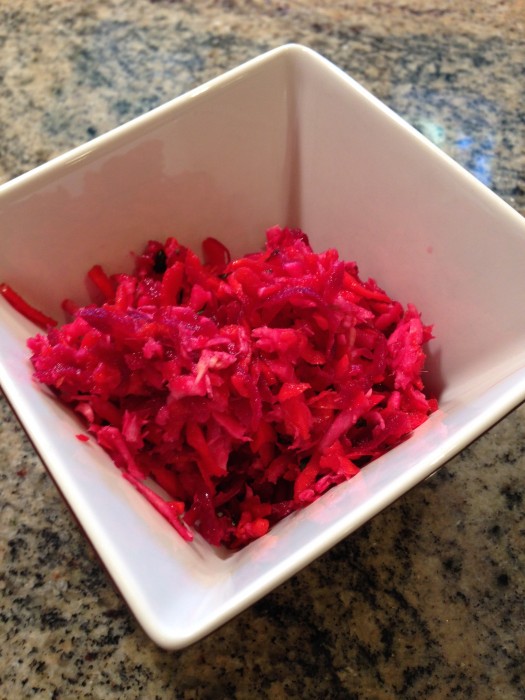 Ingredients:
.25 oz fresh ginger (1/2 tablespoon)
4.75 oz carrots
4.5 oz beets
4.5 oz parsnips
1.5 T honey
1.25 T lemon juice
1 T tarragon
1/8 T salt
Peel ginger, carrots, beets, and parsnips. Shred them in either a food process or a grater (I used a grater). Mix up the remaining ingredients in a small pour, and then toss everything together.
We had this with turkey burgers and roasted sweet potatoes. While I'm certainly not Paleo, I had a Paleo phase about a year ago, and discovered that I actually prefer turkey burgers in a lettuce leaf, rather than a bun!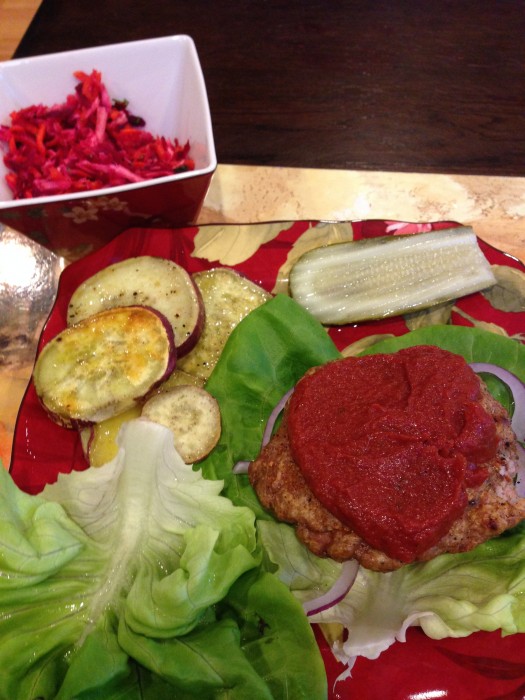 Recipe #2 is another fall dish. I was craving pumpkin, and just happened to find a jar of Trader Joe's Pumpkin Butter in the pantry from last year so I decided to experiment a bit. I've perfected banana custard (I still need to post that recipe), so why not pumpkin? This fall dish is light and fluffy, and the flavor is a bit subtle. This is healthy enough to eat for breakfast, and is packed with protein. If you want more pumpkin, feel free to add more pumpkin butter or add some cinnamon/pumpkin pie spice.
Pumpkin Spice Custard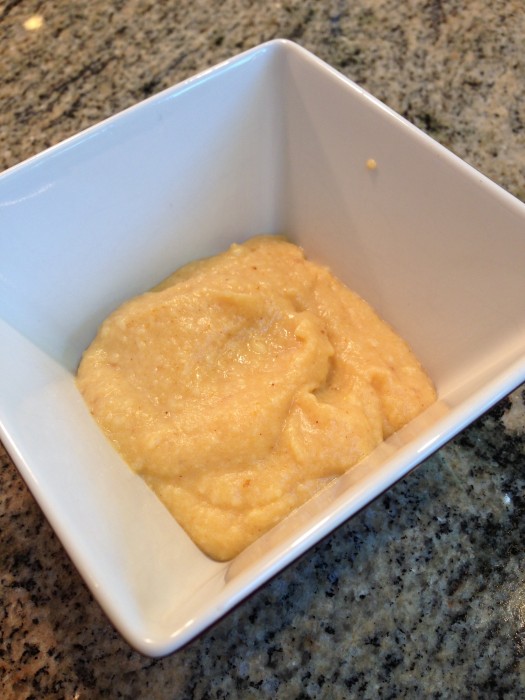 Ingredients:
2 cups fat free milk
1 cup egg whites
1/4 cup cornstarch
1 T butter
1 t vanilla extract
4 T pumpkin butter
1. Heat milk until boiling. Meanwhile, in a medium size bowl mix together cornstarch and egg whites.
2. Once the milk is boiling, add it to the bowl (and not the pot it was in). Add milk slowly, stirring the mixture constantly. If possible, pour the milk on edge of the bowl to avoid cooking the egg on contact (i have yet to mess this up so don't worry!).
3. After stirring the milk and egg mixture in the bowl, return to the pot and cook on medium high, stirring constantly,
4. Cook until the mixture thickens to a custard texture.
5. Once off the heat, stir in butter, pumpkin butter, and vanilla.
What pumpkin items have you enjoyed so far this fall?