So I did end up running this morning. And run, I did. I wore compression socks all day Saturday and Saturday night, so my calves were much better in the morning. I decided to still run in the socks though, just in case!
After a leisurely breakfast and morning, I headed out around 10:30am for an easy, slow paced 5 miles. Or so I thought.
About a mile in, I happened to run into some people from the Run Club I've been going to. I ended up joining them. They are MUCH faster than I am-and I'm especially slow for me right now since speed work was long in the past!
The scenery was much better than my planned route though.
And I finally saw the Jefferson Memorial!
Talk about a death of a run though. I ran with them for a bit over 2 miles. We were going at about an 8:40 pace. I have never been so grateful for stop lights! And I'm sure heat wasn't helping matters!
I took this picture when I broke off from them as proof I was actually running kind of fast (for me).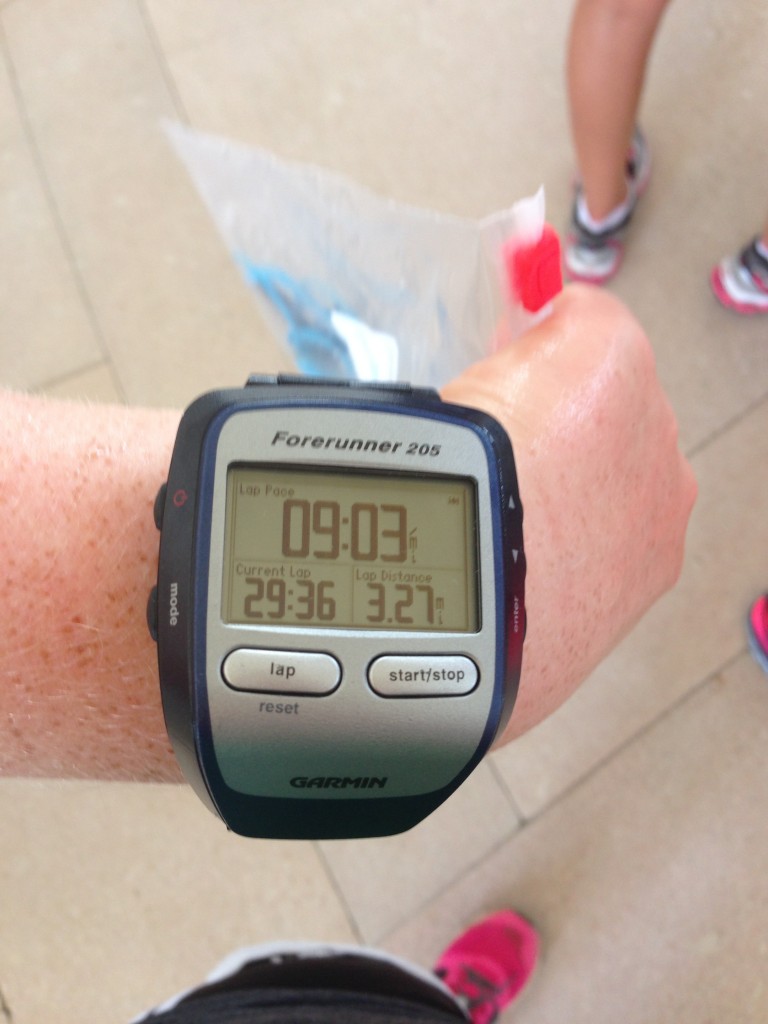 Granted, my 5k time is much faster than that, but that is a totally different setting and training level! My legs were dead heading back.
But the views weren't bad.
It's weird to see the monuments when it is actually light out and crowded! Not so many people there at 6am!
I also found ducklings in the reflecting pool. So cute.
That was definitely not the boring, easy 5 miler I had been picturing, but that should make me faster in the long run (no pun intended). (Well, sort of intended.)
I refueled with a Dunkin Donut breakfast sandwich (my stomach was all weird but I needed food, so something bland) and a DECAF iced coffee. I'm not a fan of Dunkin coffee…it tastes too sour, or fruity or something.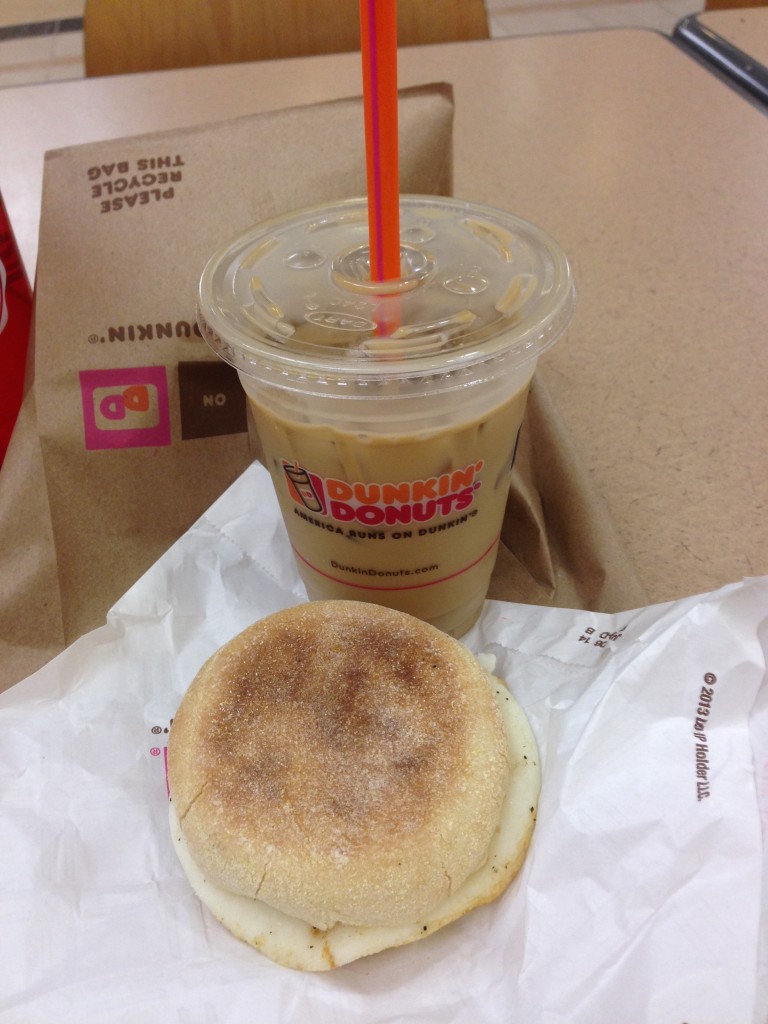 As far as the rest of the day goes, it was low key. Did you guys watch the World Cup game? I was rooting for Germany. For no particularly good reason. People from my University organized a meet up to watch the game, so I watched it there. It was super loud and crowded though. And not going to lie-not the most exciting game, at least until overtime!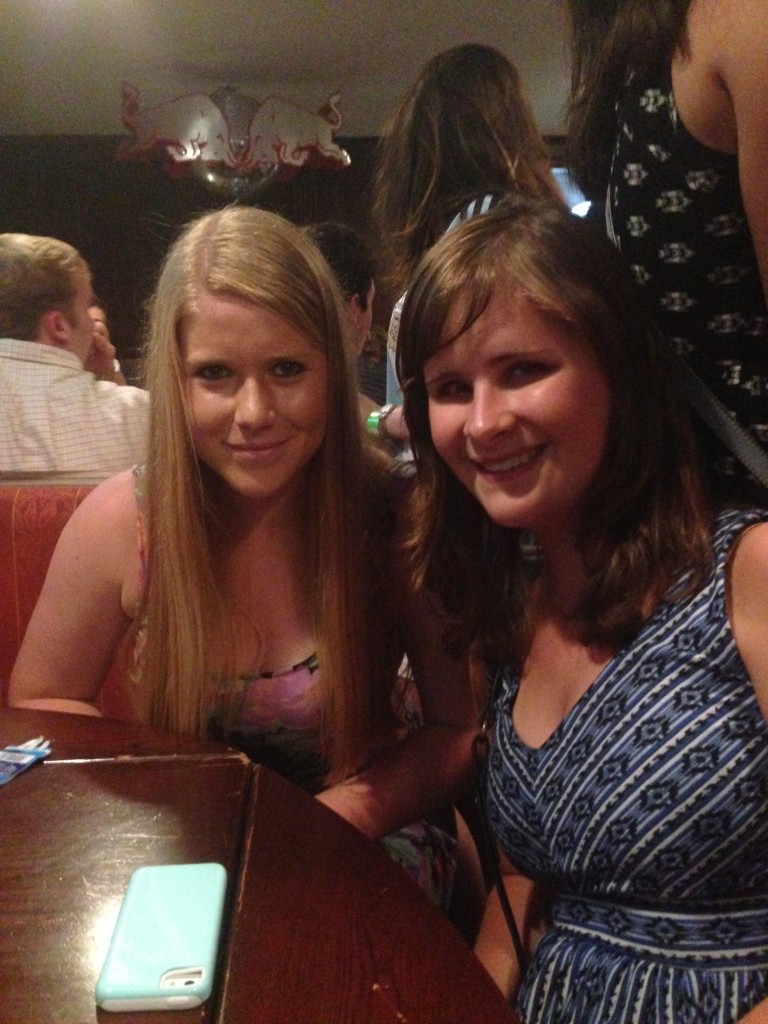 For dinner, I made a repeat of last week, but I totally messed it up. I screwed up cooking the quinoa-it ended up drying out a bit, so I added water to the whole thing, and it came out ok, but the texture wasn't quite as good as last week. Still tasted good though!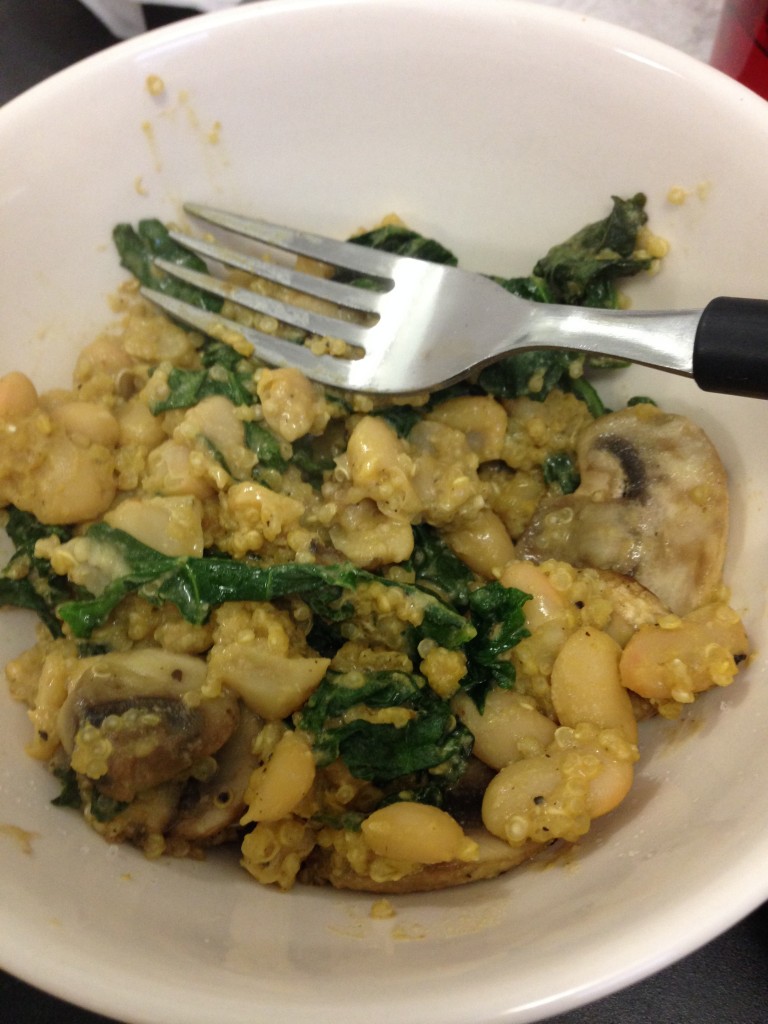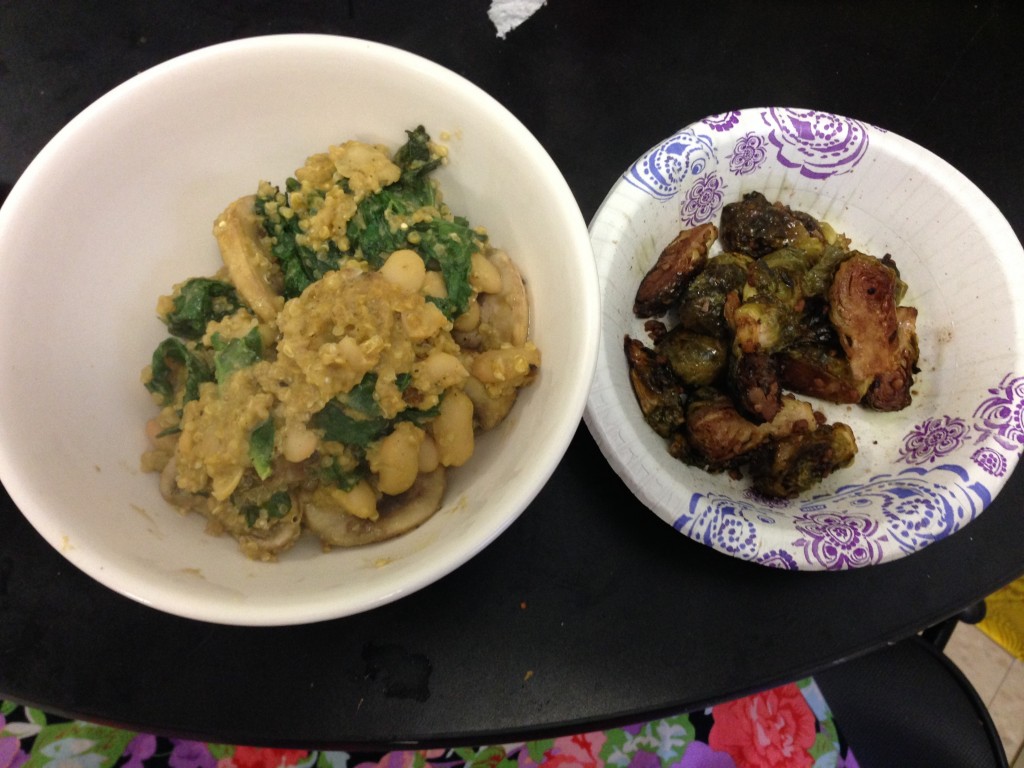 Plus leftover brussels sprouts on the side.
Overall, I'd say it was a pretty successful day, although I didn't do that much! I'm glad I got to finally visit the Jefferson Memorial though!
What did you do this weekend? Who were you rooting for?