I know I haven't shared much food lately, but I wanted to catch up on some meals I've had lately, hopefully to give you guys some ideas for something quick and easy! We're going to skip the chit chat and dive right in. Featuring: MORE ways to eat zucchini!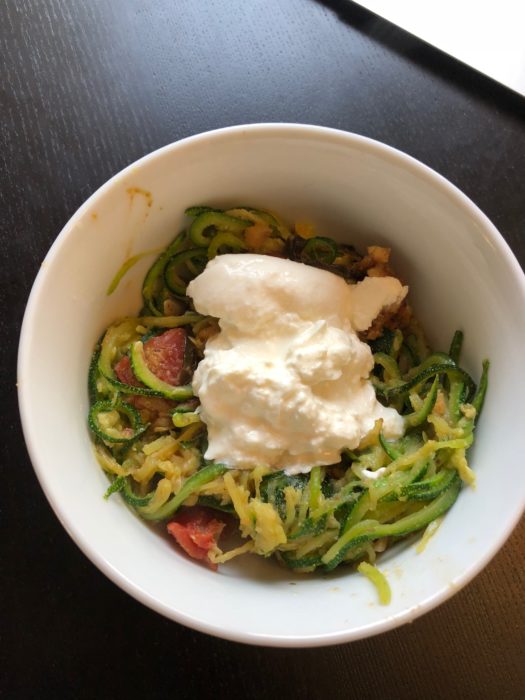 Zucchini noodles with artichoke bruschetta and topped with a giant ball of burrata (burrata is amazing).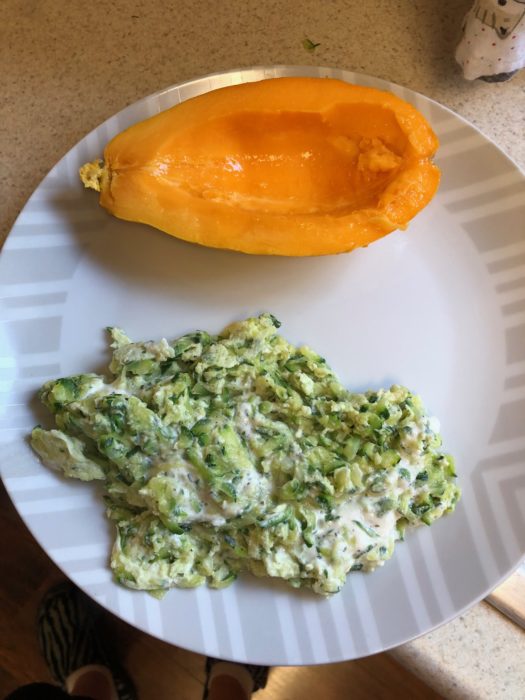 Zucchini scramble with whipped garlic and herb cheese (alouette). Plus half a papaya.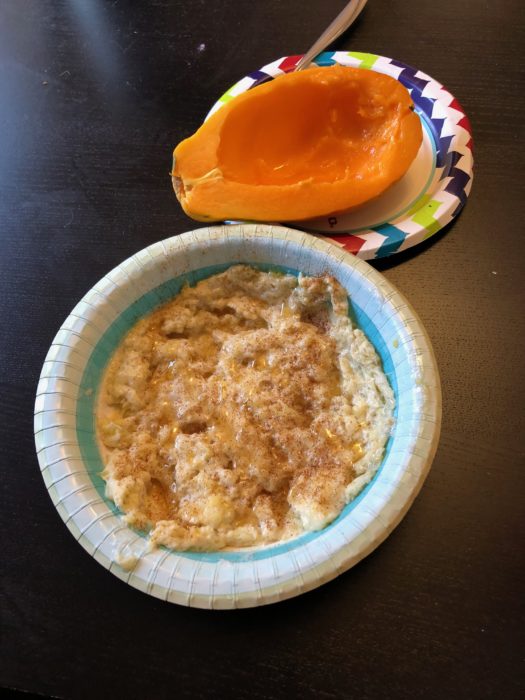 Egg+banana in the microwave, topped with cinnamon sugar and a drizzle of honey for breakfast.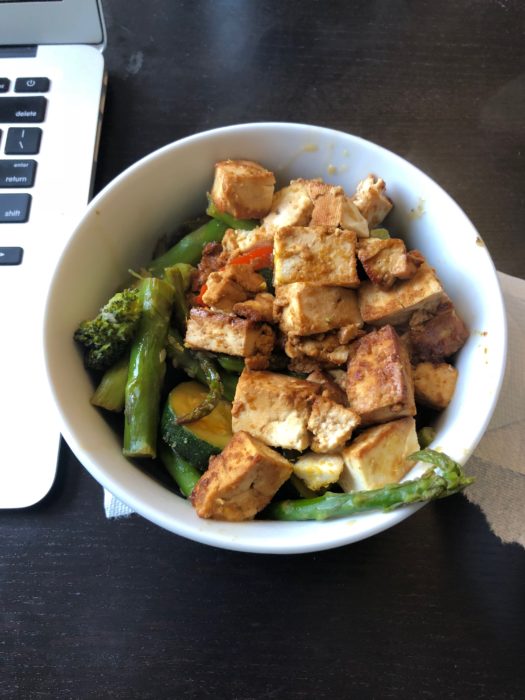 Stir fry with lots of zucchini and veggies, plus tofu.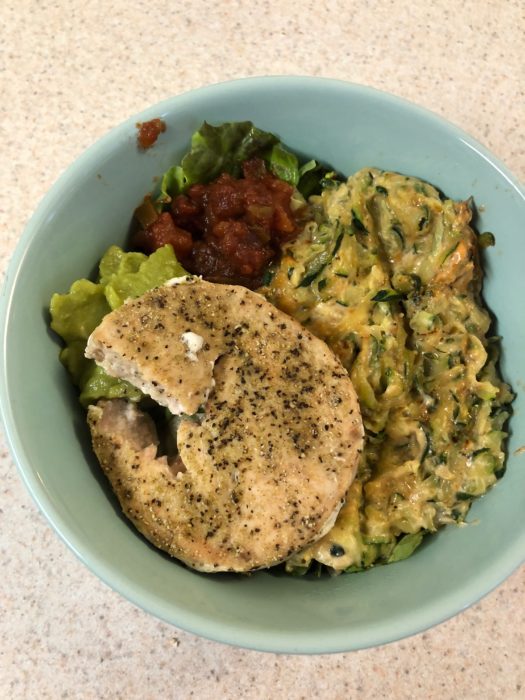 This was a good one. I shredded zucchini and sautéed it up, and then I added Bolthouse Farms salsa ranch and Mexican cheese. This would make a really good cheesy dip with tortilla chips! I also threw some guacamole, apple salsa, and a salmon burger on there.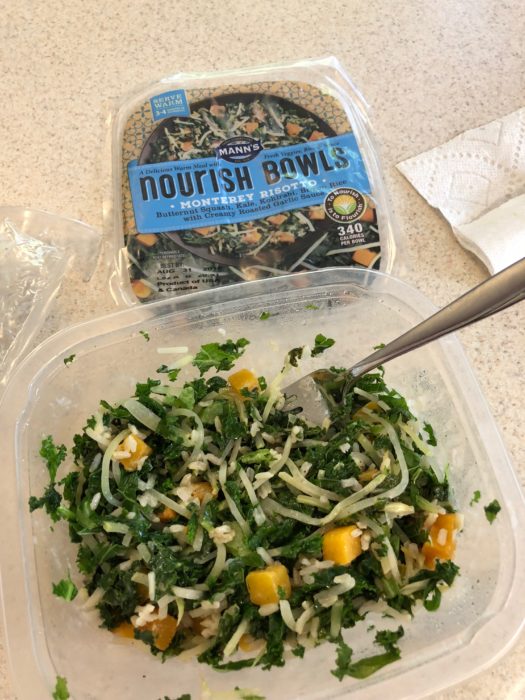 Super delicious grocery store find! You just heat it up!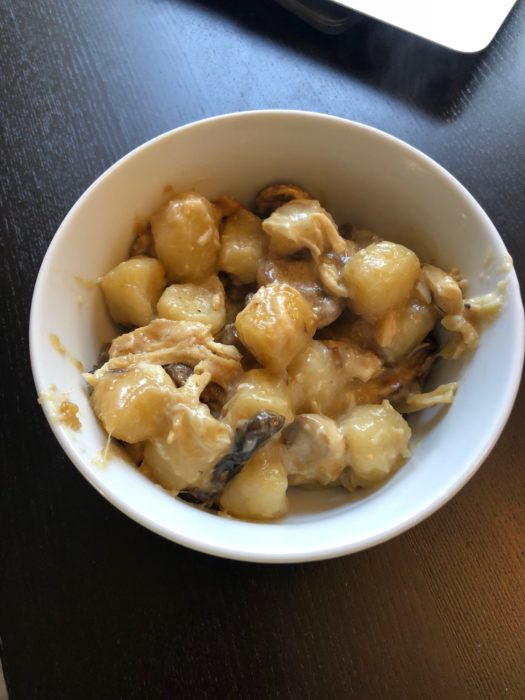 Cauliflower gnocchi with sautéed mushrooms, chicken, garlic, and plenty of cheese. Parmesan and mozzarella.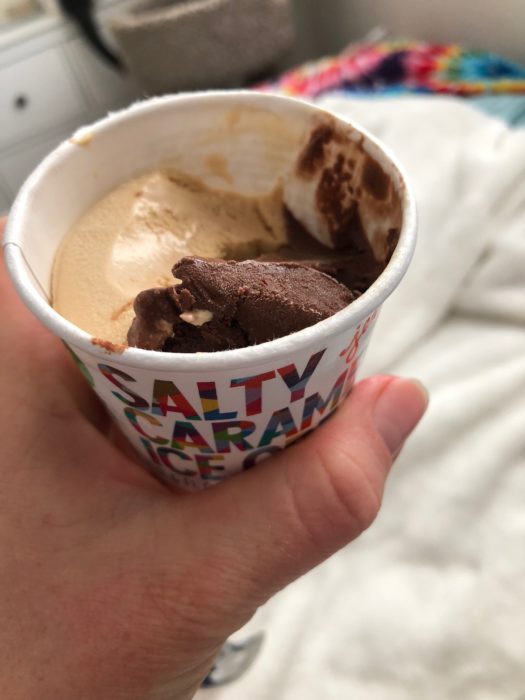 A mini cup of the amazing Jeni's (that I had weekly in Nashville). I found it at the specialty grocery store here! They only have two flavors but I did order some online the other day….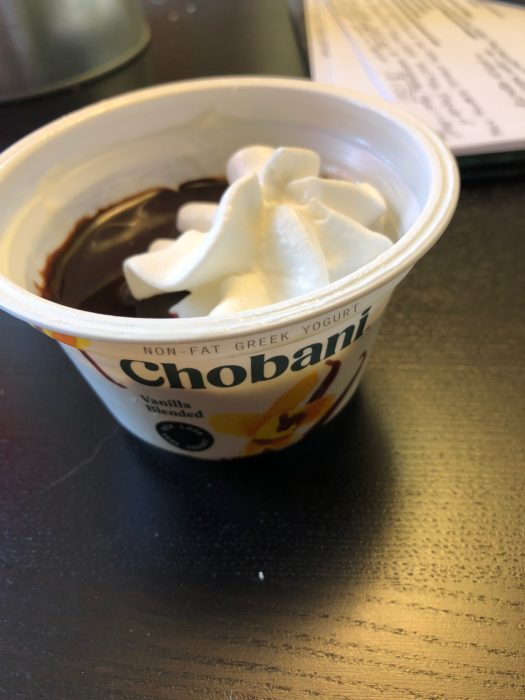 I'm trying to go for something a little more natural than Halo Top for dessert, so lately I've been putting my orange chocolate sauce over vanilla yogurt!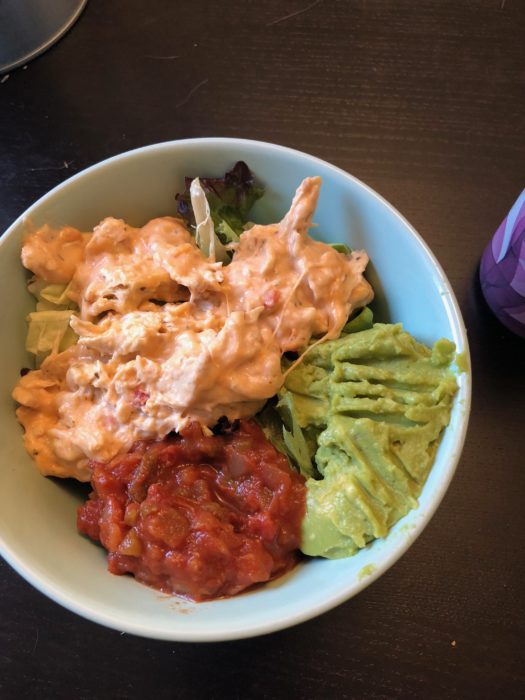 After hurting my wrist, I had this meal a ton because I was on a "no chopping of anything" protocol and couldn't really use my wrist. I made a chicken-queso type of mixture by heating up chicken with Mexican cheese and salsa ranch dressing. I put that over lettuce with guac and salsa.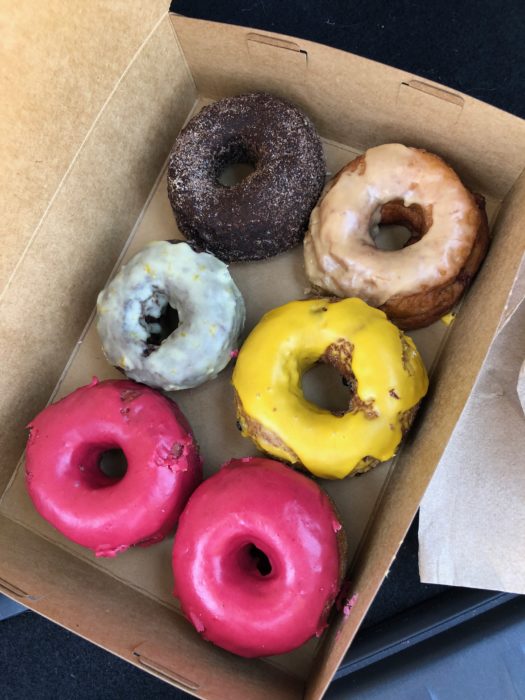 Post-5k donuts from Dynamo Donuts in SF. They make amazing gluten free donuts that I've been craving for over a year! I got lemon raspberry, chocolate ginger, and carrot cake.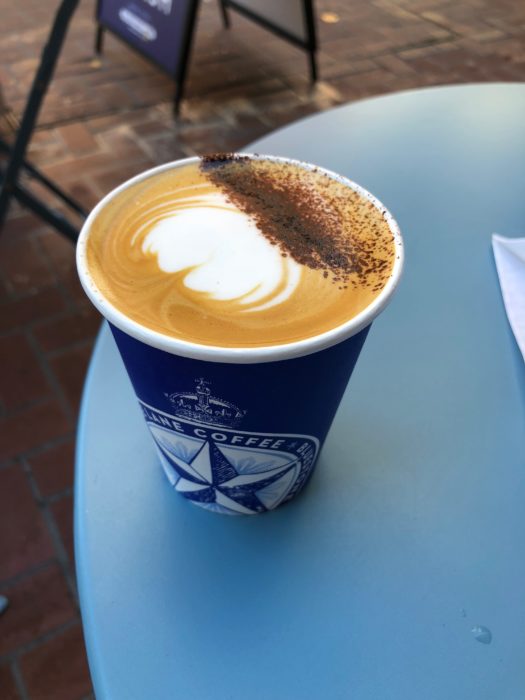 Decaf cappuccino from Bluestone Lane post-race.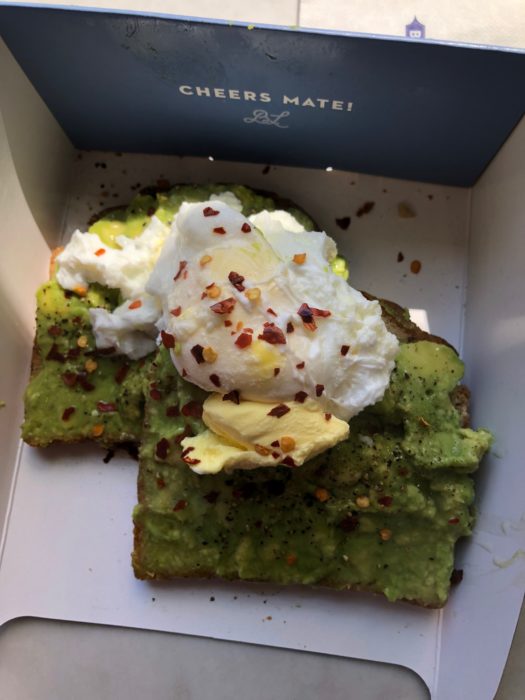 With their avocado smash. Honestly I thought the one I had there i nNY was better.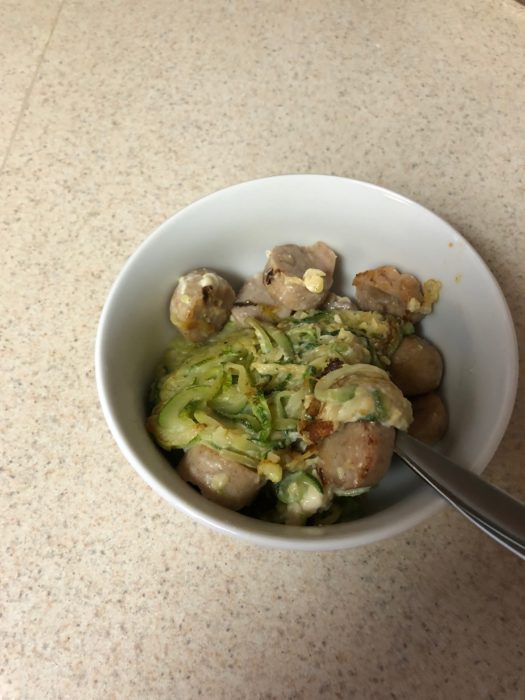 This was a good one! Zucchini noodles with laughing cow cheese and chicken apple sausage. With giant zucchini that I got from my friend's garden! Jackson below for scale.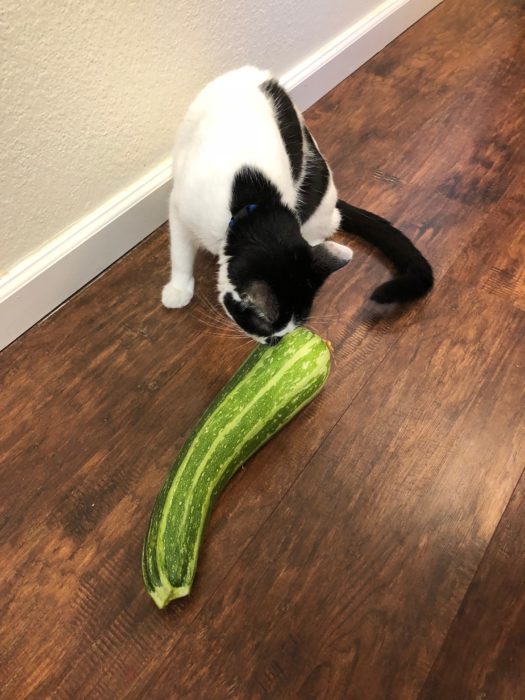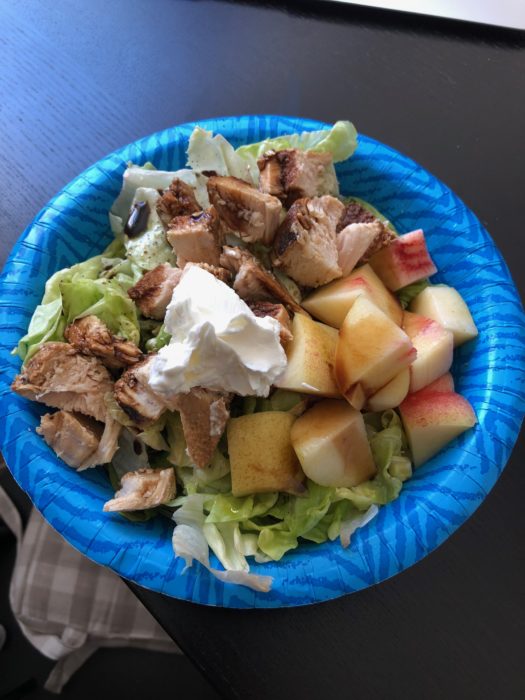 Lunch salads still going strong. Peaches, goat cheese, Trader Joe's grilled balsamic rosemary chicken, and aged balsamic vinegar.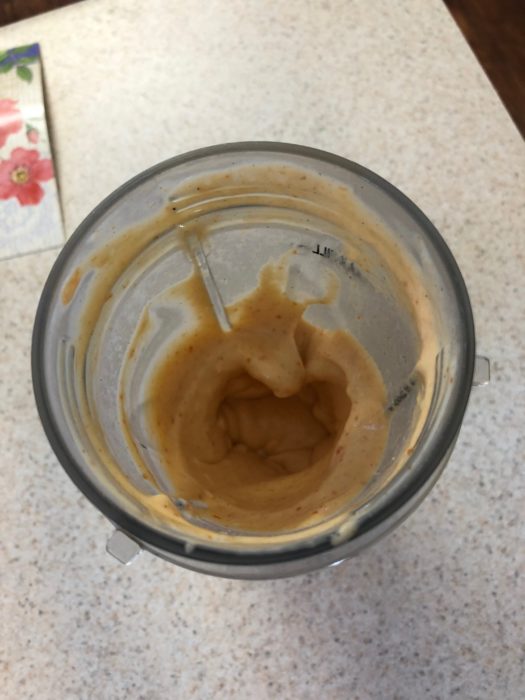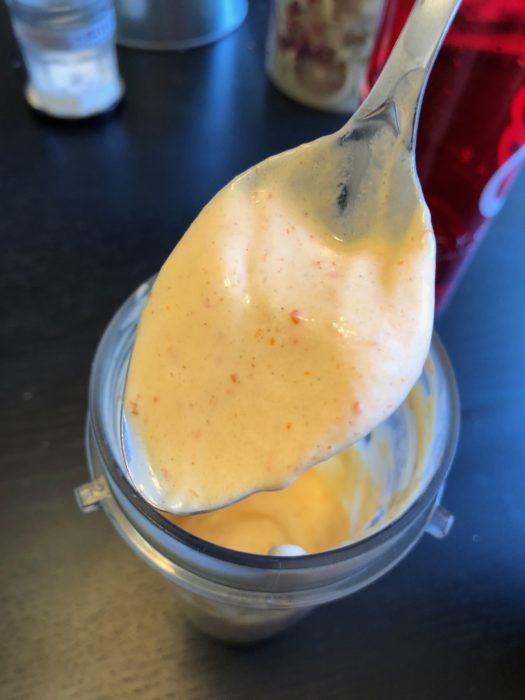 I discovered this amazing smoothie. I have quite a few persimmons that I froze last year, and I recently realized that they make great smoothies! My favorite is a frozen persimmon with salted caramel protein, a touch of cinnamon, and a sprinkle of salt.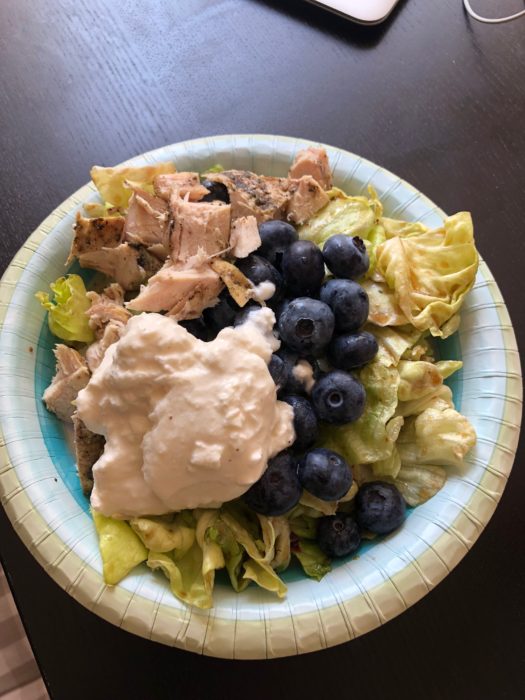 And finally, more use fo the burrata in a blueberry burrata salad.