I hope everyone is doing well! My Friday night plans fell through, so I'm hanging out here blogging, after a super long google+ chat with my family.
This morning, after being stupid and staying up way too late finishing my book, I was up bright and early for half marathon training. 4 miles today! Since I've done a variety of pace/speed based runs this week, today was just  comfortable pace. It was actually pretty cool out at 6am!
Now I totally get why Anne runs with her camera-there's just so much to capture here!
Post run, I had the best breakfast ever. It's been a year since I've had a combo like this. I added blueberry lemon banana bread to vanilla yogurt, and topped that with blueberries and sunflower seed butter. Seriously, so good.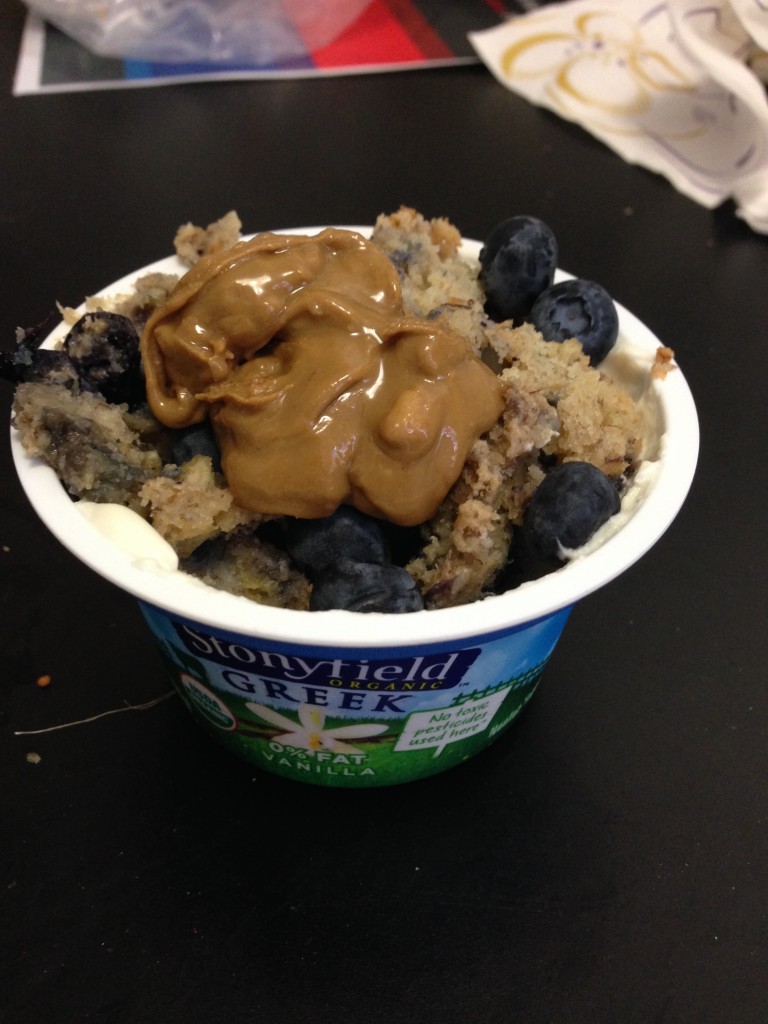 Stonyfield has some of my favorite vanilla Greek yogurt because the sugar content isn't bad. Only 12g including lactose sugars! That's way better than most!
At work, I got coffee.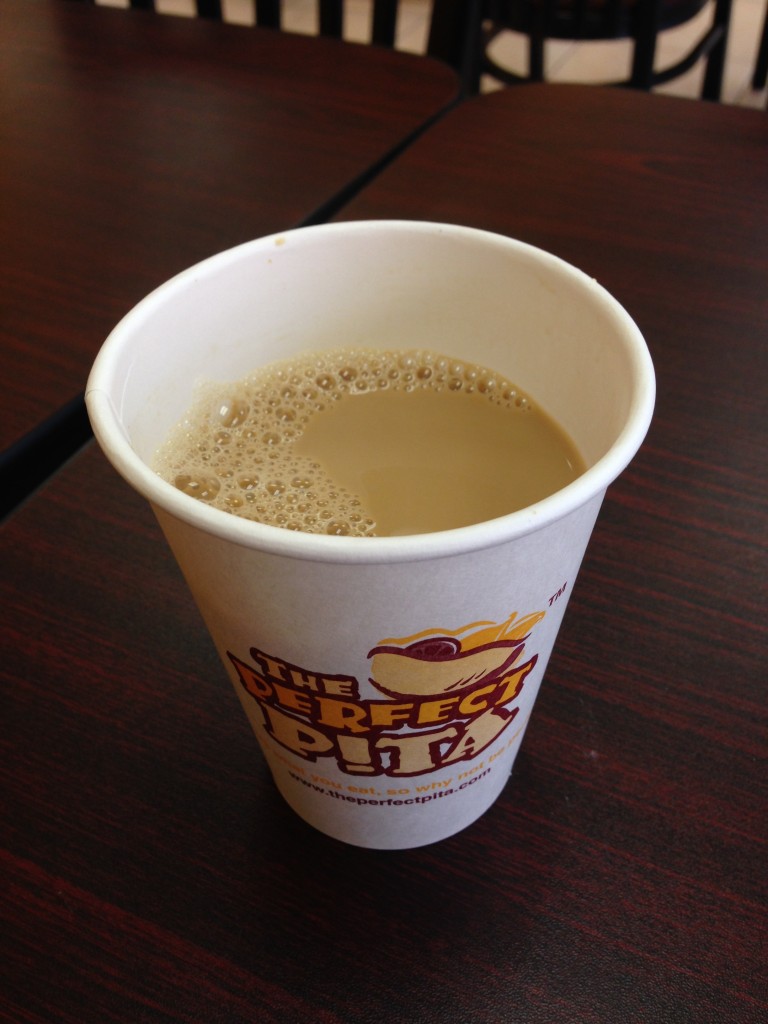 Pleas note the size of that cup. It is not big. 12oz. It is not full. But it apparently was WAY too much caffeine for me. I'm pretty sensitive, and it was bad. I felt awful the whole day. And, I have a family history of heart problems with too much caffeine (granted it was from way more than this) so it freaks me out if I get at all over caffeinated. I'm not sure if the coffee here is just extra strong, but it's gotten to me a lot more than usual. My cappuccinos at school are even on the small side for cappuccinos I guess! The weird thing is it is sort of unpredictable when it's going to hit me too much. I had a little less than this on Monday and was seriously dragging all day (maybe they slipped me decaf?). Anyways, it was enough for me to vow off coffee all together for at least a week. It will be just tea for a while! Ugh.  Not good.
Since I got caught in the storm and didn't cook last night, I bought lunch. I tried something slightly new-a humus sandwich! It's just hummus and veggies on a whole wheat pita. It was good! The cafe also has other interesting varieties of hummus that I should try at some point.
Also, because I'm doing the whole full disclosure thing-I had a piece of my weakness, marble bread.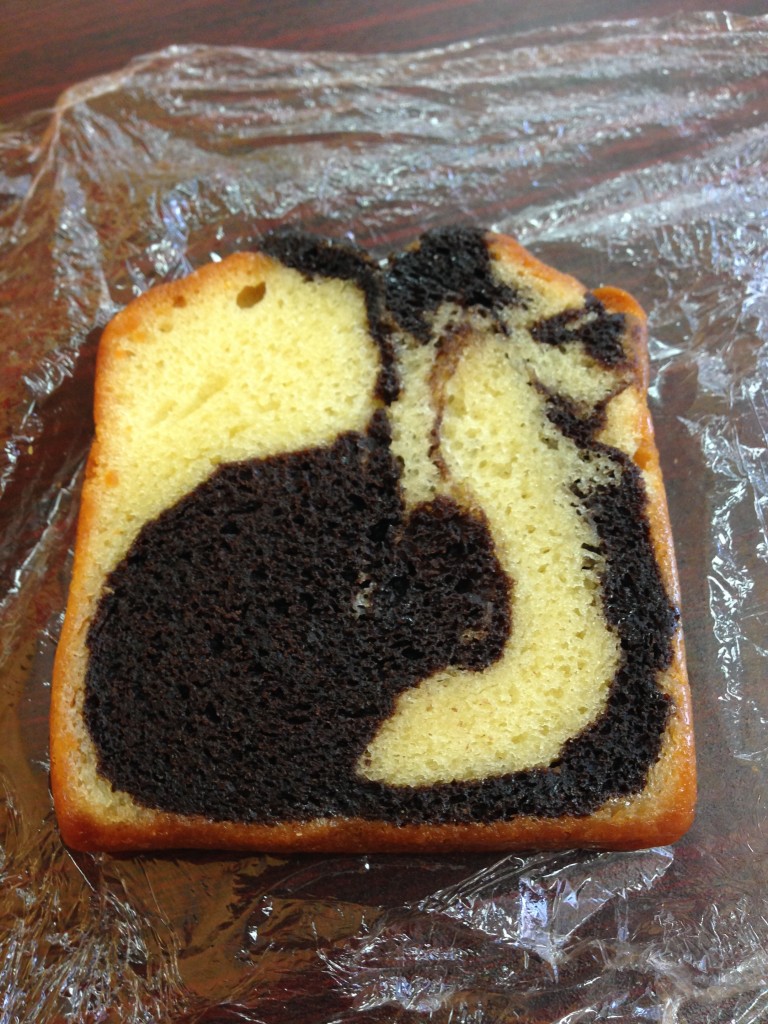 After work, I headed to Crossfit. We worked on headstands (!) (yeah, I'm not good at them) and bench presses before going outside for a running related WOD. Which is probably not the best thing for me right now, to be honest, because this week has been very running heavy. My calves were really tight. I'm doing a fair amount of running this weekend as well, so it's something I need to watch. I'm also going to have to figure out a schedule that isn't going to torch my calves running every day. That would be a great way to get injured, especially as the long runs get longer. I'm doing OutRun again tomorrow, and it probably will be one of my last because the mileage is adding up quickly!
After Crossfit, I snacked on some chocolate yogurt while making dinner. Definitely not as decadent as it sounds, but still good! And perfect for after a tough workout.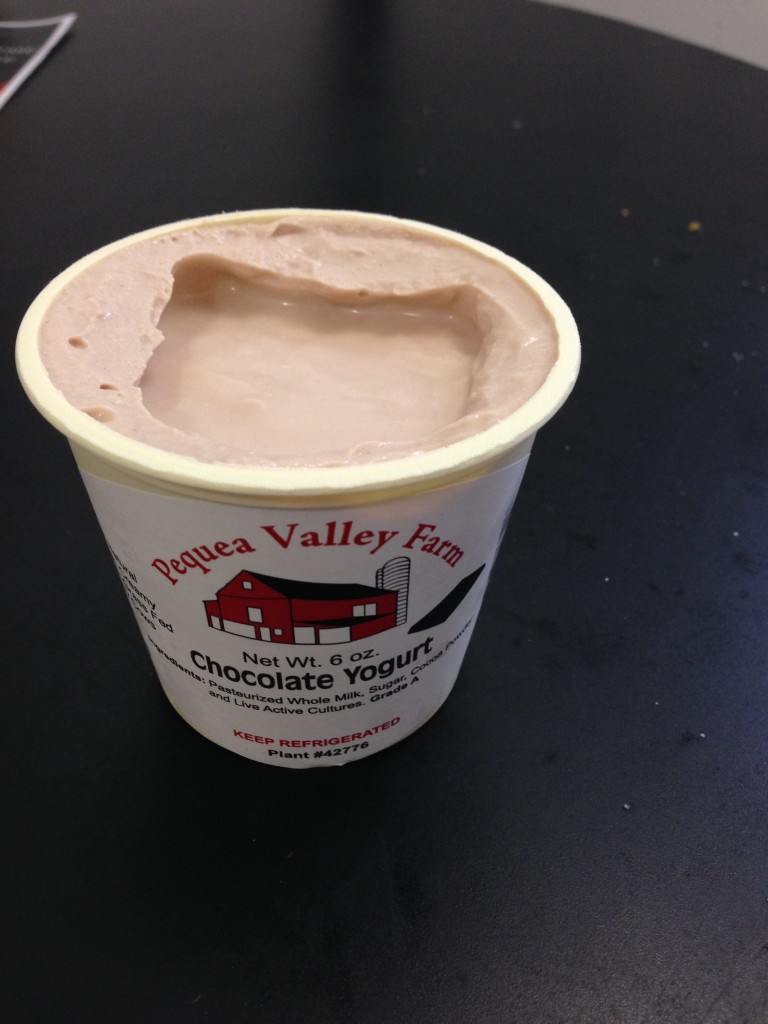 I roasted brussels sprouts while I chatted with my family, and had a black bean burger to go with them.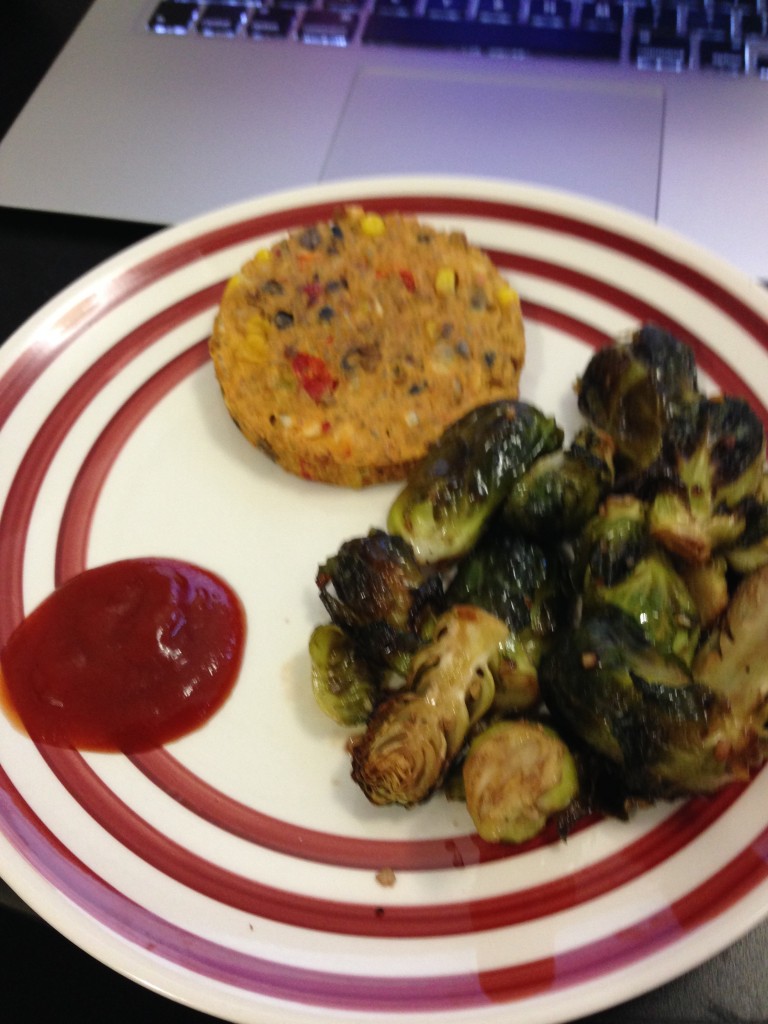 I also threw together something I've seen going around the blog world-2 ingredient oatmeal cookies. First of all, calling them cookies is quite the exaggeration. They are just banana and oats. I added cinnamon, vanilla, and raisins for cinnamon raisin. These will be perfect pre-run/workout for me though!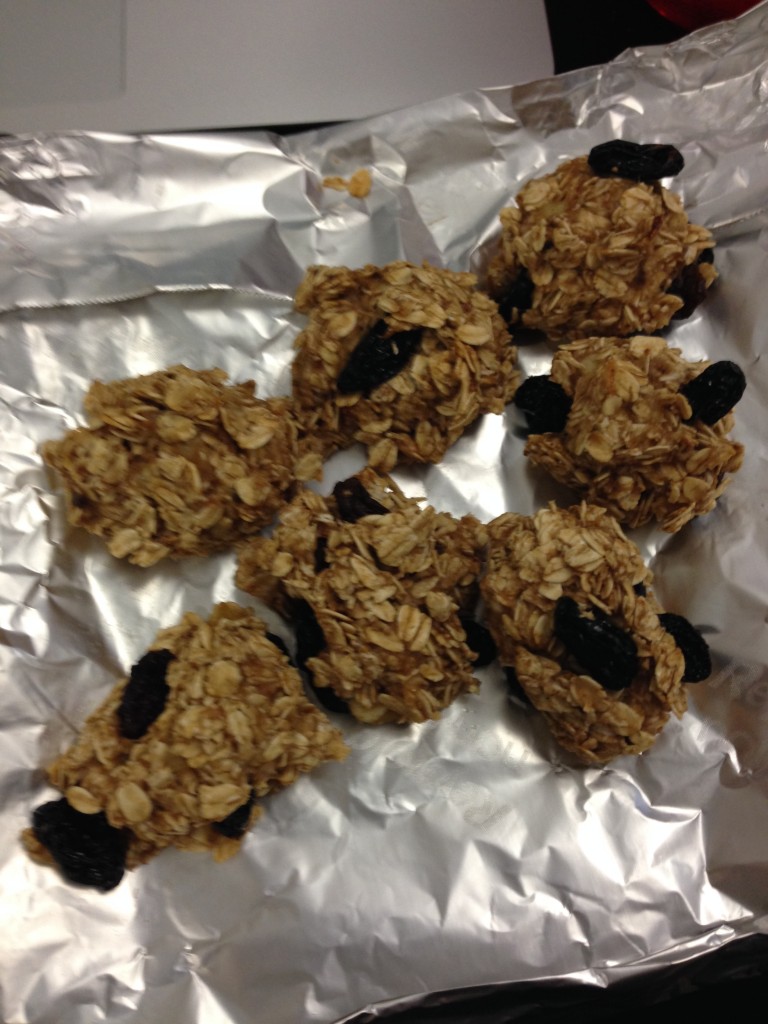 And now I'm off to finally catch up on blogs!