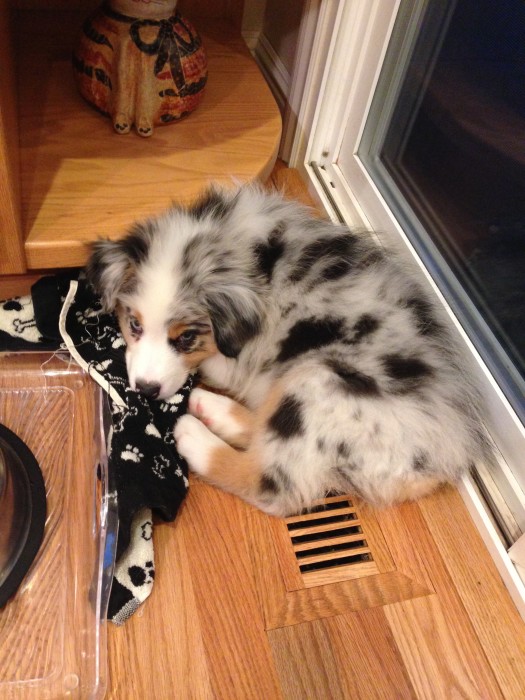 What has been going on lately leaving me such little time to post? This one is part of it! She's quite the handful. Fortunately, I think we're starting to get through the worst of the biting phase, but it's still a work in progress. She started puppy school a couple of weeks ago, and already knows come, sit, down, and shake. She's a bit headstrong though, and still somewhat easily distracted. She listens to every word we say, and cocks her head to the side when she doesn't know what we're saying or if she hears a new noise. She puts her tongue and mouth on everything, and anything is fair game to be chewed on. The weird thing is she really likes licking feet and ankles. She's also started jumping up to put her front paws on all the furniture. It's only a matter of time before she's stealing food from counters!
Work at the vet has been going really well, and I really like my job. That said, it's basically my entire life right now, to the point that I have dreams about it every night.
And finally, food. Because I'm home, food is a lot more interesting! Last Sunday, I went to another Giant's game with my mom and got cauliflower flatbread.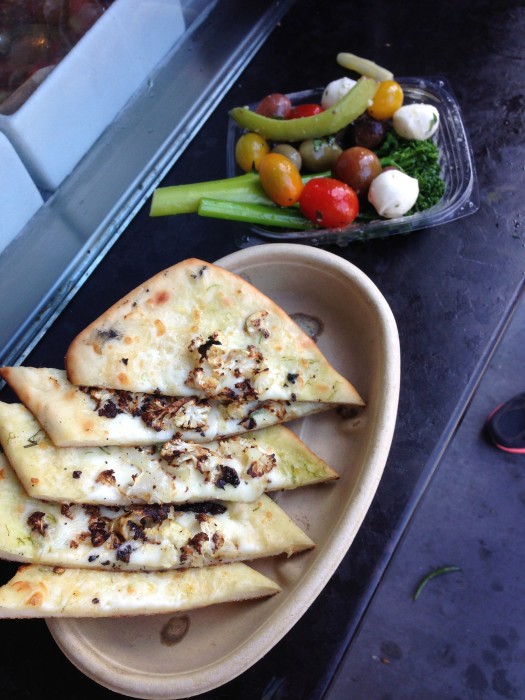 And a hot fudge sundae. YUM.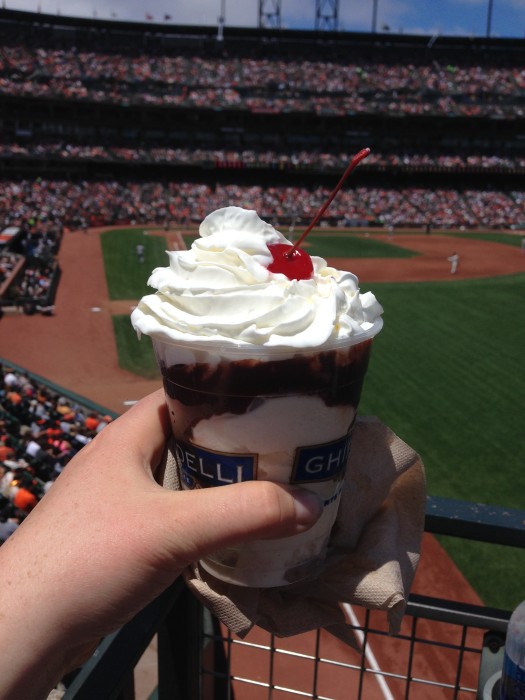 Oh, and a sunburn. Look at what a beautiful day it was in SF though!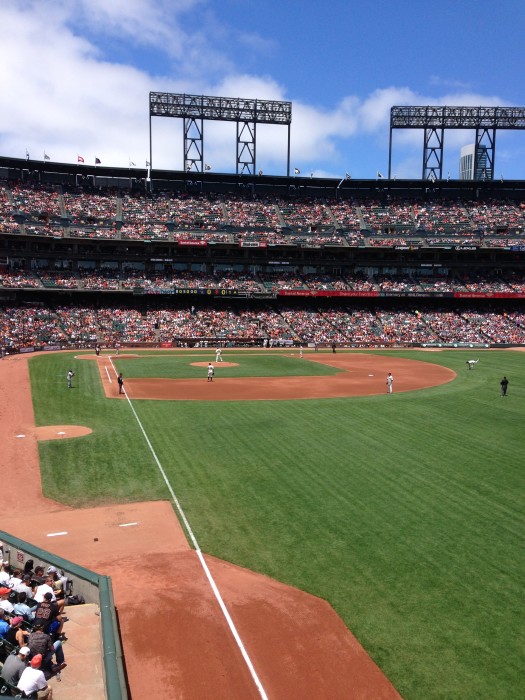 Other notable and colorful meals?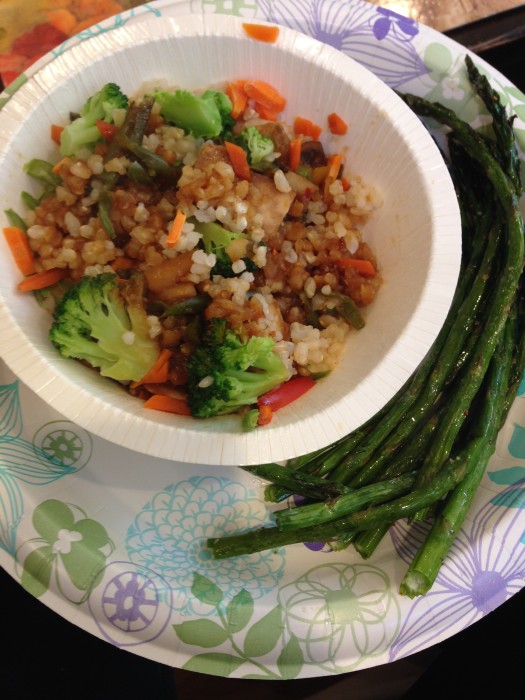 A teriyaki bowl with asparagus. Quick and easy.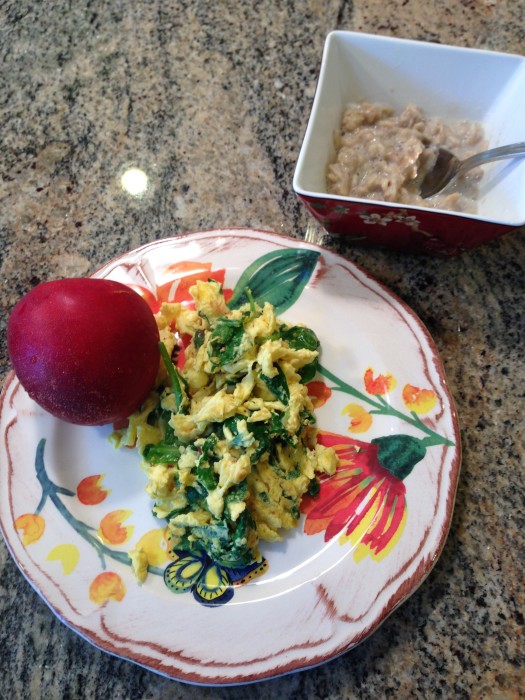 An egg white scramble with spinach, nutritional yeast, and lemon thyme salt, plus oatmeal and an amazing nectarine. My friend who lives on an orchard visited me again last weekend!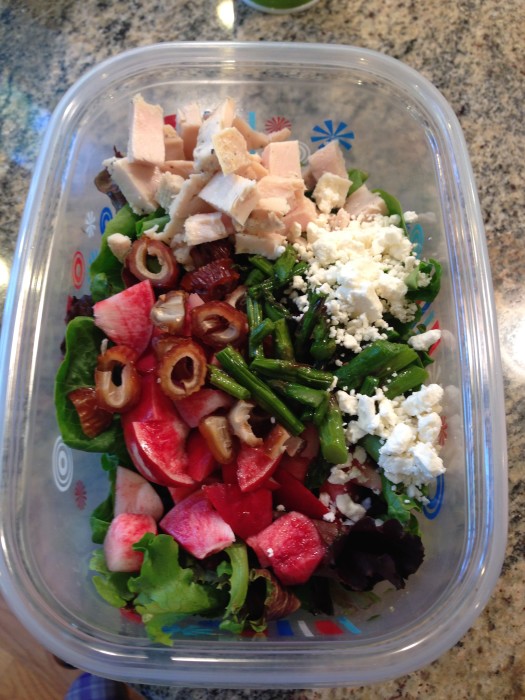 My current go-to work lunch. Recipe coming soon!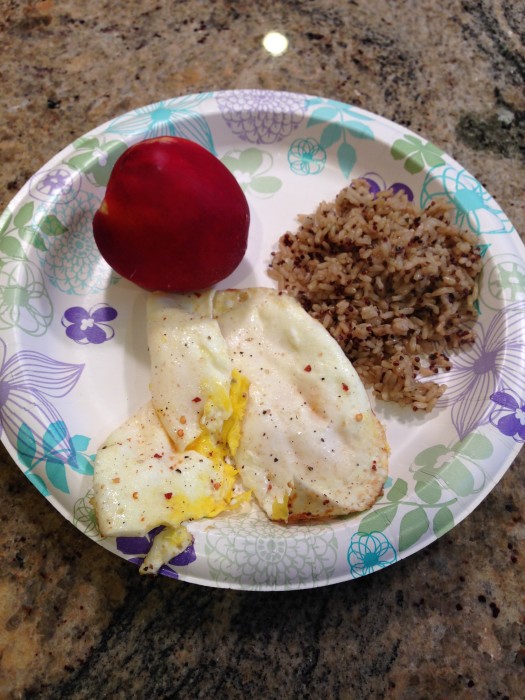 Eggs with brown rice/quinoa blend, plus a nectarine for breakfast.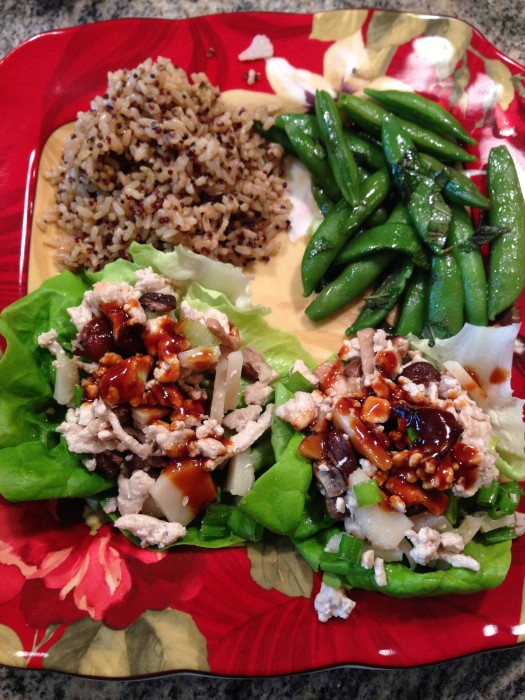 Cooking Light Asian Lettuce Cups with mint snow peas, plus brown rice/quinoa.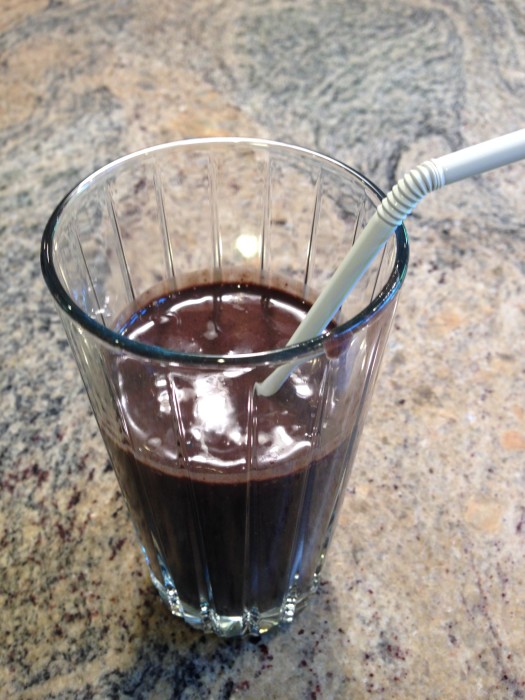 A post-workout protein smoothie into which I accidentally dumped a third of the container of dark chocolate cocoa powder, hence the intense color. The smoothie was half cocoa powder, and the other half was a frozen banana, soy milk, a pinch of protein powder, and a handful of spinach.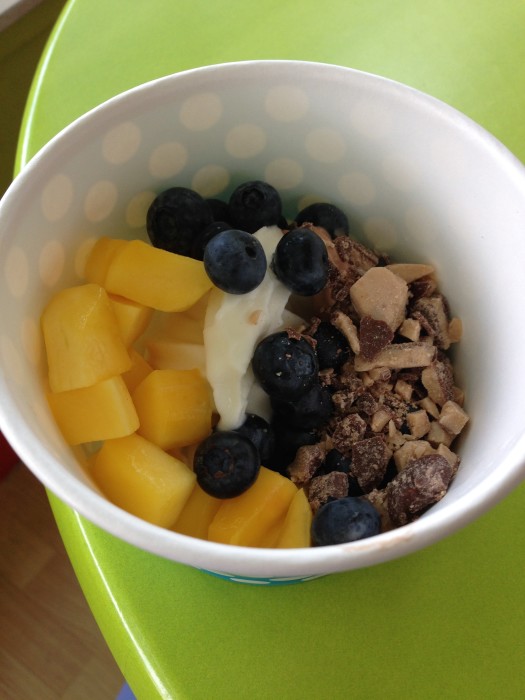 Froyo at lunch at work. Want to hear something terribly sad? I realized I'm allergic to one of my favorite froyo toppings! Apparently the last ingredient in Heath bars is almonds. On the one hand, this makes me really sad that I won't be able to enjoy Heath in my froyo any longer, but on the other hand, I'm glad I have an explanation to why I was having a significant mystery allergic reaction. Boo.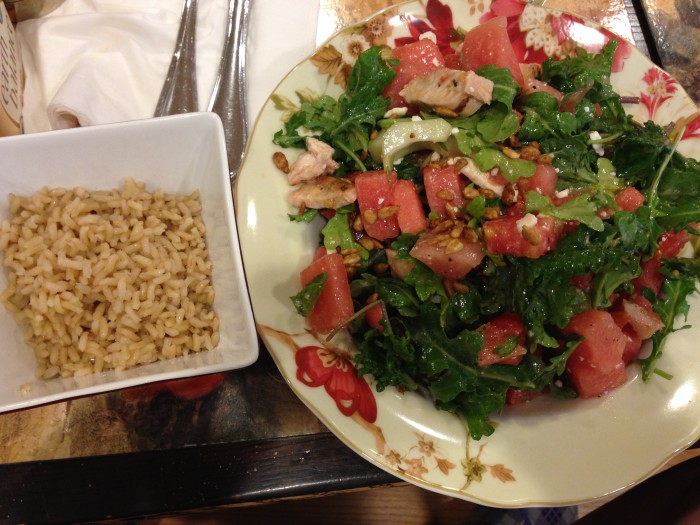 Brown rice+my copycat SweetGreen salad-watermelon and feta!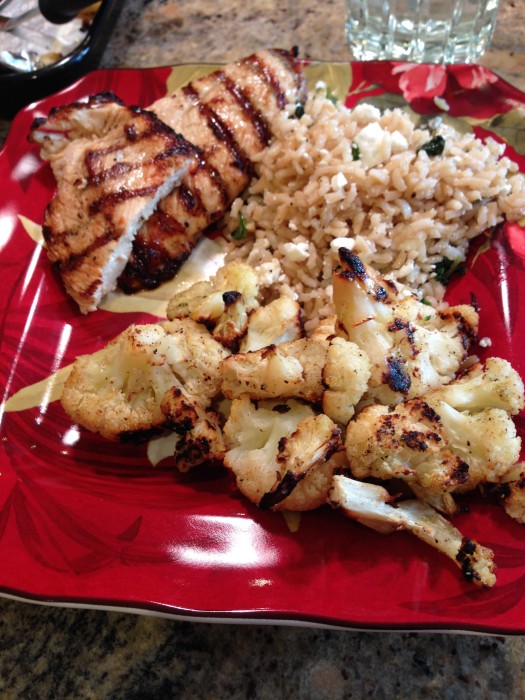 A very pale but delicious dinner. Cooking Light's lemon marinated grilled chicken, rice with feta and spices, and frozen then baked cauliflower with Greek seasoning blend.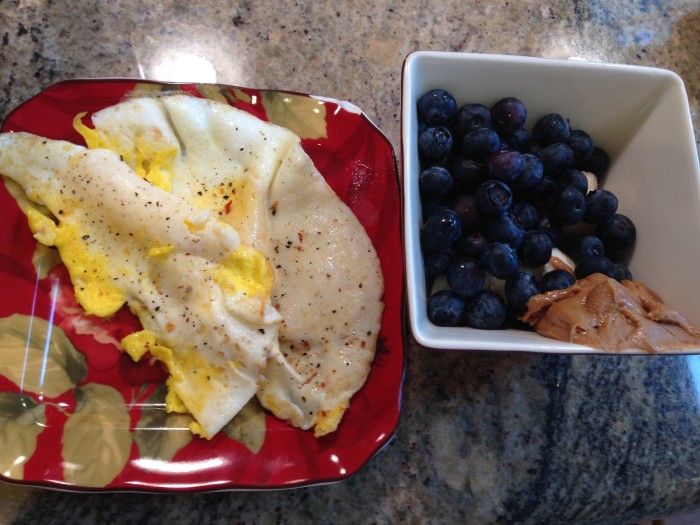 A simple breakfast of eggs, and blueberries/a tiny banana with sun butter.
And finally: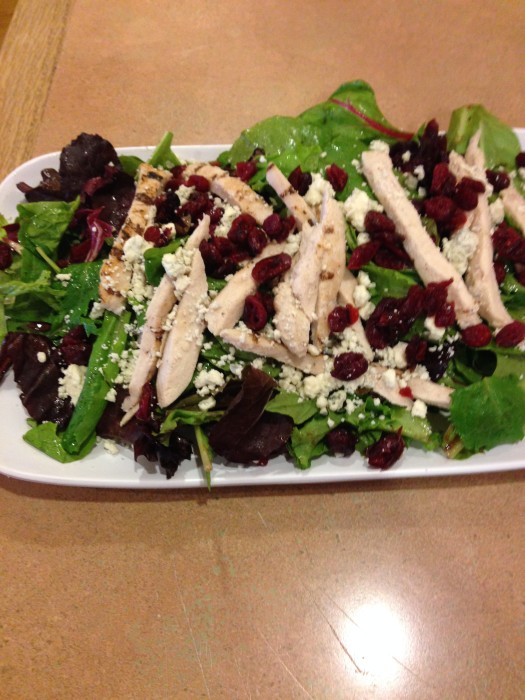 The Primavera salad from Le Boulanger with no nuts and added chicken!
What's the best thing you ate last week?