Hey guys! Today I have another recipe to share with you all-another Sweetgreen copycat recipe! This one is of their August seasonal salad, and it features fresh mint, feta cheese, and watermelon.
Here's their version: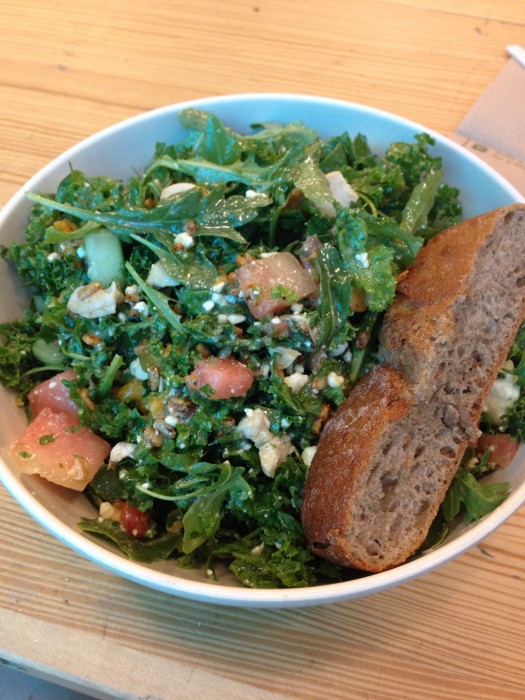 And mine: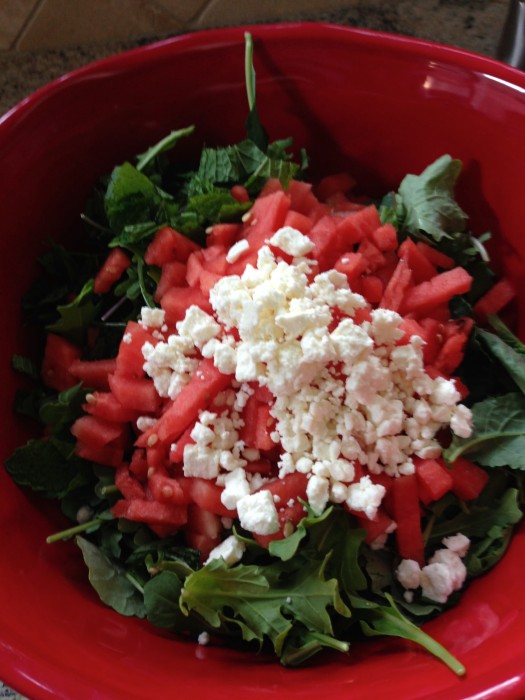 Serves 3
Ingredients:
3 handfuls of arugula and baby kale or kale
1 medium heirloom tomato, chopped
1.5 cups fresh watermelon, chopped
1 cucumber, chopped
1/4 cup spicy sunflower seeds
1/3 cup feta
8 oz chicken
1/2 cup fresh mint, chopped
Champagne Vinaigrette
Toss all ingredients together and enjoy!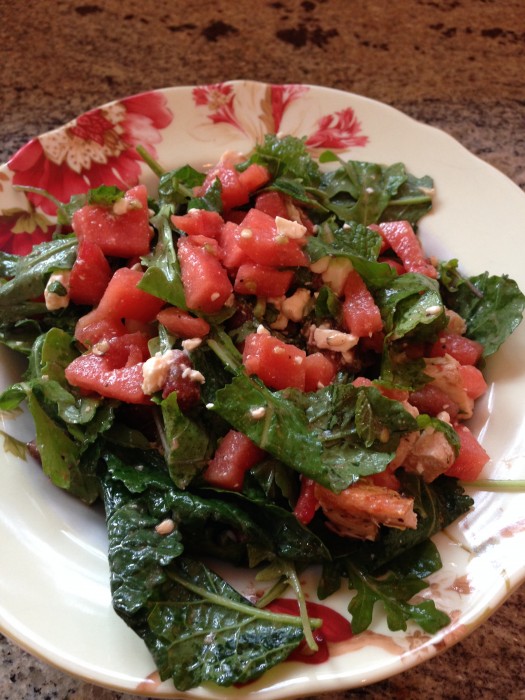 Don't know how to cube a watermelon? Be on the lookout for a tutorial!