Hi friends. It's Friday night and I'm cuddling with Scooby in my bed while listening to the crazy wind outside.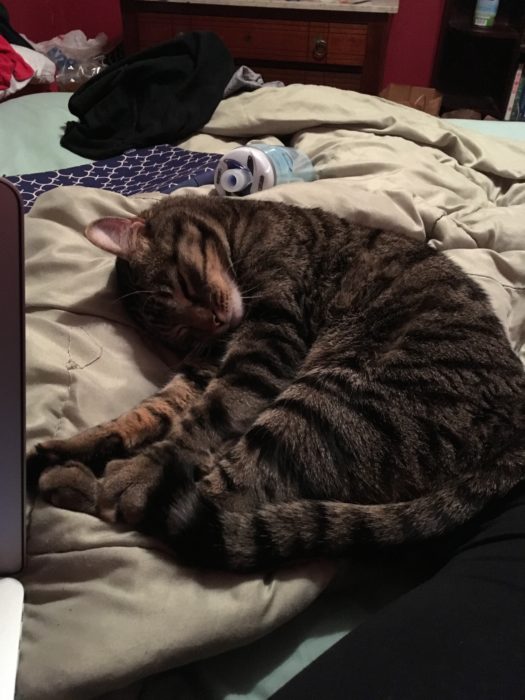 The weather here is crazy. Get this: yesterday: highs of about 80. No jacket weather. Hot. This morning: similar. About 70 degrees. The rain started and it was warm. One hour later, the temperature dropped 10 degrees. And has been dropping steadily since. Lows for tomorrow are in the 20s. What?? I don't understand crazy St. Louis weather.
This morning goodbyes continued at Crossfit. The workout today was a great one though. We did 5 sets of 5 deadlifts at 65%, and I used 155 lbs. Then the WOD was a partner "double Jackie," which equated to 2000m row, 100 thrusters (35#), 60 pull ups split between 2 people. The coach matched us up, and I was paired with another coach. So I knew it was legit. We switched every 250m for the row, every 10 for the thrusters, and every 5 for the pull ups. I knew the pull ups were definitely going to be the hardest for me. I can't really do more than a set of 5 for lots of reps, and my only rest time between sets was while my partner did her 5. So there was very little rest. The last few sets were tough! I already feel things in my shoulders.
Because it was so warm, I was strangely craving a protein smoothie afterwards. It went along well with my plan of using everything up, so I went with it!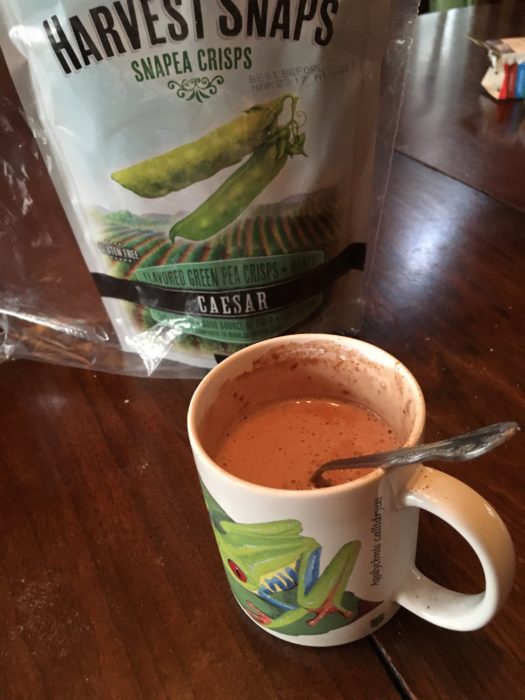 Frozen banana, cocoa powder, milk, Quest salted caramel protein. Plus some snap pea crisps on the side. I'm a little obsessed and have then any time of day.
This morning I had to say goodbye to this goober: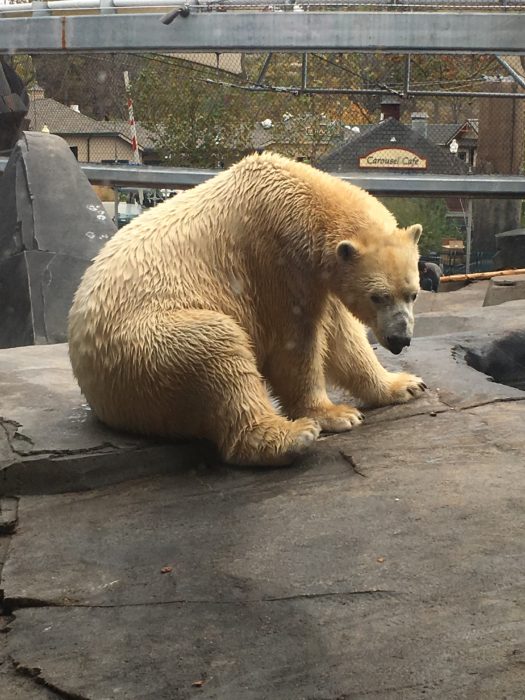 He was being especially playful this morning. He started by tossing his rawhide bone around the pool, and then came right up to the glass and interacted with this kids.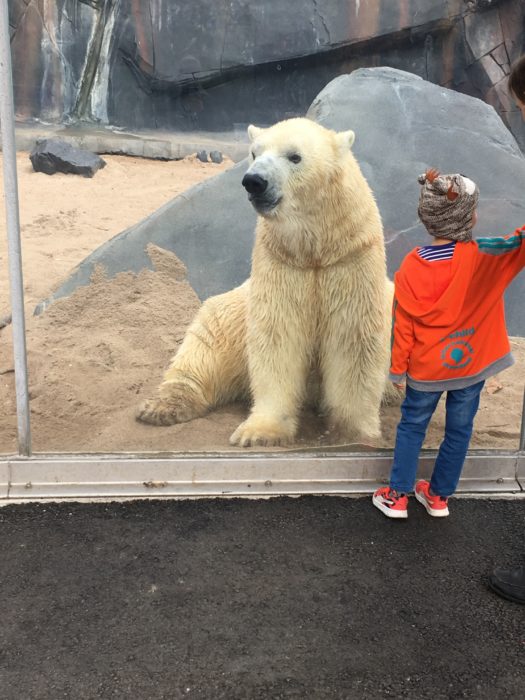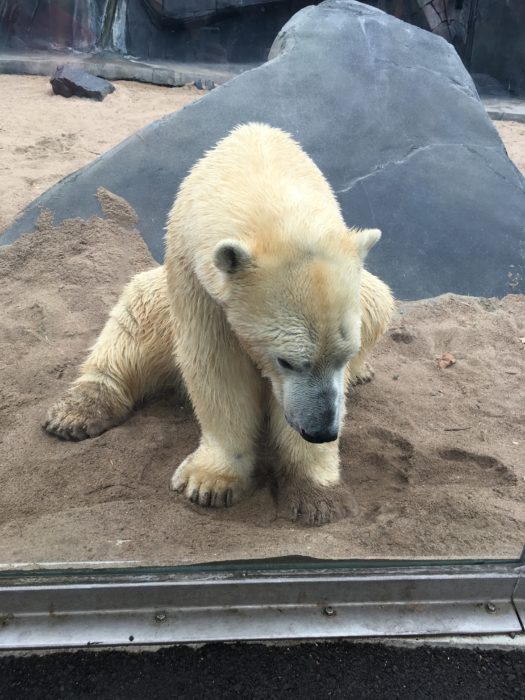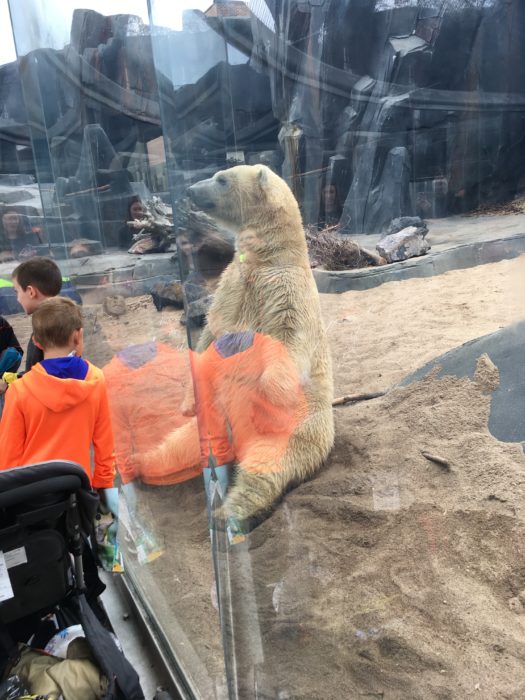 What a goof.
I love the sights and decorations around the zoo.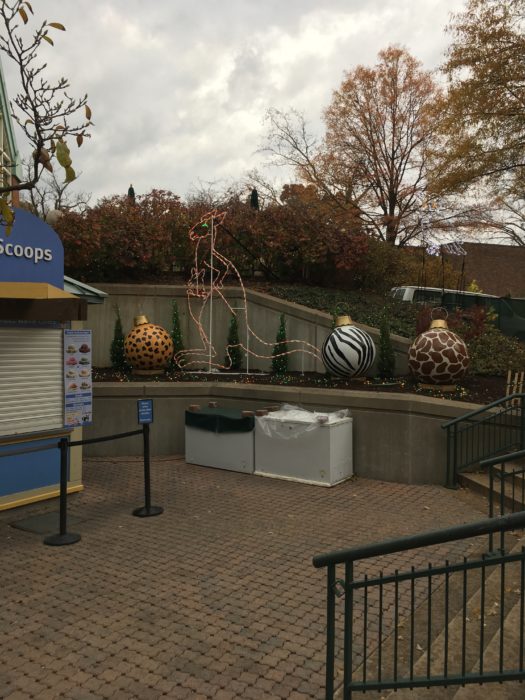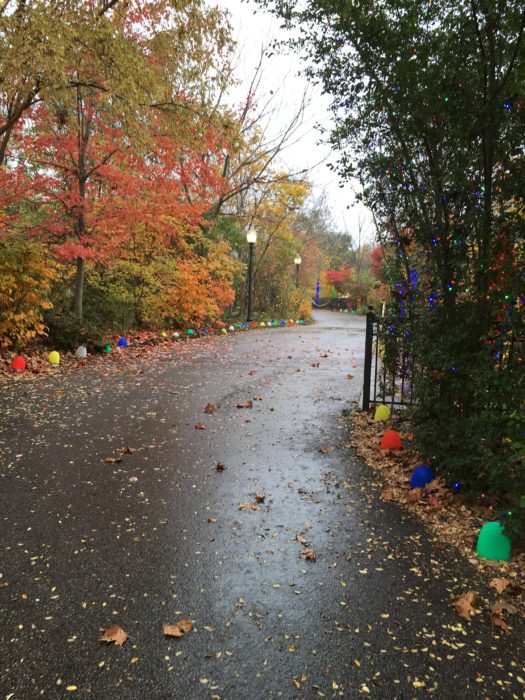 I especially love the gumdrops.
Today it was supposed to rain, and I almost made it without getting wet. I just hate wet feet. I brought 2 pairs of extra socks to change throughout the day. My feet got super wet coming back from these guys: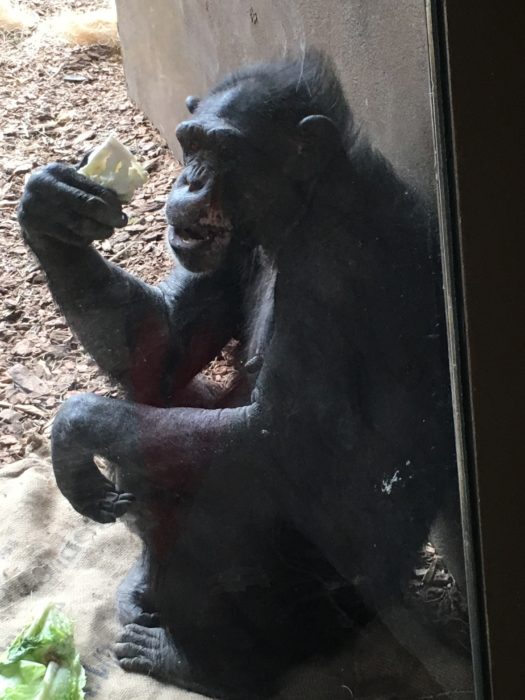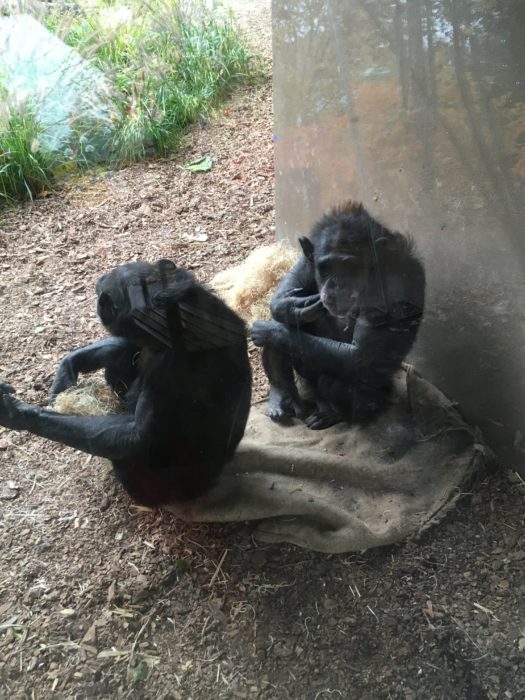 Here's Saka and Makini looking like they felt just about how I did about the rain: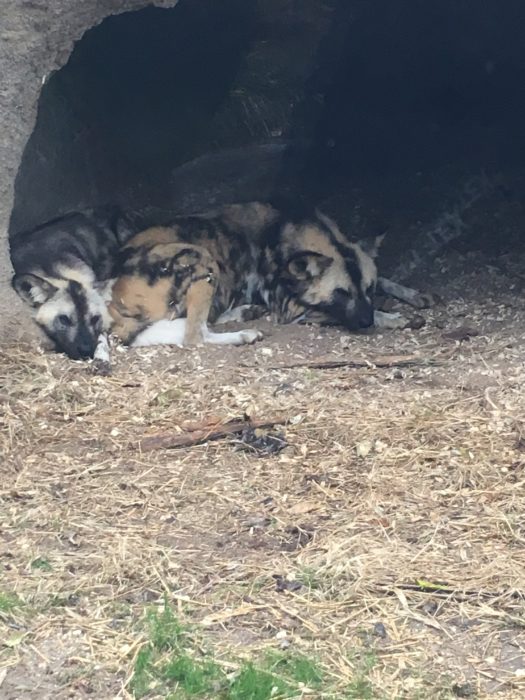 Lunch:
Quest chips for protein and a salad with pear, goat cheese, and Newman's Lite Balsamic.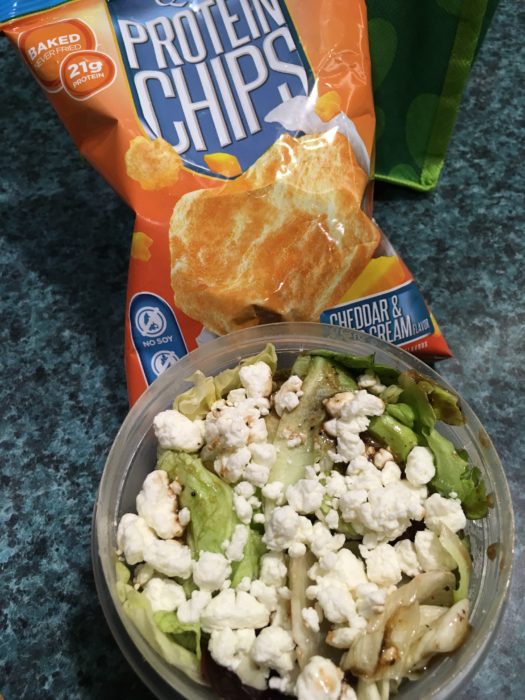 And before I knew it, I was at my last observation. I was FREEZING. The temperatures had dropped quite a bit, and with wet feet I stood no chance. I had dry socks, but those only get you so far with wet shoes…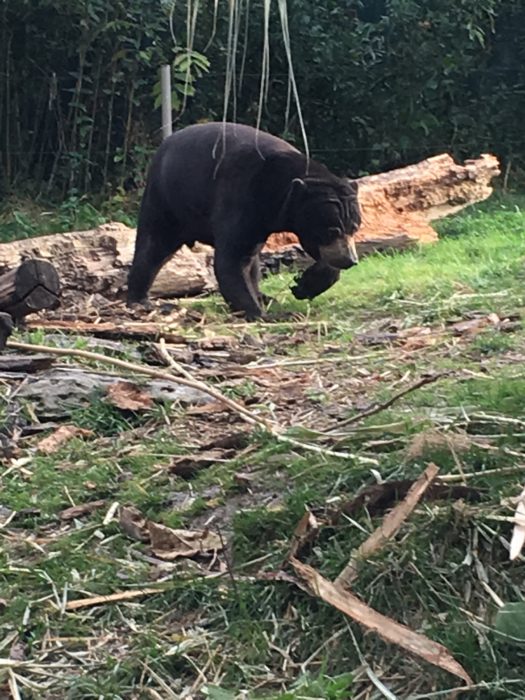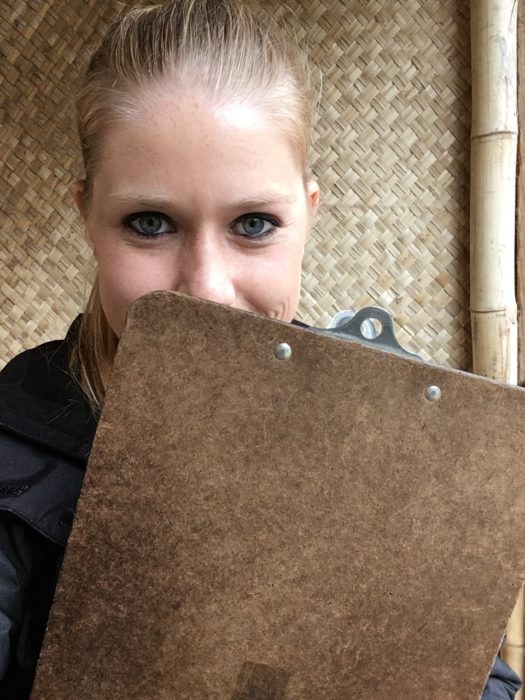 After work, I went to Whole Foods for dinner+productivity. I majorly struck out with the hot bar. All the delicious looking things either had wheat or tree nuts, so I ended up with 3 forms of potato. Not the end of the world though. Anything you can douse in ketchup, right? I also had some mango kombucha.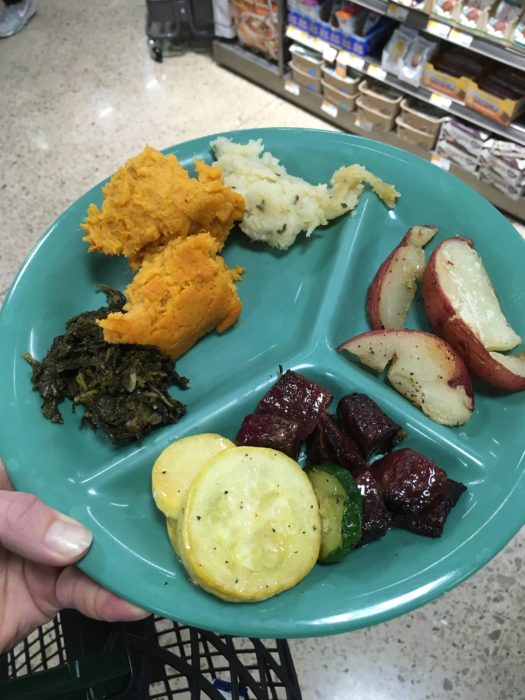 After eating, I pulled out my laptop and got some work done on my Microbiology class. While doing that, I noticed an add on my table for 4 Hands Stout. I went to 4 Hands on the Brewery Tour and have been loving their Chocolate Milk Stout ever since. Well, the add was for some of their seasonal flavors, Gingerbread Stout and S'mores Stout. What?? As it turns out, this Whole Foods had quite a selection of beer on draft. Right??
So naturally, I had to give it a try. With that discovery, my night of studying got a whole lot more interesting.
I ordered a Gingerbread Stout.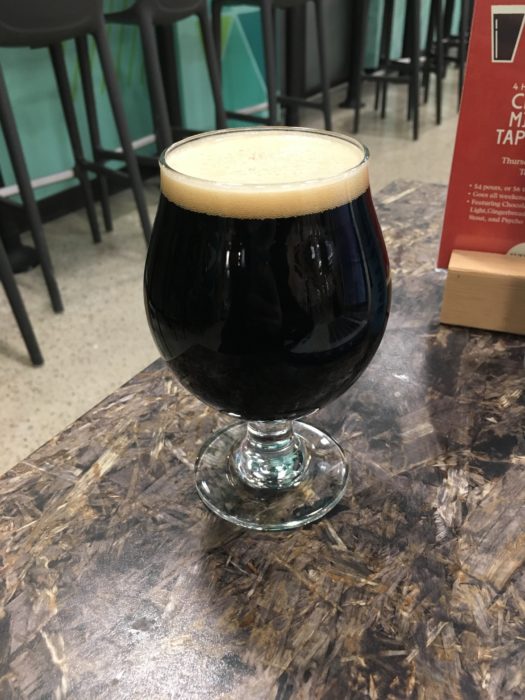 It was delicious. To be honest, not really sure I got the Gingerbread flavor, but it was great stout. Maybe a little milder than the Chocolate Milk?
I spent an hour or so sipping that and doing homework before picking up a treat to take home and eat in front of Netflix, cozied up with a kitty.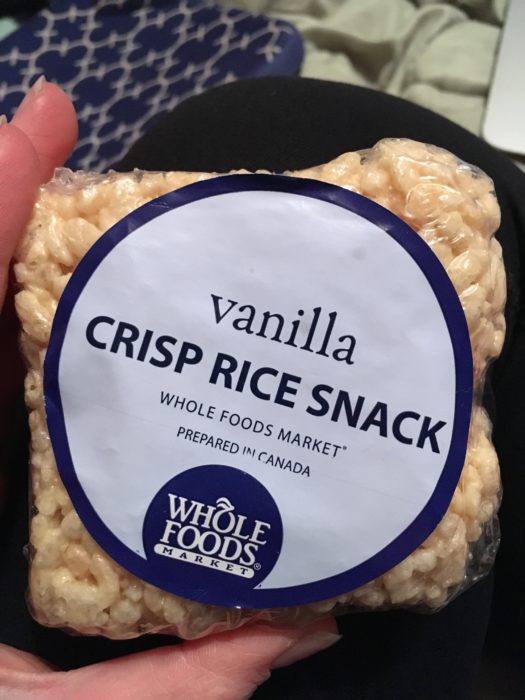 Honestly, this is all I wanted for this night. A coworker invited me to a speakeasy downtown, which sounded like a ton of fun, but after freezing my butt off all afternoon and with rapidly dropping temperatures and crazy wind, I did not particularly want to venture outside again!
Wish me luck as I brave the cold tomorrow!