Happy Thanksgiving week! I'm getting to celebrate a bit early, but I wish it were under better circumstances.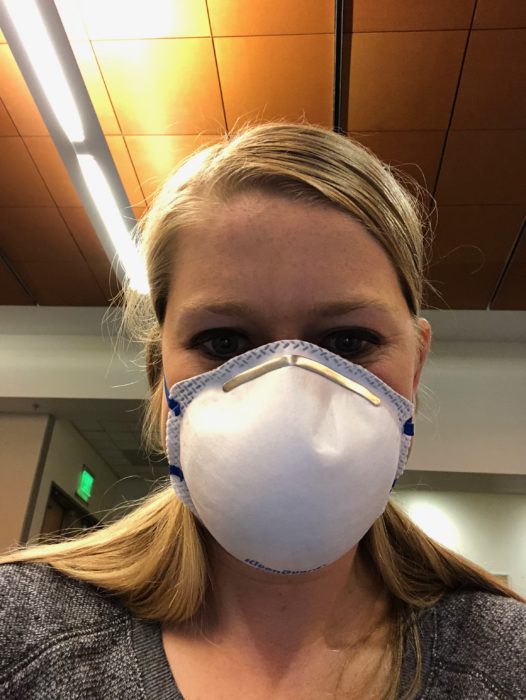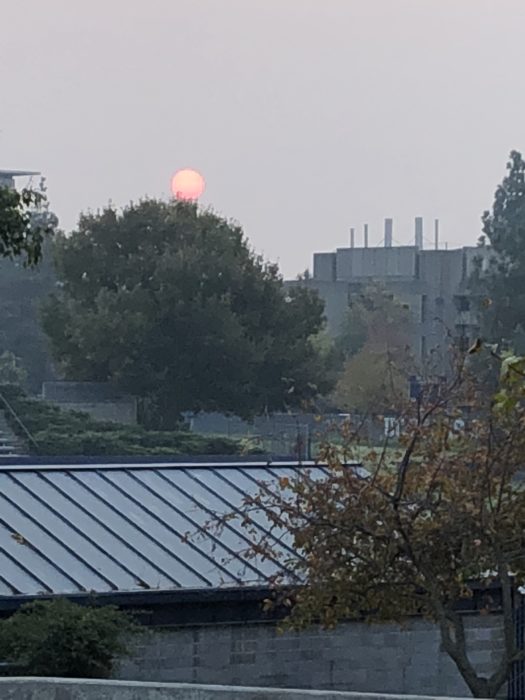 The Camp Fire has been raging in Northern California these past few weeks. This tragedy has blown an insane amount of smoke throughout the state, including into my school. We had all of last week's classes cancelled. The air was really too bad to go outside at all. I went home this past weekend, and they ended up cancelling all of Thanksgiving week of class as well.
I think it's been a rough couple of weeks for our state.
On a lighter note, I obviously brought my kitties home with me.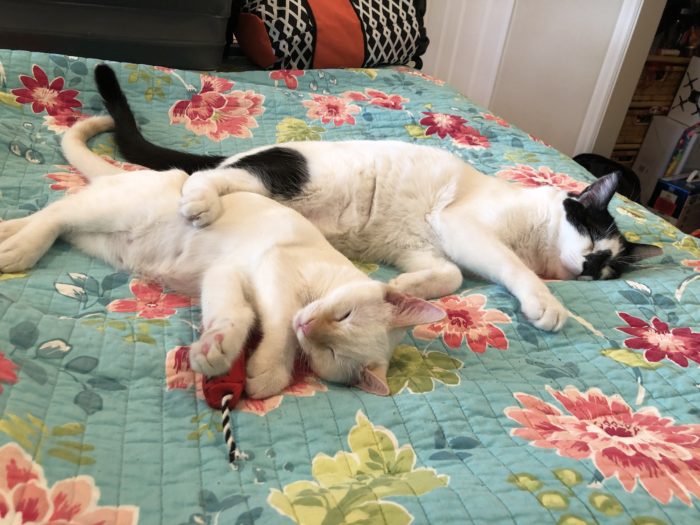 I dressed kitten up.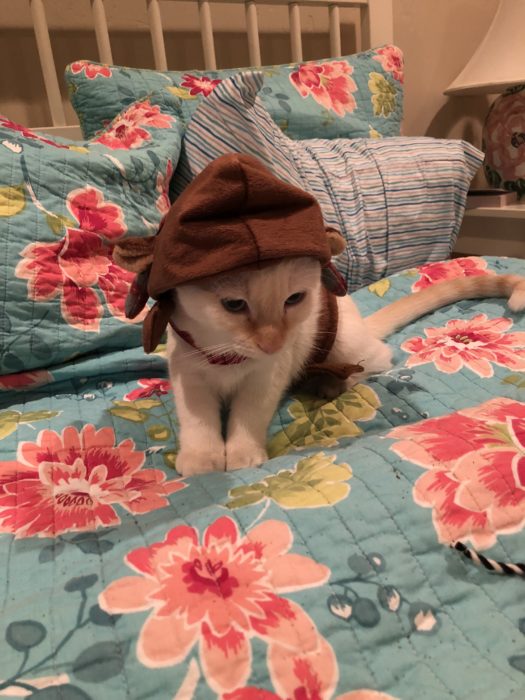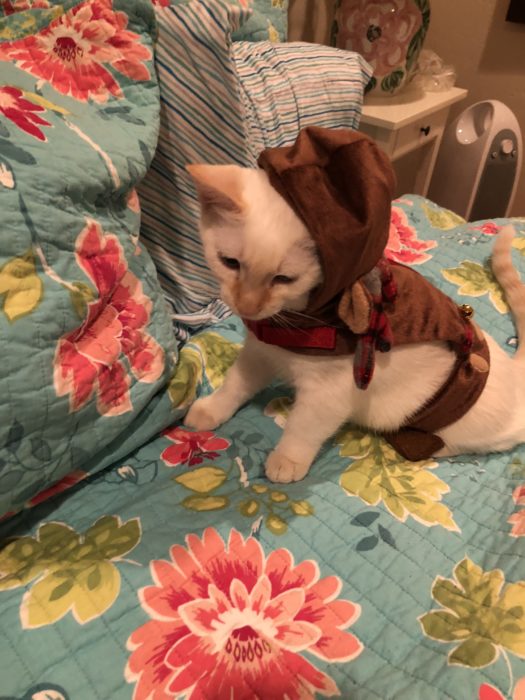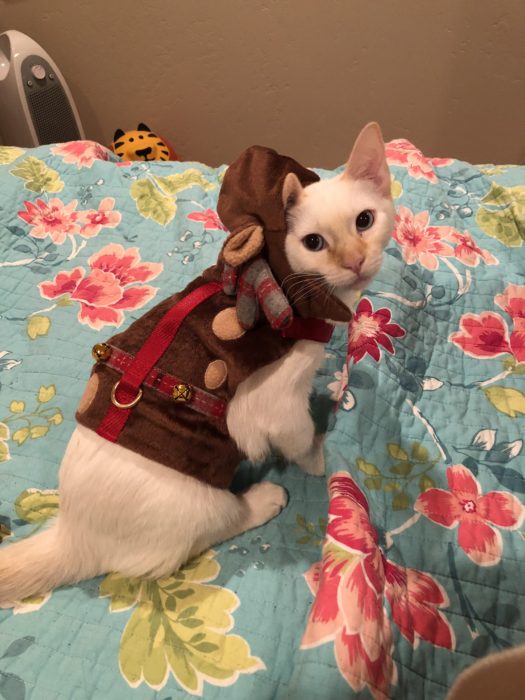 Anyways. The point of this post. We had a couple of ripe bananas that needed to be used up, and I was starting to feel the holiday baking. I wanted something a little bit healthier, so these muffins were born! They have about 5g of protein each, which I know is not a ton, but they're not huge muffins and it's more protein than normal muffins have! Plus, they're delicious! I got the whole family's stamp of approval with these.
Chocolate Mint Protein Muffins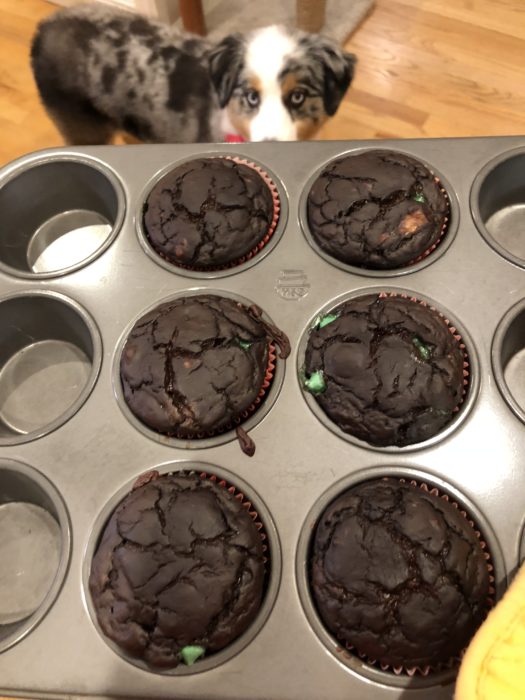 Makes 6
Ingredients:
1/4 t salt
1 packet/1 scoop of chocolate protein powder (I used Quest)
1/2 t baking powder
1/2 t baking soda
1/4 cup cocoa powder
1/2 t vanilla
3 T egg whites
2 T milk
2 bananas, mashed.2 T mint baking chips
1 T dark chocolate chips
Preheat oven to 350.
Mix together all wet ingredients.
Add and stir in dry ingredients.
Put into muffin tin.
Bake at 350 for 15 minutes.
Enjoy!