Christmas is in less than 2 weeks. How the heck did that happen??
I have to say, I haven't felt nearly as festive as of late (well, maybe just after spending all day in the library with Microbiology), but I'm still trying to pack in the holiday activities. And pack in the microbiology. It's all balance, right?
Saturday I dragged my parents to the mall to do some Christmas shopping/hit all the free chocolate samples.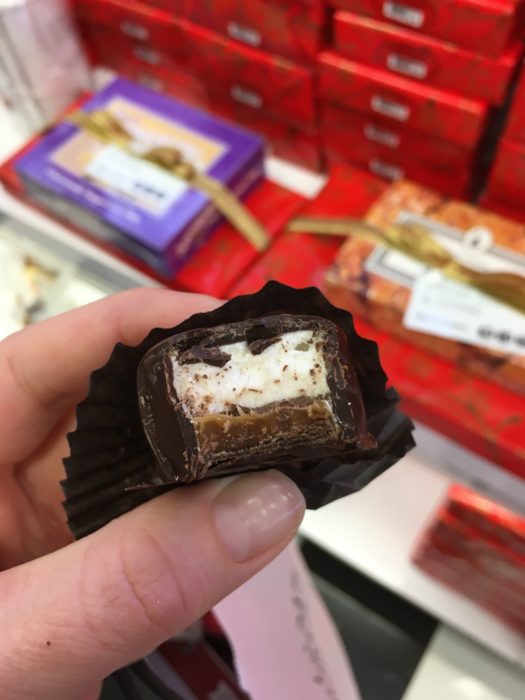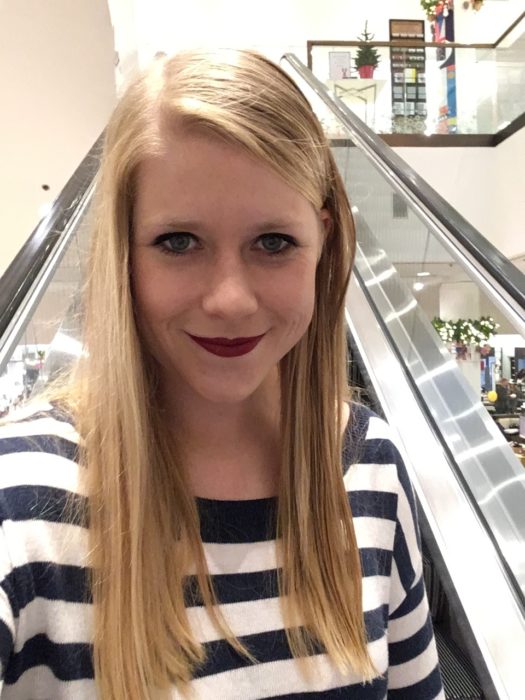 See's Scotchamallow, William and Sonoma peppermint park (the best peppermint bark out there), cider, and hot chocolate, and Harry and David dark chocolate truffle.
Still working on the festive lipstick though…it's…different.
After the mall my family and I went out to see a sort of Christmas movie (Office Christmas Party), and grabbed paninis and salad afterwards.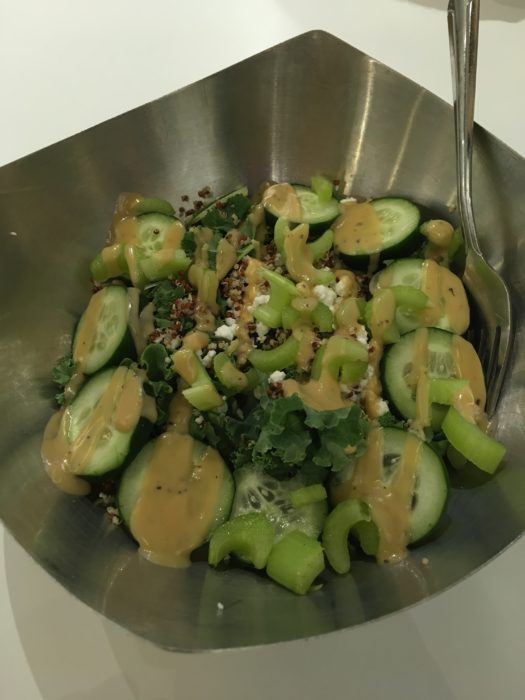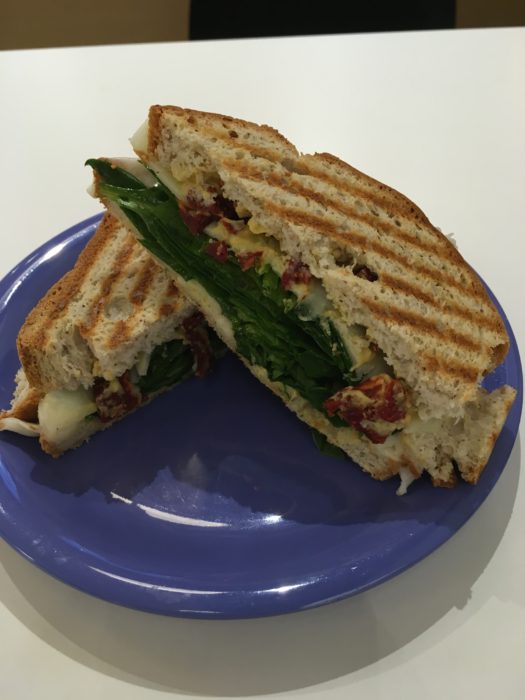 Sunday morning began with a run by the bay. And a walk for the crazy pup. Turns out, she doesn't love it when I run away from her while she is walking. I didn't have lofty pace goals when I set out, but 8:35 felt very comfortable. I picked it up for the last mile. Getting faster, and I'll take it!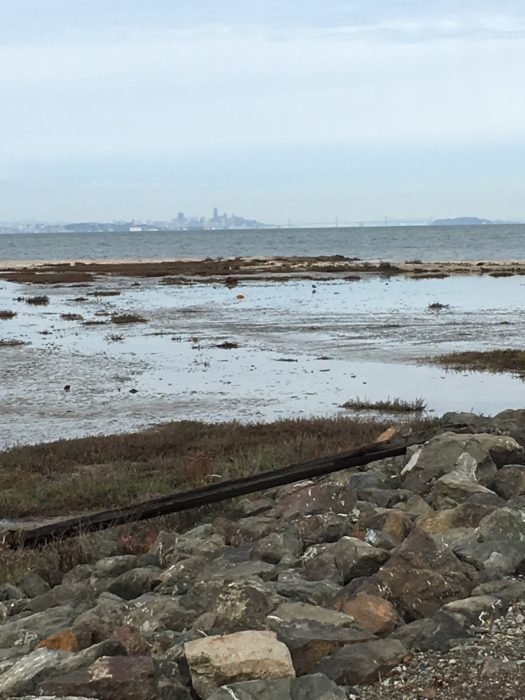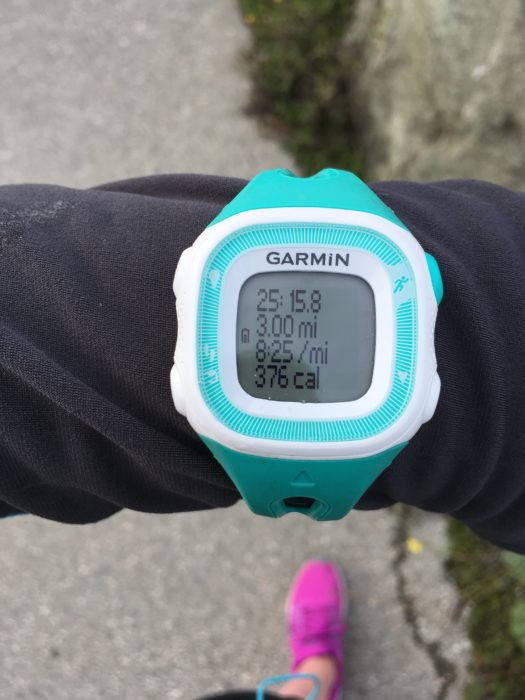 We went to Ike's, a Northern California famous sandwich spot, afterwards to pick up sandwiches. I split a turkey and avocado on GF bread with my mom. Turns out they use Mariposa bread (the place in the Ferry building) which is insanely good. I think I need to go more often!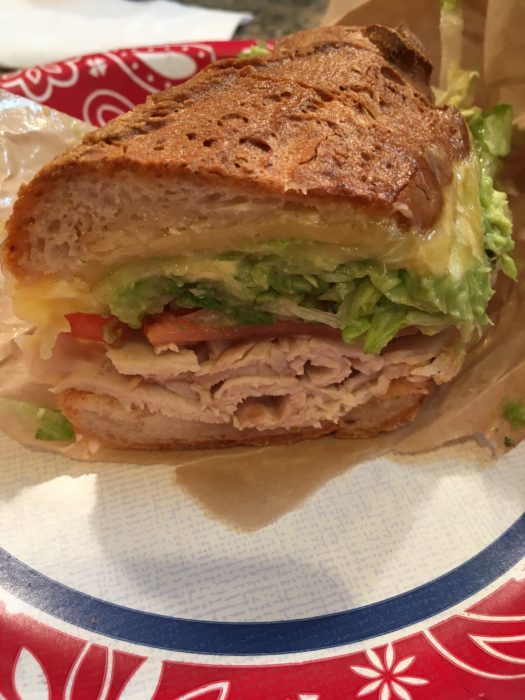 But on to the recipe. I actually didn't want to post back to back Blogmas recipes, but it needs to be this way to work out with other Blogmas scheduling and logistics.
This recipe is an old family recipe. I don't have a ton of family recipes, but this one more than makes up for that. My Grandpa used to own a restaurant, and he served this family bread pudding there.
My dad and I are both bread pudding snobs now, and turn our noses up at the dry stuff you see at most places. This is REAL bread pudding. Hot, custardy, and drenched in rum sauce. I suppose it would be pretty healthy if you made it with whole wheat bread and skipped the rum sauce, but what's the point? DO NOT skip the rum sauce.
The Best Bread Pudding Ever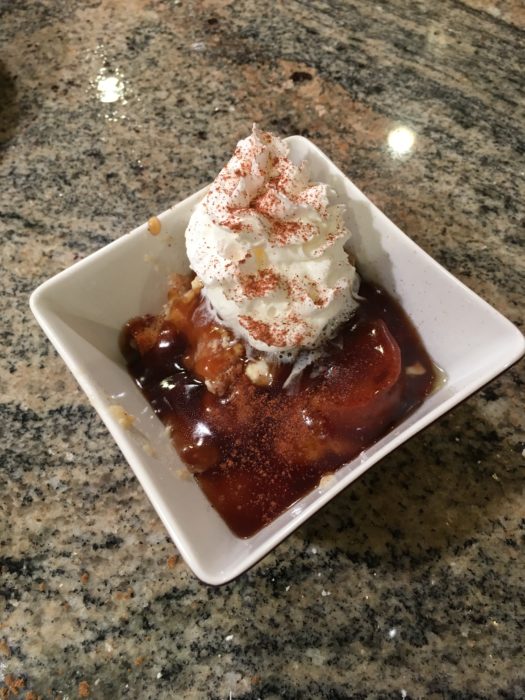 Serves 6
Bread Pudding Ingredients
2c 1/2″ day old bread cubes (8 slices with crust)
2c milk
3T butter
1/4c sugar
1/2t cinnamon
2 eggs, lightly beaten
dash of salt
1/2t vanilla
Rum Sauce Ingredients
1c light brown sugar
1T cornstarch
1/4t salt
1c boiling water
2T cold butter
1t vanilla
4T rum
Bread Pudding Instructions
1.Preheat oven to 350.
2. Place cubed bread in greased baking dish.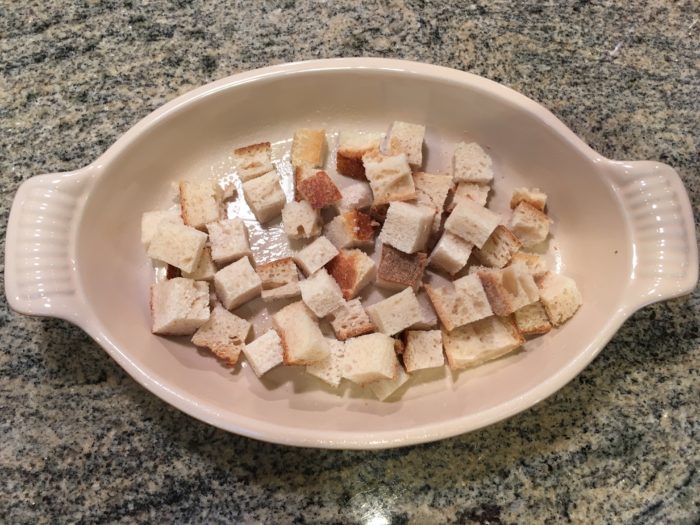 3. Scald milk, butter, sugar, and cinnamon.
4. Beat eggs, add a dash of salt, in a medium bowl.
5. Stir in warm milk and vanilla slowly into the eggs so that the eggs won't curdle.
6. When blended, pour over cubed bread.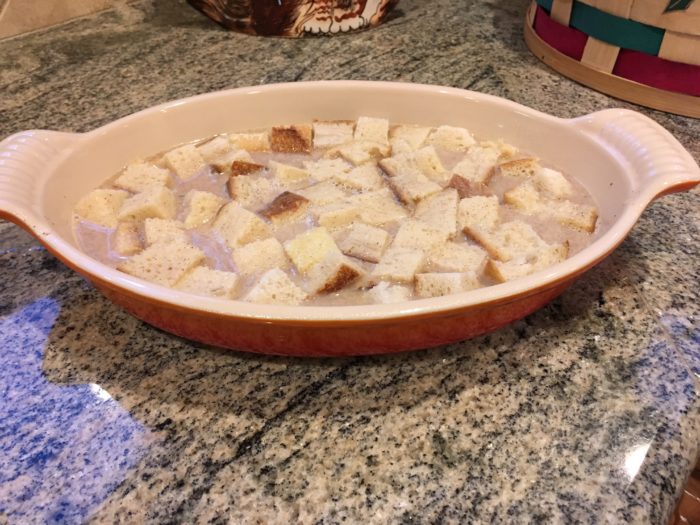 7. Place baking dish in pan containing warm water.
8. Bake at 350, about 1 hours, or until knife comes out almost clean.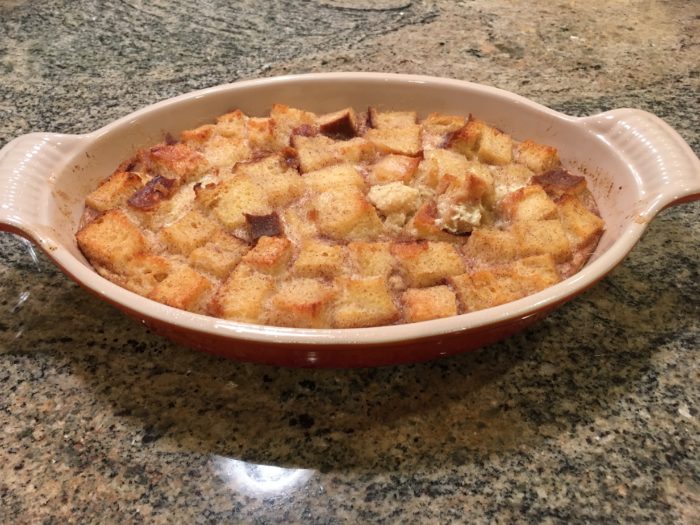 Rum Sauce Instructions
Comine brown sugar, cornstarch, and salt into a saucepan and stir well.
Add 1 cup of boiling water to the mixture, stir well, and bring to a boil.
Stir constantly for 5 minutes, or until mixture starts to thicken.
Add cold butter, vanilla, and rum. If you don't want to burn off any of the rum—you're done! However, I highly suggest cooking the mixture another few minutes, until some of the alcohol burns off.
Top a serving of bread pudding with rum sauce, whipped cream, and a sprinkle of cinnamon!