Happy Blogmas! I'm hitting you with another recipe today! Peppermint bark bread. This was another idea dreamed up while sweating through November in St. Louis  and wishing for fall to finally hit (it's 15 degrees in St. Louis right now though so I guess the cold weather actually hit.)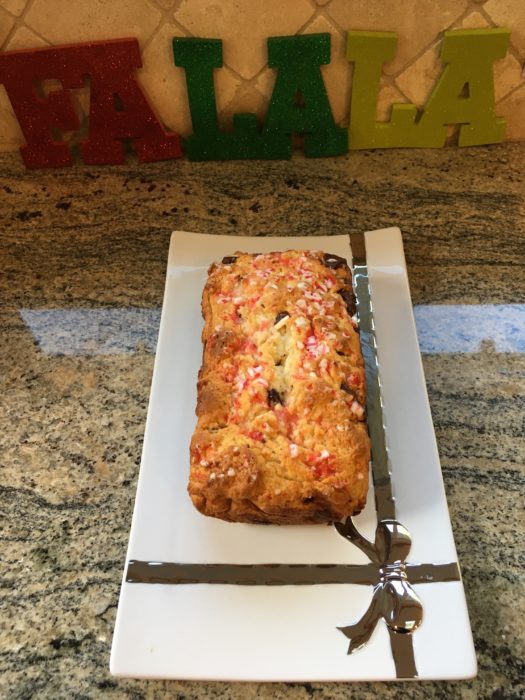 Before I get to the recipe, I have to share my ridiculous cat's ridiculous antics.
I was working on my laptop in my room and I heard a noise. I looked over and my cat with messing with my Blogmas Closet Clean out, clothes to get rid of bag.
After a few minutes, the noise stopped. I got up to see what he was up to, and just laughed.
Who, me?
*please note that it's not a good idea to let cats play with plastic bags because of the risk they get caught and suffocate*
As I went to get him out, I noticed a scarf was lying next to the bag…what? It turned out that instead of getting in the opening of the bag like a normal cat, he dug a hole in the bottom and burrowed through the clothes to get to where he was. Cats.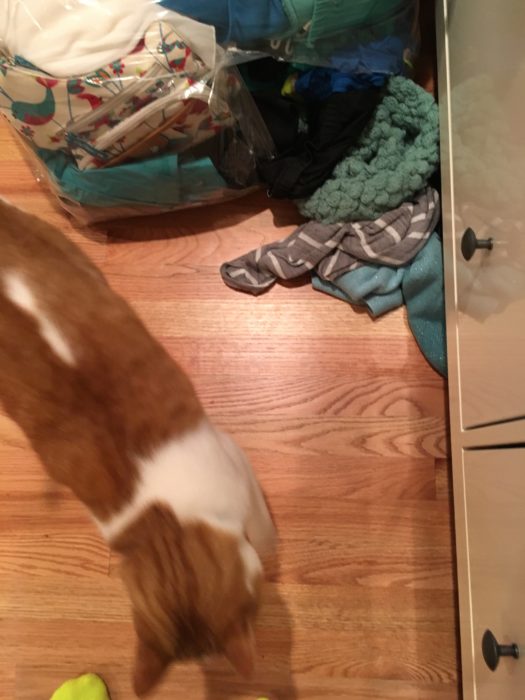 But now the recipe. It's loosely based off of Sweet Tooth Sweet Life's triple lemon blueberry muffins. This bread has a mint base and is studded with crushed peppermint bark, and topped with candy cane.
Peppermint Bark Bread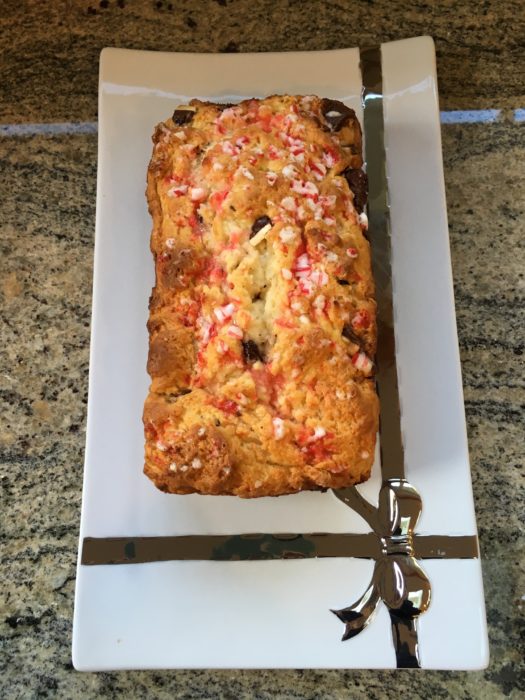 Ingredients:
6 oz vanilla yogurt
1/2 cup milk
1/3 cup oil (I used avocado)
1 egg
1 tsp vanilla extract
3/4 tsp peppermint extract
2 cups flour
1/2 cup sugar
1 tbsp baking powder
1/2 tsp baking soda
1/4 tsp salt
2/3 cup crushed peppermint bark (roughly chocolate chip sized)
2 candy canes, crushed
Preheat oven to 350.
Mix all wet ingredients in a medium bowl.
Whisk together all dry ingredients in a large bowl (except for the candy canes and bark), and then stir in peppermint bark.
Stir together wet and dry ingredients, and put into a lined loaf pan.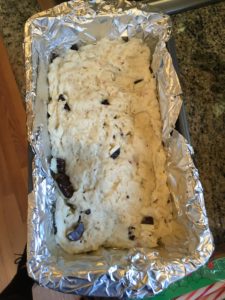 5. Sprinkle the crushed candy canes on top.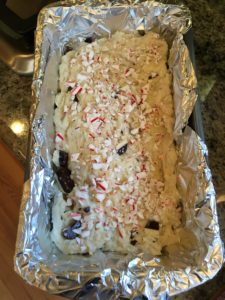 6. Bake for 50 minutes, or until a toothpick in the center comes out clean. If the top begins to brown, cover with foil halfway through baking.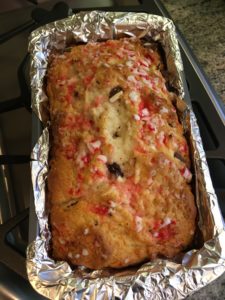 Enjoy!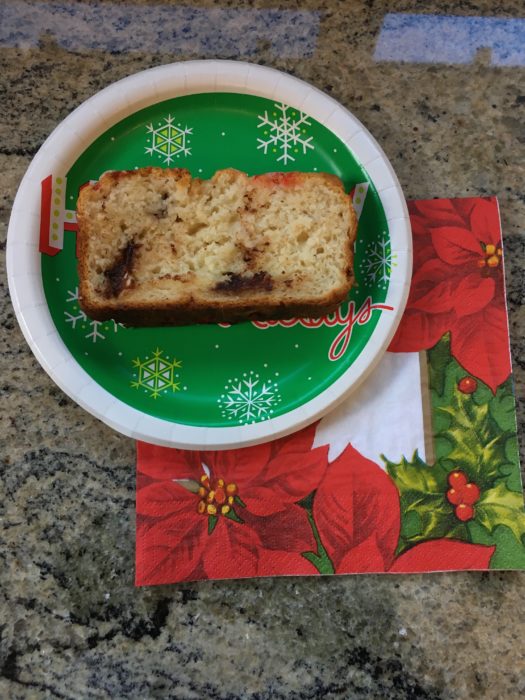 Protip: this bread is also delicious with ice cream. I had it crumbled over vanilla Halo Top with a drizzle of fudge sauce.