Happy Wednesday! Can you believe we're 11 days from Christmas??
Today, I'm linking up with WIAW (thanks Jenn) for Blogmas, but today, we're doing it a little bit differently. We're doing it VLOG style.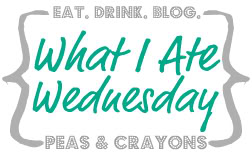 So, enjoy the video! Check it out through the link here.
Details/pictures of what I ate are below!
Breakfast: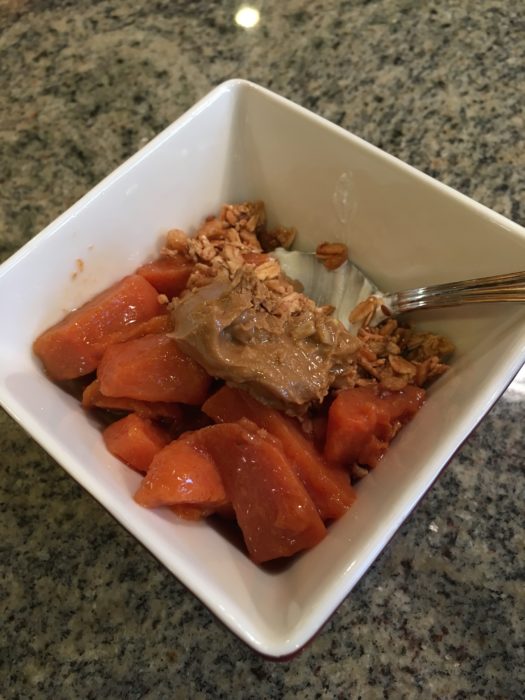 Fage 2% yogurt with cinnamon KIND granola, sunbutter, and persimmon sauce. For the persimmon sauce, we put persimmons in the slow cooker with a little vanilla, brown sugar, and a couple of cinnamon sticks. It's basically like applesauce but persimmons don't really break down in the same way.
Lunch:
Crackers, cinnamon spice tea, and Creamy roasted carrot, garlic, and rosemary soup. I really like this one. The rosemary is key! (PS: That water bottle is Sip by S'Well and it's awesome. My tea was hot after 12 hours!)
The soup was leftovers from the previous night's dinner, so I'll show a prettier picture.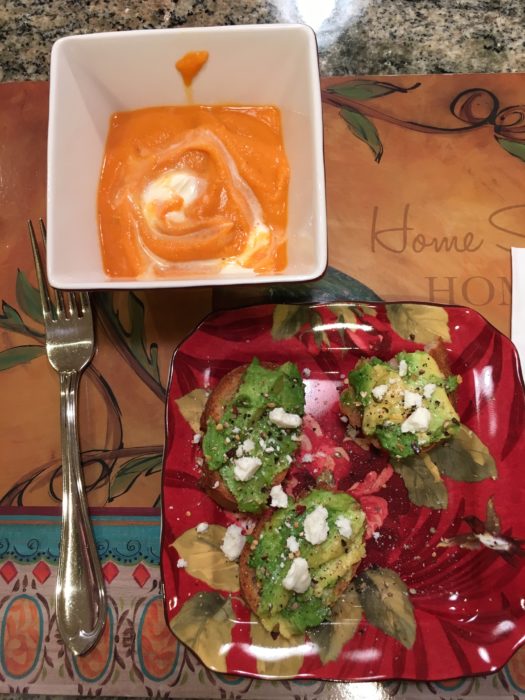 Swirled with a little creme fraiche. (And avocado toasts.)
Just a note: our carrots were abnormally large, so we had to had to add a little broth. Also, for the "salt and pepper to taste", we used Trader Joe's truffle salt.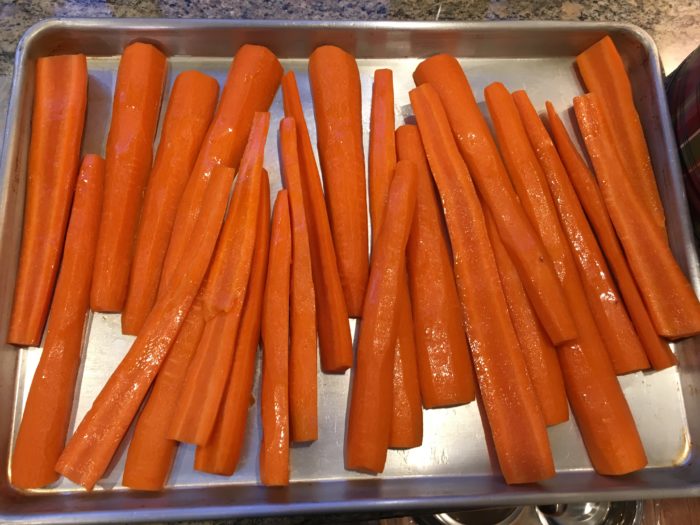 Snack:
Luna bar+persimmon.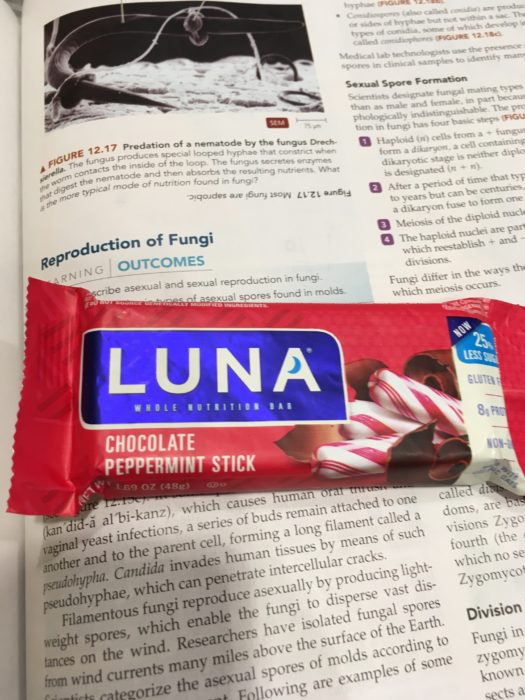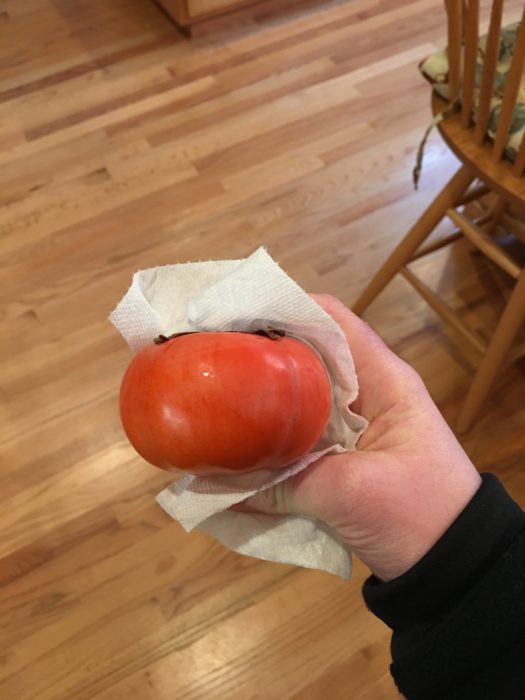 Workout: Crossfit
Strength: Our disgustingly long sets. 20 rep set of squats @ 130#, 20 rep set of strict press at ~47#.
WOD: 7 minute AMRAP of burpees. Ew. I got 77.
Dinner:
We made my grilled peach and chicken salad with goat cheese, but instead of grilled peaches, we used grilled persimmons. Plus a little toast with butter on the side.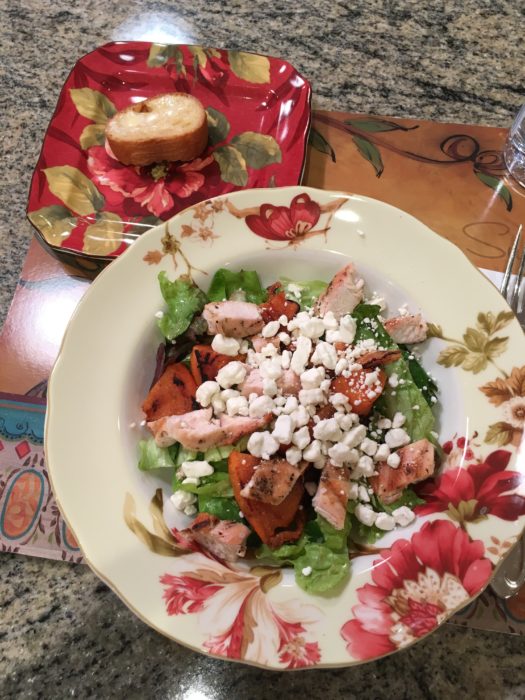 Dessert: Leftover bread pudding (this is a family recipe) (the sauce solidified a little bit, but I adjusted the recipe to fix that). With whipped cream, and cinnamon of course!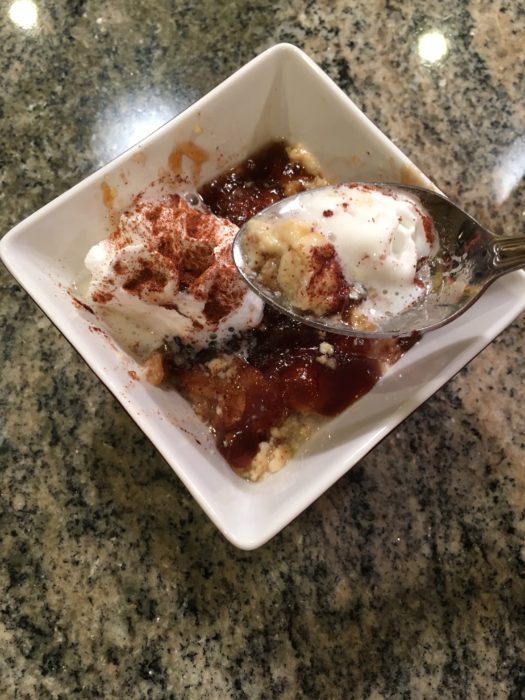 What is your favorite family recipe?