10 days my friends!
Before we get into the meat of this post, I'm trying my best to get festive up around here! I finally broke out my Bath and Body Works peppermint twist spray (I think I've actually had this since freshman year of high school…), and I got my first red cup!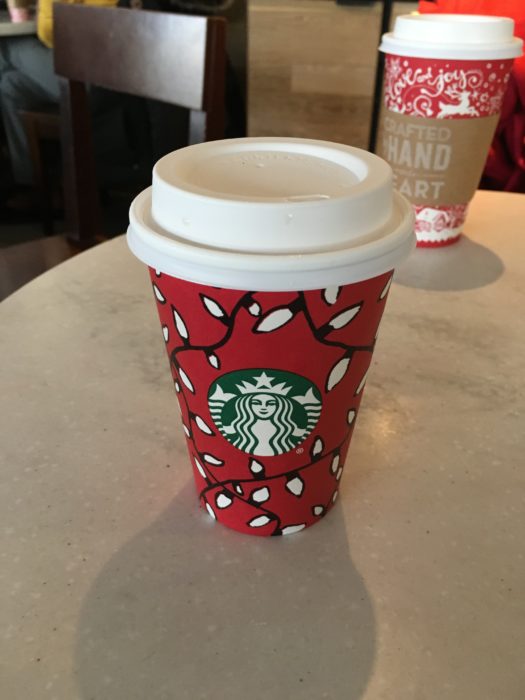 I've been using festive plates for my avocado toast.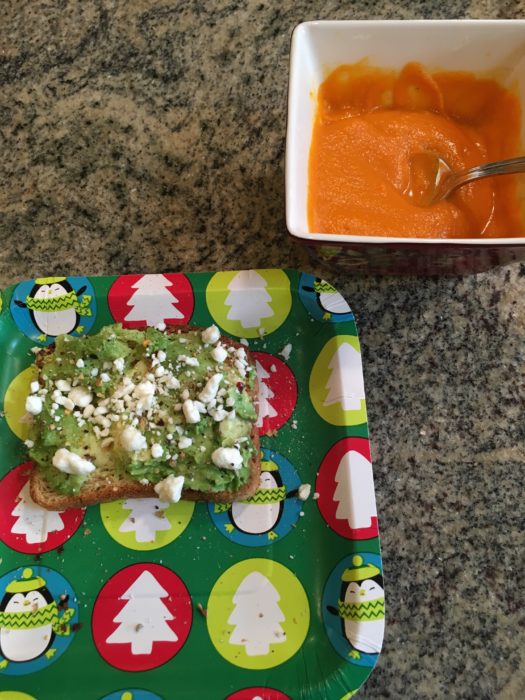 And bundled up in giant scarves.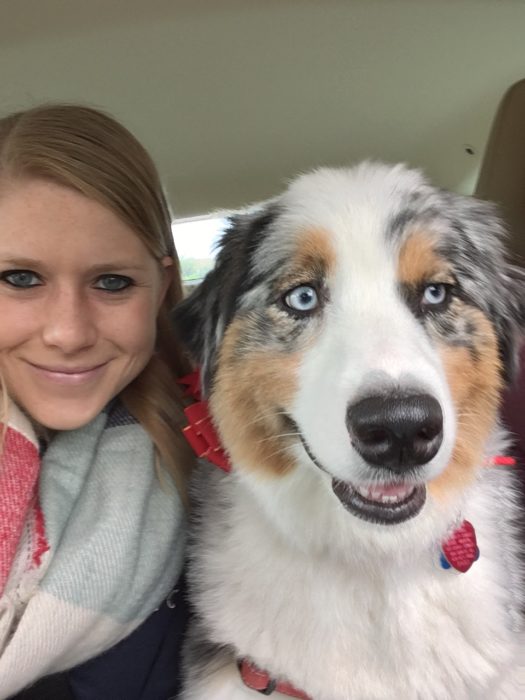 We had to take her to the vet due to some eye stuff (minor infection), and this is how she rides in the car…
Check out this picture from the St. Louis Zoo that my coworker sent me. It's crazy, and really hard for me to imagine it like that!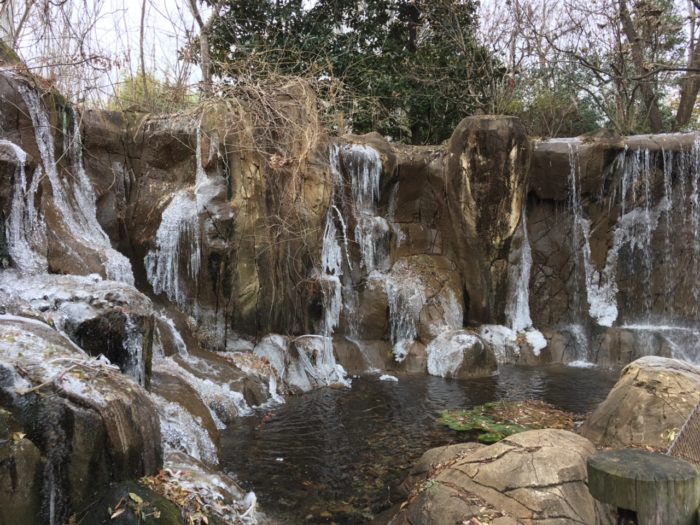 I wish I could say my workouts have been particularly festive, but going to spin classes and Crossfit here does make me feel like it is the holidays, since when I was in college I would only go to these places when I was home for the holidays.
In Crossfit, we're still going strong with our 20 rep sets. Tuesday, we did Fran, and it was my first time Rxing it. (21-15-9 thrusters at 65# and pull ups). Then, that evening, I went to a spin class because it was one of my favorite teachers. I woke up Wednesday morning with my legs feeling rough. I still went to Crossfit (lots of back squats), but spent the rest of the day taking it easy on my legs, and refueling with lots of festive food.
You see, we recently started getting a CSA box. I mentioned this before, but we got talked into it when I was getting my Turkey Trot bib. It's awesome because it comes right to your door, and you get to customize what you want in it. Since we have 100000 persimmons right now, I figured we would want mostly veggies. However, I did decide to keep the cranberries. Because Christmas. There's really only one thing to do with them, right?
Make my favorite Cranberry Orange Bread. I made this recipe numerous times last year, all the way through February, or whenever cranberries become hard to find. It's healthy, but the texture is still soft. I love that it only calls for 1/2 cup of sugar. Until you add chocolate chips, of course.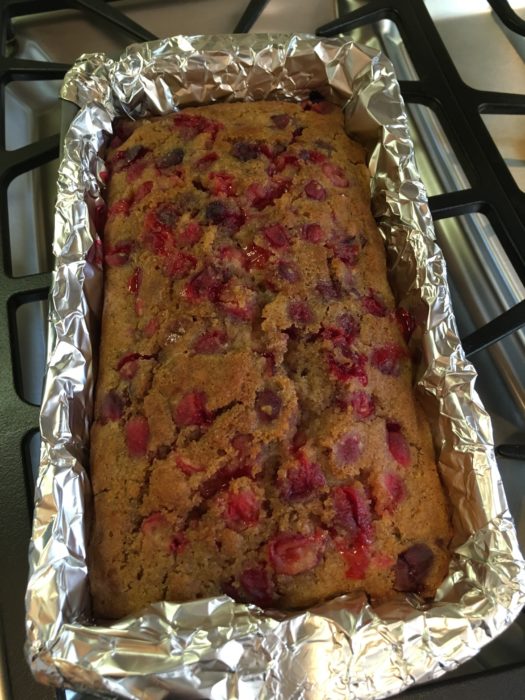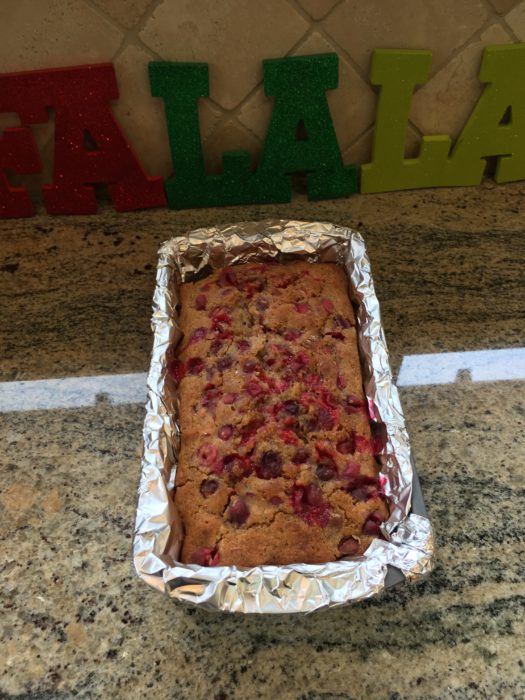 Sadly, they all sunk to the bottom. Which creates a very interesting pure chocolate crust. There are worse things in life.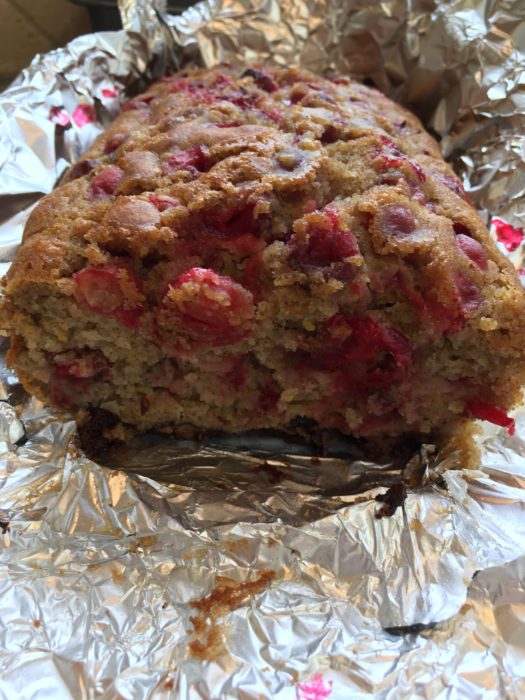 I actually froze most of the loaf. My current favorite dessert is eating quick breads with Halo Top.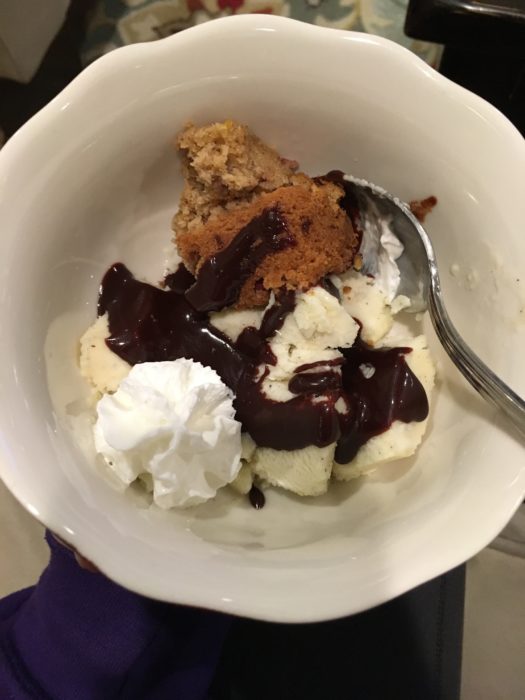 (A different cranberry orange bread from the other night.)
But of course I had to do a taste test.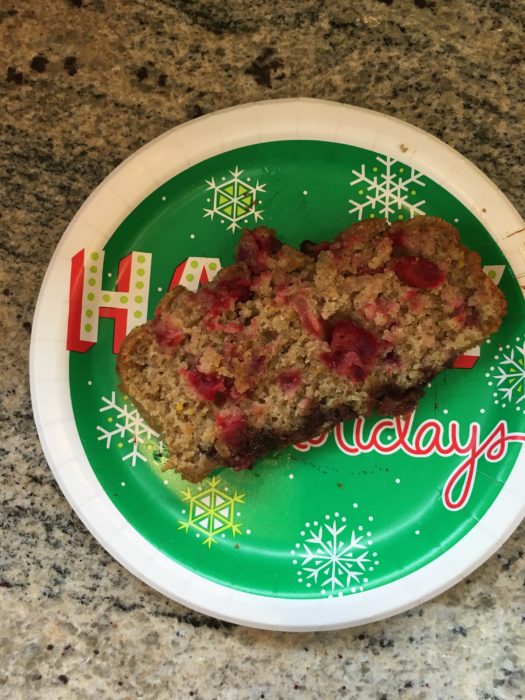 On the topic of our CSA box…what else have we been making? The other night we made smashed potatoes from the purple potatoes. Roasted in the oven, then smashed and brushed with garlic and olive oil, salt and pepper, and sprinkled with parmesan, and then put back in the oven. (We had them with chicken cooked in meyer lemon artichoke simmer sauce over spinach.)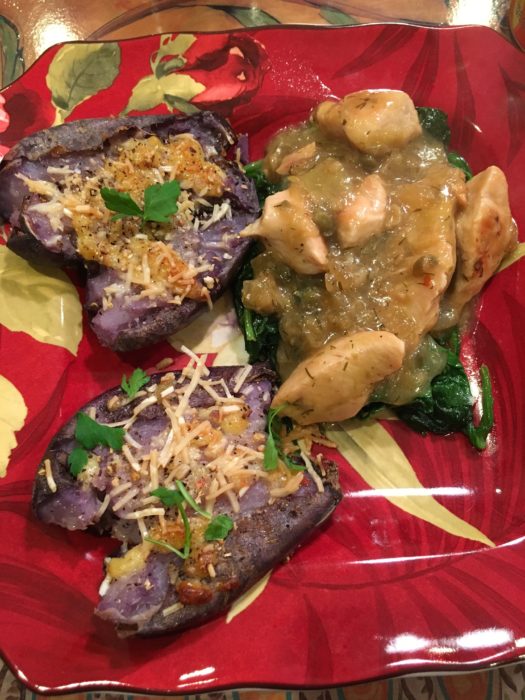 We based Wednesday night's dinner around our new box finds as well. We made kale chips out of the kale—massaged in olive oil, salt, pepper, garlic powder, baked for a little over 10 minutes at 400.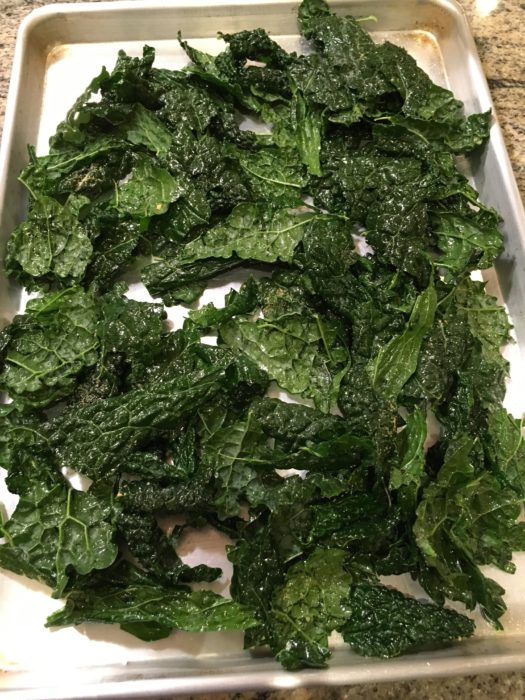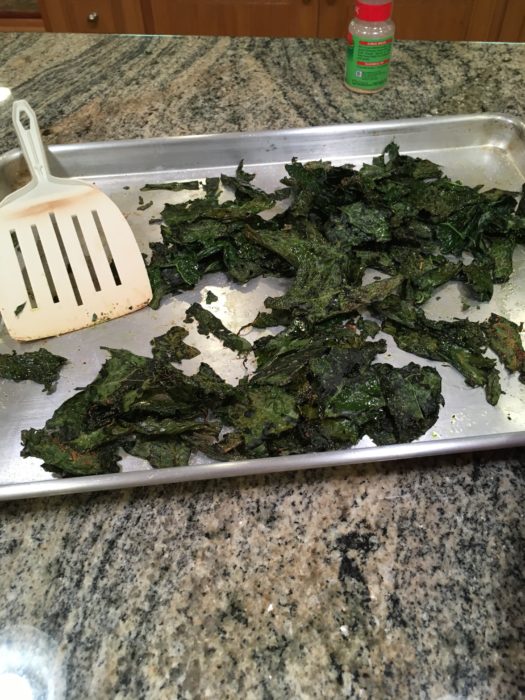 For the main course, we had eggs and a butternut squash dish. The recipe for this honey garlic roasted butternut squash came with our CSA box. It had some balsamic in there too, and was topped with feta. Plus a baby avocado toast on the side.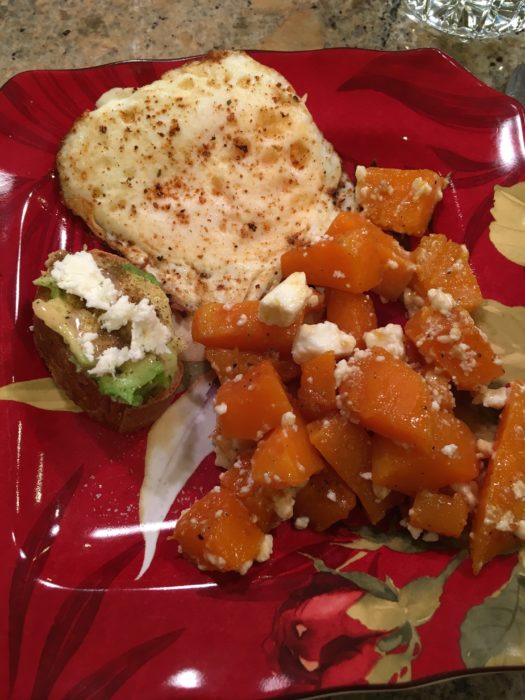 I ate a festive dessert while making a festive dessert. I nibbled on peppermint bark before trying my hand at some eggnog.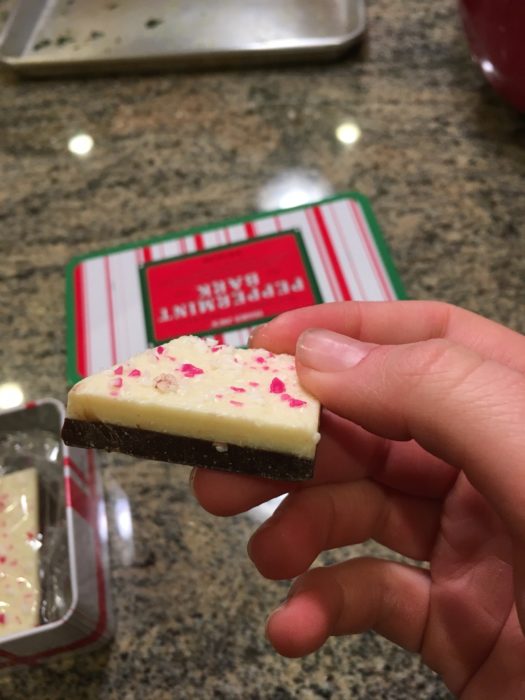 I used this recipe for low fat eggnog. I wanted to try and make a healthier eggnog, and my family generally likes light eggnog better anyway (the regular stuff is too thick.) I reduced the sugar in the recipe to only 1/4 cup, down from 1/3. I also added a dash of cinnamon.
Cooking on the stove: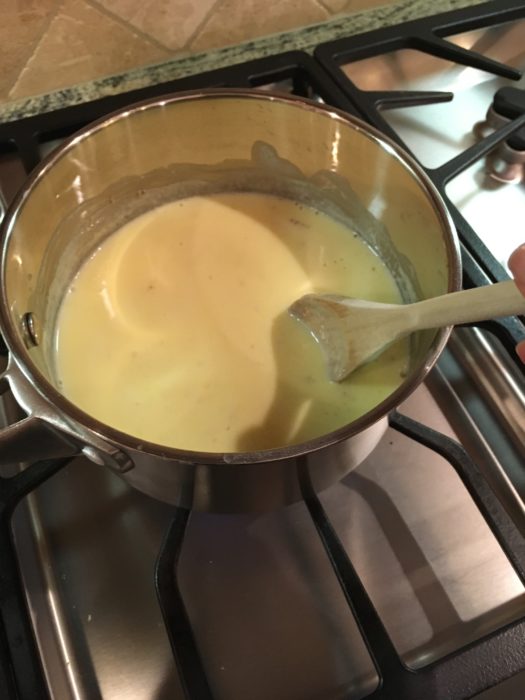 This has cornstarch to give it a little thickness.
I'm not really sure what happened when cooking. The recipe said once the egg was in, cook for about 8 minutes, or until it starts to thicken. It started to thicken after less than 5 minutes, and was a little chunky. It was basically separated custard. Ugh. But it tasted good.
My mom suggested we put it in the blender, and that did wonders! Despite the rocky start, it actually came out well.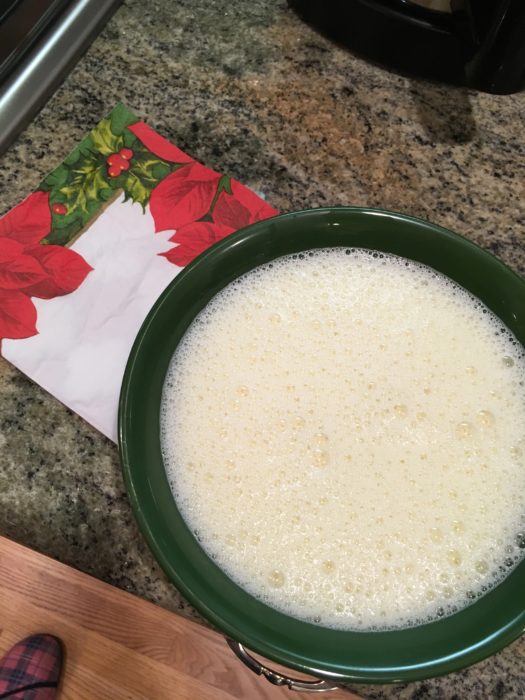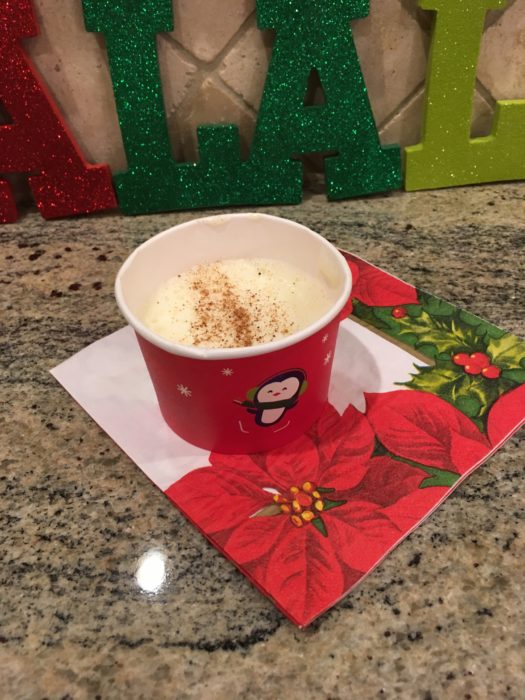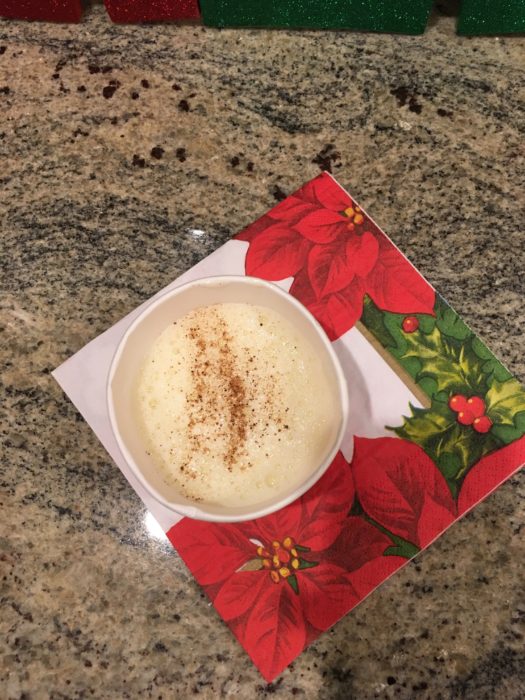 And hey, it tasted good! Delicious warm as well!
And on that note, enjoy my babes: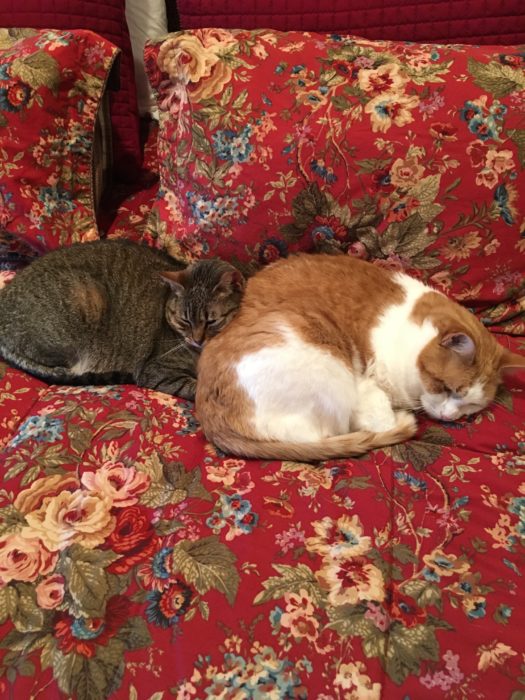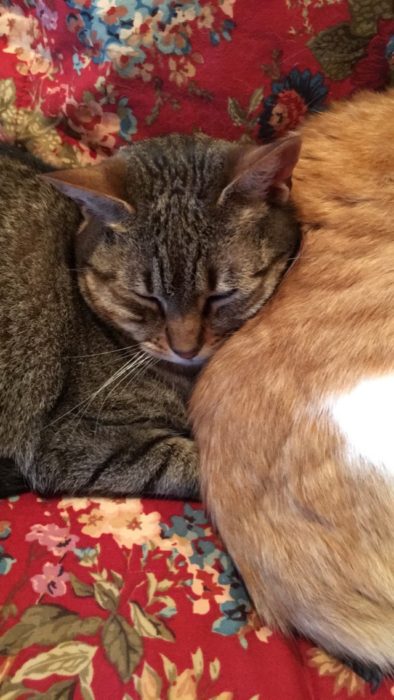 Are you an eggnog person?