Hello! Since WIAW last week was so much fun, how about we do it again?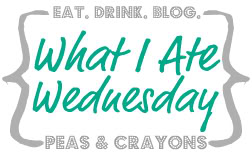 Since I just got back from my Hawaiian vacation (recaps here and here), why not take a peek at Monday's vacation food for WIAW?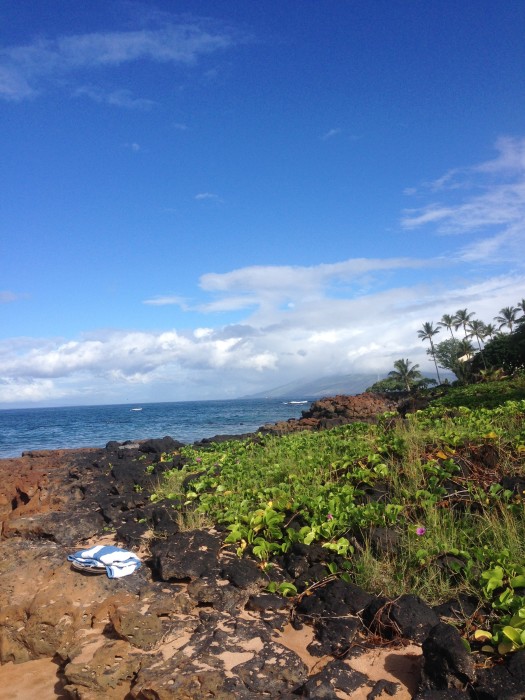 I will say that Monday's meals were a bit different from the rest of the week. I think at this point we were all sort of burned out on rich food and meat, so towards the end of the vacation we stuck to lighter meals.
Breakfast: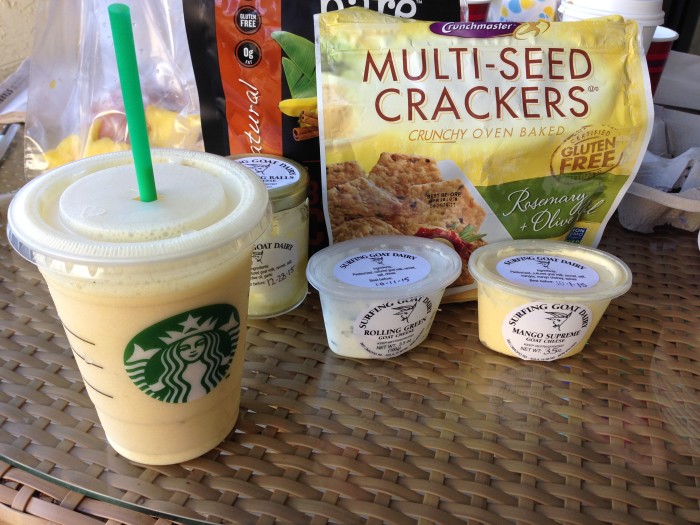 Thanks to all my food restrictions, I ended up scrapping together a meal that included a Starbucks mango orange smoothie, fruit, and crackers with goat cheese from the goat dairy we visited. We had a harder goat cheese, mango chèvre, and herbed chèvre.
Plus some guava and papaya: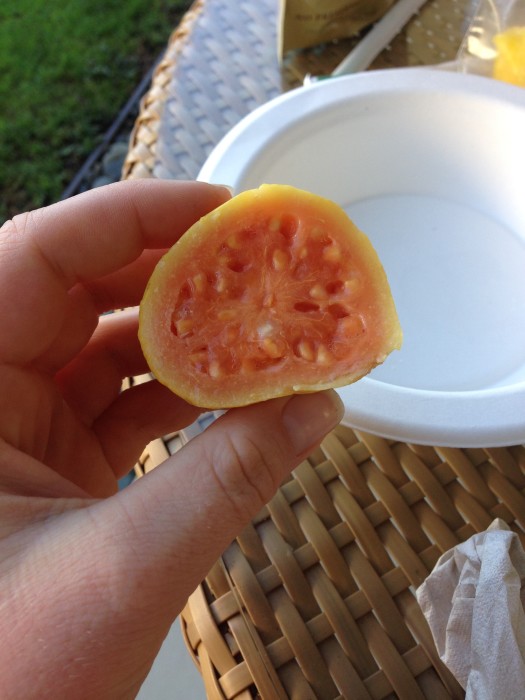 Lunch: Joy's Place, a little healthy cafe we passed a few times earlier on the trip and I wanted to check out! They had gluten free bread and rice wraps, so I had a turkey and avocado wrap on rice paper, which was fun! Plus coleslaw on the side.
I was excited to finally get some Hawaiian avocado. We had gotten one earlier in the week, but the hotel fridge froze it! Hawaiian avocado is big and a bit denser/more solid than California avocado.
(Throwback to my last trip to Hawaii 2 years ago!)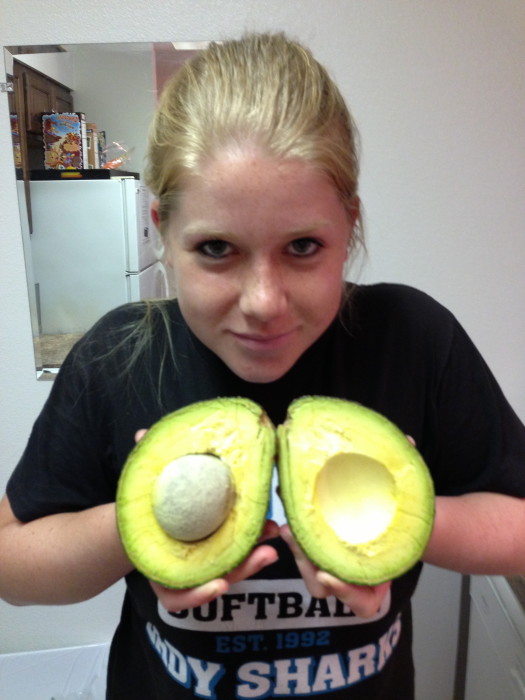 Dessert: Although we had already driven to Lahaina to visit the gluten free bakery (Maui Sugar Shop) on Friday, we decided it was necessary to make another stop. I had to go with the chocolate cupcake with lilikoi (passion fruit) icing again, but we also shared bites of a cream puff, lemon bar, and pineapple upside down cake.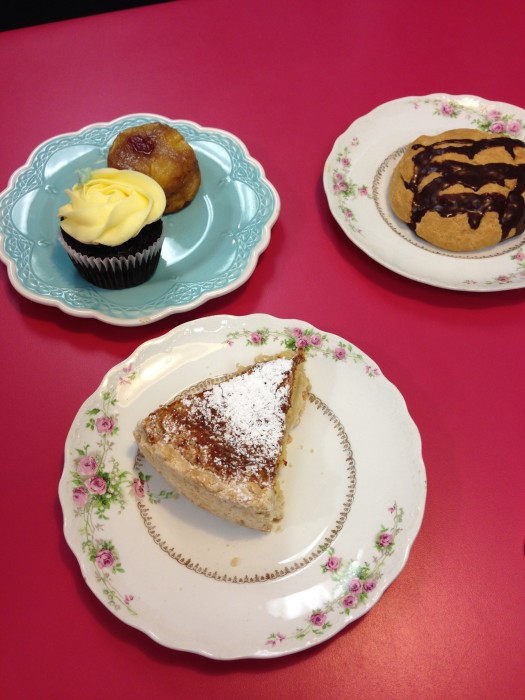 Dinner:
That afternoon, my stomach flared up so I went for a simple, light dinner that my body could tolerate. We went to Whole Foods and picked up some food to eat there. I had some gluten free crackers.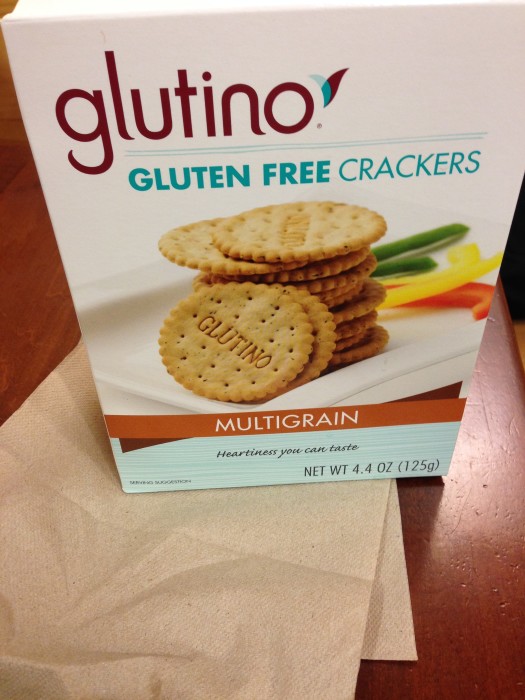 Plus some vegetable soup with quinoa, topped with nutritional yeast.
And a couple of bites from the hot bar-mashed potatoes and a carrots.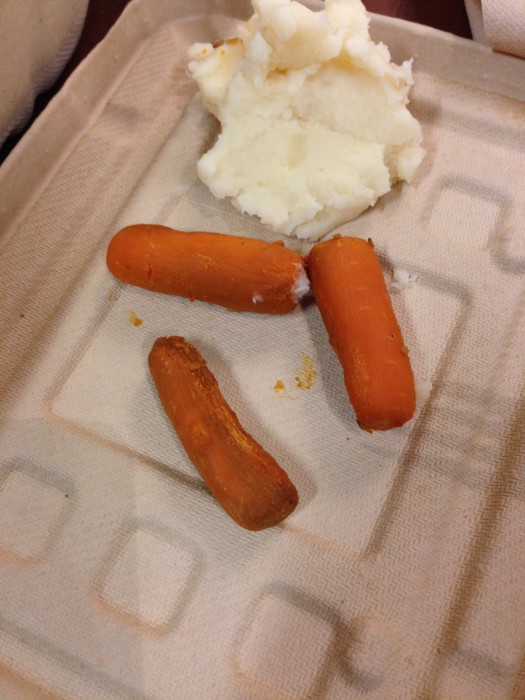 Back at the hotel, I was feeling better and had a splash of wine with my lilikoi goat cheese truffle.
As well as a piece of chocolate covered pineapple. The chocolate covered pineapple was excellent-I haven't gotten it here before, and it's the same type of chocolate as the chocolate covered macadamia nuts that I am now allergic to, which was exciting!
I was hoping to have a bit more of an interesting and fun day of food to share, but I really wasn't feeling well, but that's life and sometimes that happens!
I still have one more vacation post to come!
What is your favorite vacation food?