Hello! I'm blogging from Maui, Hawaii! Lots of delicious food and scenery to share today!
Also-shoulder update-it's feeling better each day but it's definitely not near where it needs to be. I can now raise my arm above my head, but I have problems rotating backwards. I'm hoping I'm healed enough for Crossfit on Monday!
The plane ride here was pretty painless. I woke up early and ran 3 miles before leaving for the airport at 7, and had plenty of plane snacks, including my banana bread. I used guava syrup as the sweetener-there wasn't much so I'm not sure it was noticeable but it felt festive!
When we stepped off the plane, this was the view: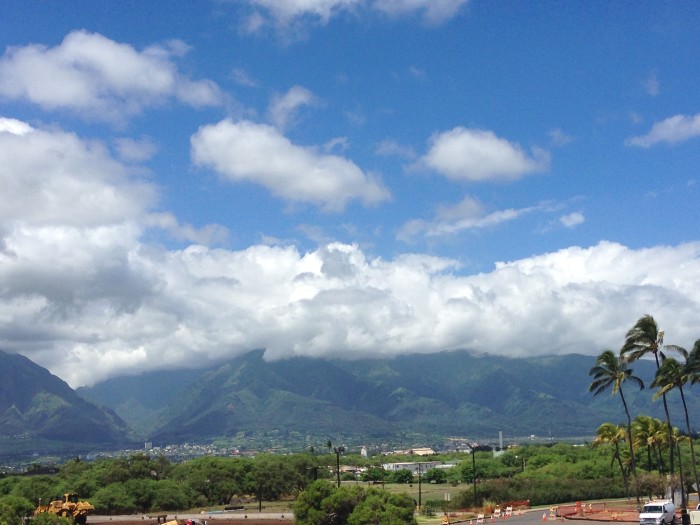 However, it was HOT. 90 degrees and 80% humidity. Yuck. Our first stop was the local mall that we have gone to every time for many years. There was a mini farmer's market going on on the ground floor and we picked up some tropical fruit and some avocado! Lunch was eaten at the food court-we went to a Korean place and I got BBQ chicken+sides.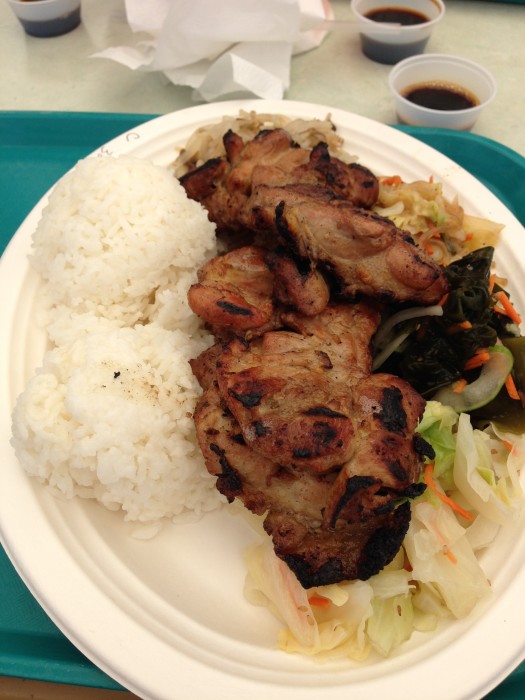 After exploring a bit, we were able to check into our hotel.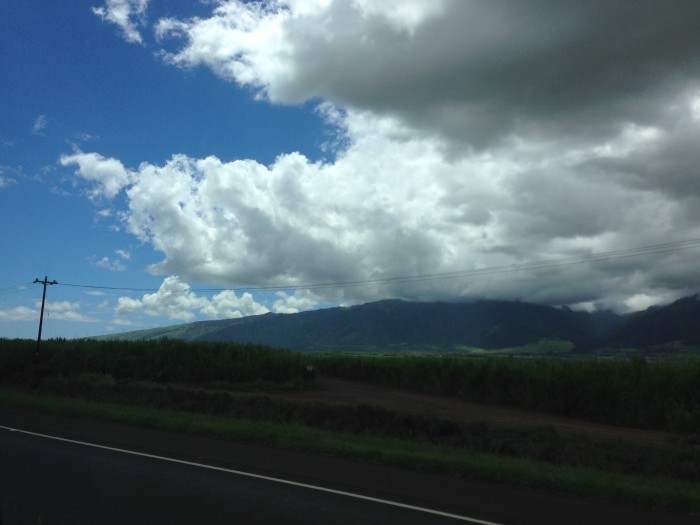 But then it was time for ice cream. I had banana salted caramel.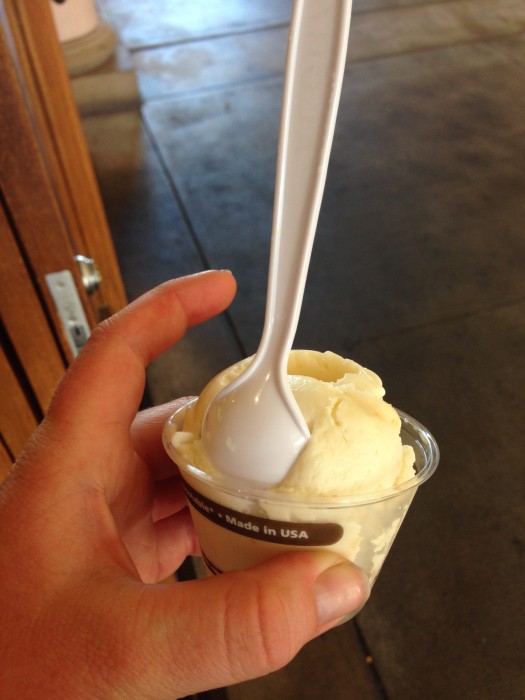 Followed by exploring the property. My dad is here for a conference so we're staying in a much nicer hotel than I've stayed in before!
Dinner was at the hotel restaurant. It was tapas style, so we ordered several dishes for the table-highlights for me were mahi mahi with mashed purple sweet potatoes and passion fruit, miso kale salad with dried figs, goat cheese balsamic beet salad, and gooey mozzarella tomato salad.
For dessert, we shared breadfruit lilikoi cake (breadfruit gives it a similar texture to cheesecake!) and a dish that was fruit with caramel sauce and chocolate that was then broiled and topped with ice cream.
The view over the infinity pool at dusk: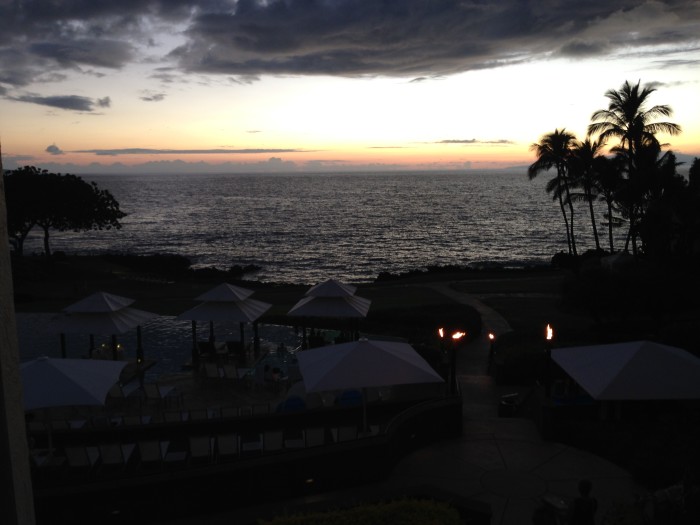 The next morning began with a slice of banana bread and a 5 mile treadmill run. Normally 4 is my treadmill limit but it was HOT so I just broke it up and did it. Post run, we ordered room service breakfast, and I got a beautiful fruit platter with maple yogurt. We also split gluten free pancakes, which were so, so good! I can't remember the last time I had real pancakes!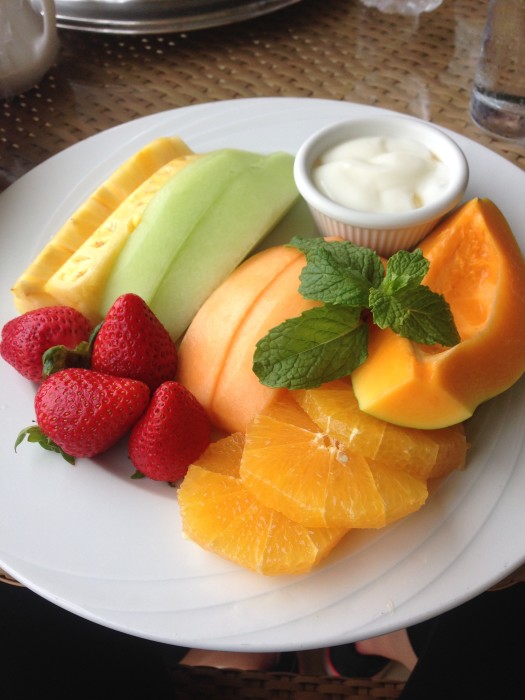 Then it was beach time!
On the way back to our room, we stopped by the hotel's water slides (!). When I was younger, we'd always pass the fancy hotels with water slides and wish we could go on them, so this was our chance!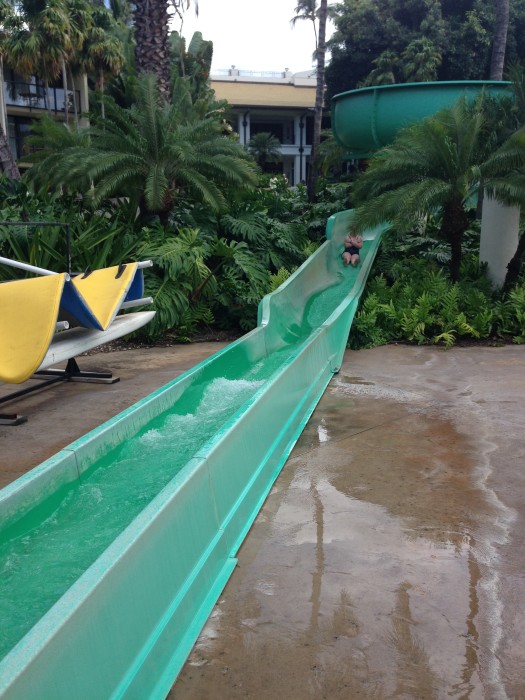 After cleaning up, we headed out to lunch at O'Lei. I had blackened mahi mahi with papaya salsa, served with rice and caesar salad.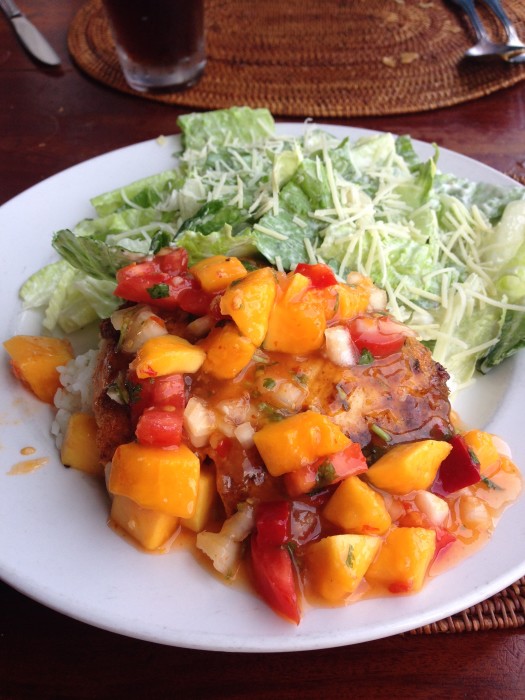 After lunch we headed to a nearby ice cream shop for some tropical ice cream. I had mango ice cream with mango sorbet swirls, and in the heat, this hit the spot perfectly!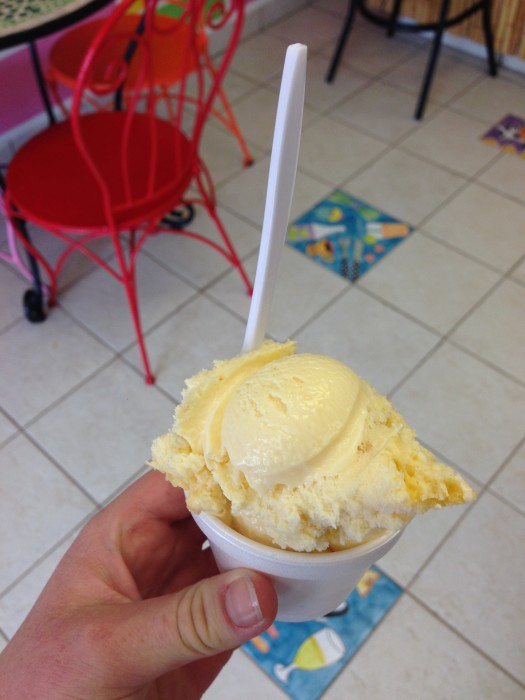 After a grocery stop and some time to cool off in the room, we headed to the luau hosted by our hotel!
(Do you like my tan line? The sad thing is it's not from wearing a t-shirt, it's from only sunscreening my shoulders this morning…cute)
When we arrived, we grabbed drinks (piña colada for me) and got a glance at the pig they were pulling out of the emu pit. To cook the pork, an entire pig is buried underground and cooked all day.
After a bit of a wait, it was time to eat! I was pleasantly surprised at what there was for me to eat given my dietary restrictions!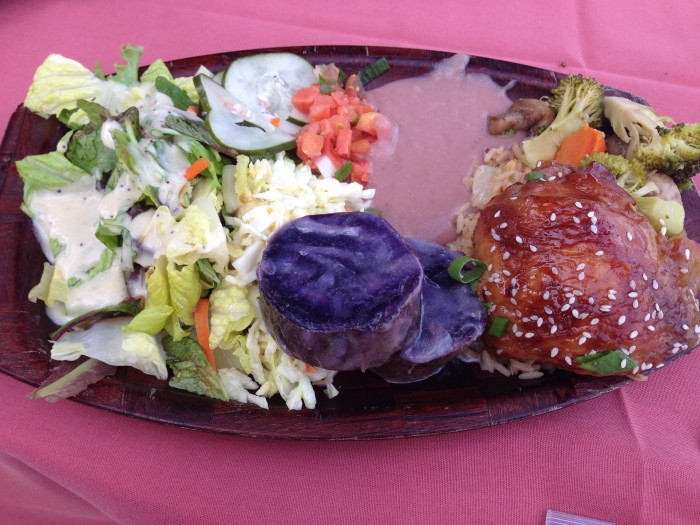 Salad, pineapple coleslaw, roasted purple potatoes, fried rice, teriyaki chicken, lomi lomi salmon, and poi. The lomi lomi salmon is the salsa looking thing. It's essentially pico with chunks of salmon (that look a lot like tomatoes!). Poi is a pudding like food that is made from taro. It has a bit of a sour flavor, and is often eaten with lomi lomi salmon. If you're less legit like I am, you eat it topped with sugar!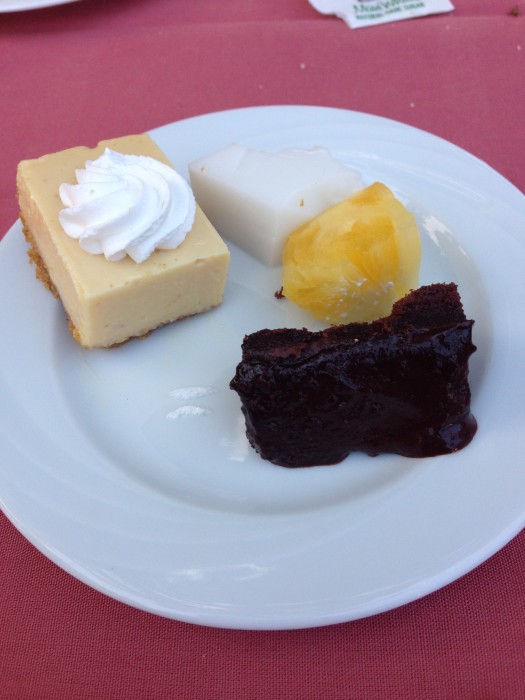 For dessert-key lime squares, chocolate cake, a pineapple chunk, and haupia. Haupia is sort of like creamy coconut jello.
Then-the show began!
The fire dancer was especially impressive! I cannot imagine sticking a flaming stick in my mouth.
After a fun start to our trip, we have lots of adventures ahead!