Happy Wednesday! I've now been to all my classes, and while I'm a bit overwhelmed, I'm really excited for all of them! This quarter I'm taking Sex and Gender in Physiology, Abnormal Psych, Cosmology, and Sleep and Dreams.
Now that I'm (hopefully) getting into a groove with my new eating habits, I thought I'd do another WIAW link up with Jenn and the gang.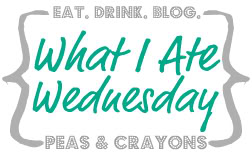 Before Crossfit, I had another piece of Cranberry orange bread. Love it.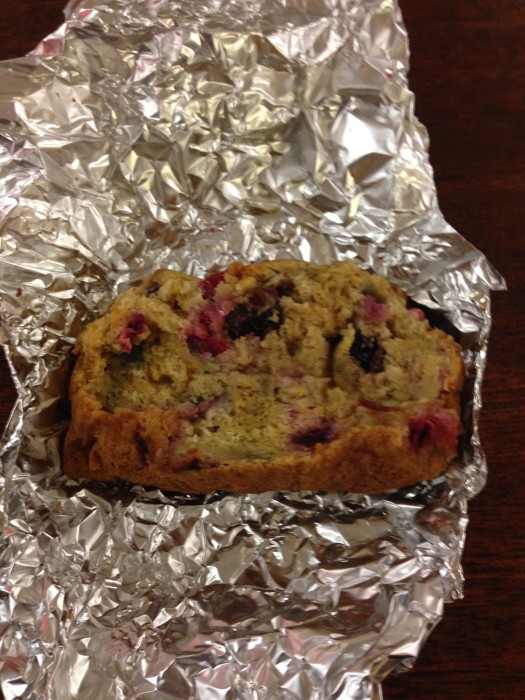 Crossfit was really tough. The workouts at this Crossfit are hard, I've determined! Haha. They tend to be longer. This one took me about 14 minutes.
3 sets
15 box jump w/step
10 no push up burpee
5 power clean and jerk
250m row
Rest 1
Post Crossfit, I had some fage 2% with homemade cranberry sauce and sun butter. Cranberry sauce is the easiest thing to make. I had no idea. I just threw leftover cranberries on the stove and eyeballed water and sugar. This is probably tarter than most which is fantastic!
My first class today was at noon, so I packed a lunch and ate early. Miltons GF everything crackers+leftover Tuscan Chicken and Vegetable stew.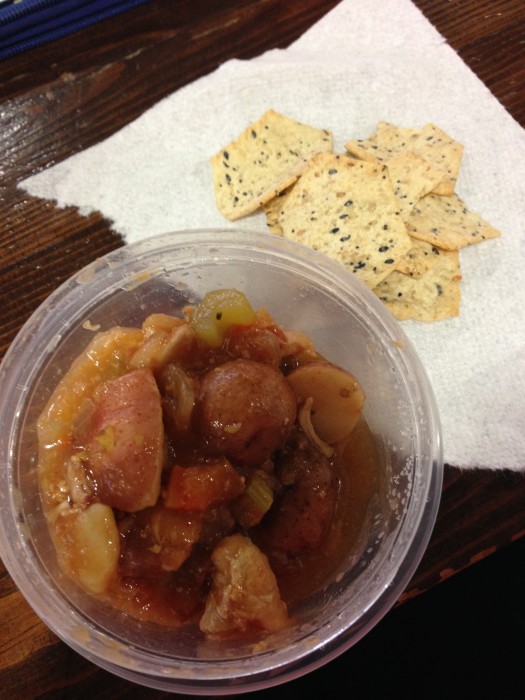 After a couple of classes, I came back and had my afternoon snack. I grabbed a couple of slices of turkey on the way in with a piece of avocado, and then had one of my Raaw Macaw bars.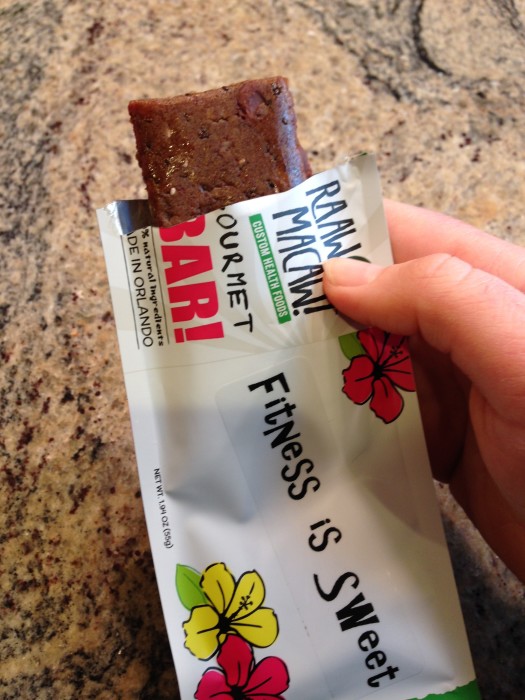 After doing some reading, I headed to the gym for a short spin workout. The classes I teach start up again next week and I have a ton of new music, so I wanted to get a feel for the choreography.
I was hungry when I got back so I had a few more crackers to take the edge off.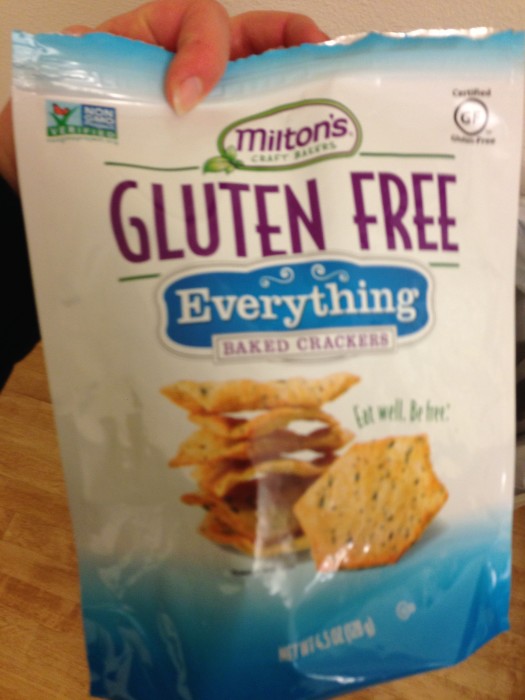 One thing about having to eat small meals is I have to be careful not to get ravenous because I have to really be in control when I eat my mini meals.
Dinner came shortly after—for some reason this looks like more food than it was, but I had some roasted sweet potato, roasted garlic kale (SO good), and a small salad with rosemary chicken and sesame dressing.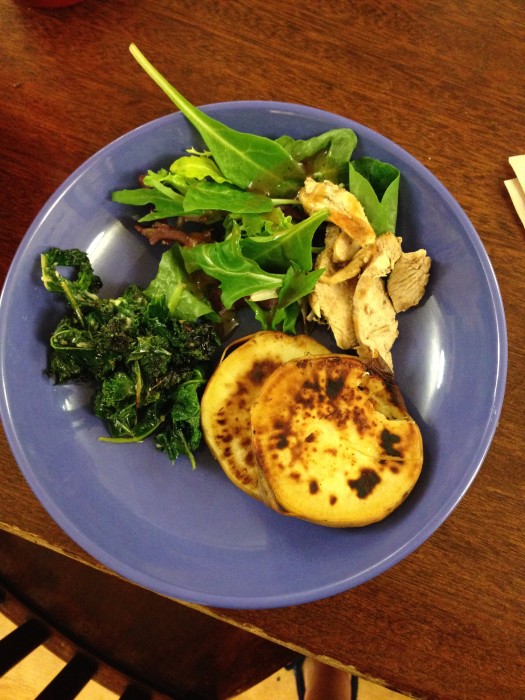 Dessert #1 was an Enjoy Life gingerbread cookie. These are so good—soft and spicy! I prepackaged a few desserts before coming back to school to help with portion control and because it makes me feel more organized.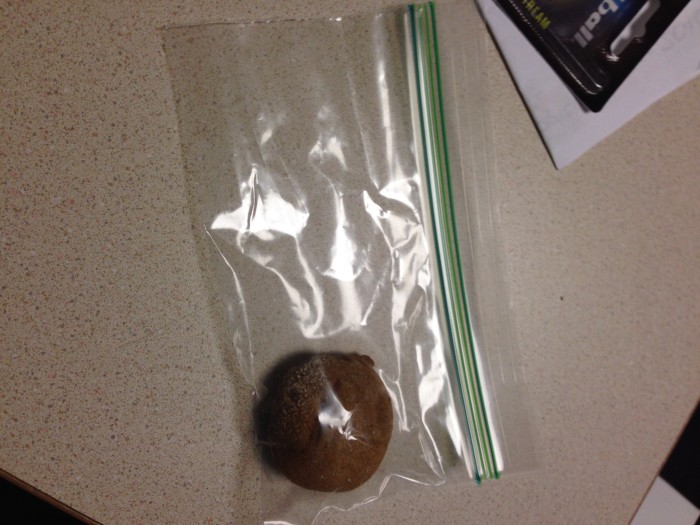 For the first time, I grabbed dinner #2 while getting dinner #1. This is mostly because I think I need more vegetables, and the vegetables are never present as leftovers from dinner.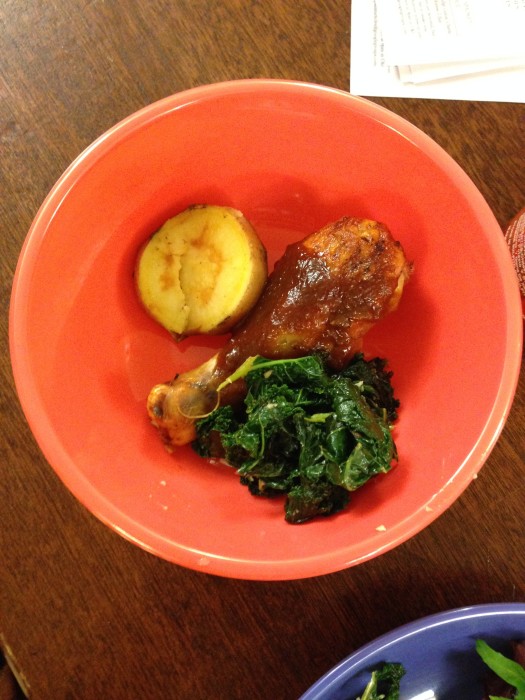 I only ate about 1/2 of the drumstick because I wasn't really feeling it. The disadvantage of getting food beforehand is that it's hard to be intuitive about what I need so I'll reconsider that in the future. For second dinner dessert, I had 3 GF chocolate covered pretzels.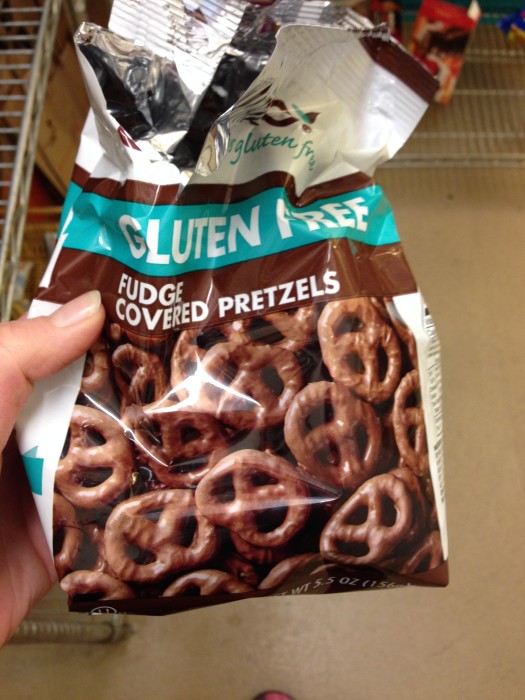 And that's a wrap!
What's your favorite kind of quick bread?
Quickbreads are one of my favorite things so I'd love an idea as to what to make next 🙂