I know the 4th of July was a while ago at this point, but we're just going to roll with it. My parents were here for the 4th, and we had a really fun couple of days!
Of course, as soon as they arrived and when I got off work, we headed to Tailgate!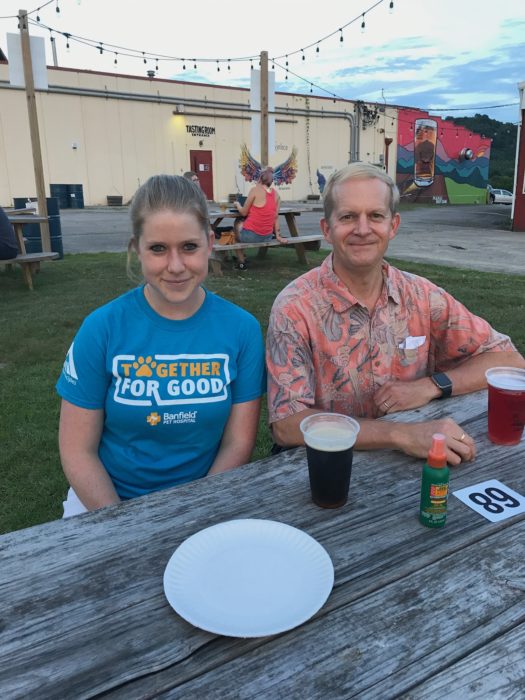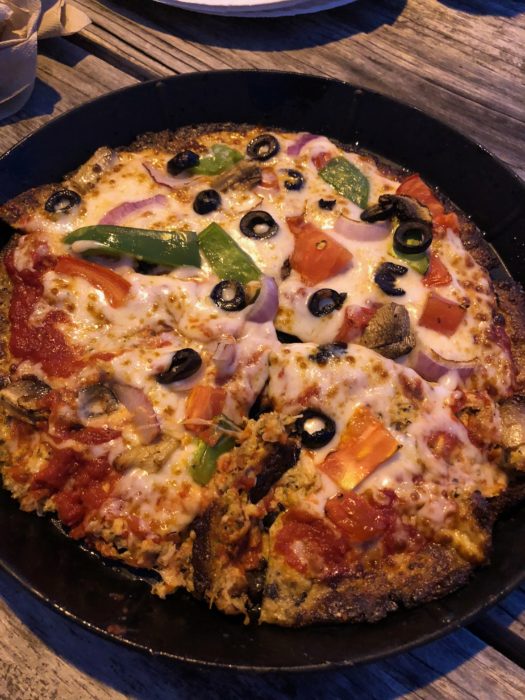 This time, we tried their cauliflower crust pizza! It was good, but honestly a little too cheesy for me; I prefer their regular GF crust!
We lucked out with the weather for Tuesday. It was on the cooler side (low 90s), so we did all the outdoor Nashville things.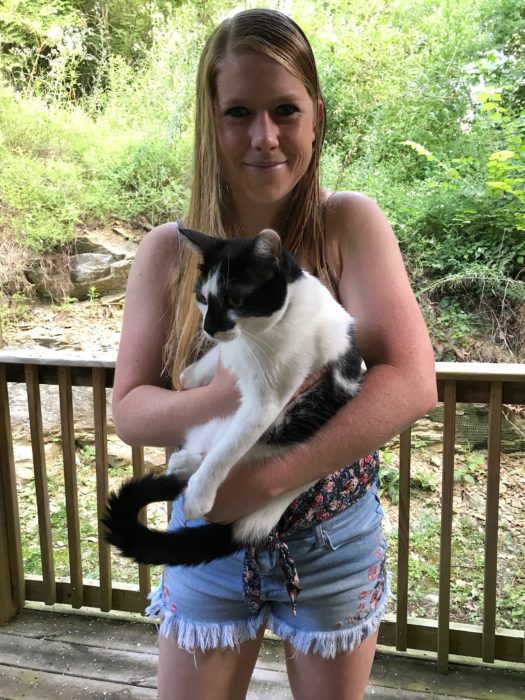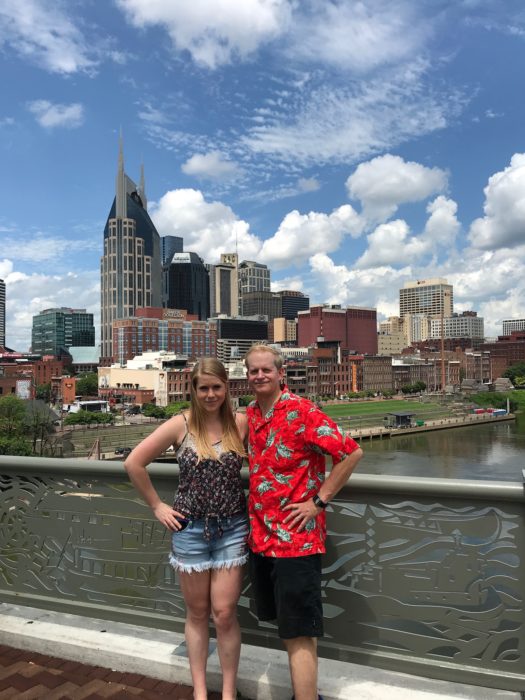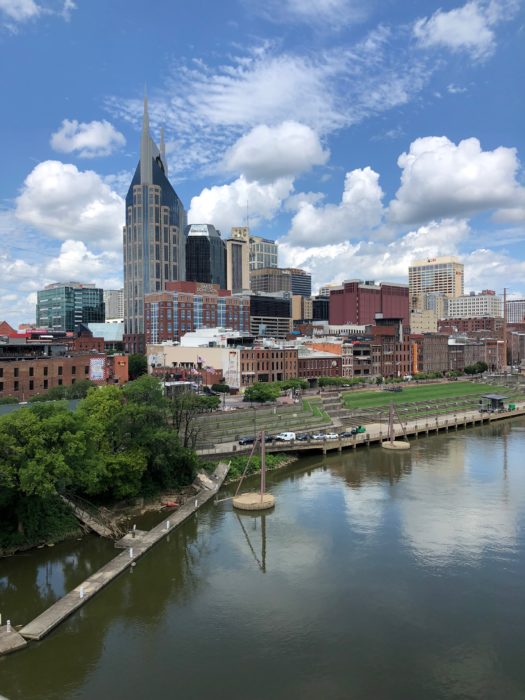 We went downtown and walked the pedestrian bridge, visited Goo Goo candy, then drove by the parthenon.
Before too much sweating, we broke for lunch at Edley's BBQ, my favorite of the BBQ I've tried thus far. I got a salad with smoked turkey on top. It also had smoked gouda, and it was delicious! A great way to get my BBQ fix while getting some greens in.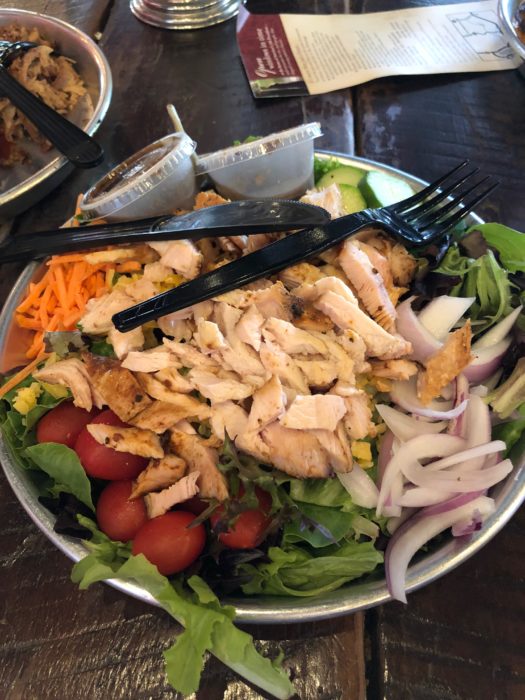 While in 12 South, we took the iconic picture and visited Jeni's ice cream. I'm obsessed with the gooey butter cake flavor.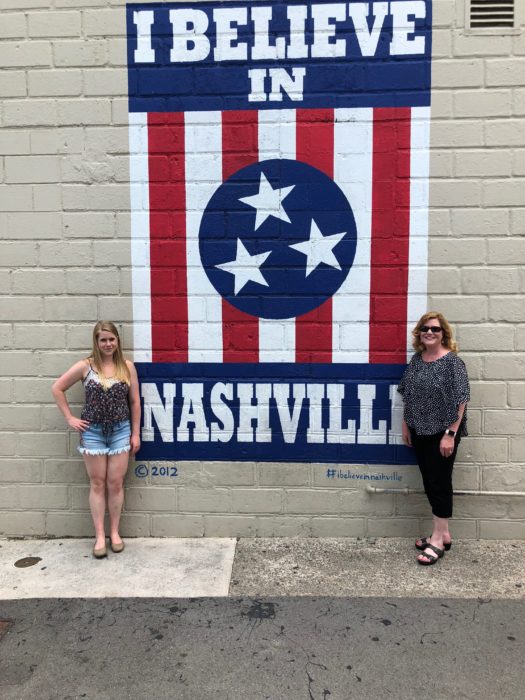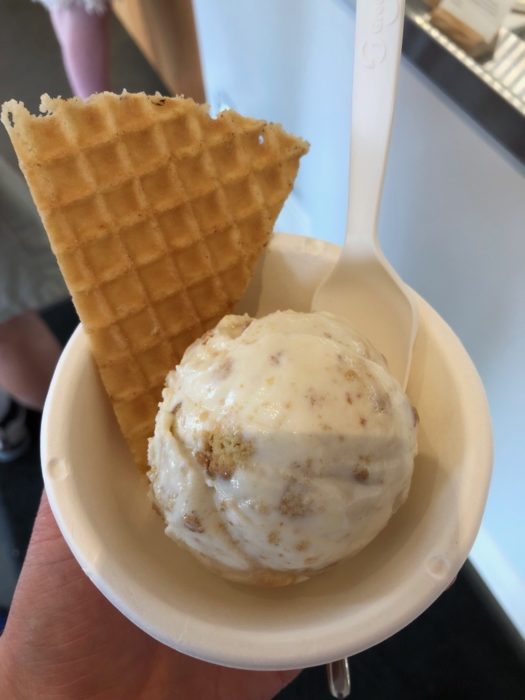 Next, we headed to the Belle Meade Plantation for a historical tour of the mansion and wine tasting.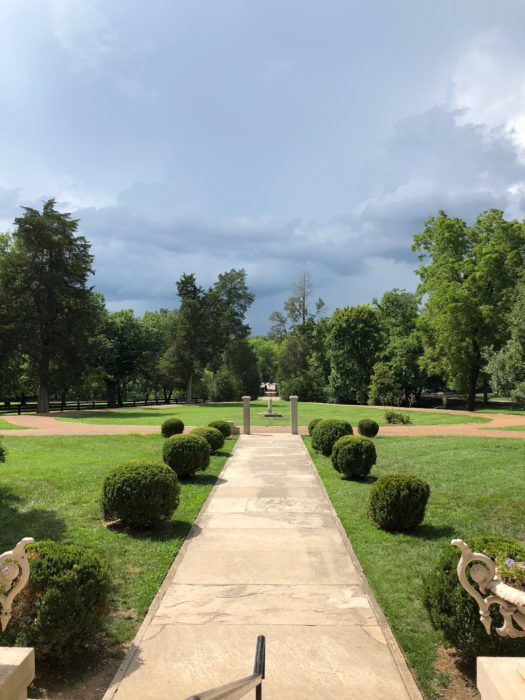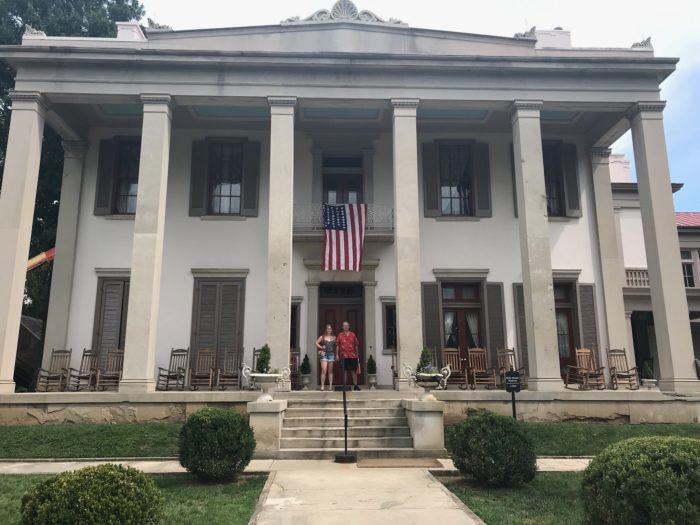 I really enjoyed learning the history of the family that lived their. They had a huge horse business (it wasn't actually a plantation) and basically owned the entire area. I love seeing a taste of what life was life in a different time and place.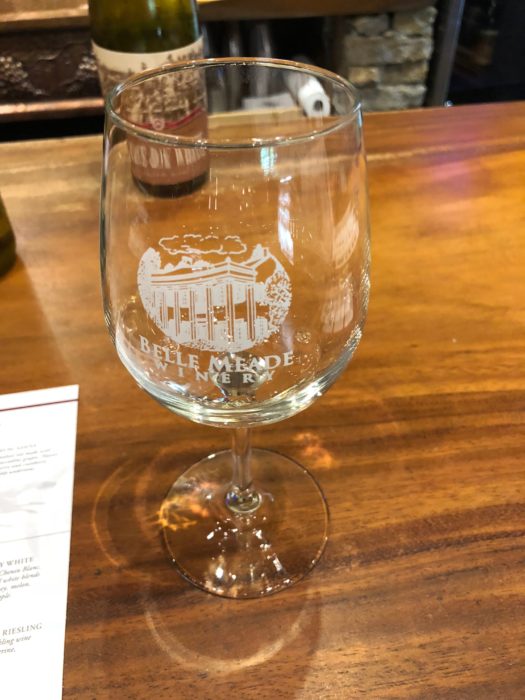 We all enjoyed the wine tasting as well. I was able to try all whites. Tennessee wine is a lot different than CA wine. Very similar to Missouri wine. Fruitier, but refreshing.
After the tour, we spent a little time at home with the kitties before driving down south. This happened.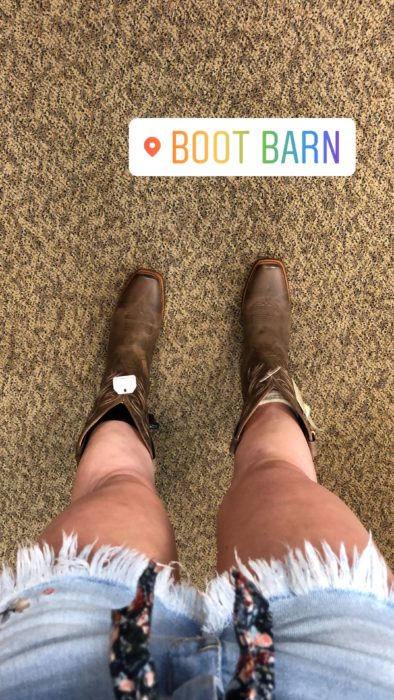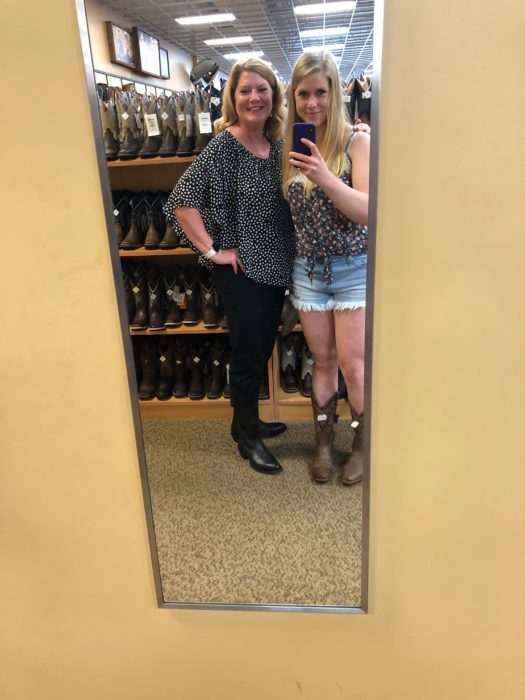 Yes, my mom and I both went home with our first pair of cowboy boots! Apparently this is what a month in Nashville does to me.
We went down to Franklin (30 minutes south of Nashville) for dinner. This was the meal I was most excited for. We visited the Honey Tupelo Cafe in Knoxville when I lived there, and I remember it being SUPER good (Southern Food). I also remember the amazing looking table biscuits. I was super strictly GF at that point and couldn't try them, so now that I'm healthier, I was especially looking forward to those. They did not disappoint.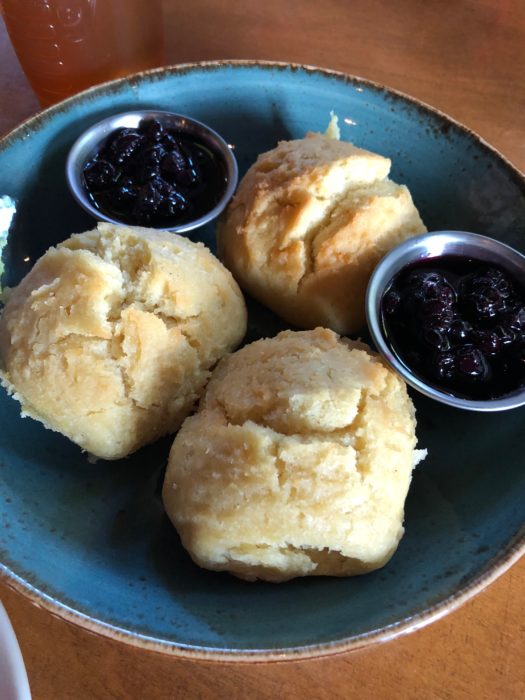 We also got some smokey veggies to share (including okra).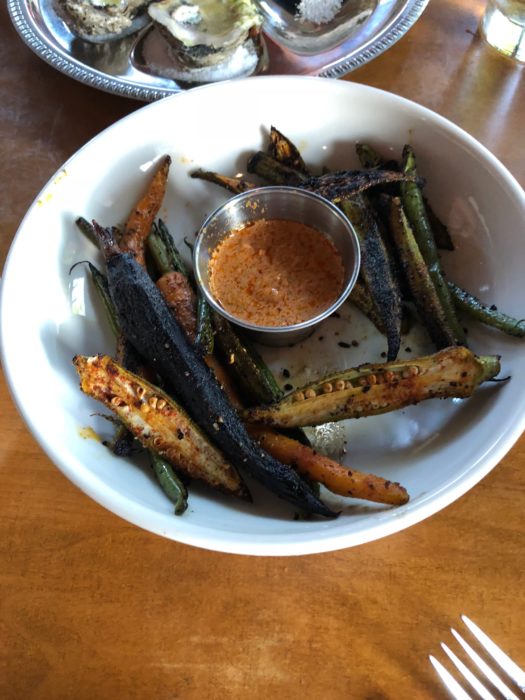 For my meal, I got a salad with goat cheese, blueberries, grilled chicken, and sweet potato puree.
After dinner, we planned on going to see some fireworks at Tailgate, but we severely underestimated how big of a deal it was, and when we saw the line of cars attempting to park blocks away, we gave up!
On 4th of July, I slept in and then took a spin class at KrankFit. It was America themed, and a fun way to start the holiday! My parents and I met up for an early lunch at Frothy Monkey. I got a salad with grilled salmon and goat cheese.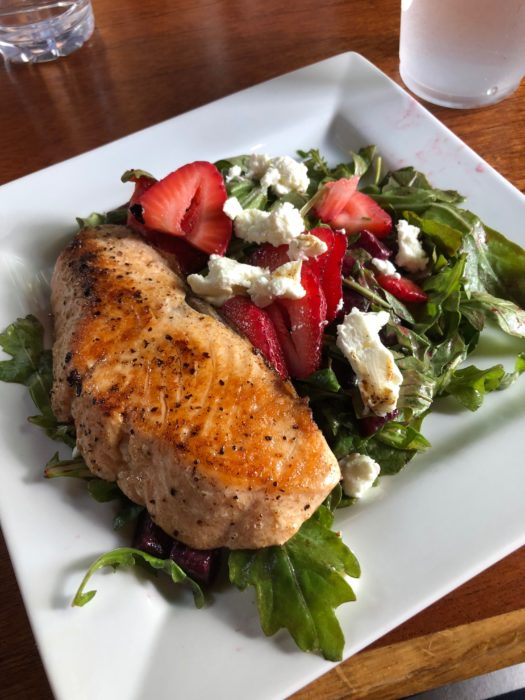 Then, we walked across the street to Five Daughters Bakery so my mom could try the 100 layer donut. We split a maple donut.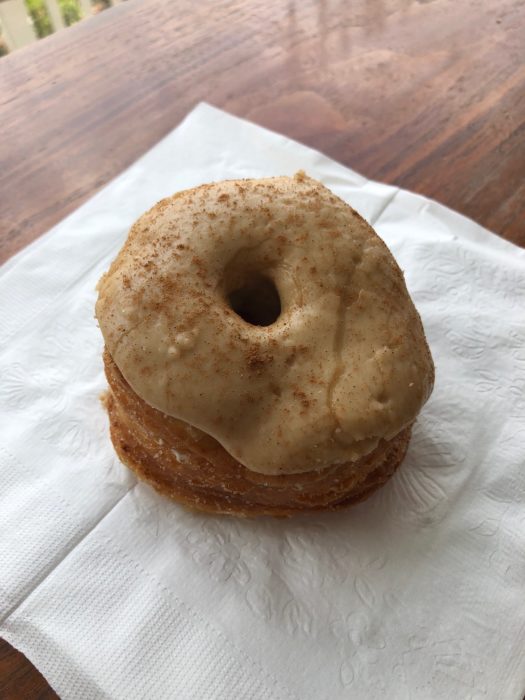 As temperatures were climbing into the mid-90s, we decided to cool off and see a movie that afternoon, which was definitely a good choice!
Before heading out for the night, I had to put Jackson's festive bandana on and take some pictures. He's the cutest.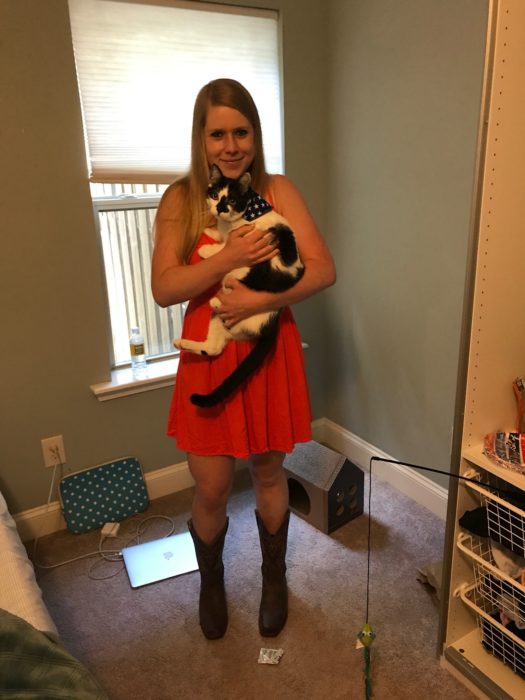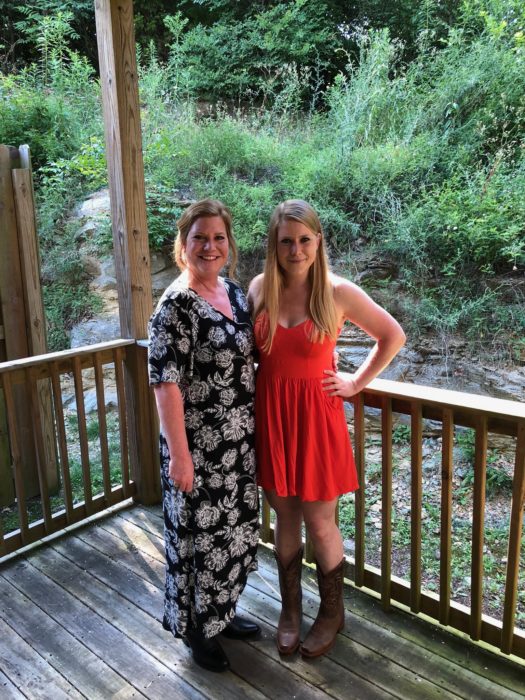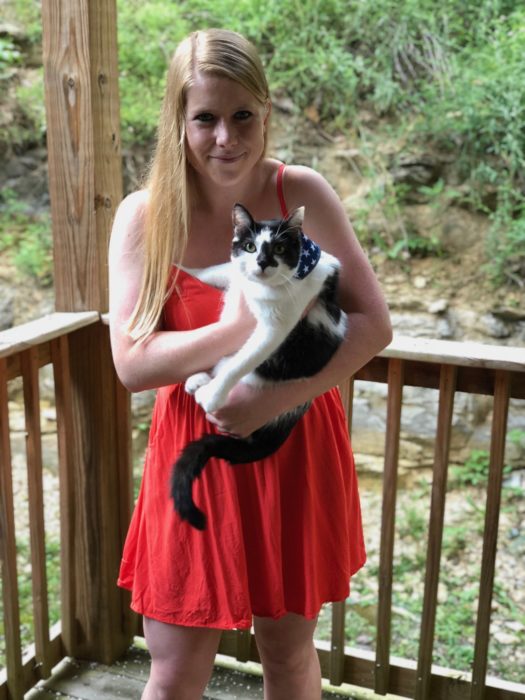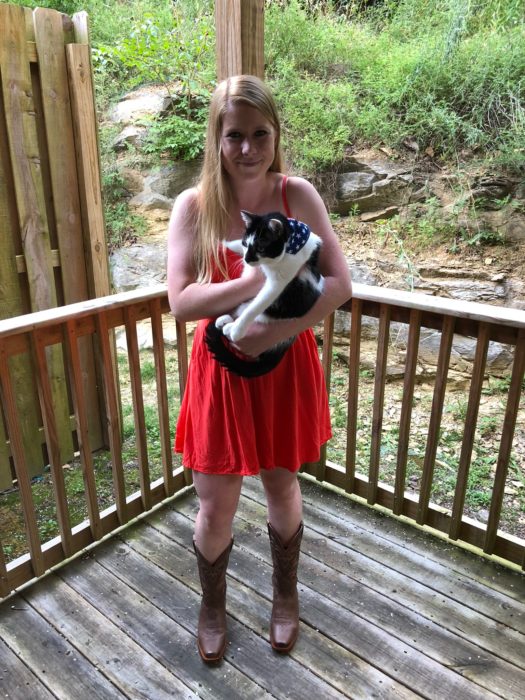 For my mom's birthday, I promised her a brewery tour in Nashville. I didn't account for how many breweries would be closed, or would close early, for 4th of July! We had to change our plans a little bit, but Nashville (especially the Gulch) has no shortage of breweries to choose from. I think our favorite of the day was one that wasn't even on our radar before!
First up: Southern Grist. These beers were super interesting. They had a lot of interesting fruity beers.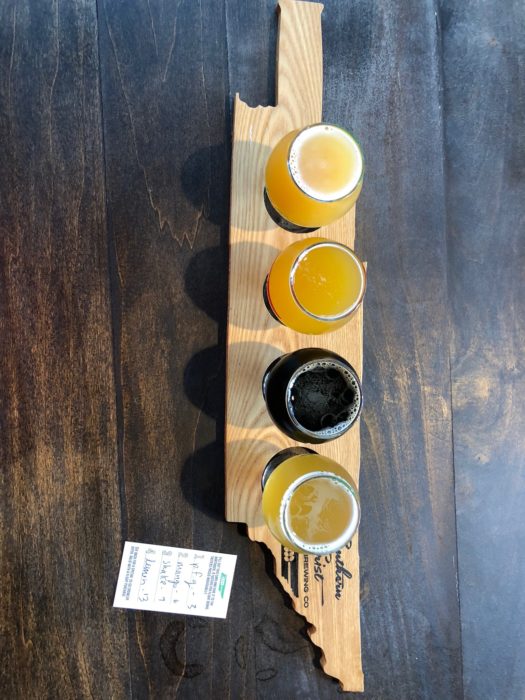 We then stopped for dinner at ML Rose, a burger joint. My mom and I split a chicken burger with cheese that tasted remarkably like an actual cheeseburger (in a good way!). Then, it was back onto the tour! We raced over to Yazoo (one of the main Nashville breweries) to split a beer before they closed for the night. We got the Dos Perros, and it was one of my favorites of the evening!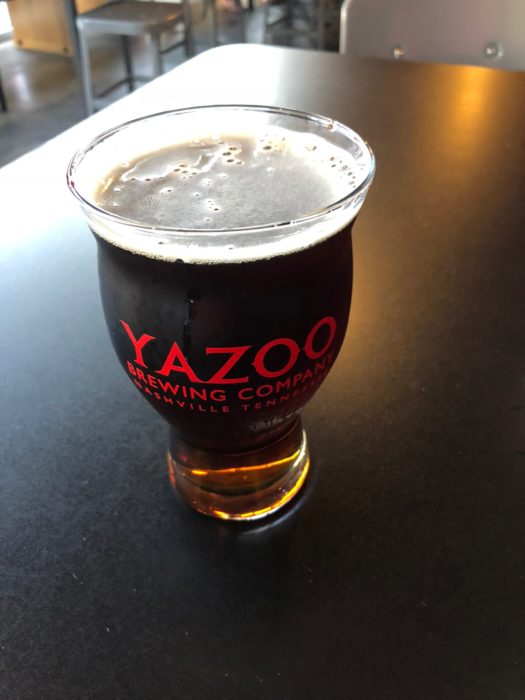 After Yazoo, we drove half a mile away to New Heights, a brewery we found just based on proximity (although it turns out I had tried one of their beers before). My mom and I got a flight with all kinds of interesting things, including an Aztec chocolate, a non-dark coffee beer, and a raspberry s'wheat tea.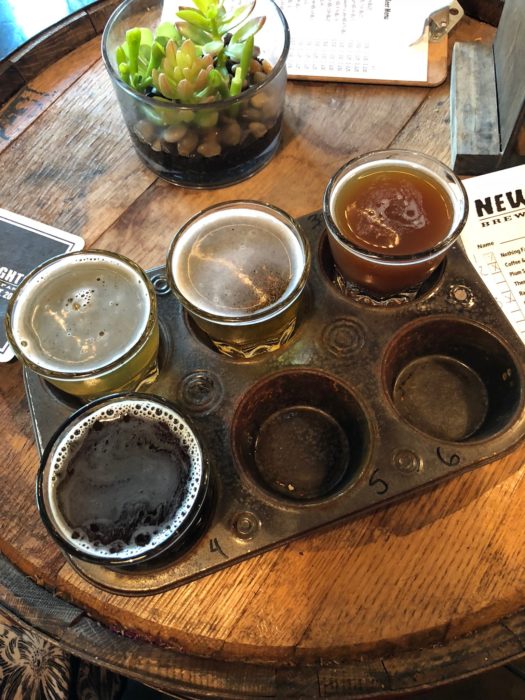 We ended up getting a glass of the Swheat Tea to share.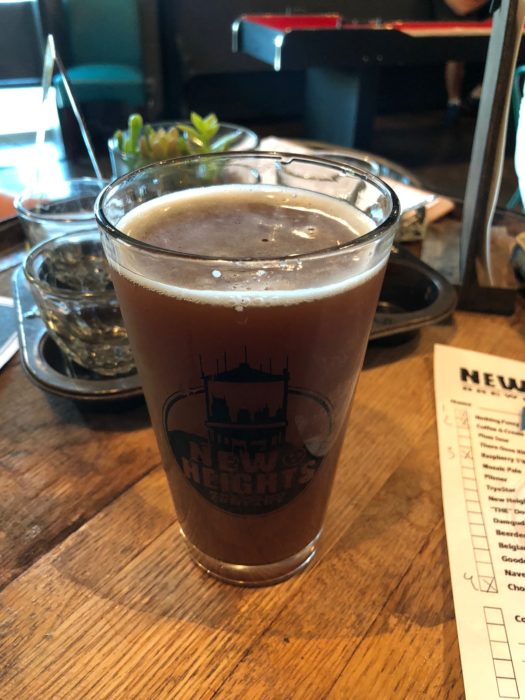 Our last brewery was Tennessee Brew Works, which I had actually been to with my sister.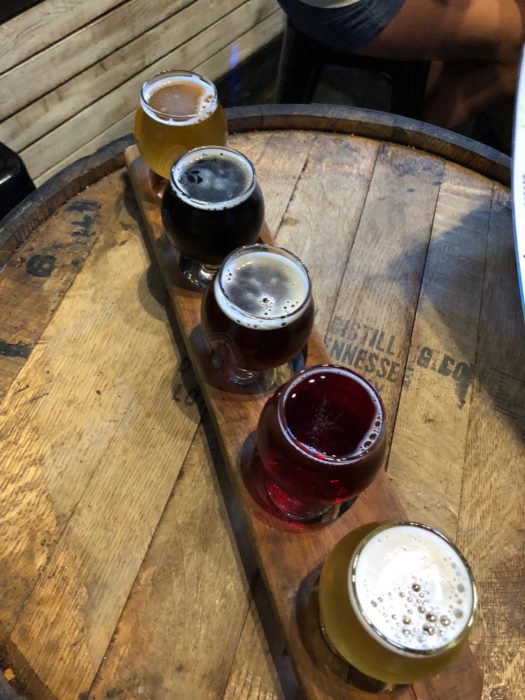 Finally, it was time to head downtown!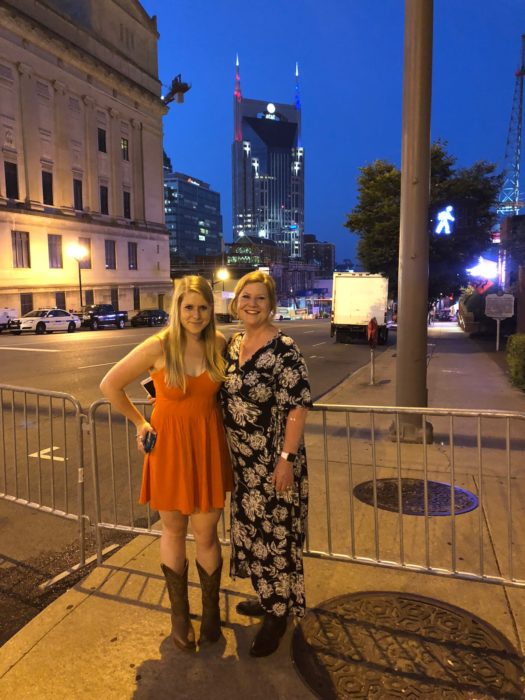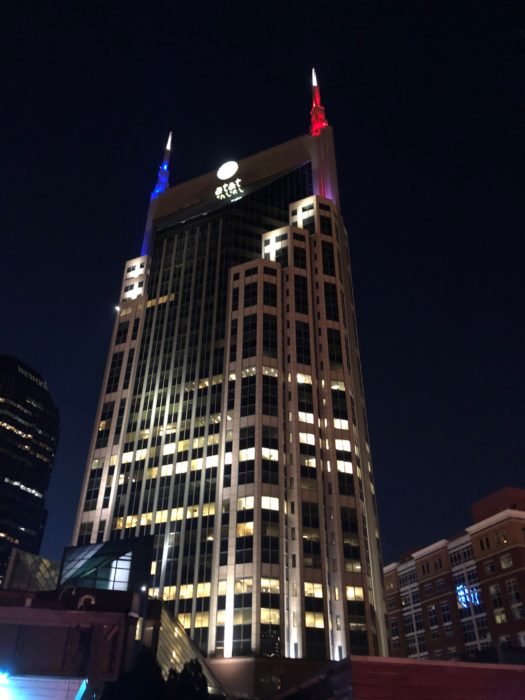 It was definitely crowded for 4th of July, and all of Broadway was closed off for a giant (free) concert. All of the rooftops were packed! I took my parents to some of my favorite spots. We were at a bar and suddenly everyone left, so naturally we followed them out to see why. The fireworks started! The fireworks show was awesome. It was set to music, it was so close, and it went on forever! At least 45 minutes! We were all very impressed!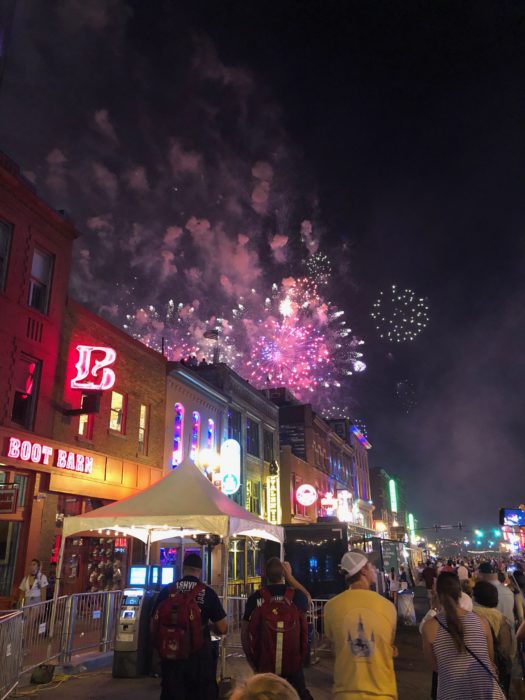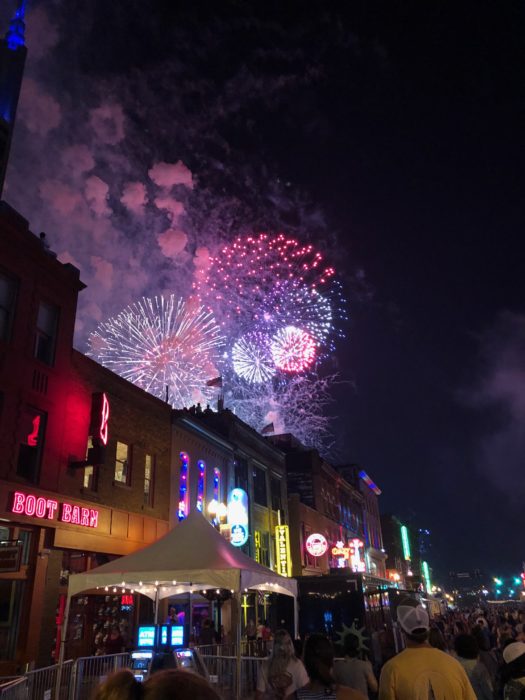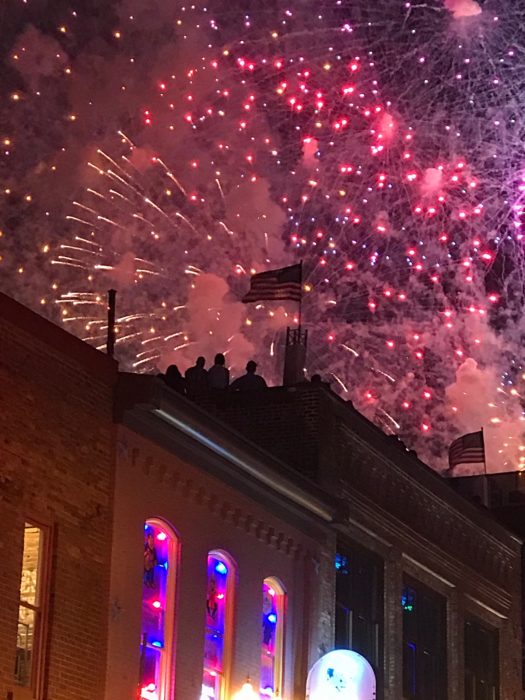 We spent the rest of the night enjoying all that Nashville has to offer!
They left the following evening, so we spent the day not doing anything too crazy. We went to a coffeeshop for lavender vanilla lattes and a GF pineapple carrot muffin for me.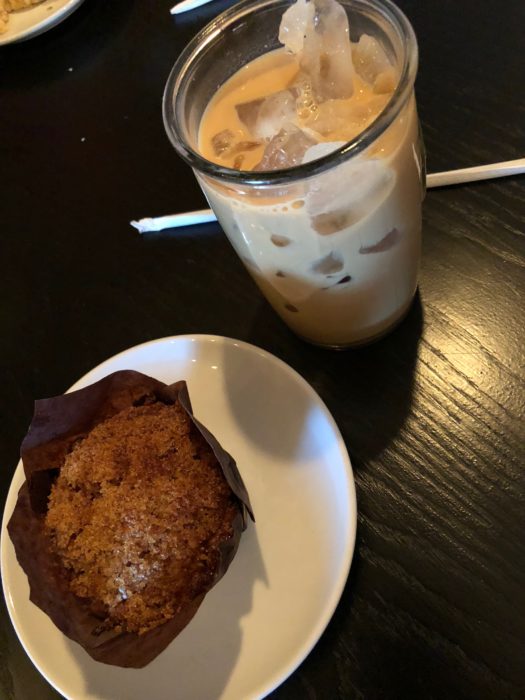 And then spent some time with kitties.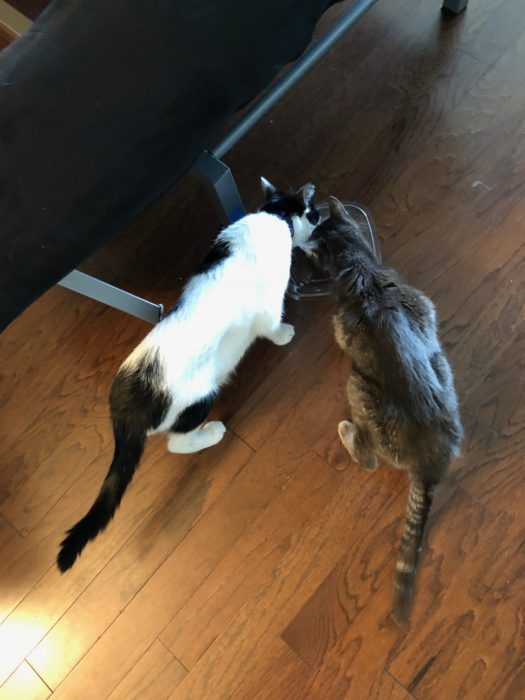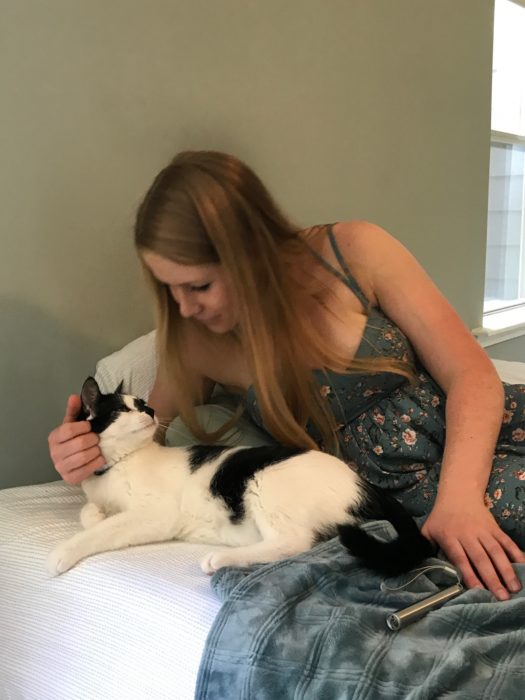 Finally, we went to an early dinner at Hattie B's, Since it was still early and we weren't super hungry, I ended up with lots of delicious leftovers!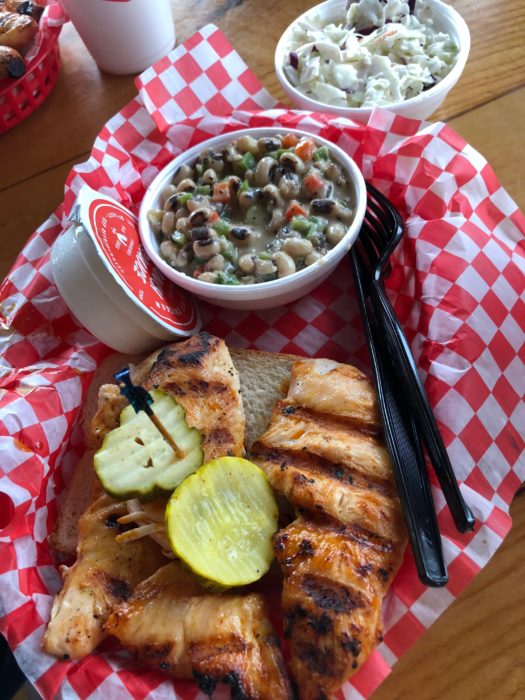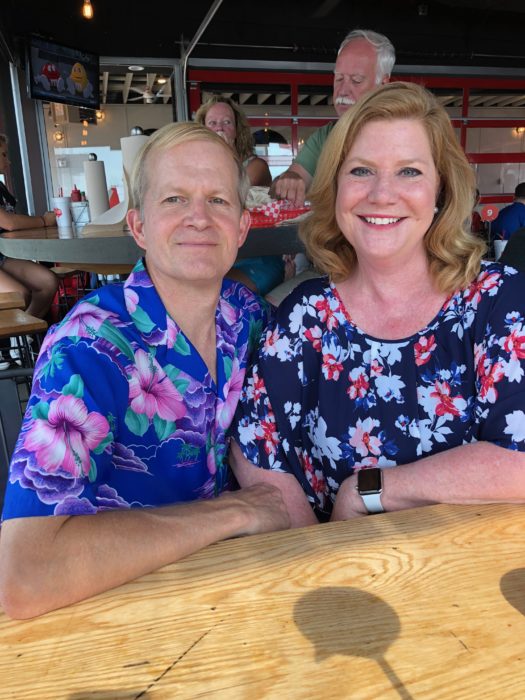 It was so nice having them here to see my new city!