I've really tried to do a day in the life for every quarterish while doing this blog, so I wanted to keep that going with my schedule and life here in Nashville! Here's a semi-typical workday.
5:15am: Alarm goes off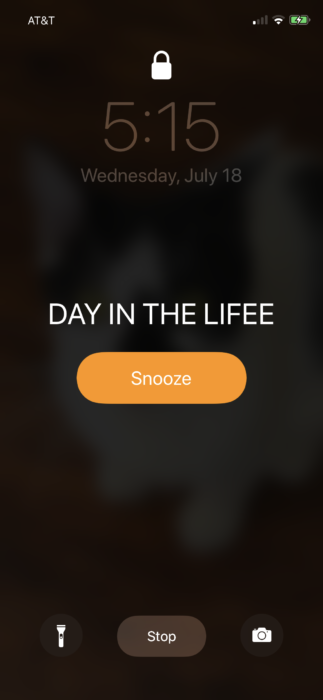 I take my vitamins and snuggle with Jackson.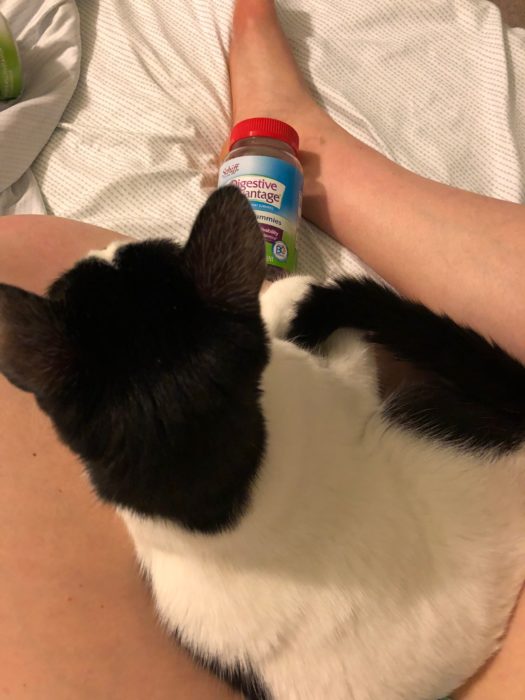 Throw on clothes and then do a 15ish minute workout in my bedroom. I had screen shotted it a year ago when it was programmed for crossfit, and then it came up on my time hop last week so I gave it a go! I subbed push ups for kettlebell swings. It was nice to get a little sweat on!
5:45: Clean up and go make breakfast. Today I have a flapjack muffin and watermelon.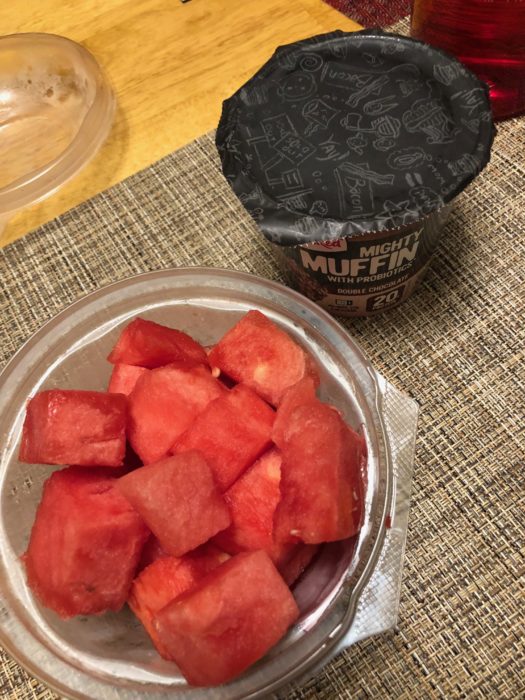 6:05: Give my roommate's kitty his pill and feed everyone. Then, I get ready to go. I am actually running a little bit early, so I snuggle Jackson a little bit before I go.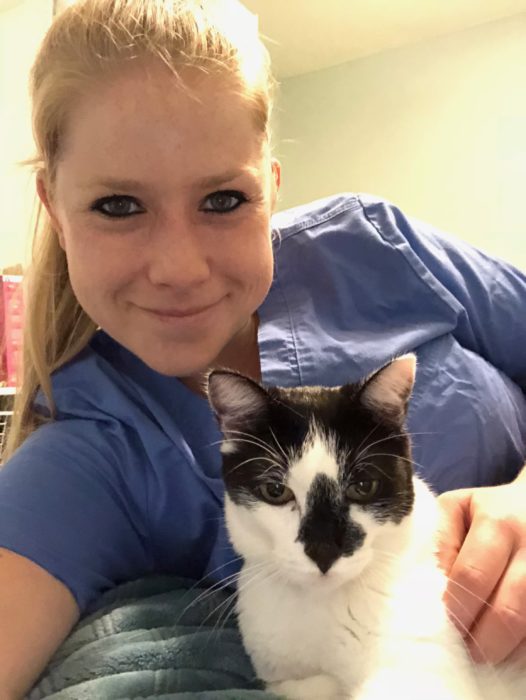 6:40: Leave for work.
7:00 Start work. This morning I'm assisting with surgeries, which mainly consists of prepping patients and anesthesia monitoring for dental procedures. Today we ended up spending a really long time with a patient due to a difficult dental extraction so lunch doesn't come until 1:30. This is super unusual. Usually lunch is at 12 on the dot. We are sustained by cupcakes—mini bundt cakes from Nothing Bundt Cakes.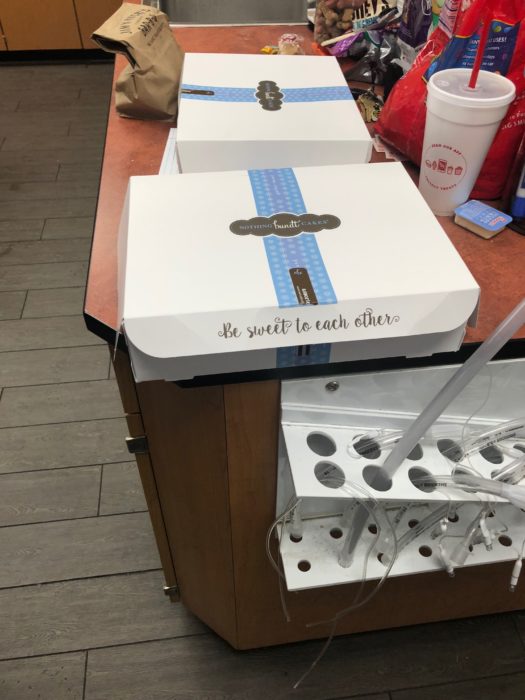 In terms of gluten…it variably affects me right now. I didn't have much issue with brain fog with this, but I did have a mini corn muffin after lunch and that hit me fast and hard with the intense tiredness. So I don't really get it. I definitely didn't feel my best from all the sweets today though.
1:30: Eat my packed lunch.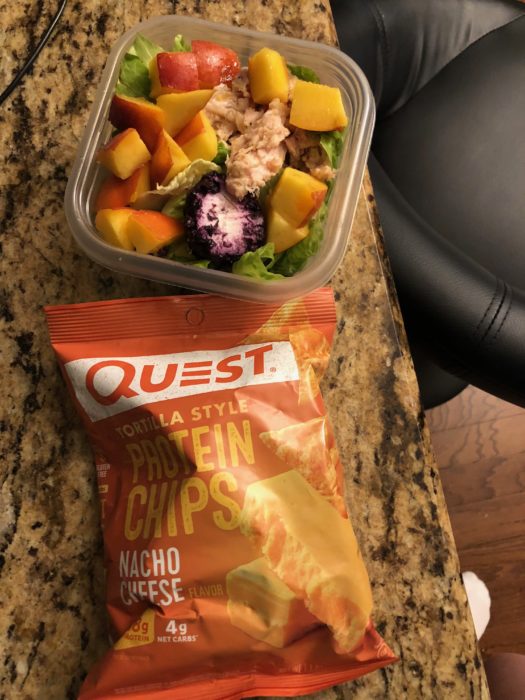 Salad with chicken, nectarine, blueberry goat cheese, and balsamic vinaigrette. Same lunch every day, with some form of GF cracker-y thing on the side. I usually eat lunch outside with a book (unless it's 100 degrees. Only 90 today).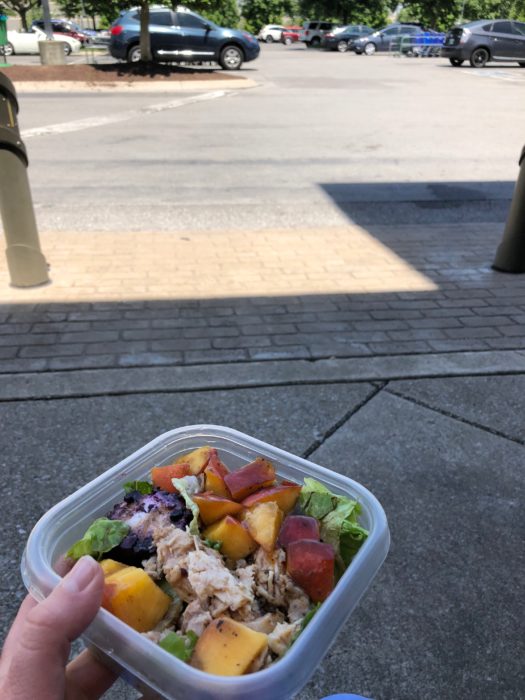 The snacks I bring for the afternoon are grapes (which I eat right after lunch) and a Luna bar.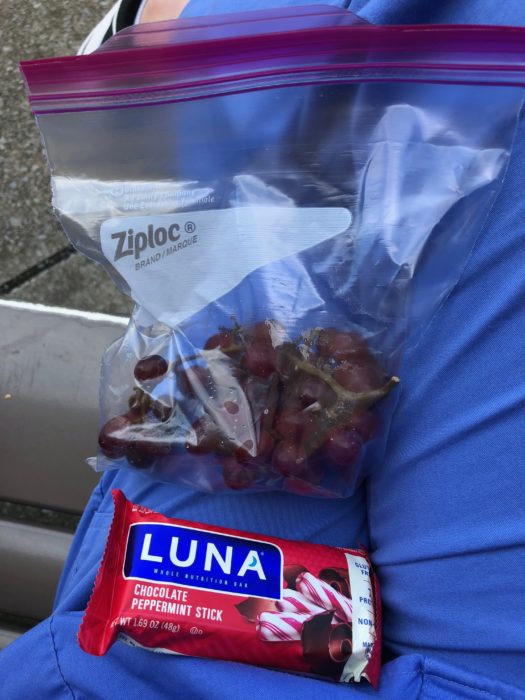 2:30: Back to work! I finish some surgery stuff and run various labs, as well as clean. Later on I shadow some, and then do closing duties. I have my Luna bar around 4.
7:10: Off work! I come straight home.
7:20: Greeted at home by my baby!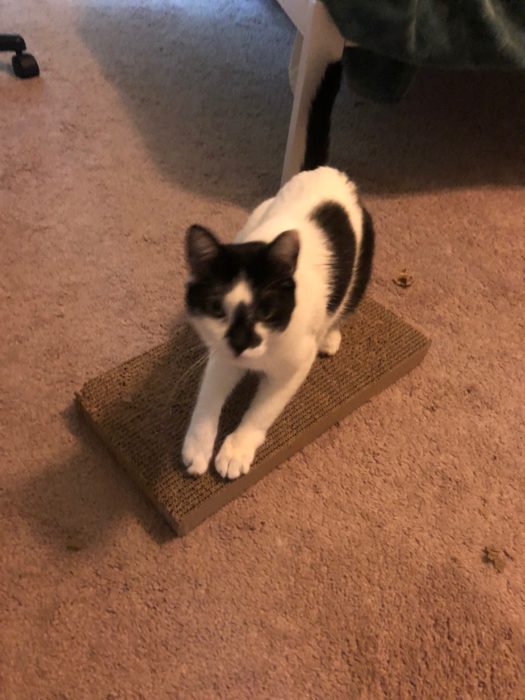 I start to make my dinner while munching on some crackers.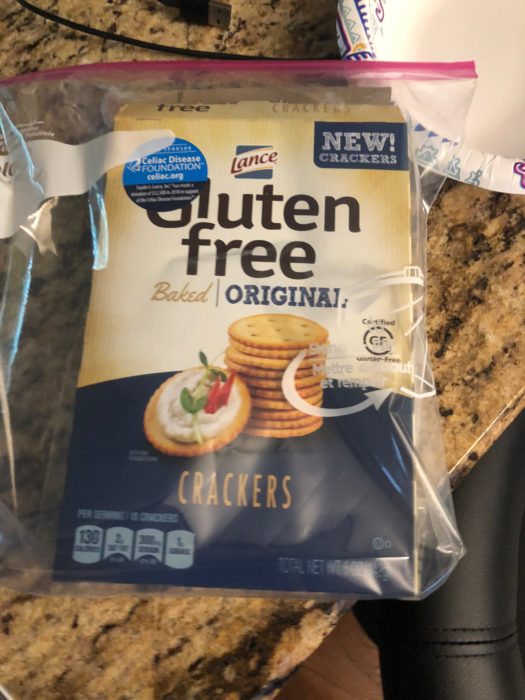 7:40: Dinner came together super fast because my squash was already cooked. I heated up spaghetti squash with parmesan and garlic, and topped it with marinara sauce and mozzarella. Yum!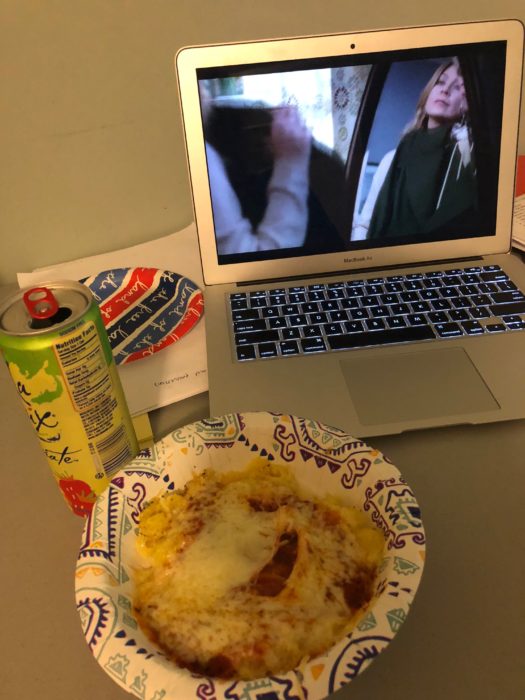 I'm currently watching season 14 of Grey's Anatomy.
Dessert is a chocolate covered greek yogurt bar and a piece of chocolate.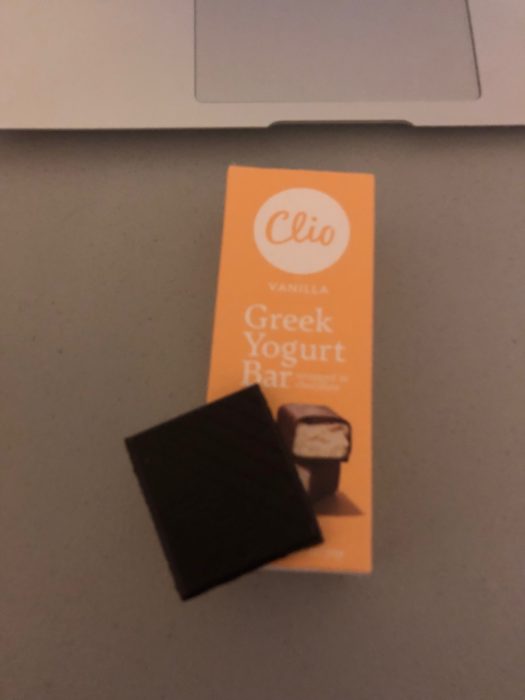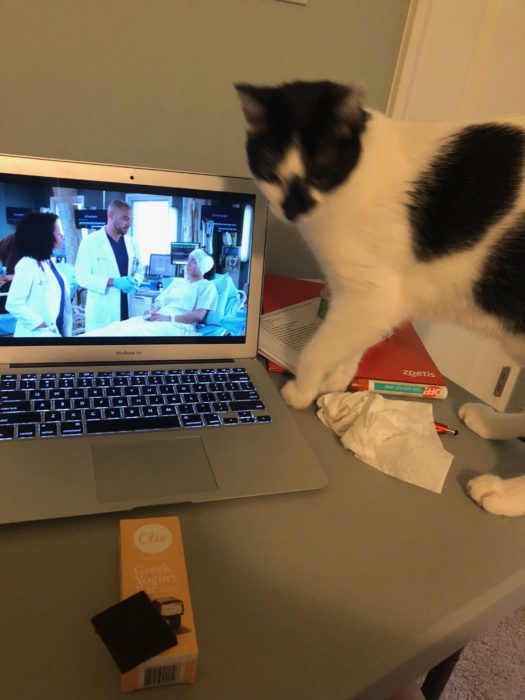 8:30: I still want a little something so I go with a bar.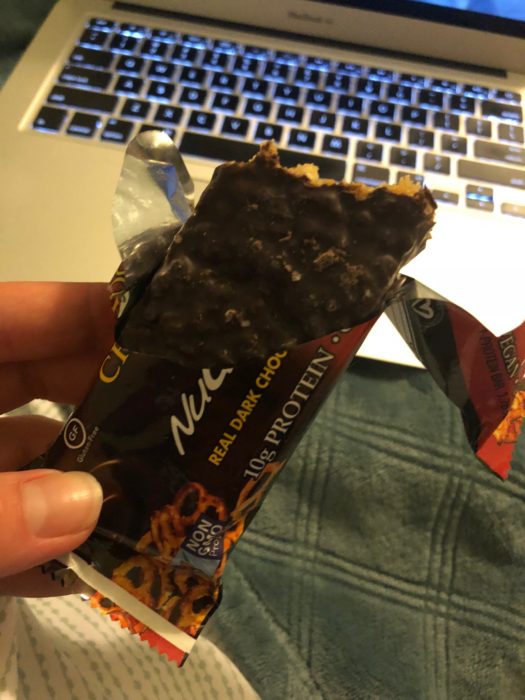 8:40-9:00: Work on this blog post. After this I'll probably read and get ready for bed. I'm usually going to sleep around 10. Honestly, this is not my greatest day of food, but for 11 hour workdays it is what it is. Plus I only have a couple of weeks left here, so I'll enjoy what comes!
Back at it again tomorrow!