I don't know if anyone else has noticed this, but I'm about to start vet school, and have definitely not kept up my Quick and Easy series. I have a big list of things I wanted to make posts of, so for the simpler ideas (i.e. "stir fry") I am just going to post pictures onto my Quick and Easy page.
But today's post is a recipe I've been holding onto for a while, with every intention of posting.
I love my salads, and I LOVE peach and goat cheese salads, but I was having them nearly daily. I really wanted something savory, something different, but still quick, easy, and healthy. The recipe was majorly inspired by my favorite grilled romaine salad with corn and avocado, but this is a far lazier version with some twists.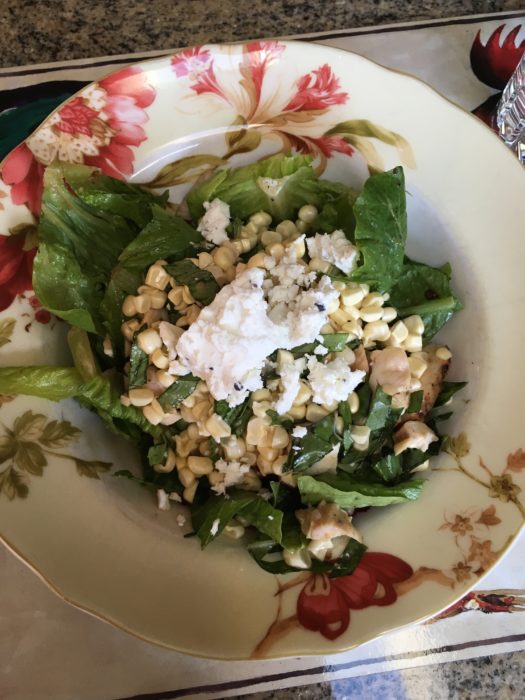 The base of this salad is lettuce tossed with a little bit of balsamic vinaigrette dressing. The lettuce is then topped with the following, mixed thoroughly in a separate bowl:
1 ear of corn
1 oz chicken (cooked)
1/8 cup fresh basil
1 teaspoon lemon juice
1 teaspoon maple syrup
1 teaspoon olive oil
1/2 teaspoon mirin (rice vinegar)
1/2 teaspoon white miso paste
a dab of fresh garlic, minced (or from a tube)
Then, top that all off with goat cheese. The best version of this salad has truffle goat cheese!
I promise that despite the lengthy list of ingredients, this comes together in less than 10 minutes. Just how I like it!