Today's post is just a quick and easy meal idea! This one is so basic it will literally come together in less than 5 minutes.
If you've never tried burrata, you absolutely need to. It's similar to fresh mozzarella, but even soften and creamier. The burrata is the star of this salad, complemented by sweet and tangy blueberries.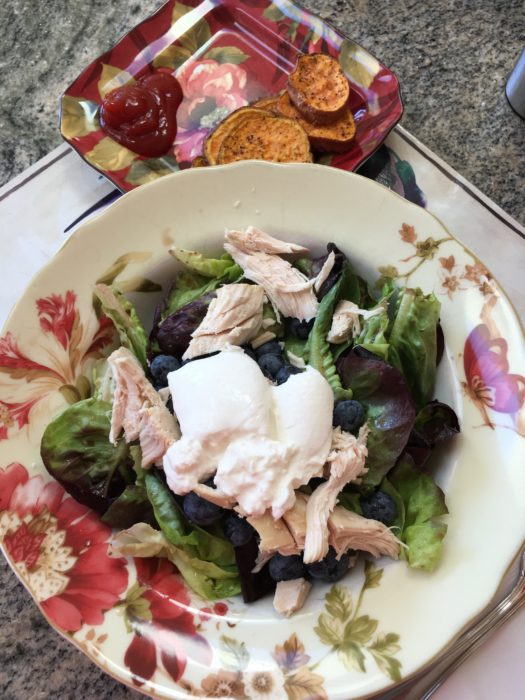 Toss lettuce with balsamic vinaigrette, and top with chicken (I used rotisserie), blueberries, and a dollop of burrata. Seriously, it's that easy!