Hello! I have a day of eats to share, along with another Quick and Easy recipe at the end!
…I think this is from Monday? Days are hard to keep track of!
Breakfast: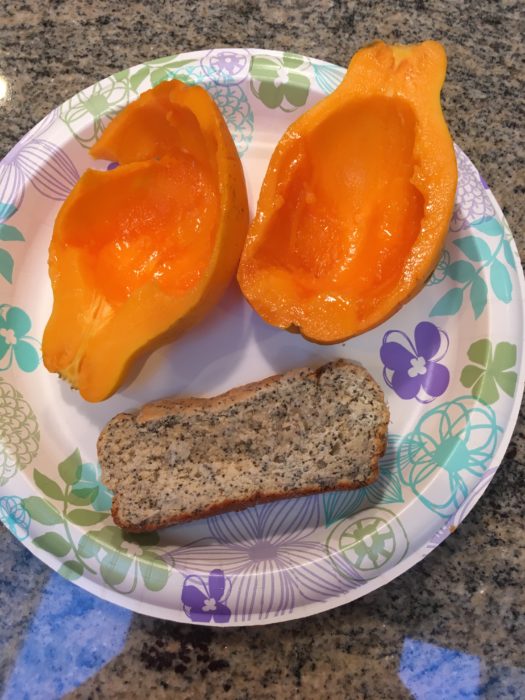 Papaya and lemon poppyseed bread (Buzzfeed's recipe).
Lunch: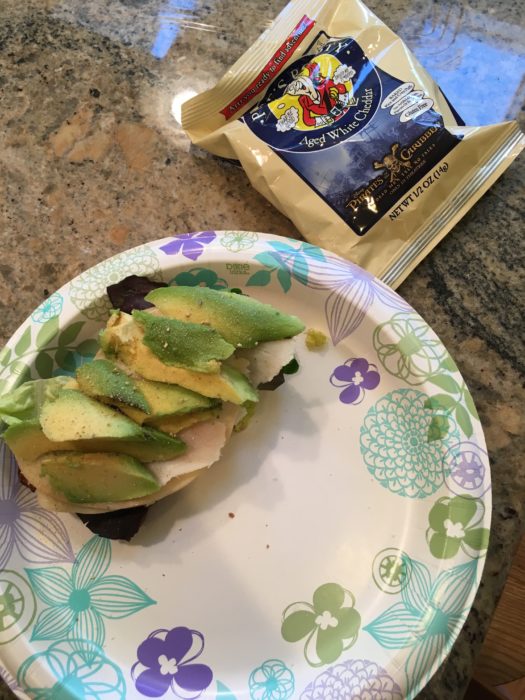 Open faced turkey sandwich with garlic and herb laughing cow, lettuce, and avocado. Pirate's Booty and snap peas on the side.
Snack: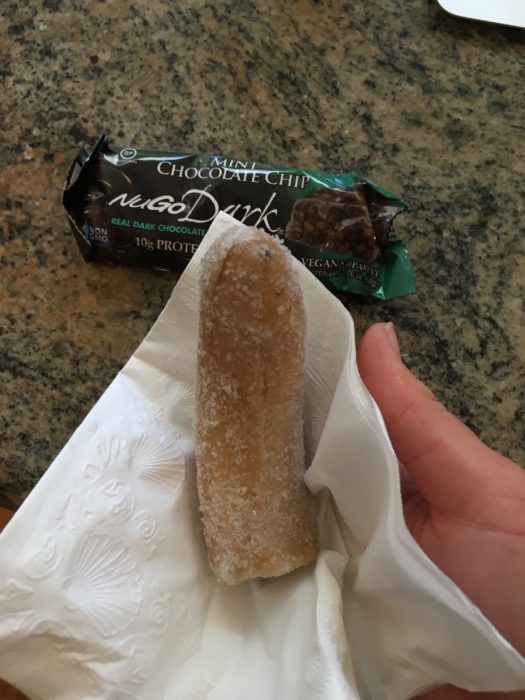 Half a frozen banana and a chocolate mint Nugo bar.
Dinner:
Mexican stuffed sweet potatoes! These came together in minutes. We roasted the sweet potatoes, but you could definitely just microwave them to make it faster (which is what I will probably do when I am in school). Assembling them takes almost no time. Cut them open, add some salt and pepper, and then layer in wilted spinach (also microwaved), rotisserie chicken (or any cooked meat, or even black beans), salsa, and Mexican cheese.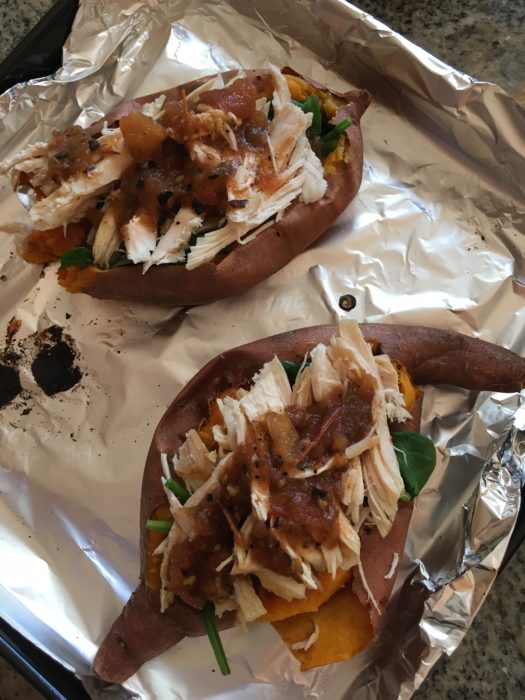 Then, broil them in the oven or microwave them until the cheese is melted. Top with guacamole, and you're good to go!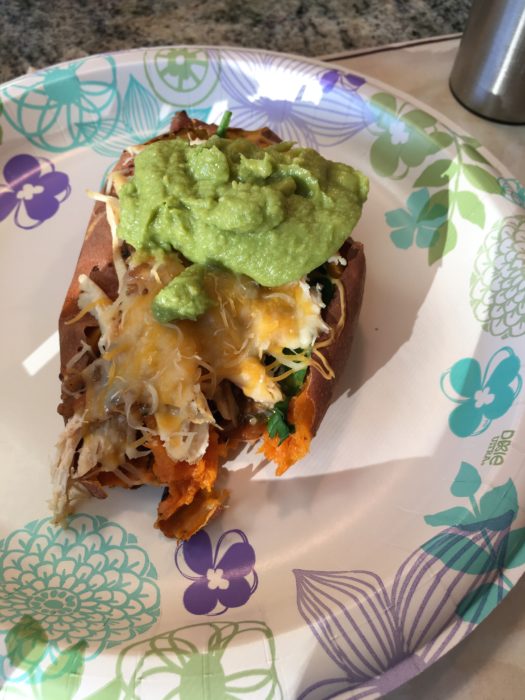 Dessert: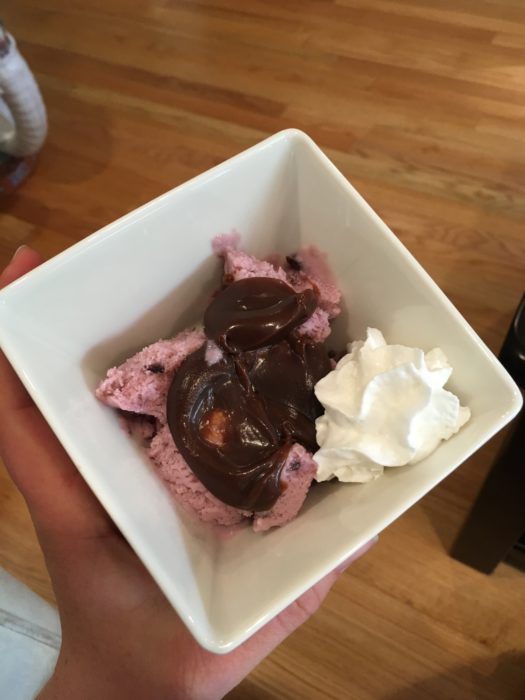 Black cherry Halo Top with dark chocolate sauce and whipped cream.
Snack: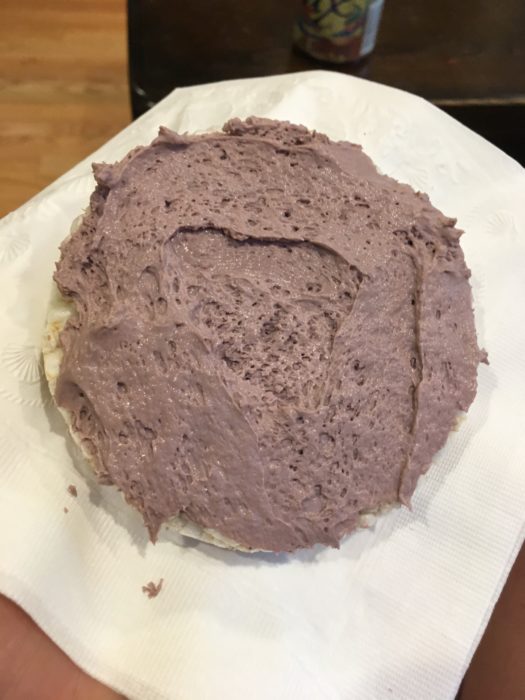 Brown rice cake with whipped berry cream cheese.
As far as workouts go, I decided that this week, I'm going to do a weekly workouts recap post at the end of the week! It's been a while since I've done that!
Also, vet school is rapidly approaching and I have a long list of Quick and Easy posts I need to do, so expect a lot of those coming up soon!