I know we're a few days out from 4th of July now, but I swear I haven't had a minute to recap my 4th of July! It was a pretty relaxing day, with emphasis on red, white, an blue!
Of course, my morning started with a Crossfit workout.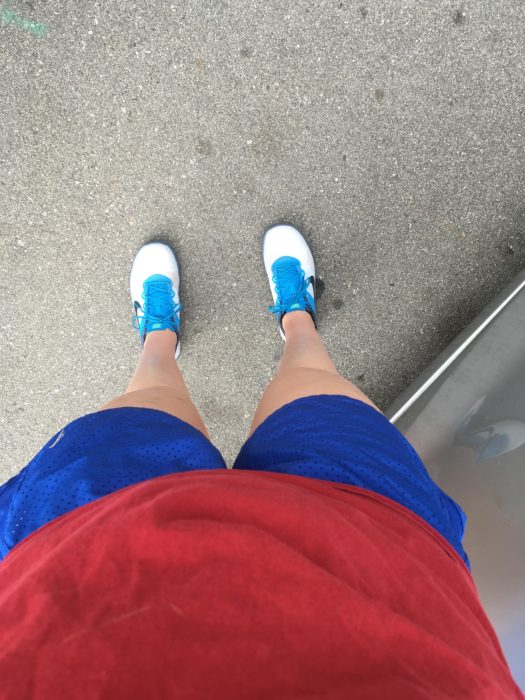 We did a simple but longer workout, with the option of having a partner and splitting it up:
50 squats
400m run
50 push ups
400m run
50 pull ups
400m run
50 wall balls
I chose to do it alone…and started regretting that decision during the pull-ups! Honestly though, my pull ups need so work, so builds character?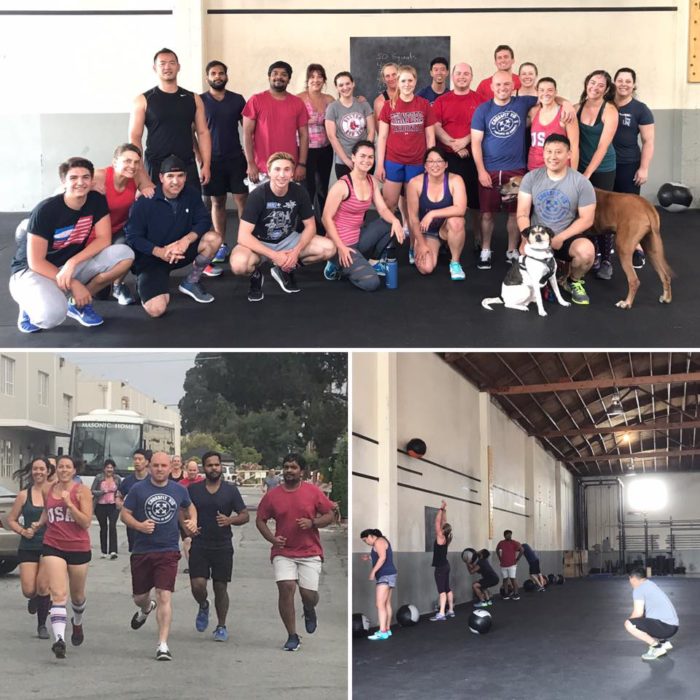 After a sweaty workout, I relaxed on the coach with sparkling water and a mid-morning baseball game. Perfect way to spend a holiday!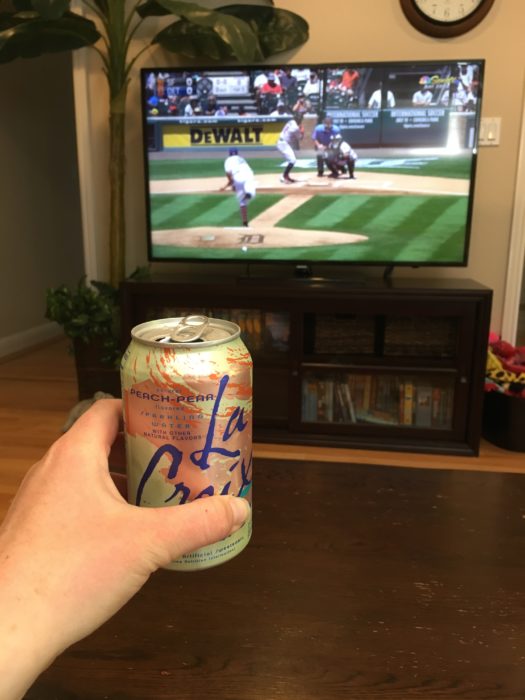 On the way home from my workout, I picked up some food for the day, including apparently bad goat cheese. I was going to have some for lunch, but it was rotten. What the heck?? It wasn't past the expiration date!
For an early, light lunch, I had a single serve bag of rice cakes (current obsession) and a salad with peach and burrata.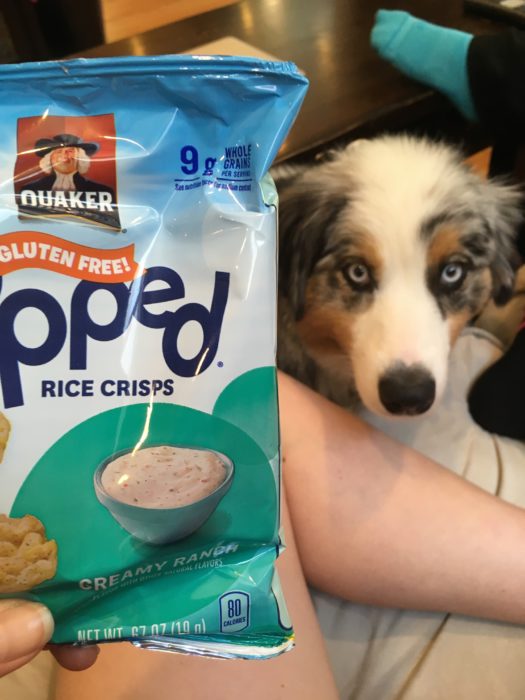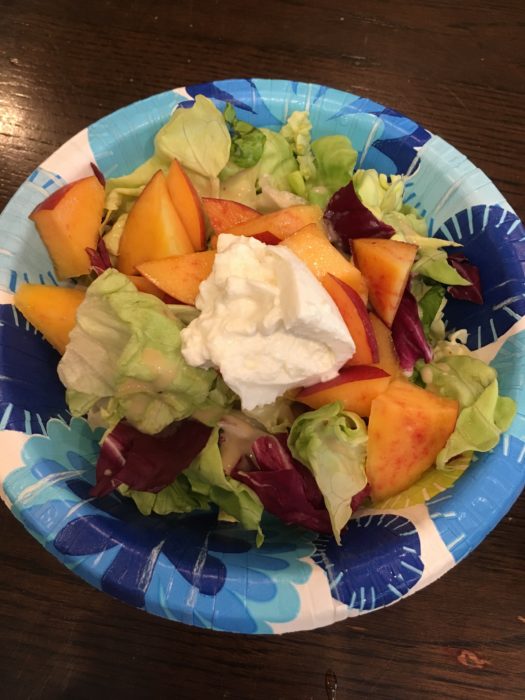 After the game, i spent a few hours relaxing with a book and a kitty, which was fantastic.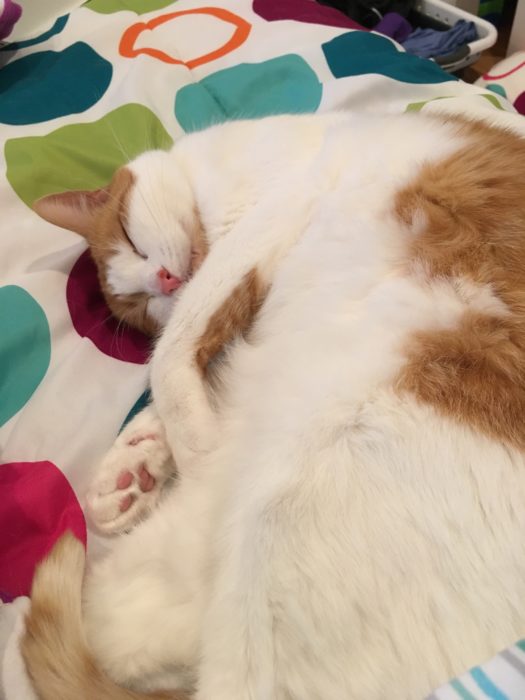 Then, mid-afternoon, I went to a BBQ with some of my high school friends.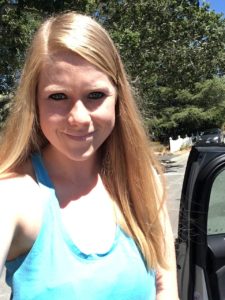 I got to play with my friend's puppy, drink beer and eat delicious food, and lose a water balloon toss.
I came in time for the dinner I envisioned earlier in the day: red, white, and blue salad!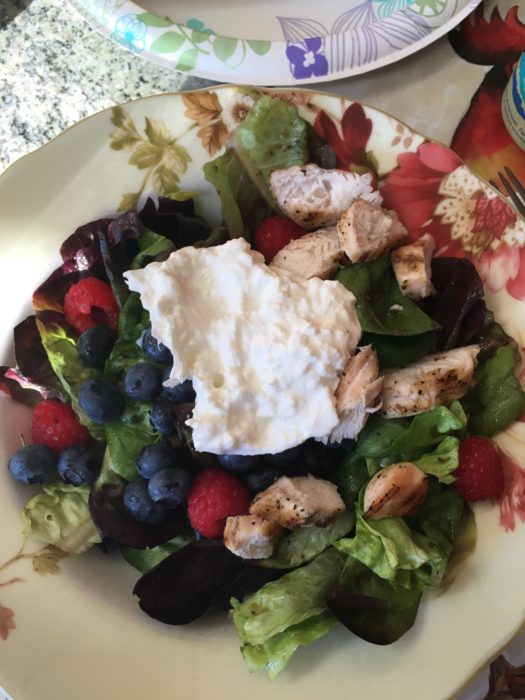 I'm already obsessed with Blueberry Burrata Salad, so I figured why not throw some raspberries in and make it patriotic? This salad would also have been delicious with goat cheese in place of burrata.
We also had grilled corn, because #summer.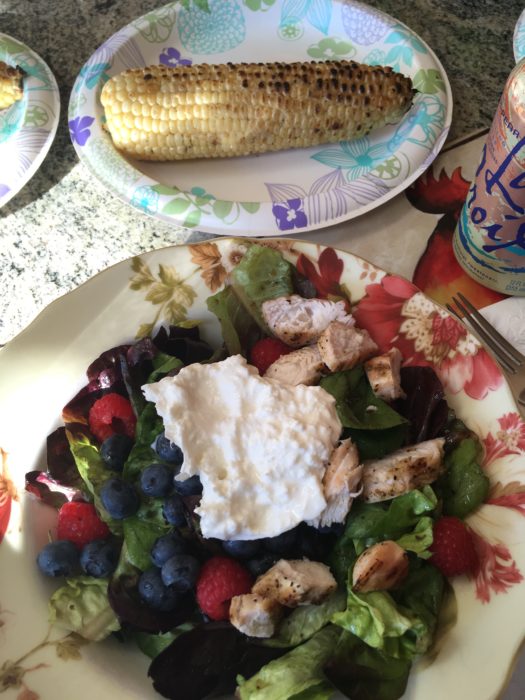 Of course, I also had to make red, white, and blue banana bread. It's just my basic banana bread recipe, but with white chocolate chips, raspberries, and blueberries stirred in. It's also possibly the most delicious banana bread variation I make.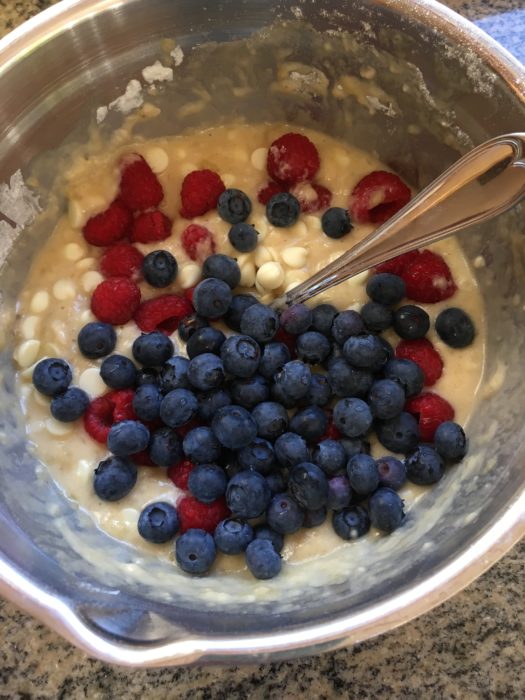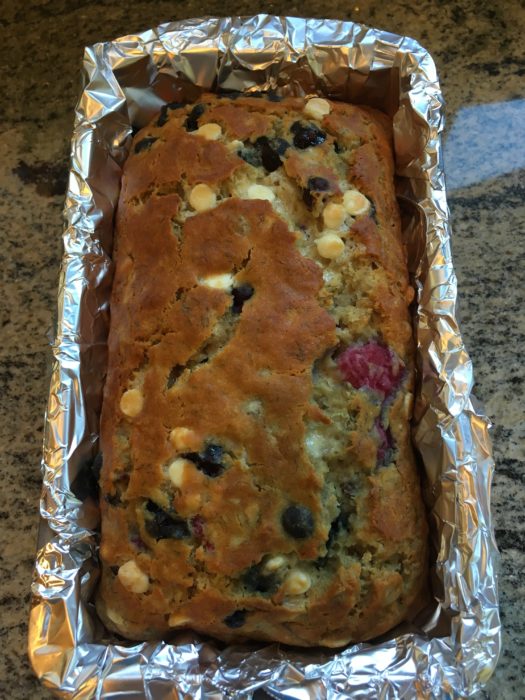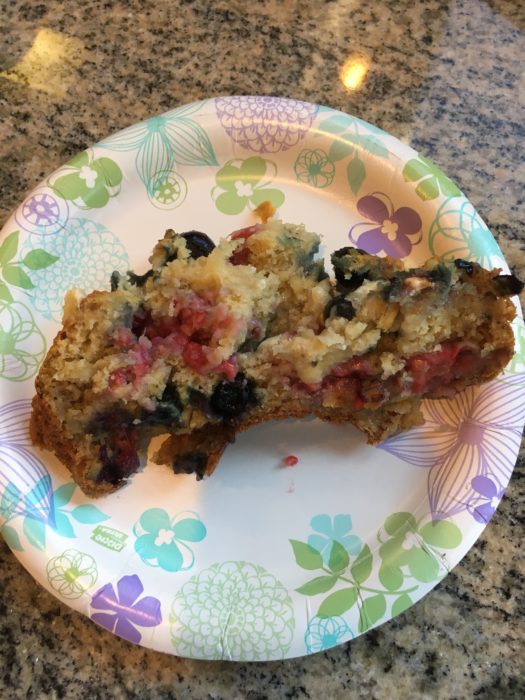 For fireworks, we weren't feeling too ambitious, so we walked to the top of our street with Chloe to where we could see the whole Bay, and were able to see a couple of different fireworks displays from there.
Here's the obligatory blurry fireworks picture: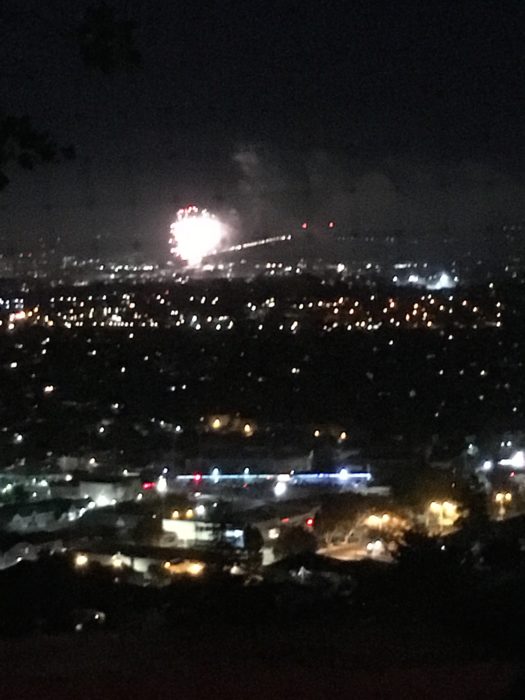 It was a nice low-key holiday!