As you guys know, I've been just about everywhere the past couple of months. Flying across the country every week (sometimes multiple times), experiencing snow, trying local beer. I've been interviewing for vet school, and now the decision has been made!
I am excited to announce that I will be attending UC Davis School of Veterinary Medicine this fall!
I made my decision last week, and Charlie gave me the moral support to click that accept button this morning.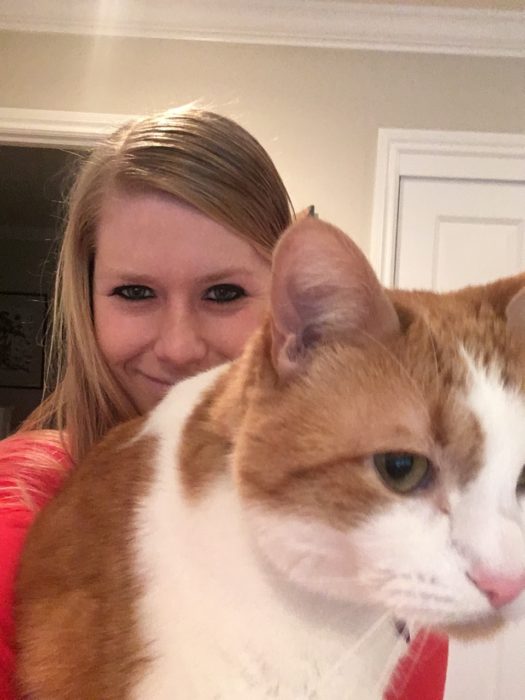 Naturally, I had to announce it to my family with cupcakes! They are GF carmel cupcakes with chocolate frosting.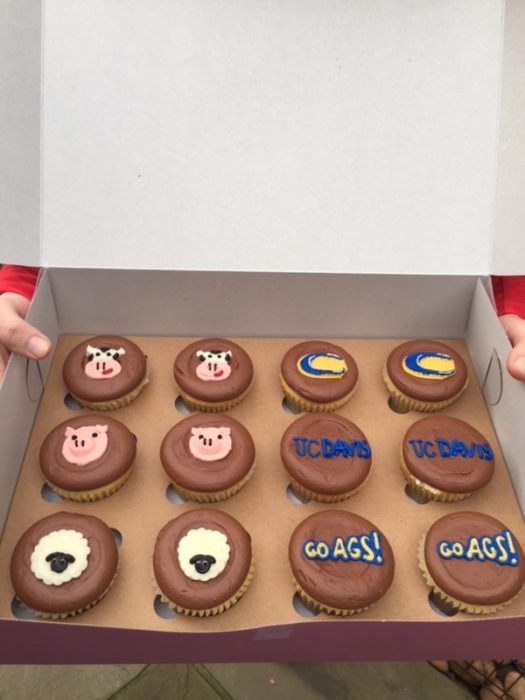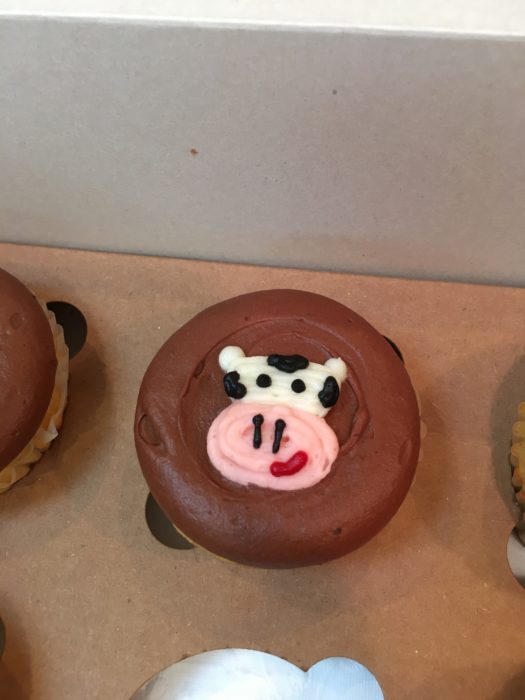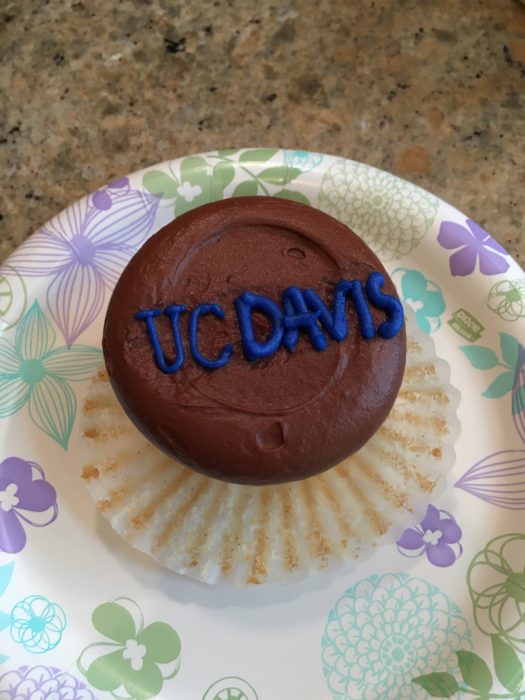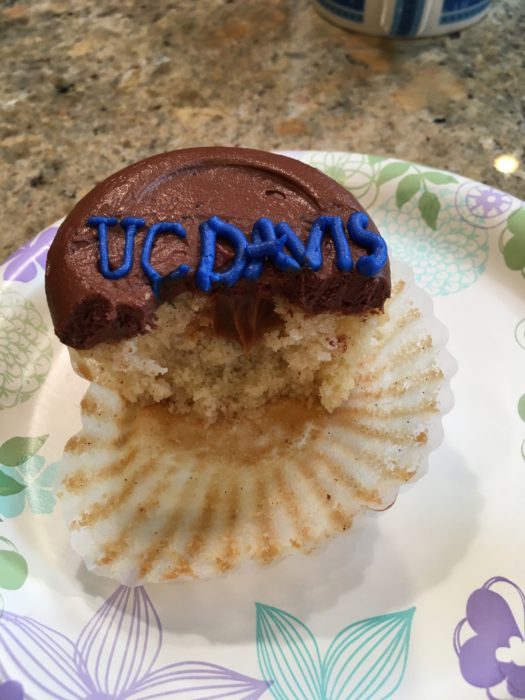 This called for a champagne toast!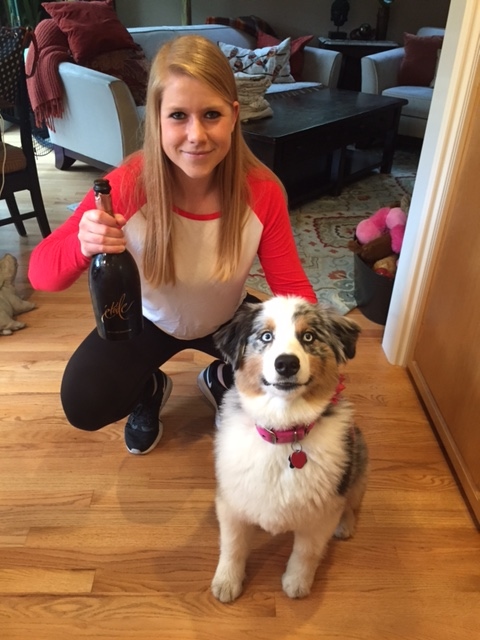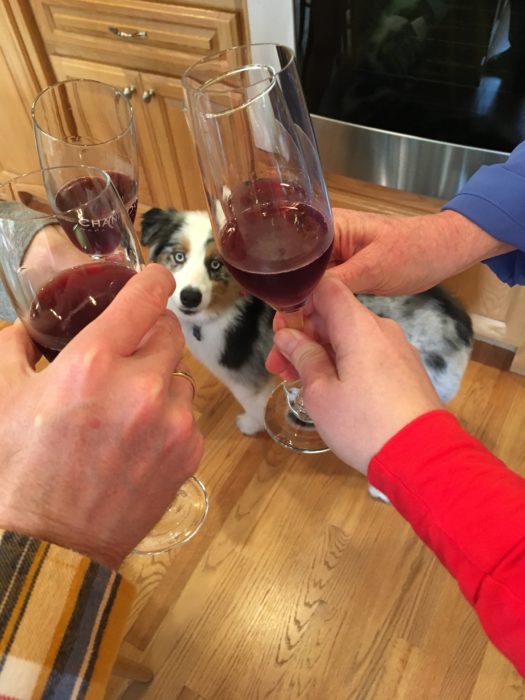 I'm so excited for August!