It's been a little bit since we chatted. I've been doing things and I've been doing nothing. Right now, I'm eating Cheerios at the library (half chocolate, half berry).
Let's catch up, shall we? Maybe 3 things style.
Food: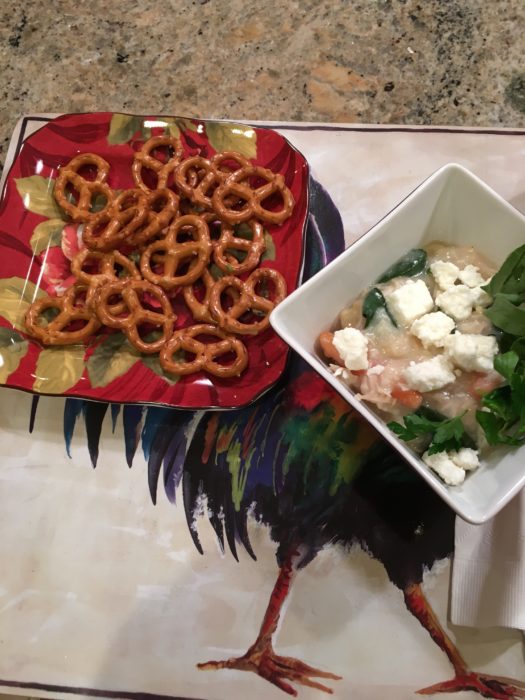 Greek lemon chicken rice soup. This is the best recipe, and added feta takes it up a notch.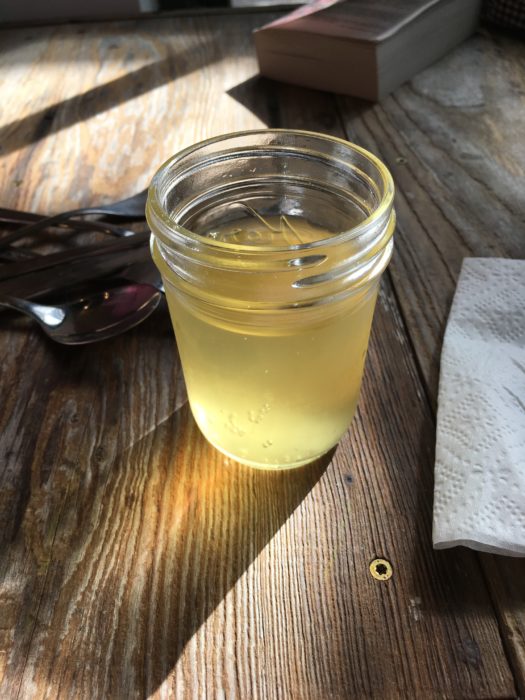 My parents and I tried out a new healthy restaurant in town, and it was a hit! I had pink lady kombucha on tap, and then a bowl with beets, seeds, cauliflower, kale, and rice, and my mom had something similar, with spaghetti squash in place of rice. We then chose our own dressing to go on top, and we picked balsamic.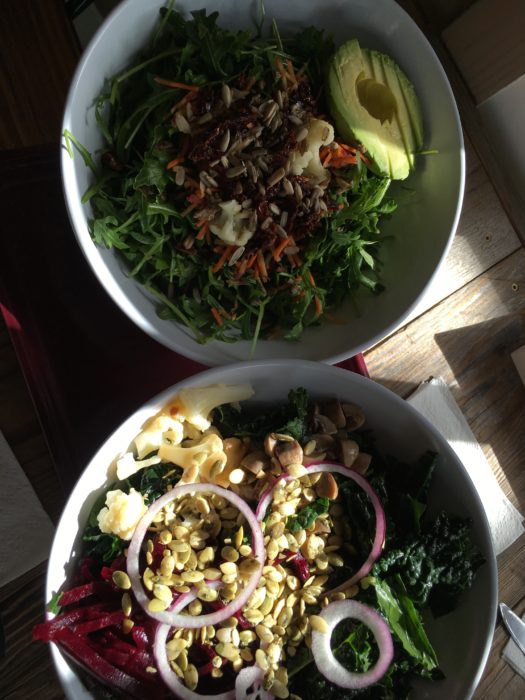 Saturday, celebratory froyo was in order. See why in the "fun" section. This was chocolate, blackberry, and a dab of toasted marshmallow, with hershey's fudge and crunch bar pieces.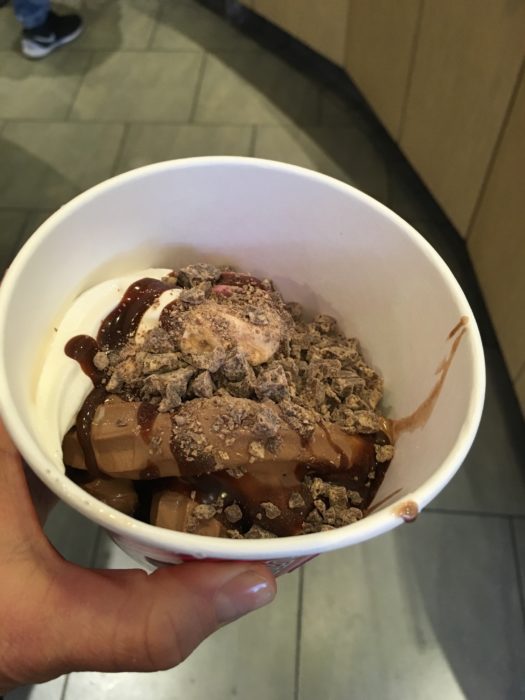 For a lazy weekend dinner, we roasted up some veggies from an old CSA box, that needed to be eaten ASAP. Romesco cauliflower and brussels sports from the CSA! We have a brussels sprouts seasoning blend that is amazing! It's a little smokey, and a little mapley.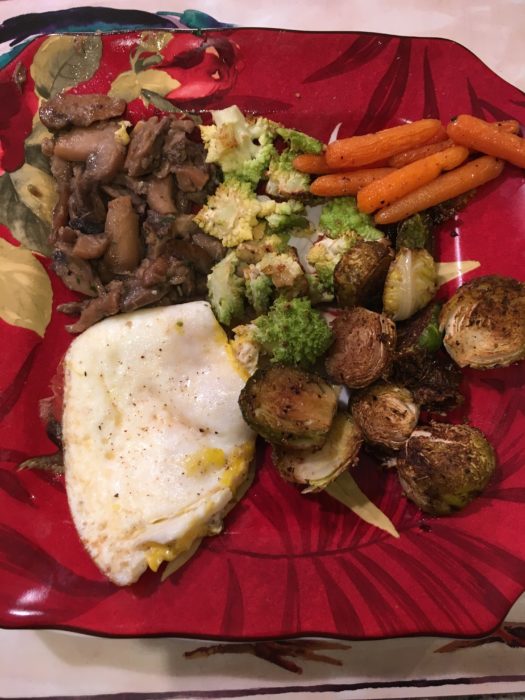 Sometimes you just want a simple and protein packed lunch. Egg whites, spinach, and garlic and herb laughing cow, plus Trader Joe's GF cinnamon raisin bread, with sunbutter.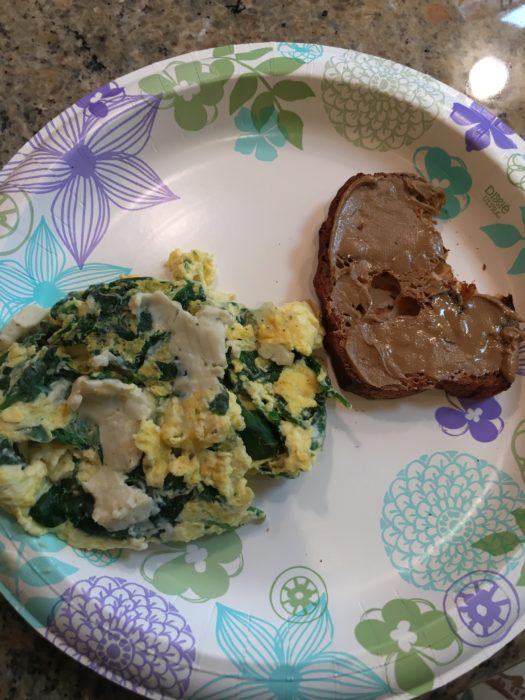 I'm sort of trying to eat more natural foods, so I tried my hand at homemade protein bars. They were pretty good, but still need a little work. My dad gave them his stamp of approval though! I used brown rice syrup, which had a little too strong of a flavor for my liking. For whatever it's worth, I used 1 banana, 2 T brown rice syrup (and heated and mashed them), 2/3 a packet of chocolate Quest protein, 1.5 cups of oats, vanilla, a sprinkle of sea salt, and 4 chopped up dates.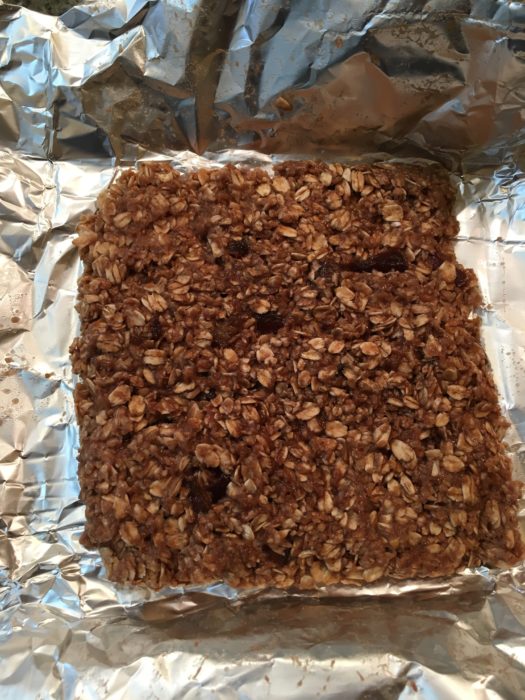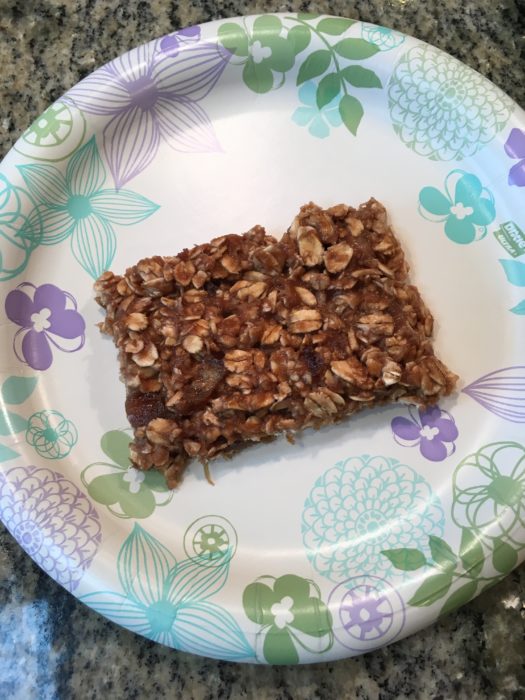 I had Sunday evening to myself, so I made a grocery run for vegetables and kombucha.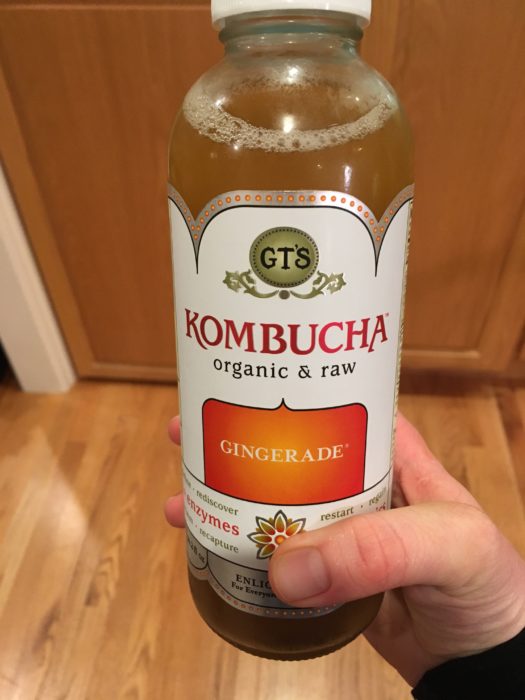 For dinner, I made a delicious veggie bowl of kale lightly roasted with olive oil, lime, garlic powder, salt and pepper, and then topped with nutritional yeast. Also in the mix was brown rice, an egg, avocado, and hummus.
For dessert, I dug into the freezer for something delicious. My chocolate peppermint bark bread remains one of the best things I've ever made.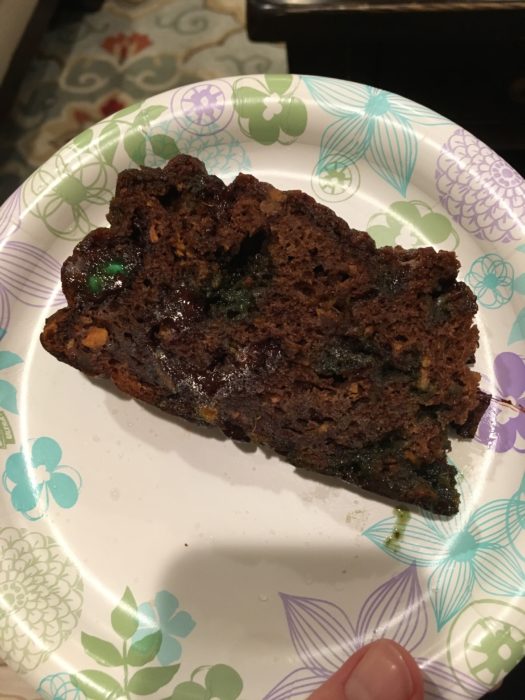 For lunch the next day, I loved what I had made so much that I made essentially the same thing, minus hummus but with a little cheese!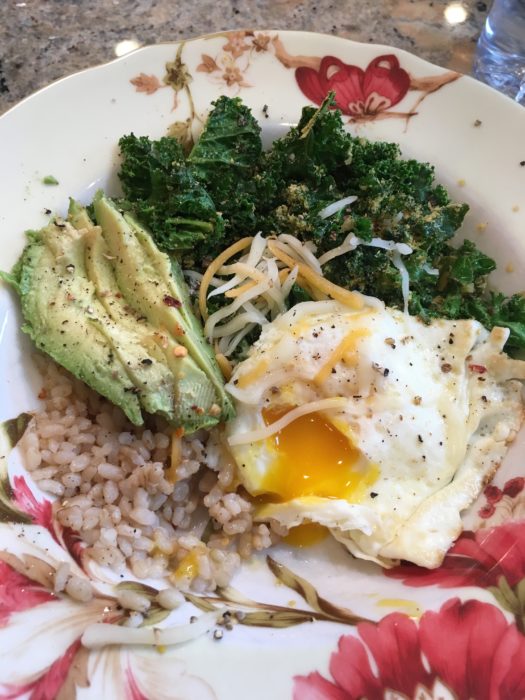 2. Fitness
It's been a little exhausting on the fitness front. I had to sub a spin class Friday night, putting me at 3 classes in 2 days and 4 for the week. That's a little much! Other than that, I've gotten some Crossfit and some running in. Friday morning I went to Crossfit and it killed me. My arms are still SO sore today, 4 days later. We did our FINAL set of 20 reps (deadlifts), and the a Crossfit benchmark, Chelsea. It is EMOM (every minute on the minute) of 5 pull ups, 10 push ups, 15 squats. 30 minutes. That's a TON of minutes. You're supposed to shoot for 30 but if you can't complete one set in a minute, you're done. From the get-go, I had barely any rest time between sets, and I tapped out at 12. Then we just went at our own pace for the rest of the time (after a rest!), which for me was pretty darn slow, but the reps still added up. I probably did maybe 18 sets total? That's 180 push ups, 90 pull ups. OUCH.
In terms of running, I got a really good run in on the treadmill. It's been raining nonstop here in CA, and I don't feel the need to push through the rain when I could just take it inside. I did my normal 3 miles, but felt really good so I increased the pace to under a 7:50, and wasn't too tired or out of breath! Progress!
3. Fun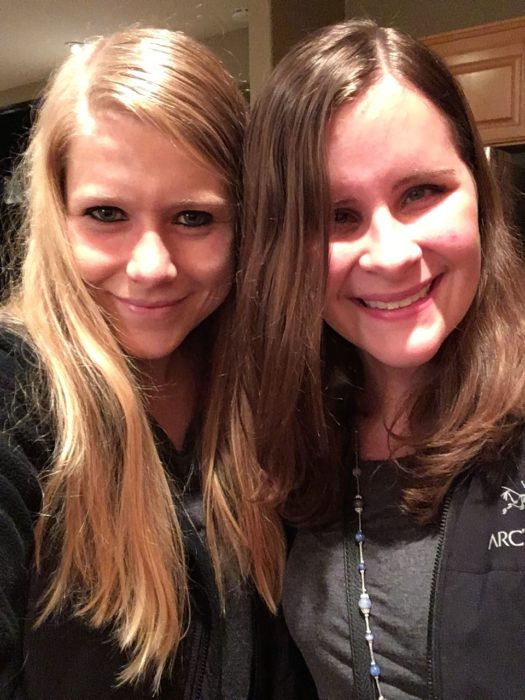 Friday night I met up with a college friend, and it was great to spend the night chatting and trying out homemade Moscow Mules (definitely not that good.)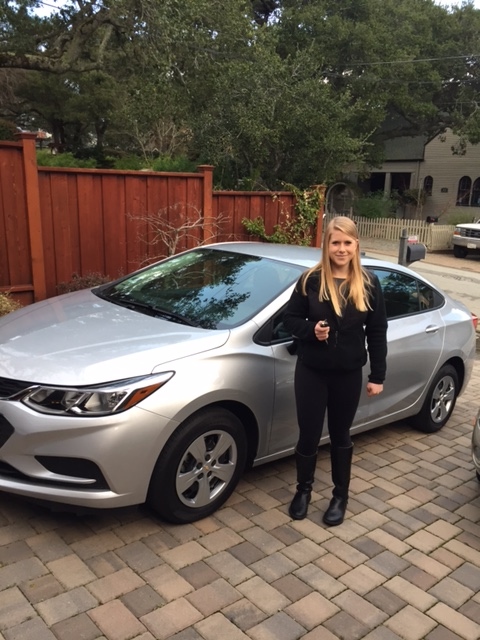 Saturday, I got a car! What?? I needed a car for vet school because the car I had been driving wasn't very practical or dependable (it recently had 2 new arming lights come on and doesn't always feel like starting). We weren't planning on getting a car this early, but I knew what I wanted and there was a President's Day sale. It's similar to the car I drove in St. Louis, which I really liked the feel of.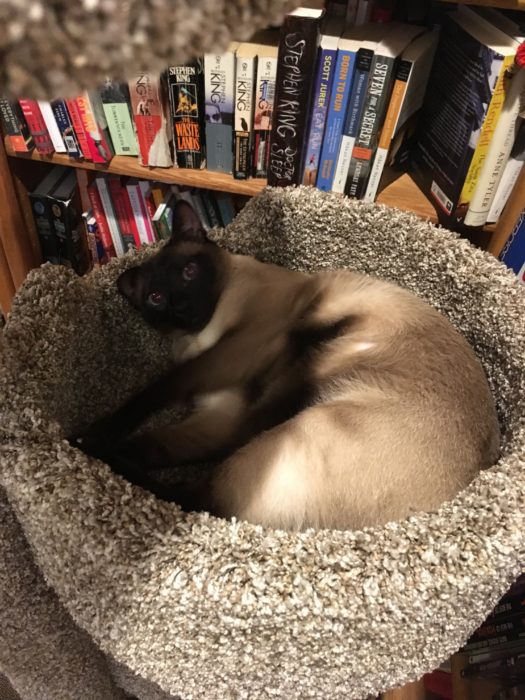 Sunday afternoon, one of my good friends came by for a little kitty playdate. Our cats haven't interacted since they were still kittens, and unfortunately their reactions were about the same. Lilly wanted to play, they hissed. Charlie couldn't care less, they hissed. They enjoyed exploring a new house (at least one of them did), and Beirut discovered catnip for the first time.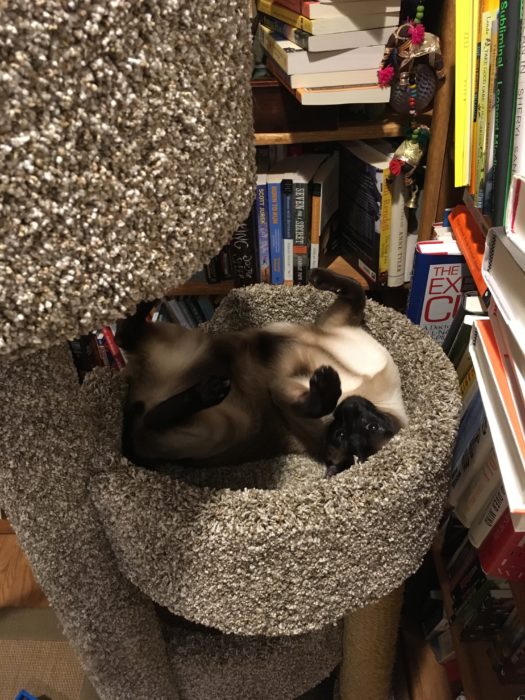 Monday night, my family finally got together for a somewhat belated birthday dinner for my sister. I made the cake this year, pineapple upside down! I never realized how easy it was! She requested a small cake, so we just made half of one. However, we had half a box of GF cake mix, so I made a half GF version as well.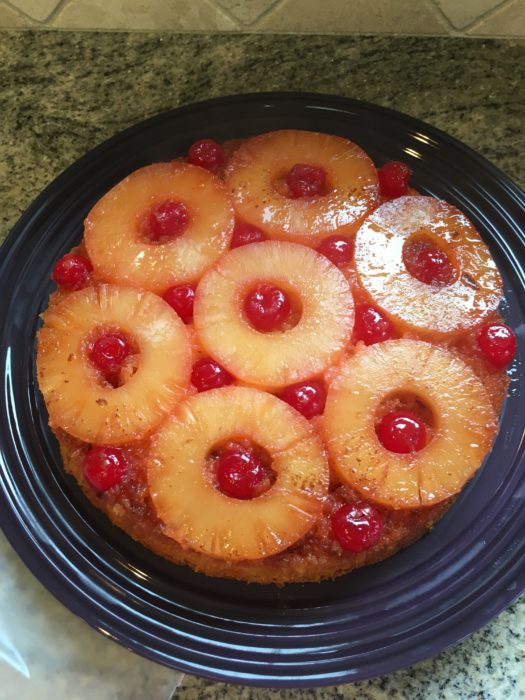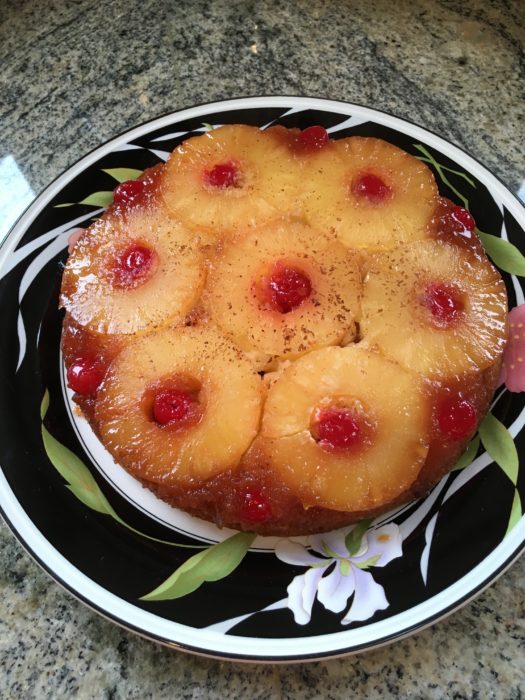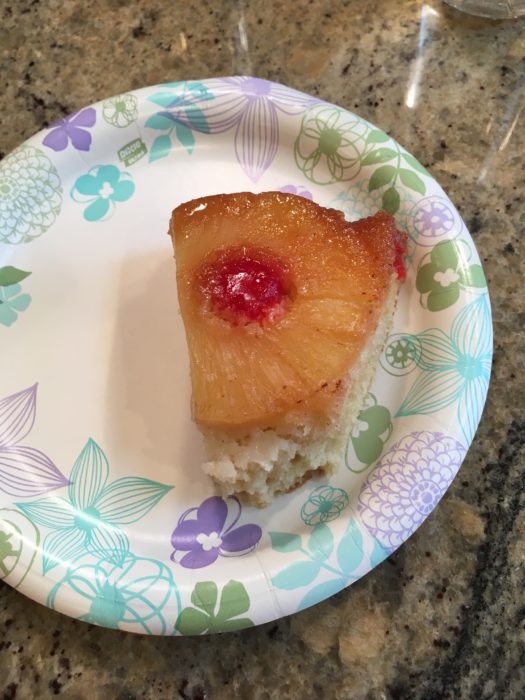 For dinner, we went to a nice Indian place that was really into local and organic food. To start, my mom and I split a salad with beets, goat cheese, and yogurt dressing.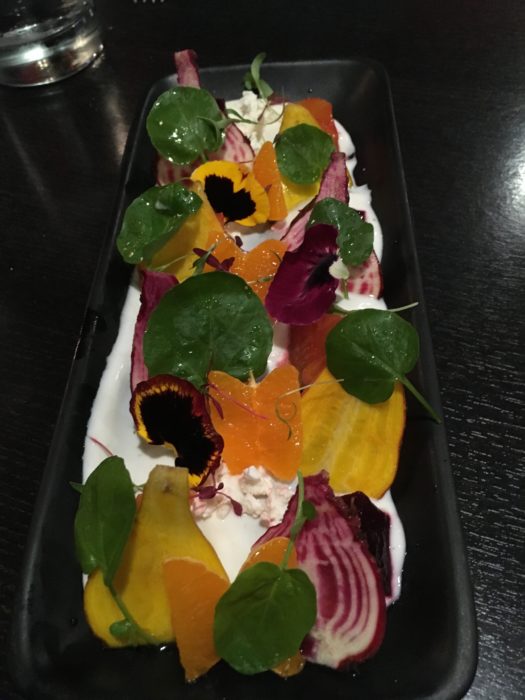 For our main course, we split a dosa, which is a fermented rice and lentil crepe filled with deliciousness. Ours was truffle, and I believe it had potatoes and maybe chickpeas? It came with a tomato based sauce, mango chutney, and a spicy soup.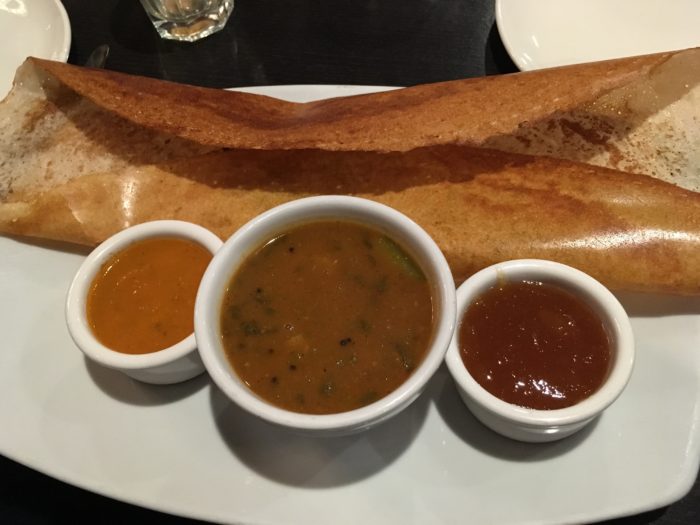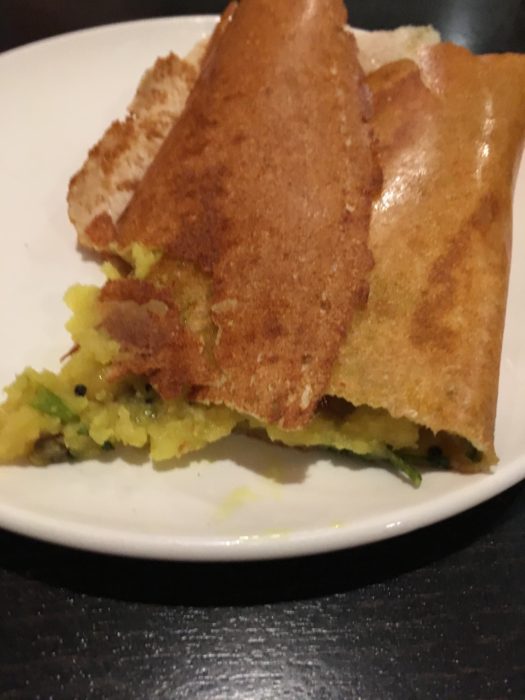 They even brought out a candle for my sister to blow out!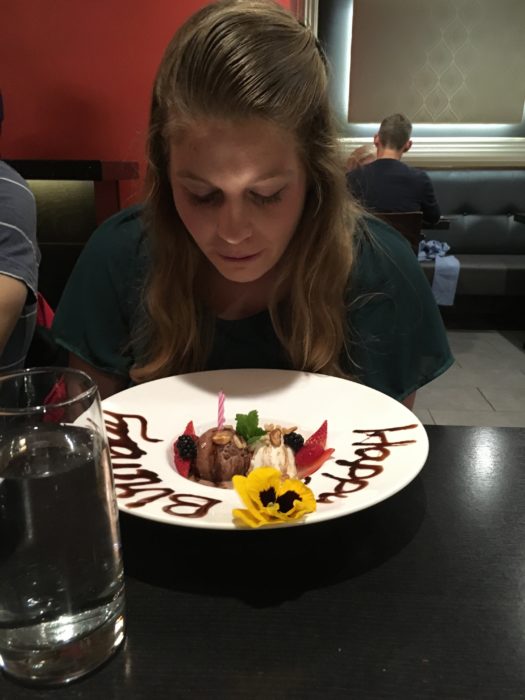 And with that, I must run off to teach spin! Have a great Tuesday!
What are your top 3 this week?