It's been a while, hasn't it? I feel like once again real life things got crazy and the old blog fell by the wayside.
I don't know, when things are going on in real life it makes my blog feel much less important, you know?
That, and I've been lacking in content lately, mostly because my diet consists of a very limited amount of food. At this point, I'm feeling way better, but I found foods that make me feel good and are easy, and I can buy without thinking too much. What are said things?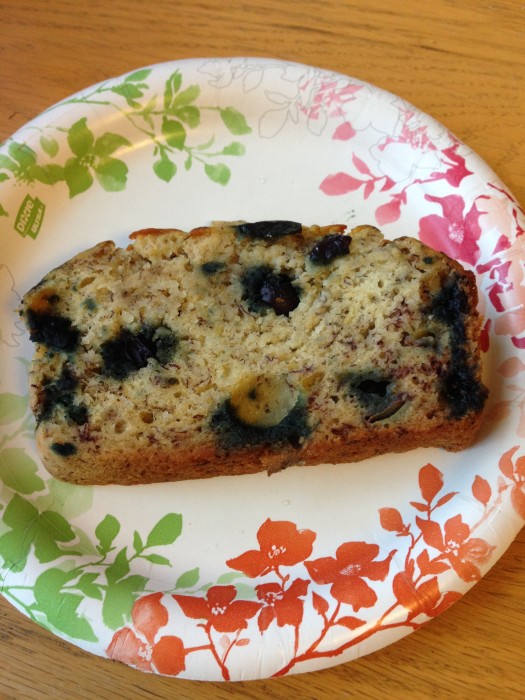 Gluten free banana blueberry bread before pretty much every workout, so pretty much every morning at this point. I'm going through it too fast-I only have 1 piece left! I'm finding that if I have something more signifiant pre-workout, I can have something lighter/faster post workout. Lately, I've been sipping on chocolate soy milk through my first class for post-workout recovery. Plus-it keeps me alert!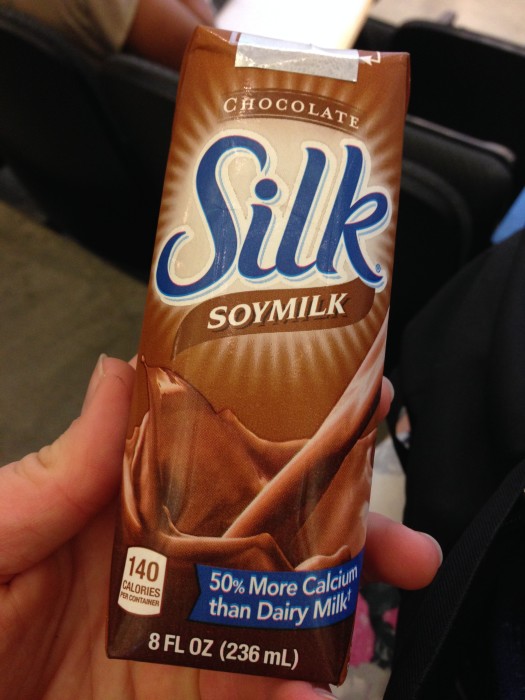 Another post-workout meal I'll have if I'm not running to class is hard boiled eggs + mango. Delicious.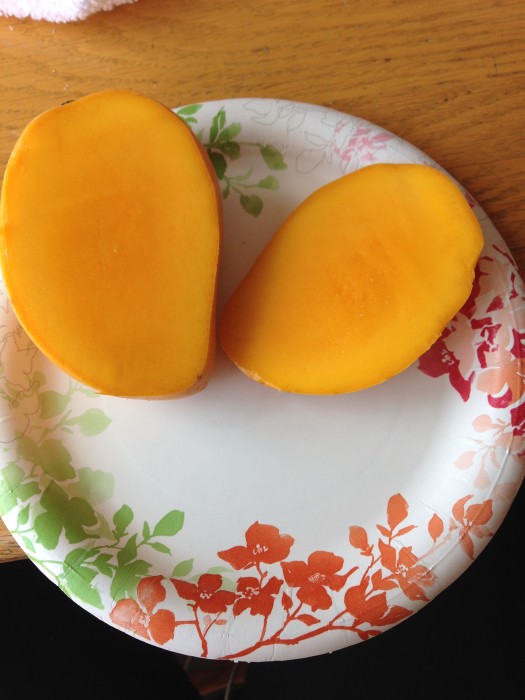 Lunches have been pretty consistent as well. Salad with chicken and champagne vinaigrette, and a fruit bar of some sort. This kind if my favorite!
Trader Joe's salads are also a dietary staple. My favorite has sunflower seeds, chicken, kale, broccoli slaw, dried cranberries, and spicy vinaigrette!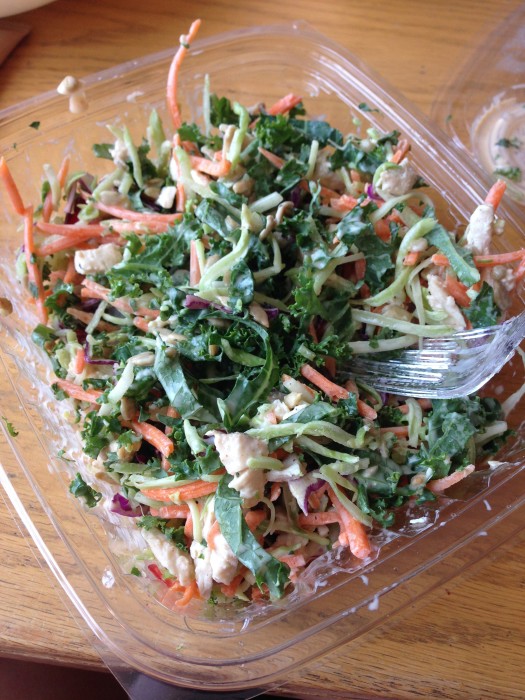 Another thing I've still been plowing through? Luna bars. I ordered a different flavor online and it should come soon, so I'm excited for that!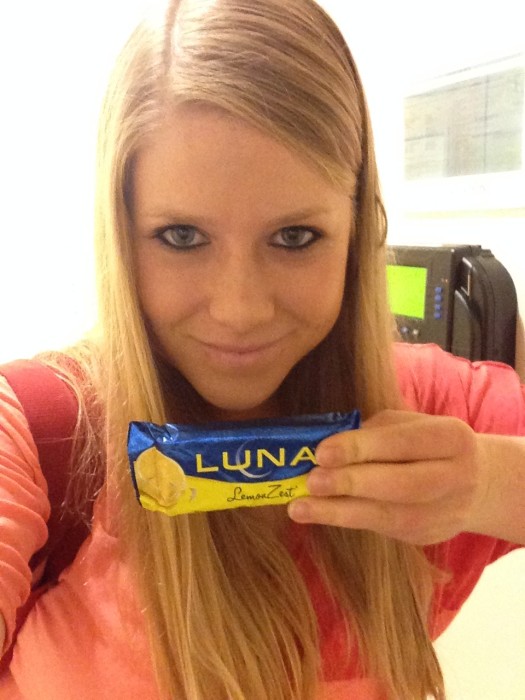 The final dietary staple? Brown rice cakes with sunflower seed butter, and blueberries if I'm feeling fancy. I'll grab half of one on the way out the door to eat with my chocolate milk post-workout if I feel like I need a little something extra, and they're the perfect snack if I get hungry.
So-life+the fact that 80% of my diet consists of these things has made it difficult to blog. But I promise to share some more interesting things soon-AKA PUPPY PICTURES.
What foods do you eat over and over?