Hey guys! I've seriously been neglecting blogging lately. I'm sort of lacking blogging motivation: I feel like there hasn't been that much to say, and I've been busy! But here I am back! I do have some new things to share-such as what continent I'll be on this summer! Seriously-SO relived to finally have that all figured out.
Where to even start? How about Thursday. I woke up early for a run-I did 3 miles with a mile at tempo speed. It felt pretty good. I was going to do 4 miles but since I haven't run much since my half, I wanted to keep it easy. I was sore after Tuesday's 4 mile run! I don't have any halts planned for a while, so right now I'm keeping it chill on the running front. Eventually, I'll move back over to speed work, but I haven't felt a lot of running motivation lately so I'm going to wait until I feel ready. I always feel a bit burned out after training for halfs!
Breakfast was a classic-plain Greek yogurt, sun butter, and berry compote. Such a good combo.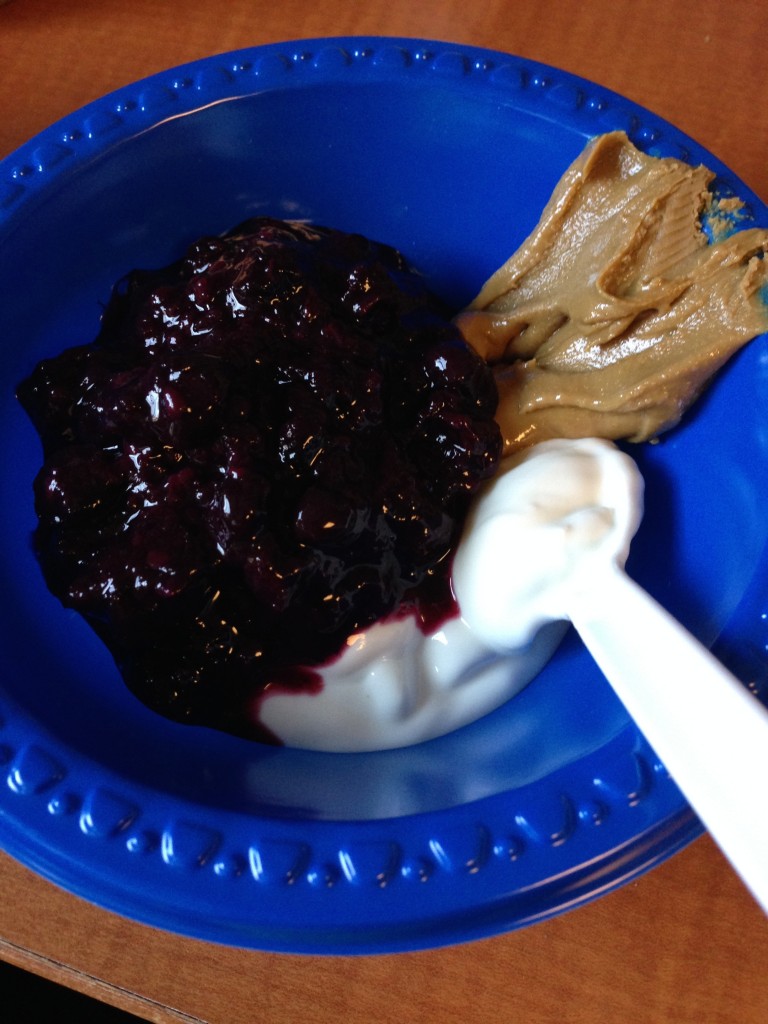 And then…I FINALLY decided/found out where I'll be this summer! I have an internship in Washington DC-so if anyone is going to be there this summer (or in the area) let me know and we should hang out! In my Internship I'm going to be working on Child Nutrition things, and I literally could not imagine a job I would rather be doing. An added bonus? My friend is in DC this summer as well so we're trying to find a place to live together! SO excited!
Thursday I also got my second sound wave treatment. It was MUCH more painful than the first-I think the guy found the tender spots a lithe bit better. Hopefully this all works!
This week has also sort of been the week of sugar for me-we've had a lot of informal recruitment events for my sorority, and my roommate has been doing a lot of baking for it. The events are basically us getting together and eating good food.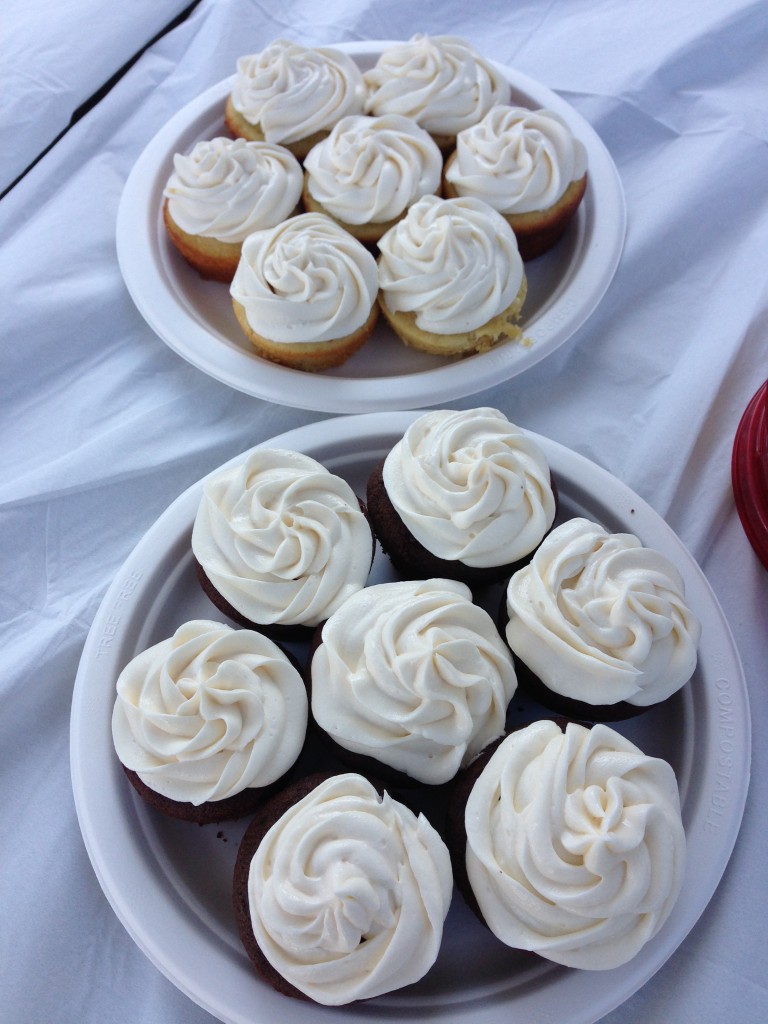 Check out these cupcakes! One of my other friends did the frosting-she busted out some amazing cupcake decorating skills out of nowhere! So beautiful! And the cupcakes were of course, delicious. Especially the vanilla, which was a surprise for me given I'm normally chocolate all the way!
I don't have a lot to show for food pictures. Things have been pretty basic around here lately, so let's talk a bit about workouts! Friday morning I did Spin on my own. I've been loving HIIT on the spin bike lately, so I did my HIIT class I wrote, and just subbed in a different playlist to mix it up! I had to modify and cut it a bit short though because I couldn't really stand on the bike after the sound wave treatment. I'm not supposed to use my Achilles for 24 hours after the treatment, and this time it was definitely sore and inflamed afterwards. I ended up icing it Thursday night because it was sore and hot!
This morning, I went to Crossfit. It was hard. Which was great. We did Kelly, which I've done once before. I think it's definitely one of the harder Crossfit workouts I've done, partly because it's a long one.
Kelly:
5 rounds:
400m run
30 box jumps
30 wall balls
It just adds up super fast! 150 box jumps is a lot! I didn't beat my previous time, unfortunately, but it was certainly a good one!
Tomorrow, I'm going home for Easter. We're going out to a nice Brunch, and then doing an Easter egg hunt, as always. I love how some traditions never change! One year, we had a squirrel hijack our Easter egg hunt-he took a couple of plastic eggs high up into the trees and chewed holes in them!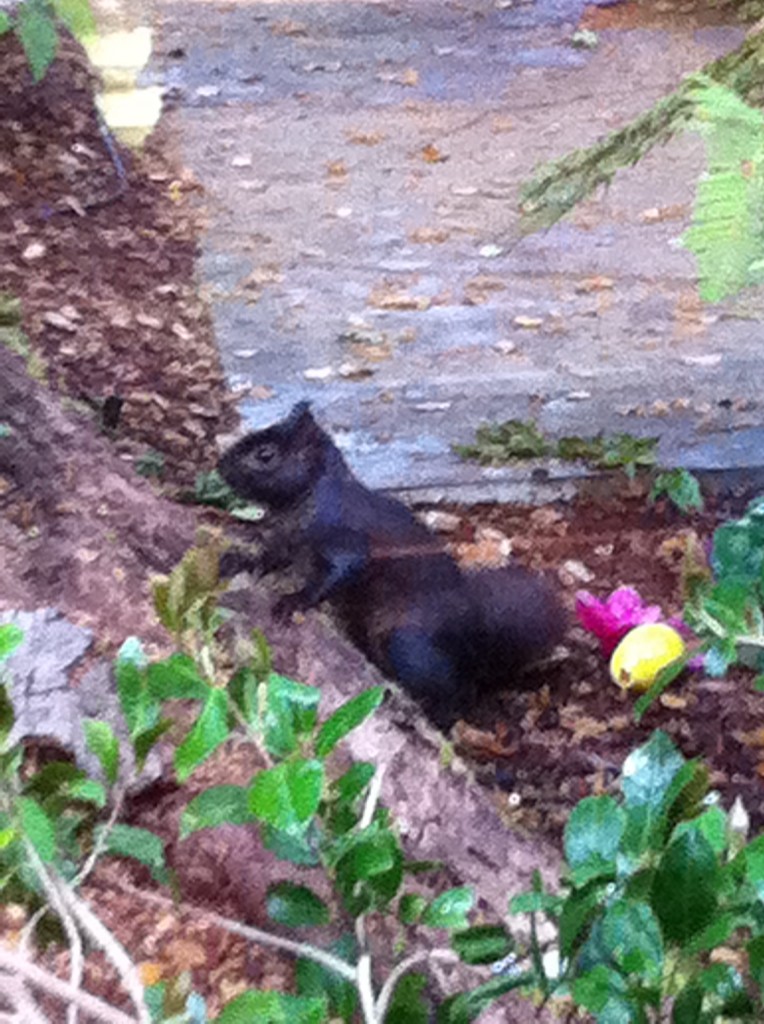 That's all I have for today! Have a fabulous Easter!