I hope everyone had a Marvelous Easter!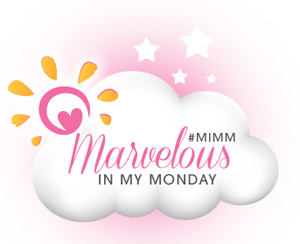 I definitely had a fabulous day. First thing in the morning, I prettied myself up and drove home for an Easter Brunch with my family.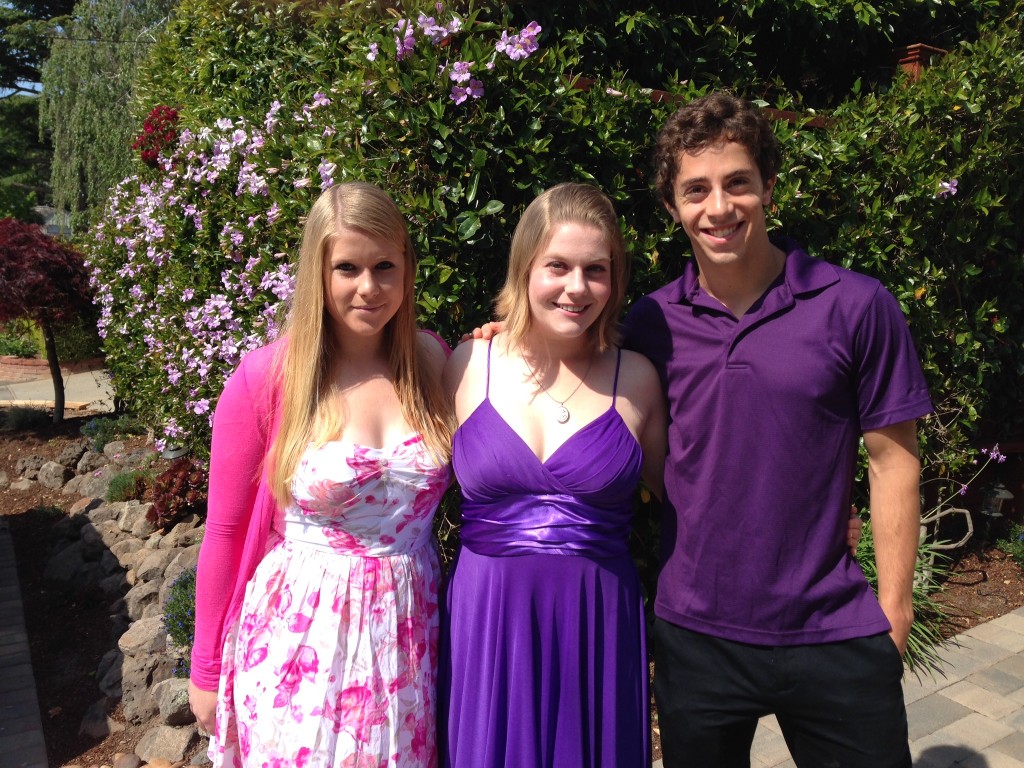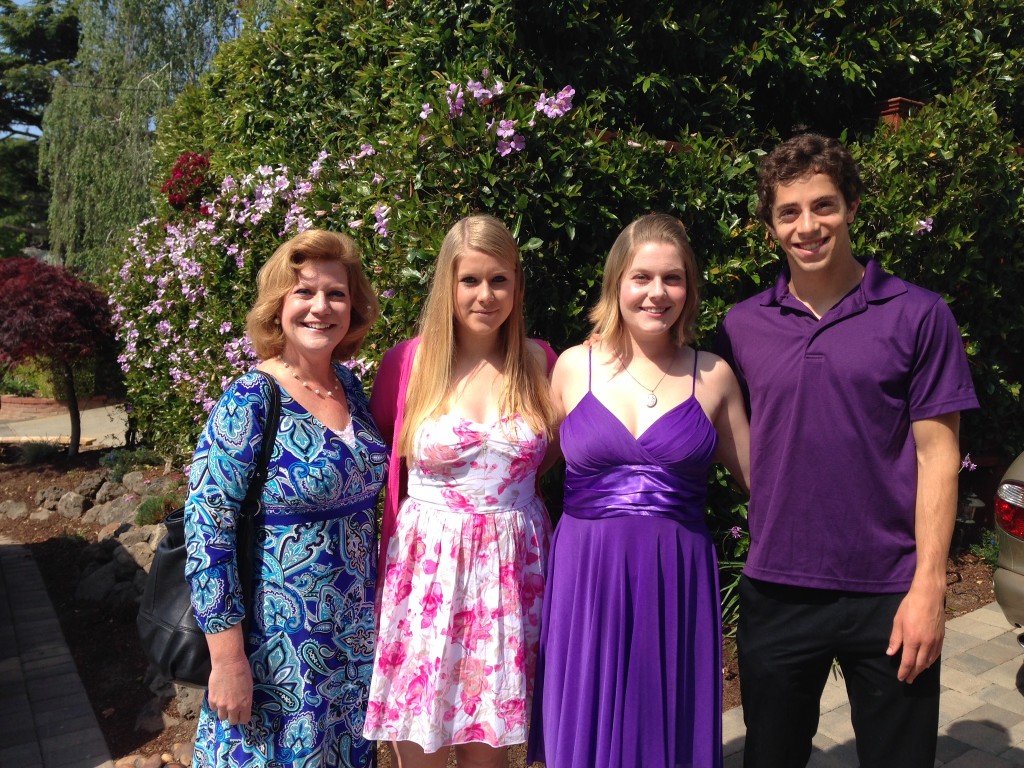 After a few obligatory pictures, we were off to a fancy hotel for a snazzy Easter feast! I really tried to pace myself this year. My family takes buffets really seriously, and I think I committed a foul by filling up on cookies the previous day and having reduced stomach space today. And yes, we even had a conversation about how you can "win" a buffet. Ohh my crazy family.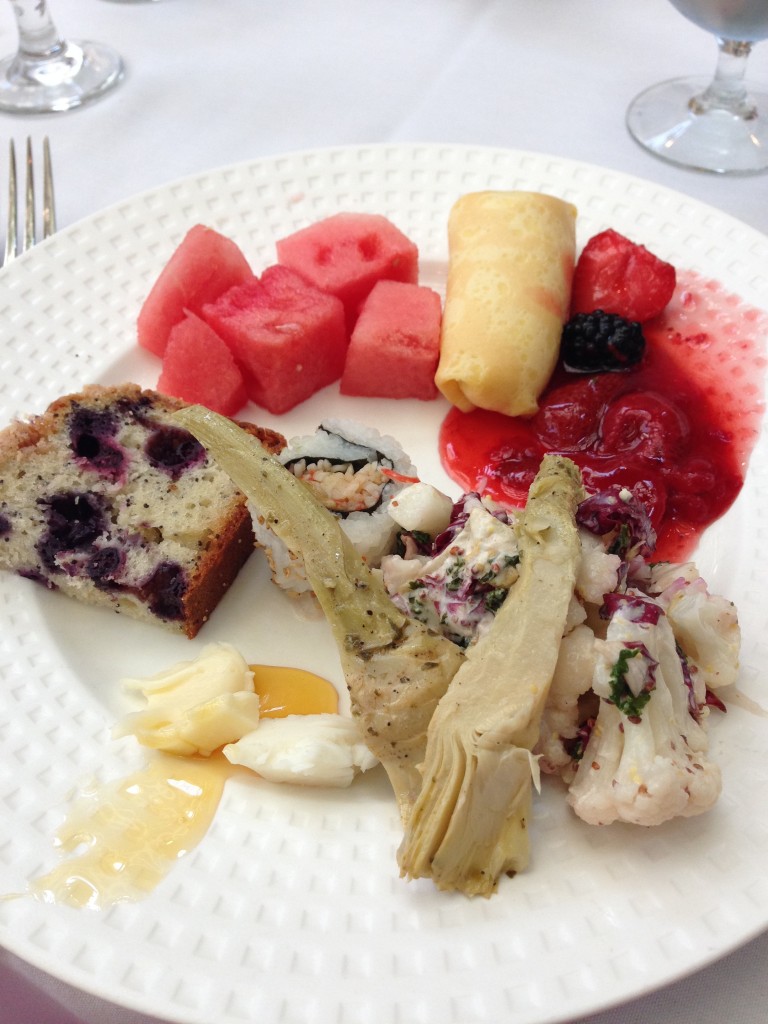 First course-I guess I'll call it the appetizers? Blueberry bread, fancy cheeses, watermelon, a cauliflower salad, and the star-a cheese blintz.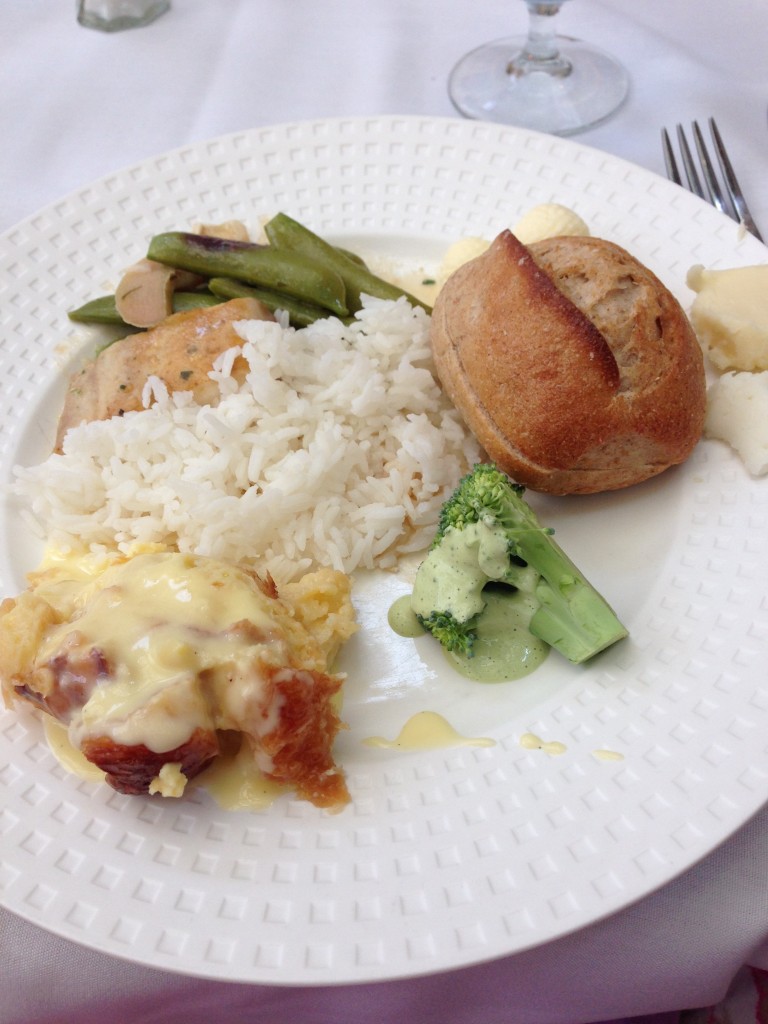 Course 2: real food. Mahi mahi, jasmine rice, a whole wheat roll, and bread pudding part 1. It was a sampler, ya know?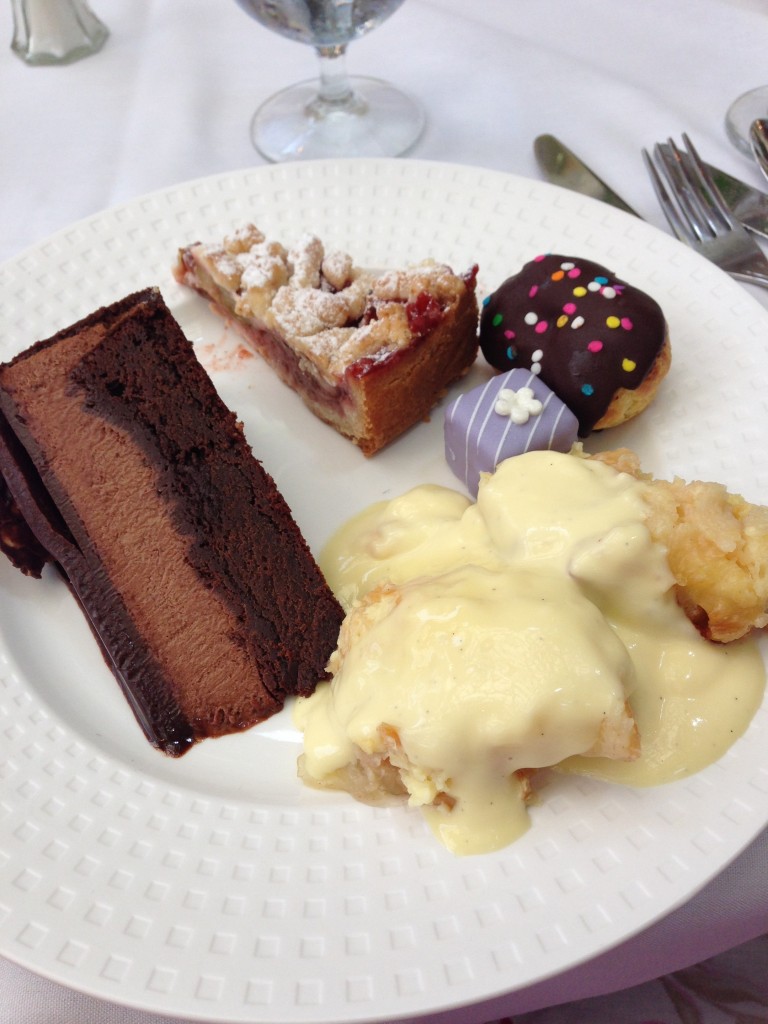 Course 3 was real dessert. My mom and I got some things to share (although you better believe that the bread pudding was all for me.) Super rich chocolate cake, berry rhubarb pie, baby chocolate eclair, a petit 4, and of course, bread pudding. My family certainly has a thing for bread pudding. We have an amazing family recipe (which I should totally post if we make it again. I could even try a healthier version?), and normally I don't go for other types. But this, my friends, was amazing. It was made with croissants. CROISSANTS! What a revolutionary idea! Seriously, SO good. So buttery and custardy, with a deliciously creamy custard sauce. This definitely stole the show today! After waddling away from brunch, it was time to search for Easter baskets and then embark on the annual Easter egg hunt!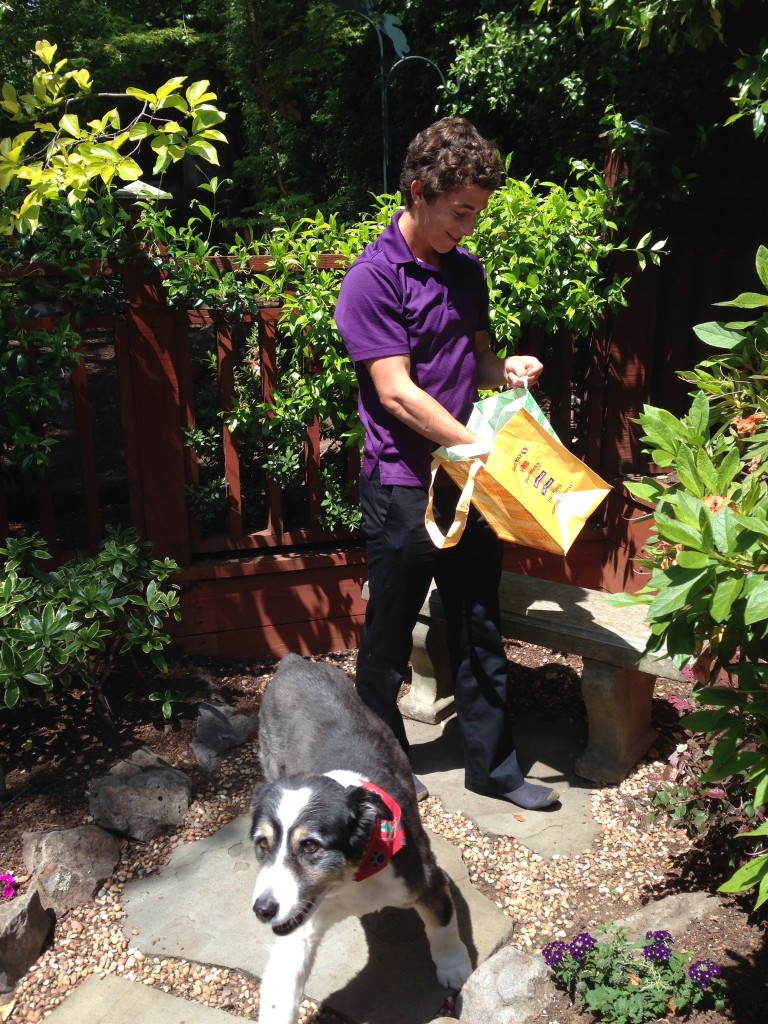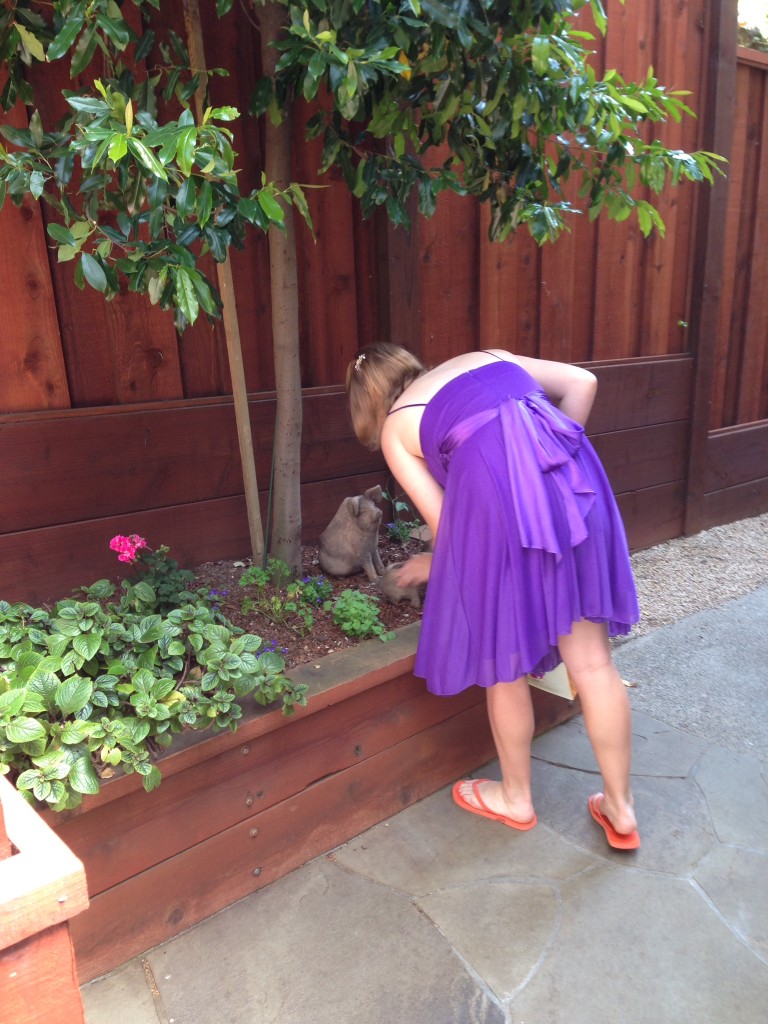 We found them all this year! Nothing like finding little plastic eggs in July…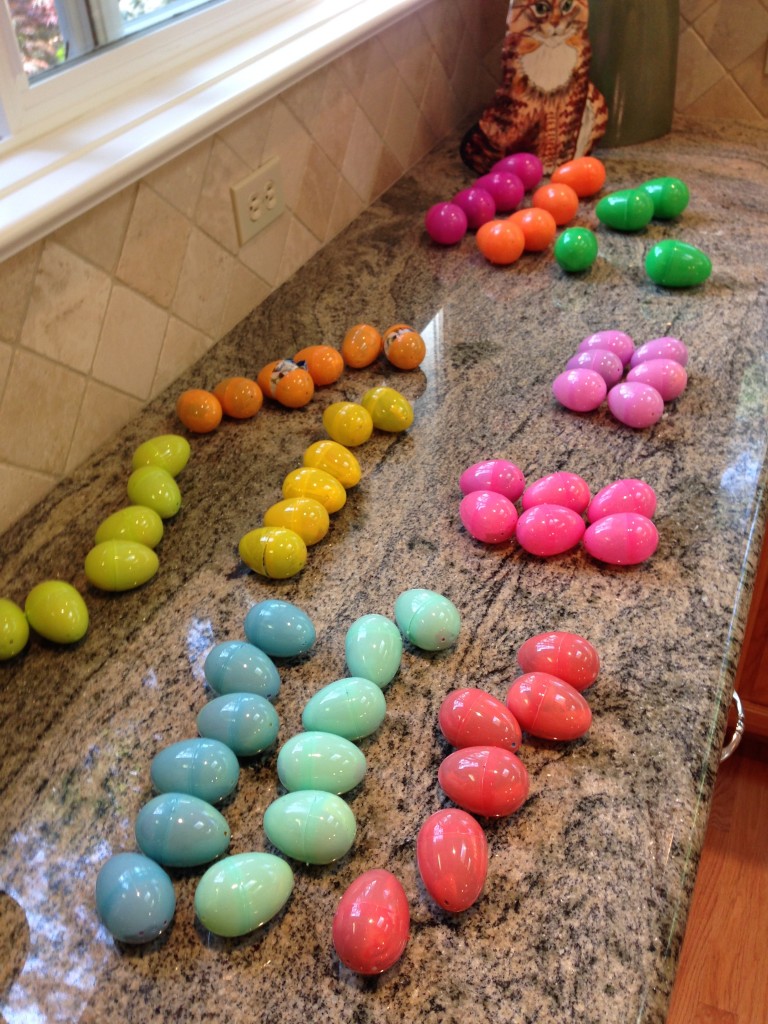 After some Easter candy and a subsequent food coma, I headed over to my neighbors house for a conversation in Spanish. I had to record it for a class, but it was a lot of fun! Sadly, my understanding of Spanish is far superior to my speaking ability-but that's just something to work on! Another Easter tradition happened as well-dying of eggs! We didn't do anything too crazy this year, but I think they turned out quite well!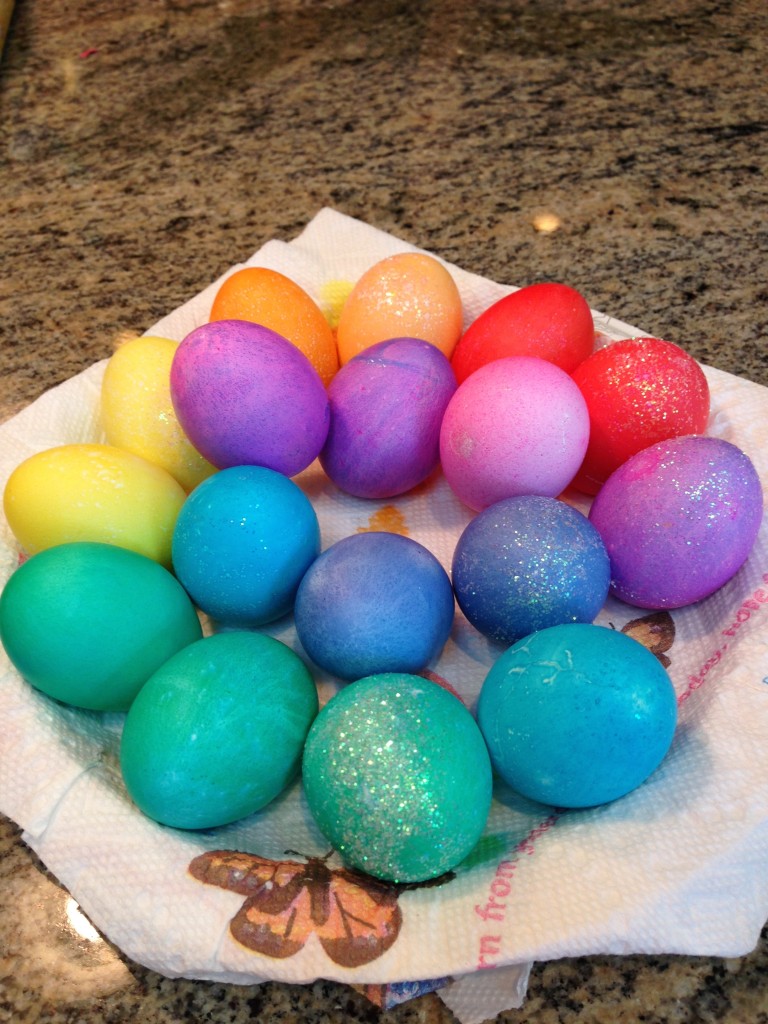 So now I basically have a million colorful eggs to eat! There are certainly worse problems to have! Somehow I ended up taking them ALL back with me. So expect nothing but eggs on here for the next week. But actually… I hope everyone has a fabulous Monday! What are your Easter traditions?