Hi friends! Halfway through actually taking a few pictures, I thought I would share a full day of eating from yesterday! I feel like sometimes my meals get repetitive, but it's been a little while, so let's do it!
Pre-Crossfit: Pumpkin Spice Cheerios, as per usual.
Crossfit was squats on squats. We did our 20 rep sets of back squats (130 for me) and presses, and then the following WOD: 21-18-15-12-9-6-3 overhead squats (55#) and push-ups, with 20 double unders after each round.
Breakfast:
Protein smoothie/shake/whatever you want to call it. 1 frozen banana, 1/3c milk (to keep it nice and thick), 1/3 packet of Quest chocolate milkshake protein powder (I like Quest because I can buy small packets; I don't go through protein powder quickly), cocoa powder.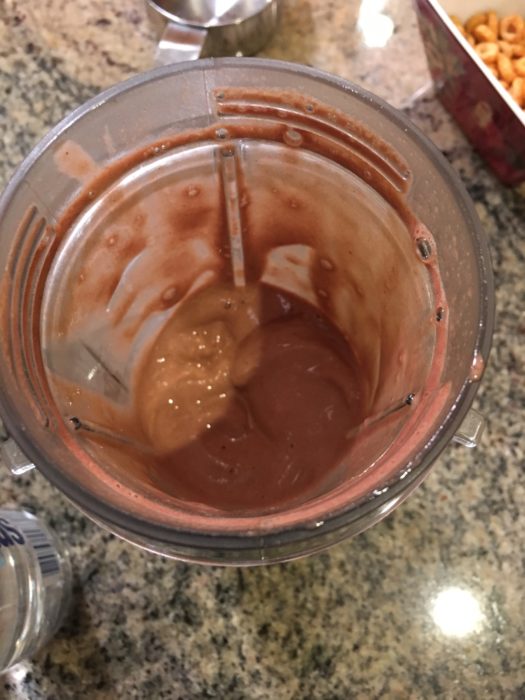 More pumpkin spice cheerios.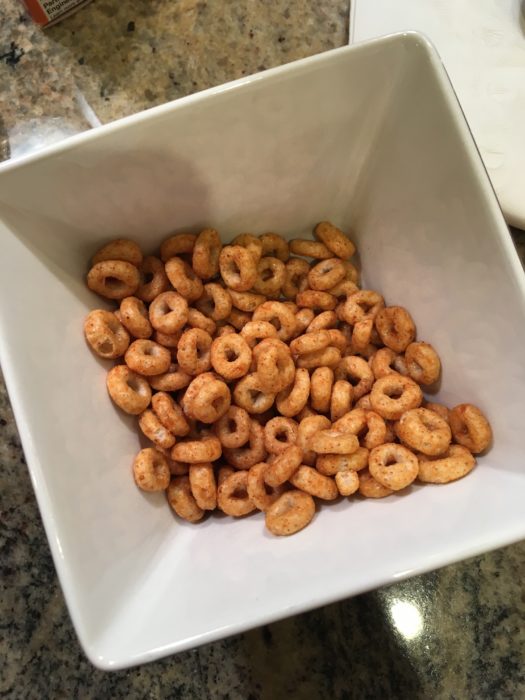 Coffee: I went to Peet's to work on Microbio before the library opened because I was up and at 'em early. This latte was inferior to last week's.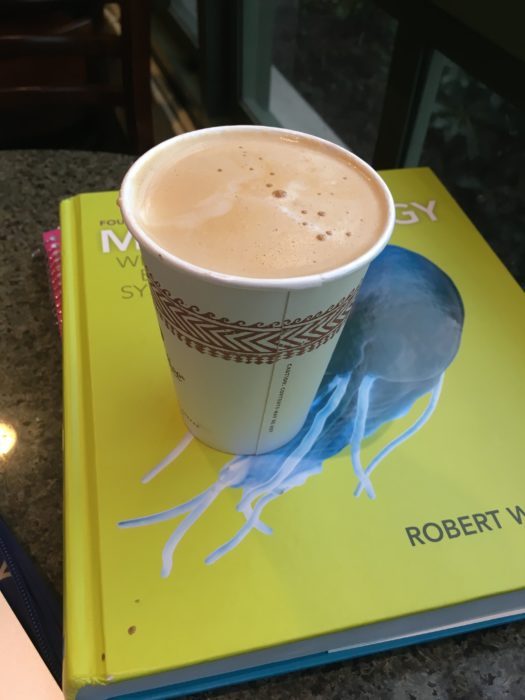 Lunch:
Leftover spinach and goat cheese bisque+GF cheddar crackers (Milton's). This was not enough food and/or protein….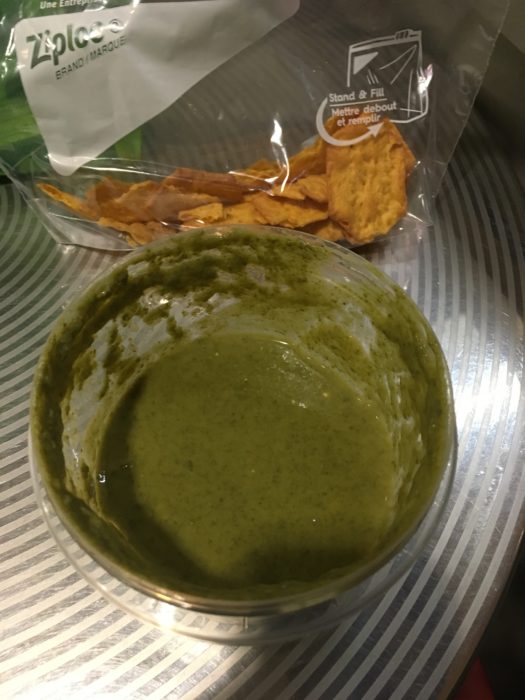 I was considering running that afternoon but instead went home for more food. I tried cinnamon chex and had some leftover meatballs for protein.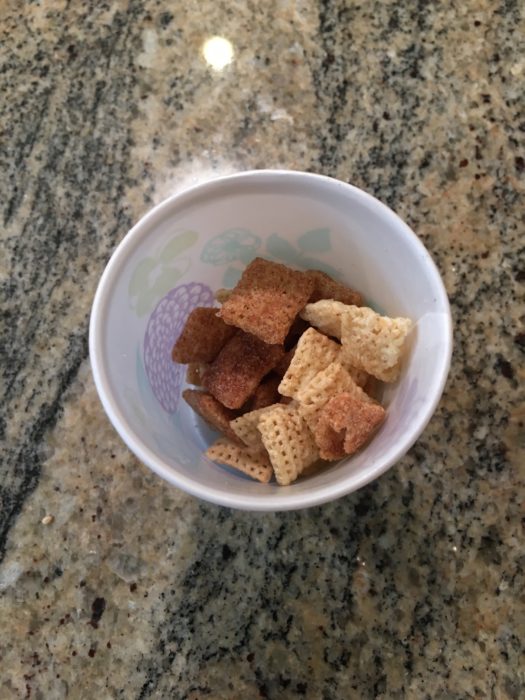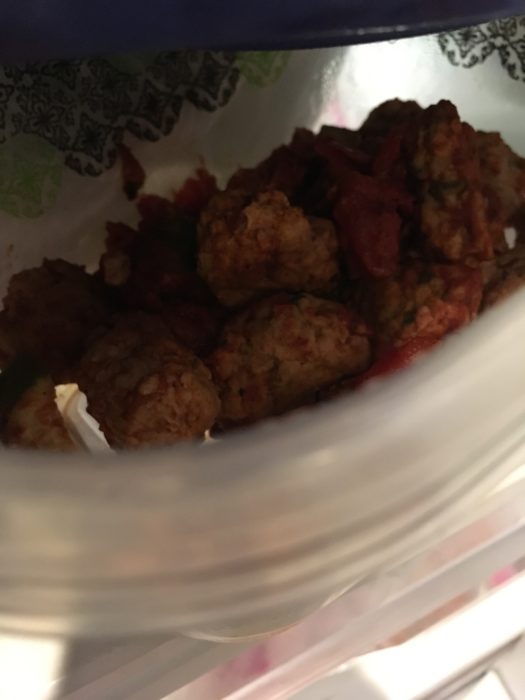 Snack:
It was cold/stormy/yucky out so I wanted a warm snack instead of just a bar! I had a Flapjacked muffin. YUM.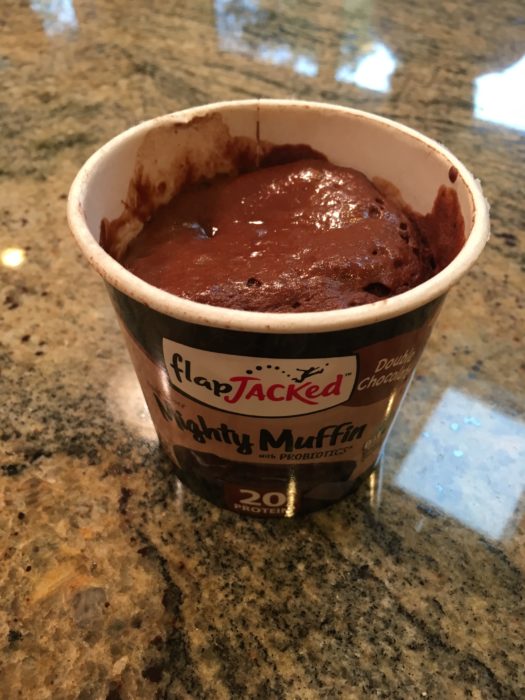 The key is to undercook them a little bit; they taste like lava cake!
Dinner:
My college roommate stopped by for a few hours on her way to the airport, so we made a Sunbasket meal together! We made Barcelona Chicken with a Meyer lemon olive sauce. We started by splitting a beer 3 ways with my mom.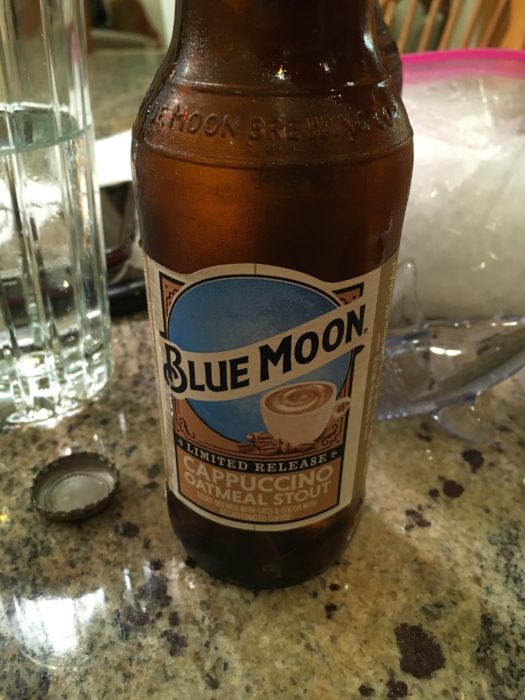 Aaaand the finished product! Served with paprika roasted sweet potatoes and parsnips.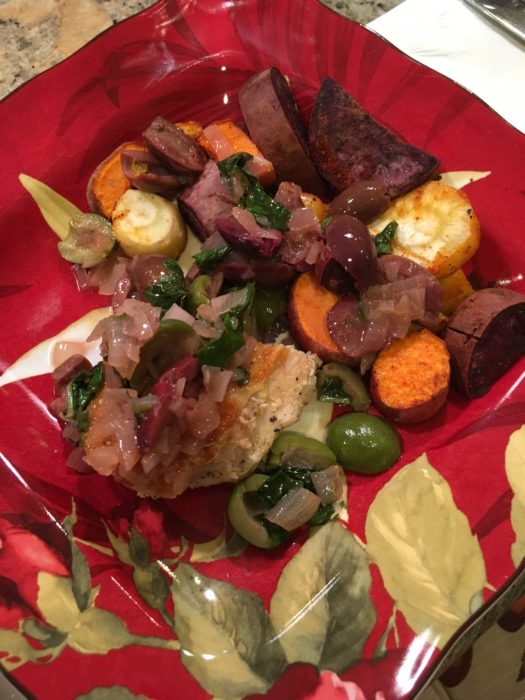 This was a good one! I do wish there were more vegetables though.
Dessert:
My decided to meet up with another college friend for hot chocolate. The closest place to where she lives is Whole Foods, but sadly their hot drinks bar was already closed. Instead, we went home with some peppermint marshmallows (SO delicious) and made hot chocolate ourselves.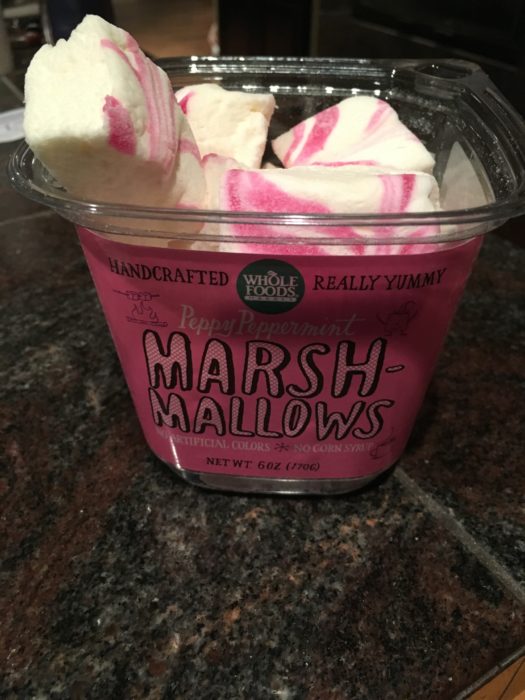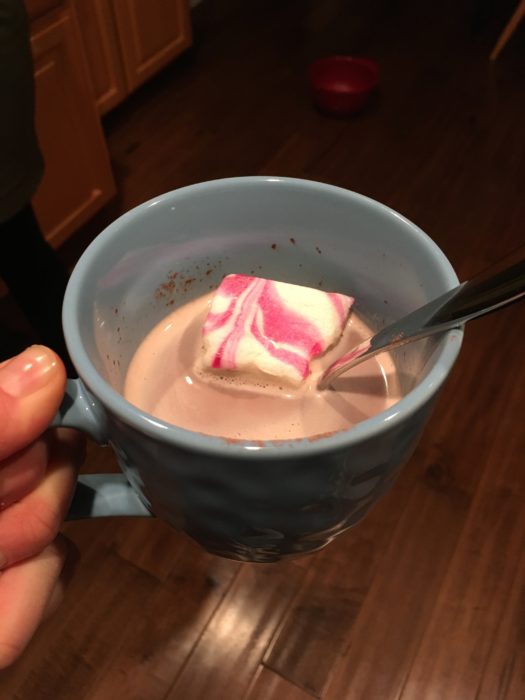 It was so great to see everyone and catch up!
Now, I'm off to get ready to teach a couple of spin classes today! I just made my playlist and it is FIRE. My playlists are always best after a little break from teaching!