Happy Monday!
My Wifi is super spotty right now so we'll see when this post actually goes up.
The weather this weekend was absolutely perfect. We had crazy storms all Thursday and Friday. I went on possibly the soggiest run ever Friday morning. Luckily, the rain settled down for a bit by midmorning Friday, and I didn't get to wet at work. It was nice enough to enjoy my Friday treat, a raspberry Dole whip!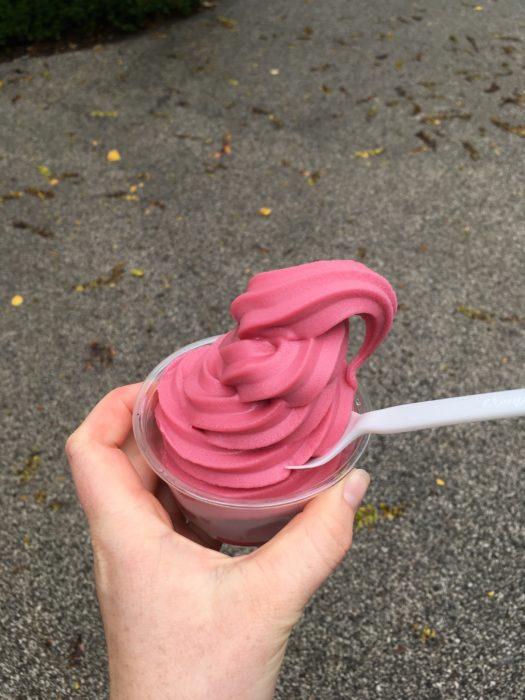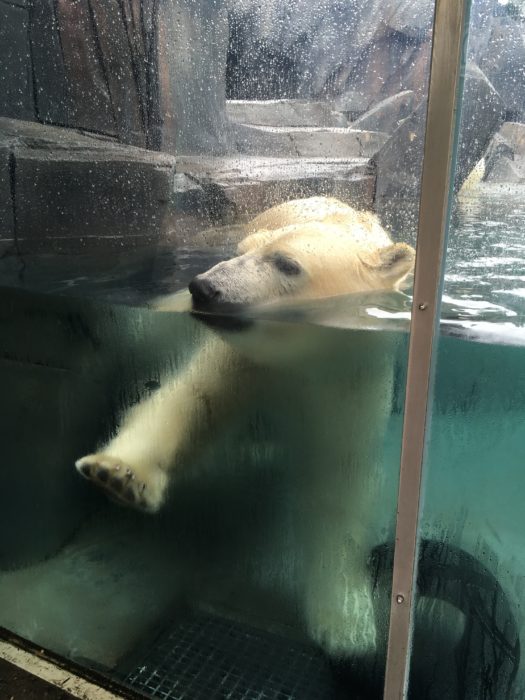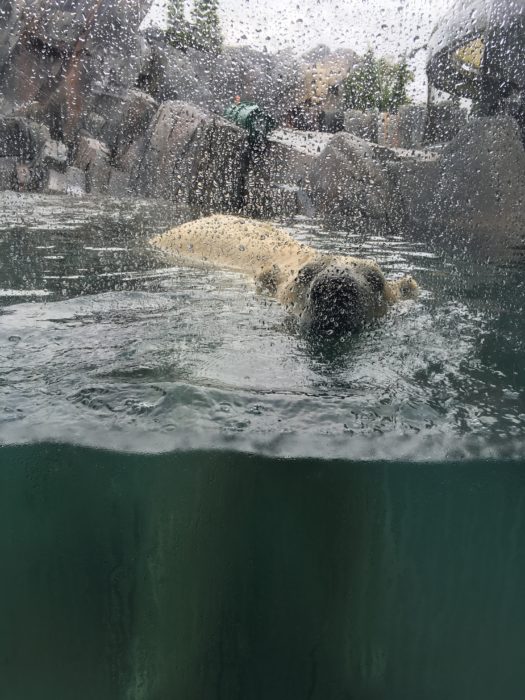 This is Kali (pronounced Cully). He's definitely the star of the zoo, and he's the biggest ham.
I spent my Friday night in with cats and spaghetti squash mac n cheese.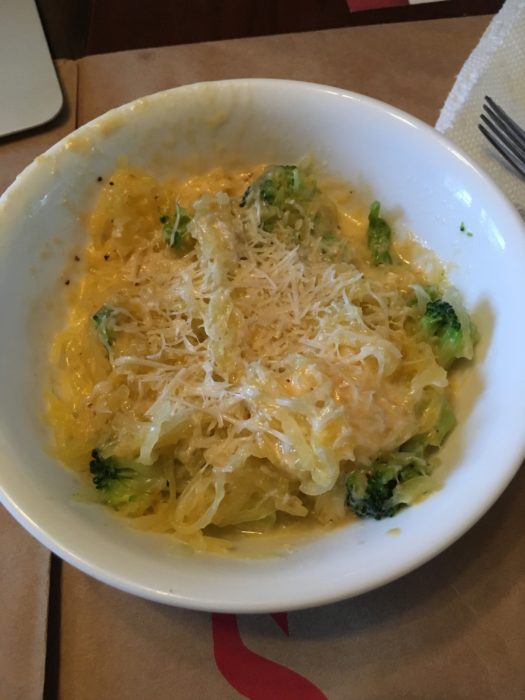 Saturday morning I taught an early spin class, and then my roommate (who is leaving soon!) and I went to St. Charles, dog in tow. St. Charles is about 30 minutes north of St. Louis, and has a cute historic downtown.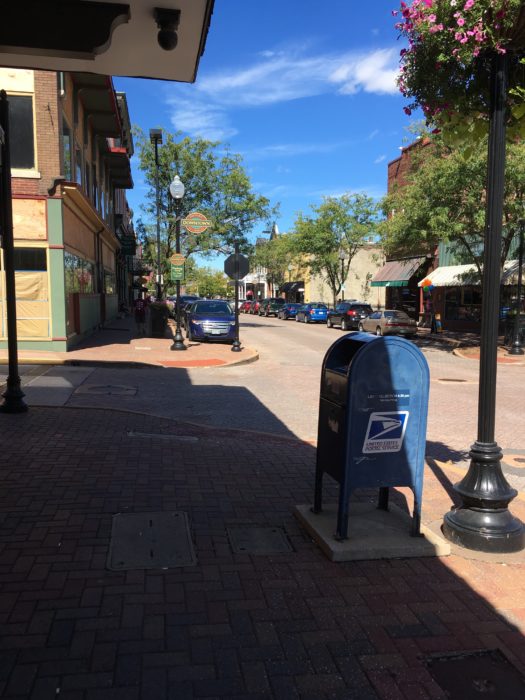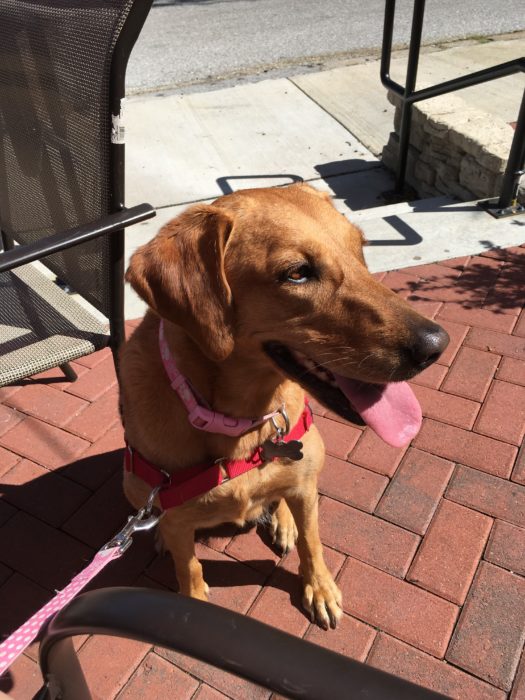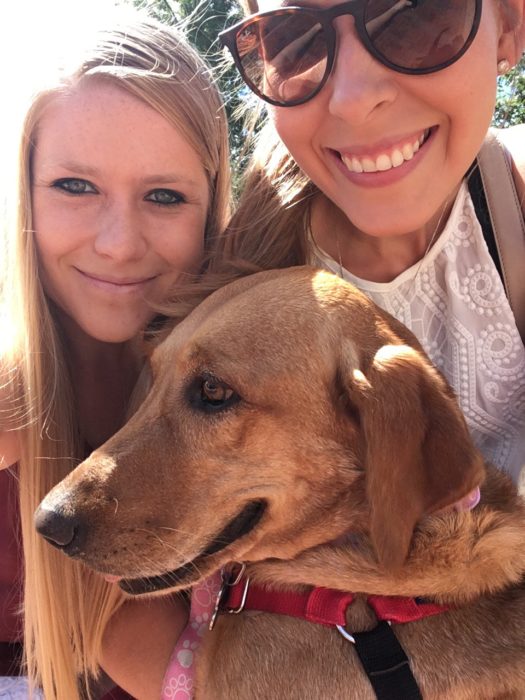 We walked around a bit. It's right by the river.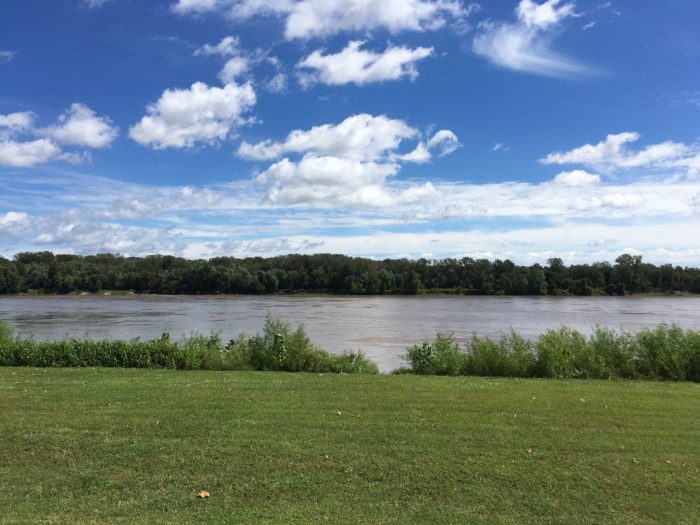 It was an interesting environment that day because there was some sort of bar crawl for charity going on, so downtown was pretty packed with crawlers in matching t-shirts. That's a cool event though! We stopped for lunch at a place with an outdoor patio for the dog, and after walking around a bit more, we stopped into Kilwins for ice cream.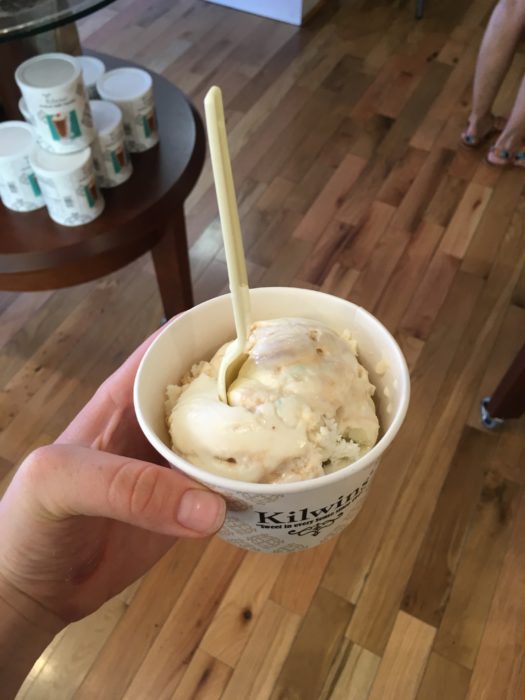 This was SO good. I haven't had normal, non froyo/custard ice cream in forever. This was salted caramel. It had caramel swirls and pieces of chocolate covered, delicious salted caramel.
Sunday morning began with a run. I did a different route, and surprised myself by busting out a slightly faster pace. I'll take it!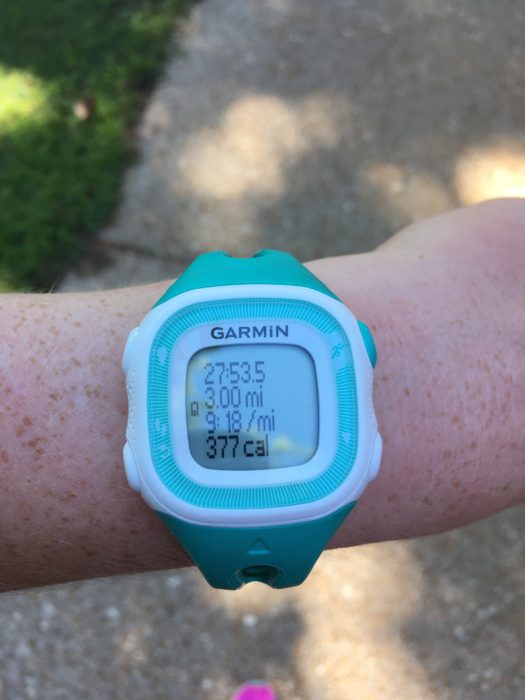 The big event of the day was going to a Cardinals game!
Busch stadium is beautiful.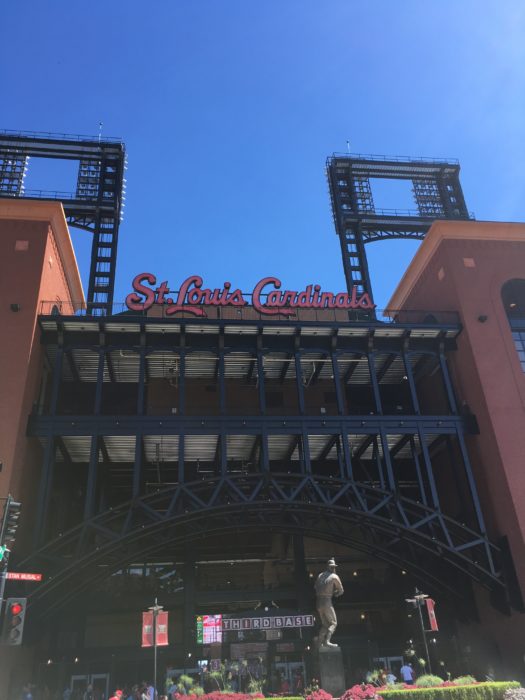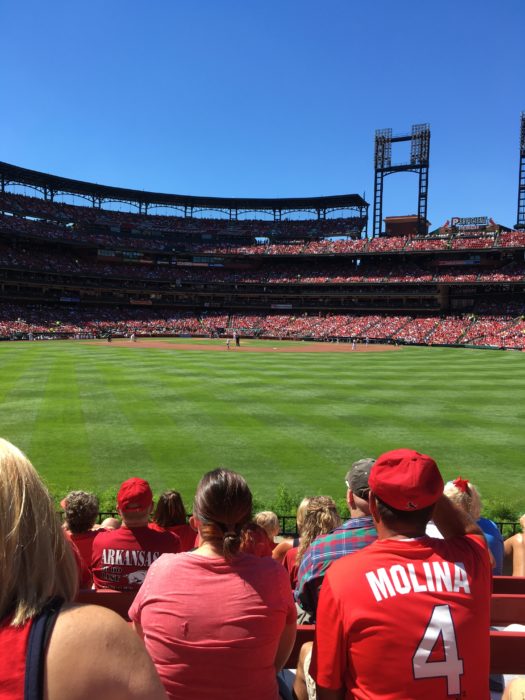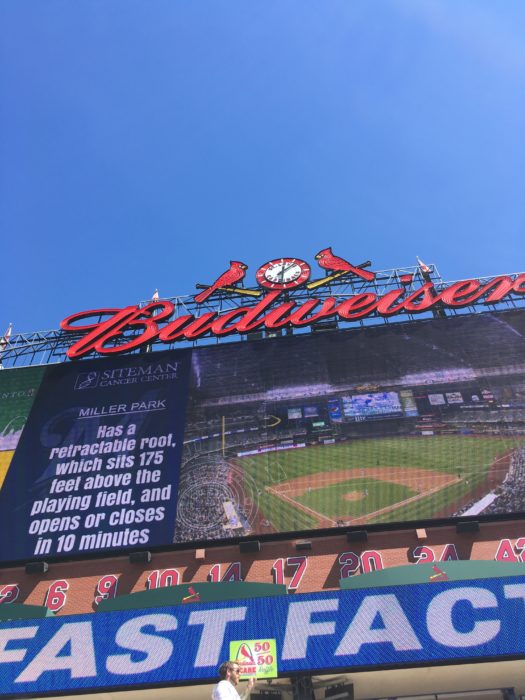 Nothing like AT&T Park in SF, of course!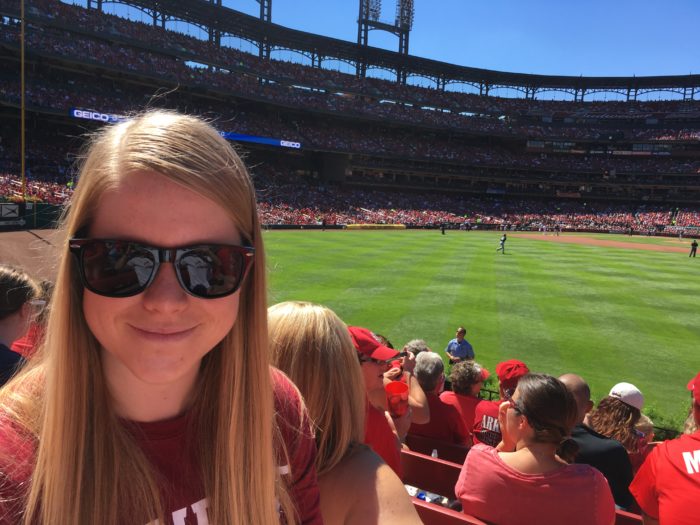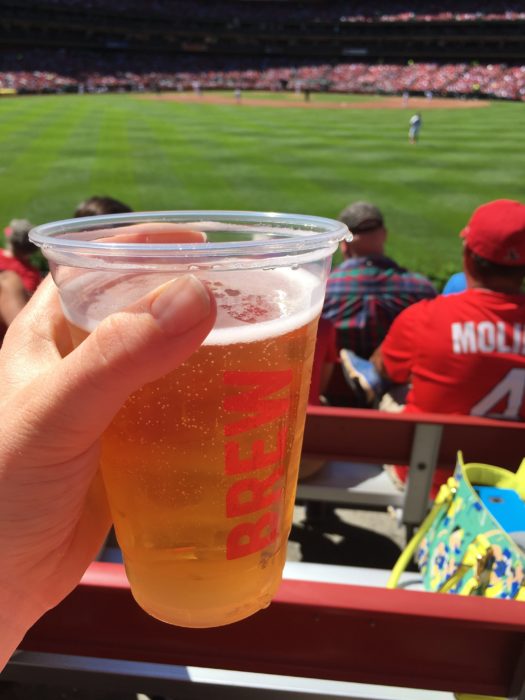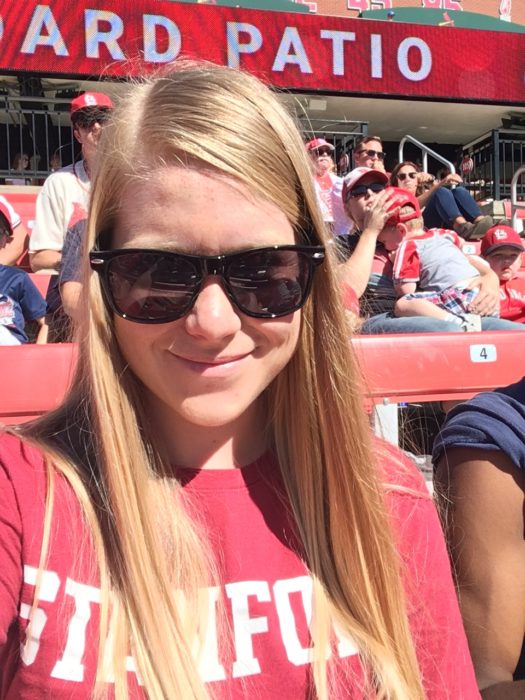 I had french fries and a beer for lunch. So healthy. I'm actually really happy that this was something I was able to do mentally and physically and be ok with. A year ago, the fat in the fries would have probably made me pretty sick. Progress, my friends!
I had to get Budweiser given my location. It's really okay. Solid but seems so watery.
The game was super fast, just over 2 hours, which is crazy. It was very low scoring, and the Cards lost. Honestly, I had trouble deciding if I should root for or against them. I'm a die hard Giants fan, and we're competing with the Cardinals for the Wild Card. But I have always liked the Cardinals (as a secondary team, of course).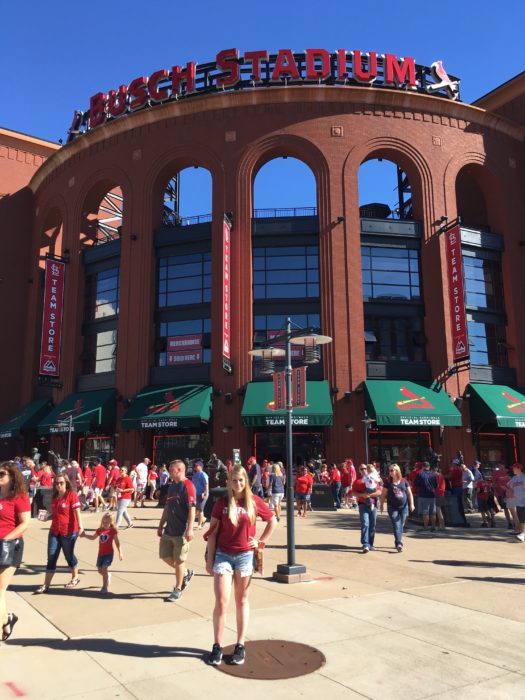 I couldn't bring myself to wear anything Cardinals. My loyalties lie elsewhere. But I did wear a Cardinal shirt! (Stanford Cardinal)
After the game, we walked over to Ballpark Village to the fudge shop to get chocolate covered marshmallows, which was something my roommate wanted to do one last time before she left.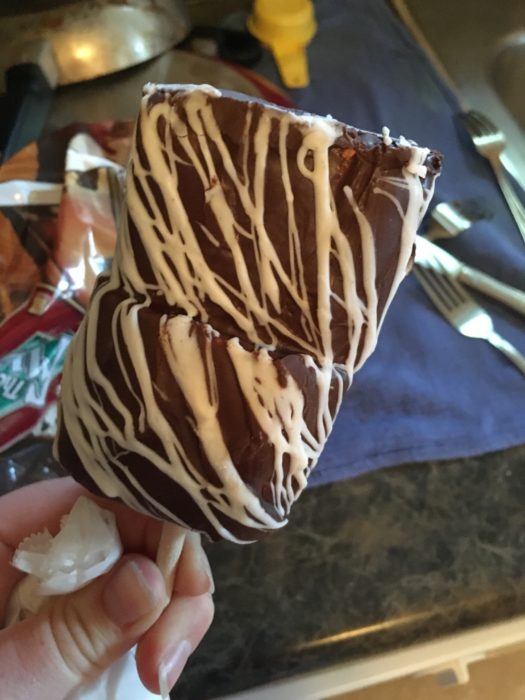 I want to apologize for the abruptness of this post. My Wifi has been pretty spotty so getting this together was the biggest pain. Also, I want to apologize for the relative lack of pictures. I've been working on something for you guys, which will hopefully be up Tuesday night!
Where are your baseball loyalties?