Hey guys! Happy WIAW. As always, a big thanks to Jenn for starting this.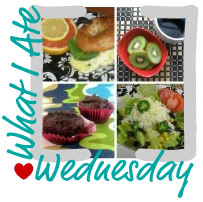 I'm going to go ahead and say that there are too ways to view this post.
I'm not going to lie, it could be viewed as a sort of lame blog post. But the reason it's so minimal?
I've been working on a VLOG, my second one! It is a full day of eating, plus Fitness is Sweet takes on St. Louis. Featuring lots of animals.
But if vlogs aren't your thing, everything else is below. But there's no cool music or cute animals. Your choice.
Breakfast: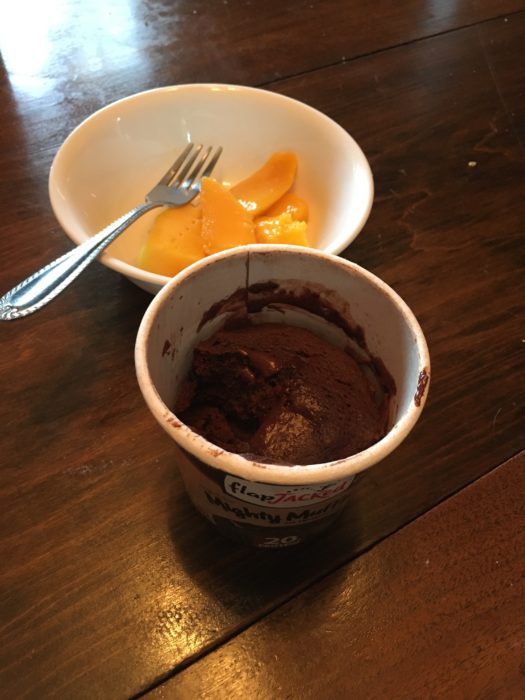 Double chocolate flapjacked muffin+mango. I realize this is a kind of lame breakfast for a full day of eating, but it's what I was in the mood for, and this is real life.
Coffee:
My coffeeshop of the day was Living Room in Maplewood.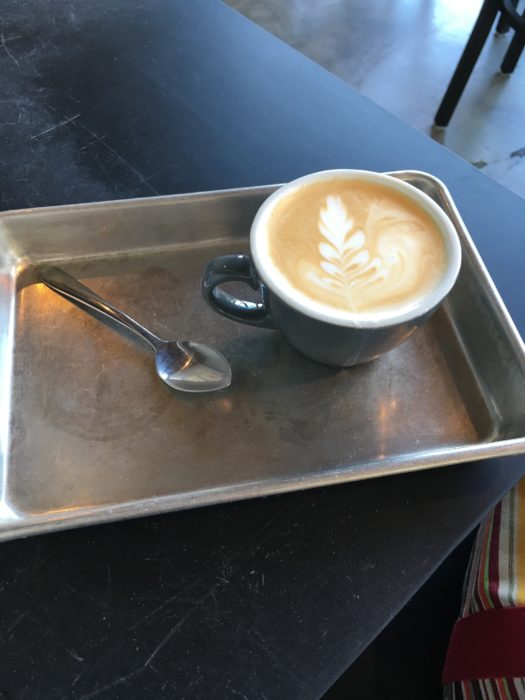 Guys, this was a good one. You can see that the milk foam is high quality, but the espresso had the deep, rich taste of top notch coffee. I would still put this slightly below Blueprint, but it's certainly close, and I will be back! We have a new contender!
Lunch:
I went to Whole Foods to the salad bar for some veggies.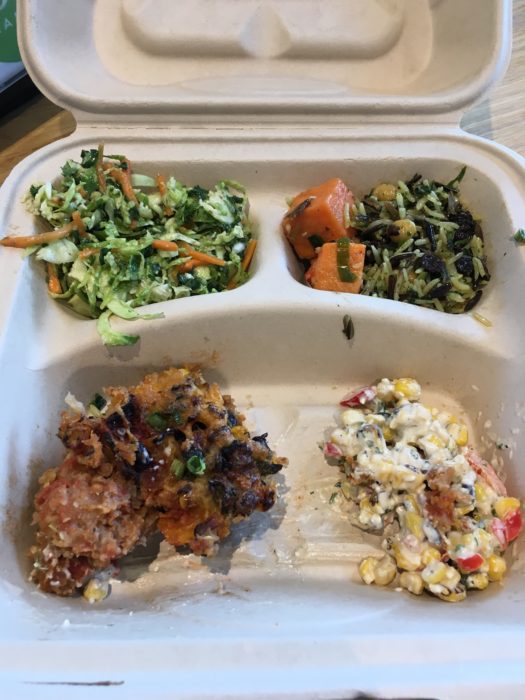 Going clockwise from the upper left: dill and mustard brussels sprout salad, basmati rice, currant, and chickpea salad with curry and a few sweet potatoes, corn elite, and chilaquiles.
I realize I should have had something more photogenic for my vlog day! Oh well.
Snack: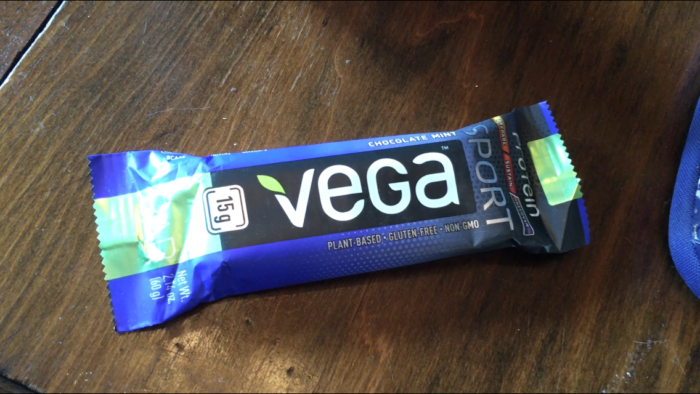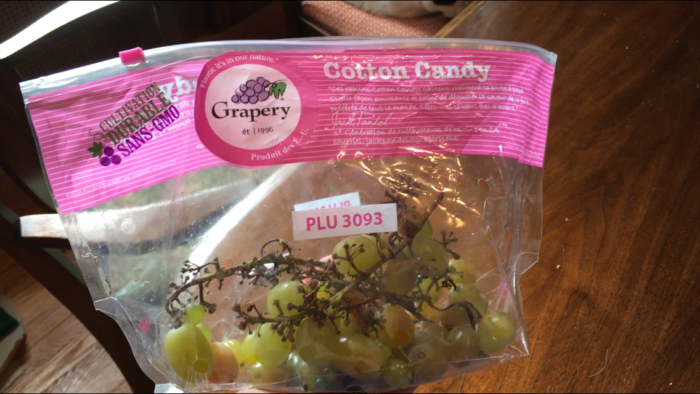 A mint chocolate Vega protein bar+cotton candy grapes. Still obsessed with these grapes.
Workout:
Nothing too crazy at Crossfit. We did close grip bench press, and then some hollow rocks and ring push ups. I mostly did the ring push ups scaled on my knees with the rings, but did one set from my toes. The WOD was a quick one: 10 minute AMRAP of 10 burpee box jumps (yuck) and 10 power snatches, which I kept reasonably light at 50#.
Pre-Dinner Snack:
You guys know I have to snack while cooking. This was an impulse buy from Target, and it was just okay. The actual bars are better, surprisingly.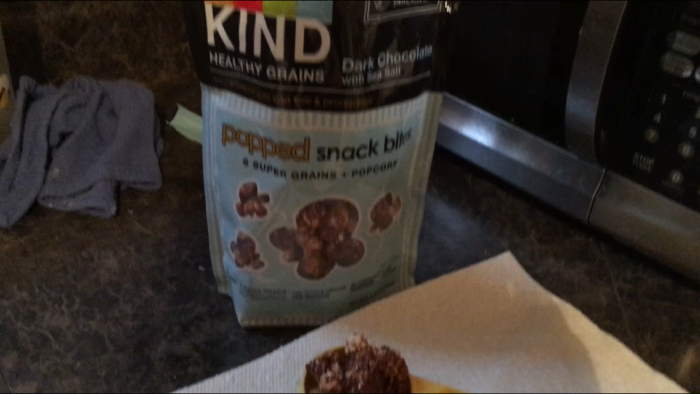 Dinner:
I made a BBQ chicken salad with pre-cooked pulled BBQ chicken. I tossed lettuce, tomato, red pepper, and corn with lime juice, olive oil, salt, and pepper. I then topped it with Holy Guacamole. On the side, I had some steam in the bag sweet potatoes with nutritional yeast and ketchup.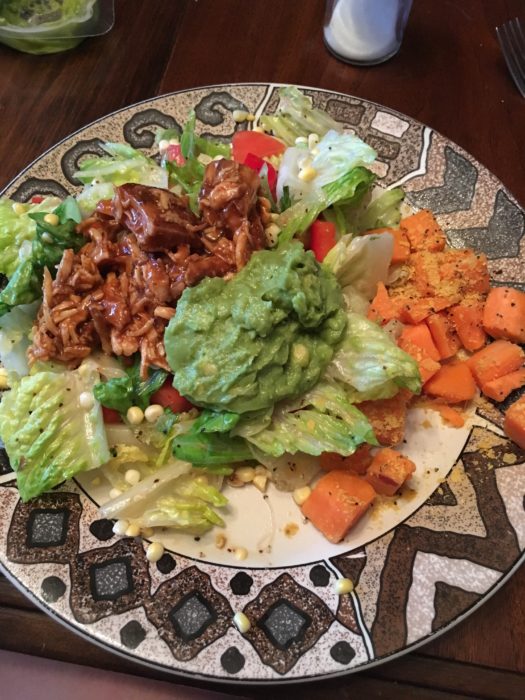 Dessert:
I had a square of milk chocolate, plus a Yasso Sea Salt Caramel froyo bar.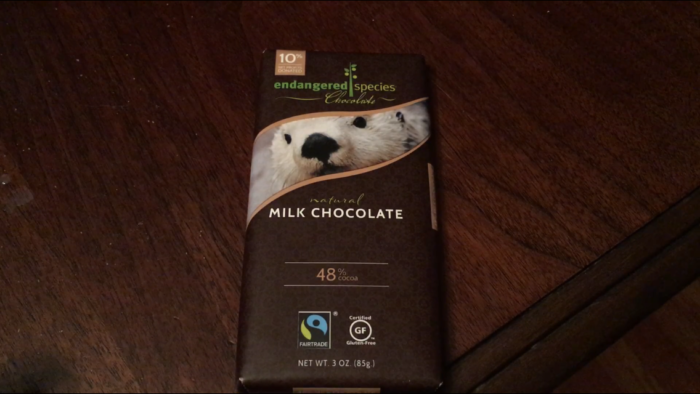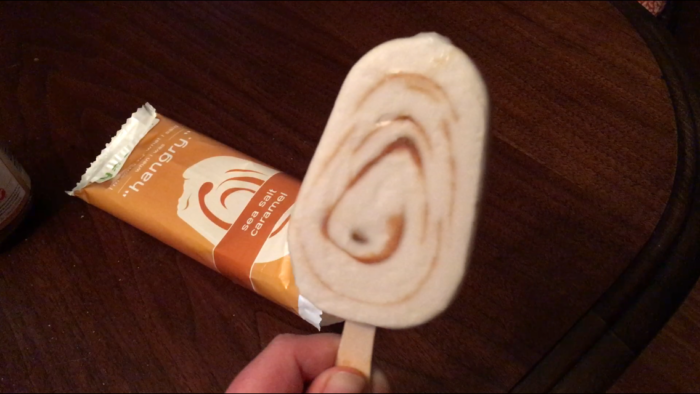 That's all for today—enjoy the vlog!
What's the prettiest food you ate this week?