So I'm having a blast.
To be honest, I wasn't sure what to expect from Tennessee. I've never been here, or anywhere in the South for that matter, but I'm enjoying my time here.
This past weekend, I visited one of my best friends from college in Nashville. Nashville is her hometown, and while she is not living there this summer, she returned for the weekend to show me around!
I woke up very early Saturday morning to squeeze in a run, my longest yet! 1.5 miles. The foot felt great! I need to continue to take things slowly though because even though my foot feel great, all the little muscles and tendons in my ankle are still really weak.
It's 3 hours from Knoxville to Nashville. So, I mentioned I'm trying to embrace what I have here. I've been listening to country music while I've been here, which is something I have never in my life done before. I have a sort of favorite country station? Mostly I like listening to music when I drive, and 90% of the radio here is country. I can't believe I'm saying this, but I listened to country music the entire 3 hour drive there, and the entire 3 hour drive back. I also think the lyrics are interesting to listen to; they tell you a lot of cultural ideals.
I stopped about 2 hours in to the trip, only to look at my clock, extremely confused, only to remember that time zones are a thing, I crossed time zones, and thus was going to arrive an hour early. Whoops….
Upon arrival I got to meet my friend's 3 pugs. That is a lot of pugs!
First order of business?
BRUNCH. We went to Fido's, and it was fantastic. I got a decaf iced latte to start.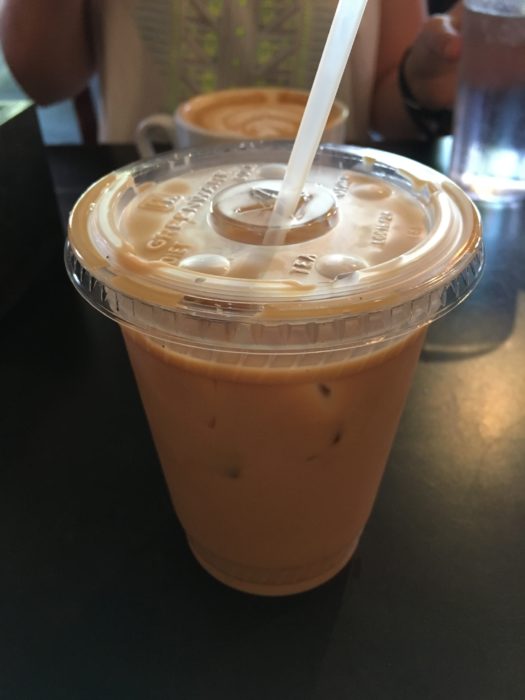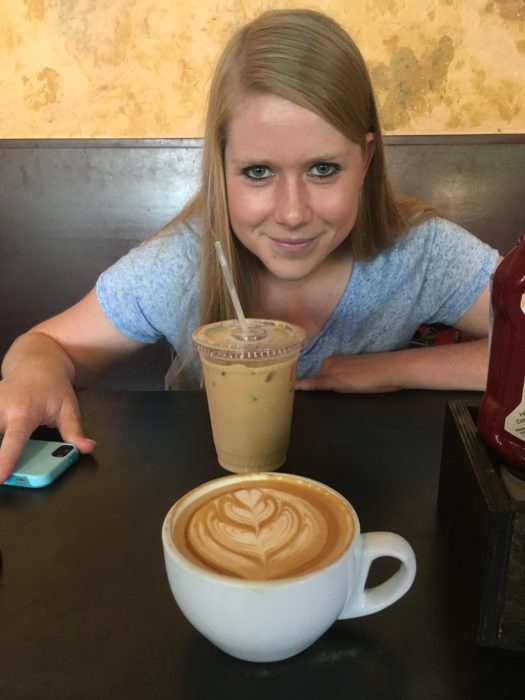 For our entrees, we split a veggie and feta scramble, and AWESOME gluten free sourdough salted caramel french toast. I am of the opinion that french toast should be made with sourdough. If you haven't tried that before, DO IT!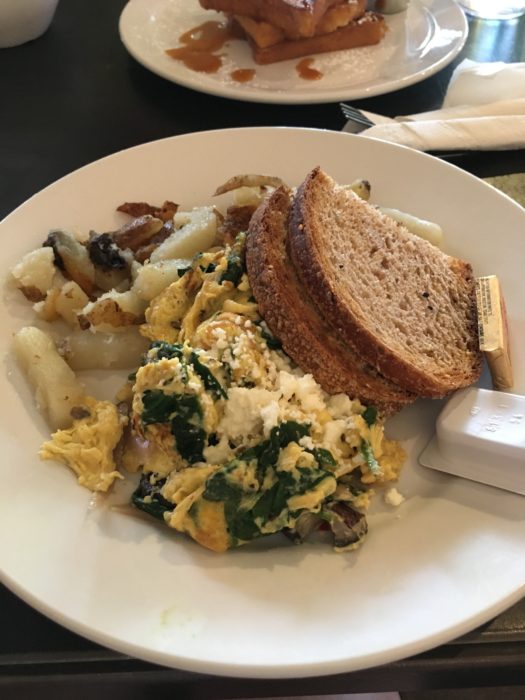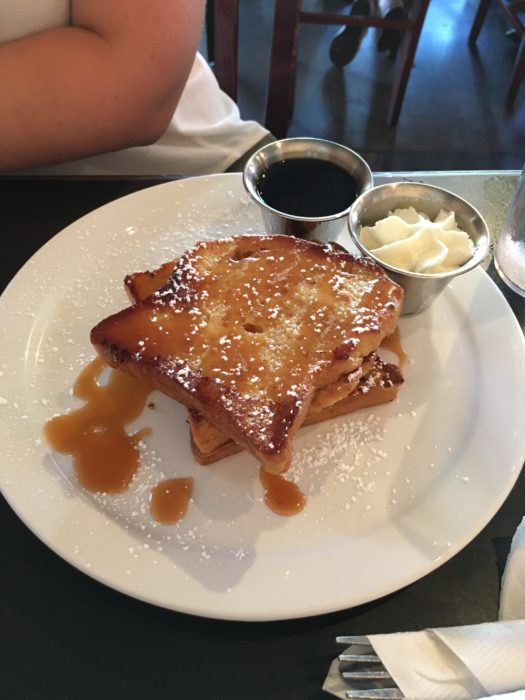 From there, she took me to the Parthenon.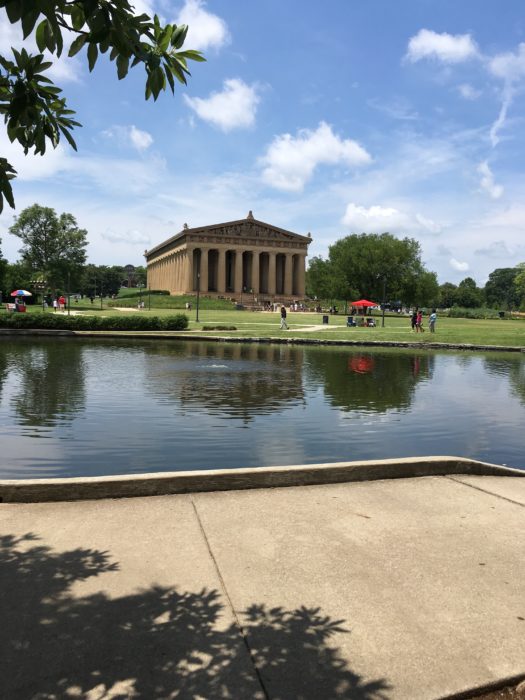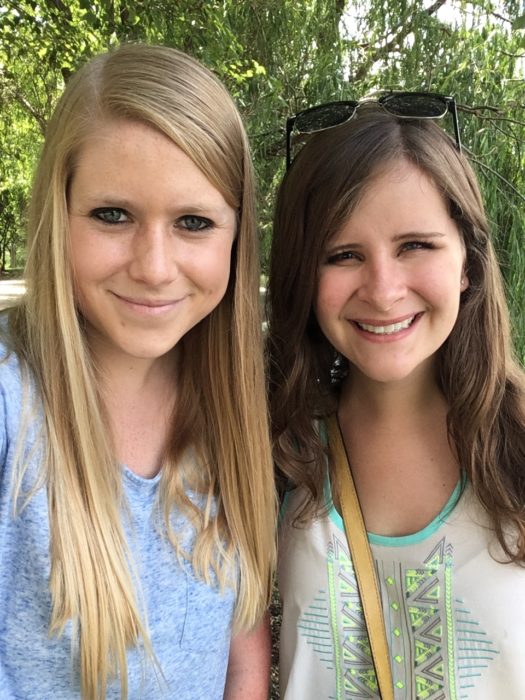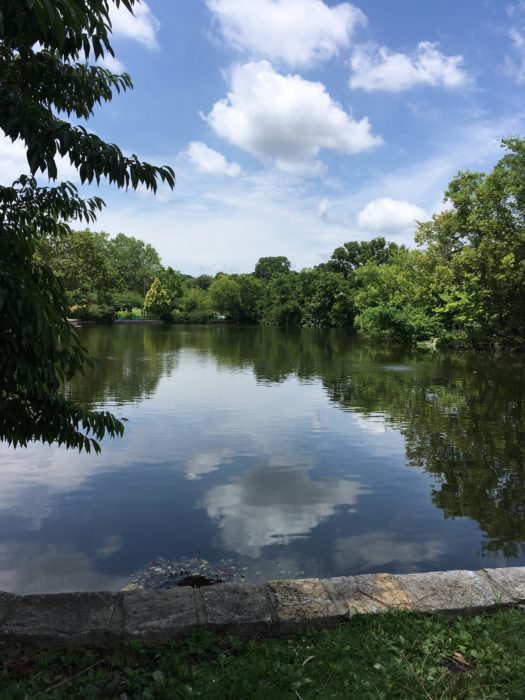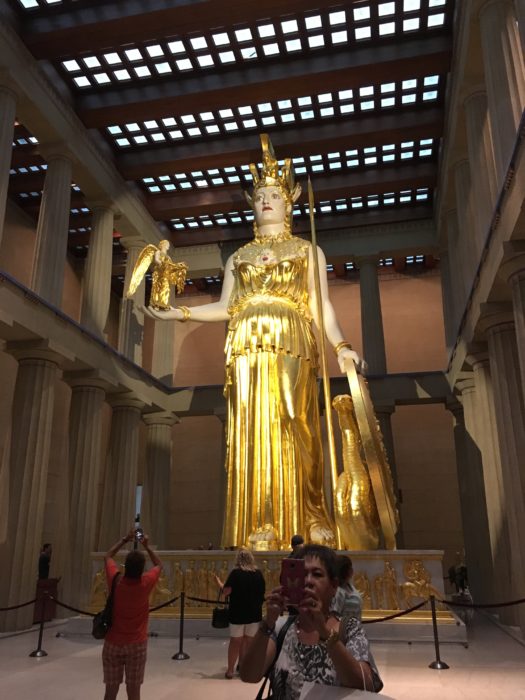 After that, we walked around a bit downtown. It was turning into a scorcher. 100 degrees according to my car thermometer, and nice and humid.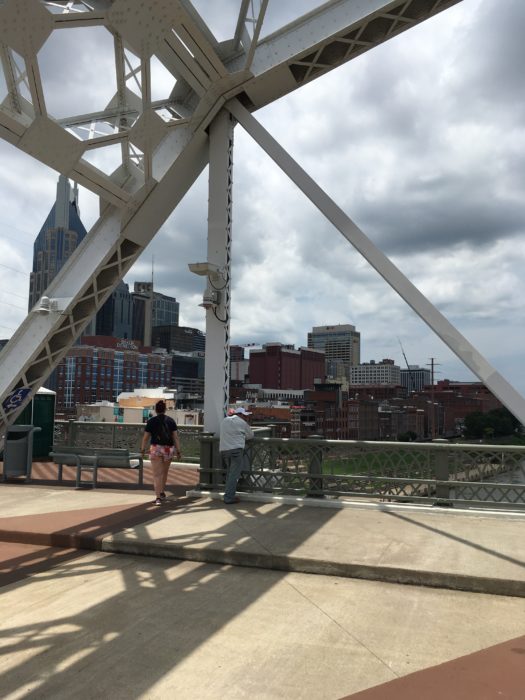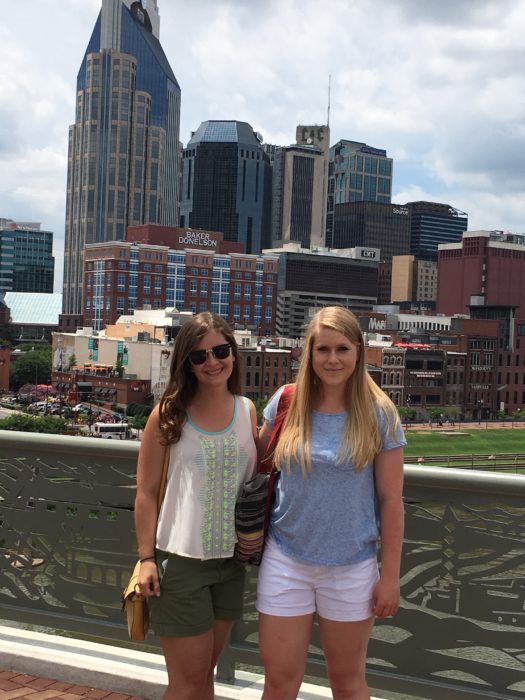 At this point, we were more than ready for a little AC and a little ice cream. She took me to her favorite ice cream shop, with gourmet flavors. They all sounded delicious, but I settled on sun popped corn.
We returned back to her house to cool off and to play a game of darts. I wasn't as terrible as I was expecting to be, haha.
Then, we headed out to dinner with her family. I don't have pictures because I was being polite and didn't want to pull my phone out. I had a side salad to start and then a curry-ish quinoa cauliflower bowl.
Because her family clearly knows me too well (or we would all get along great), we went to a Nashville Sounds game, a minor league baseball team. I've never actually been to a minor league game! It was a really fun atmosphere. In the oatmeal, there were corn holes, mini-golf, and ping pong.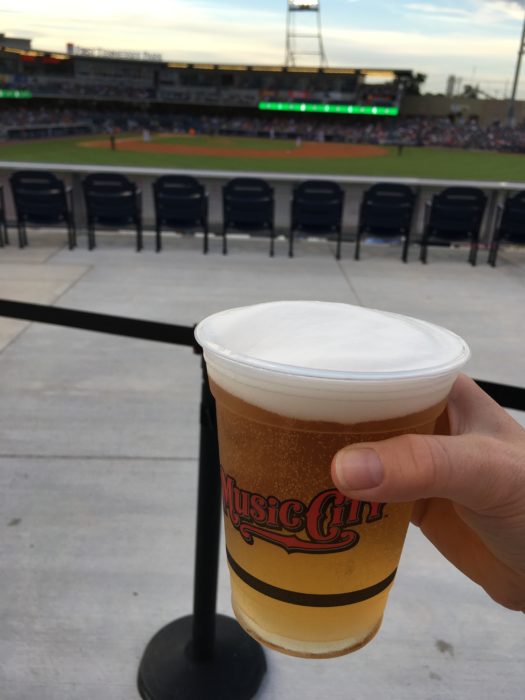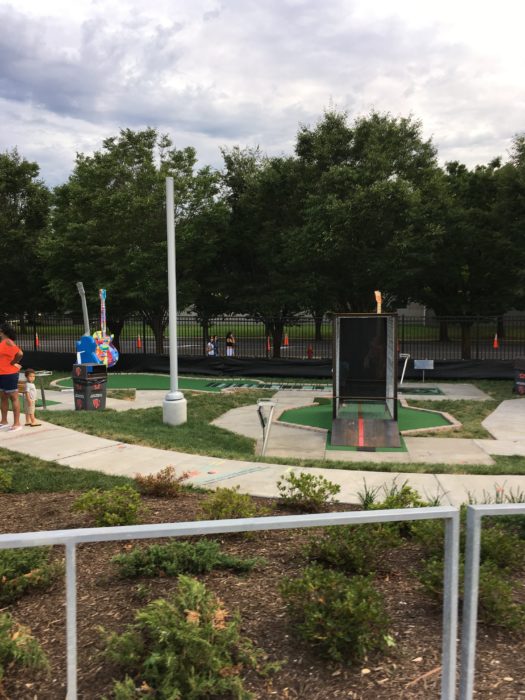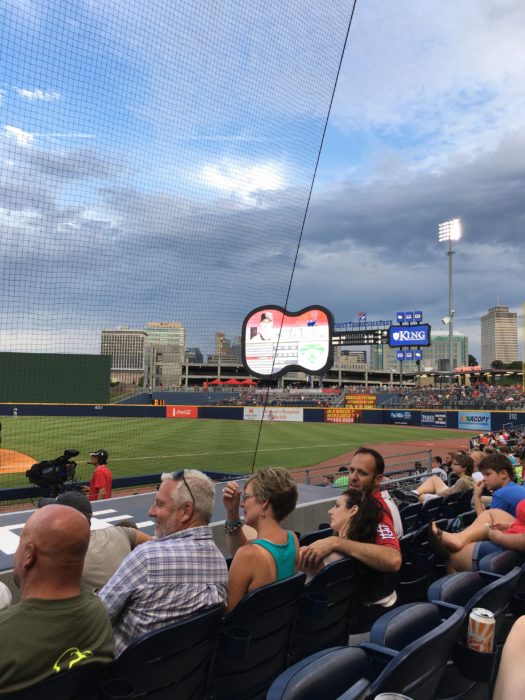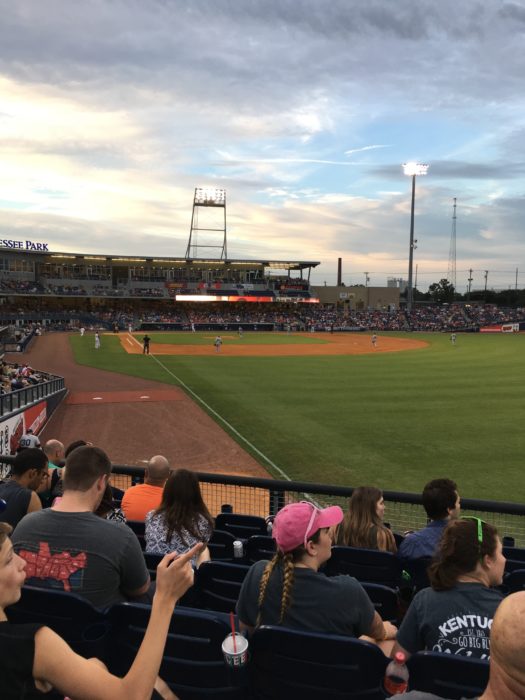 Unfortunately, they were losing when we left a few innings early to head downtown. It was fun seeing the city so alive at night! (Not that it wasn't alive a lot during the day as well!)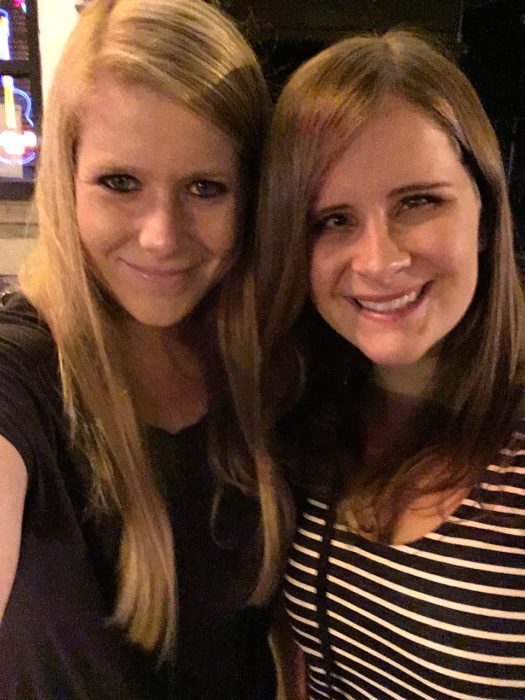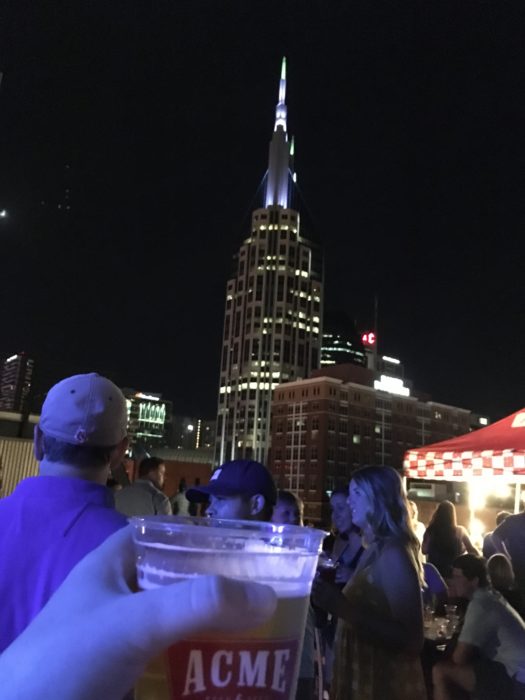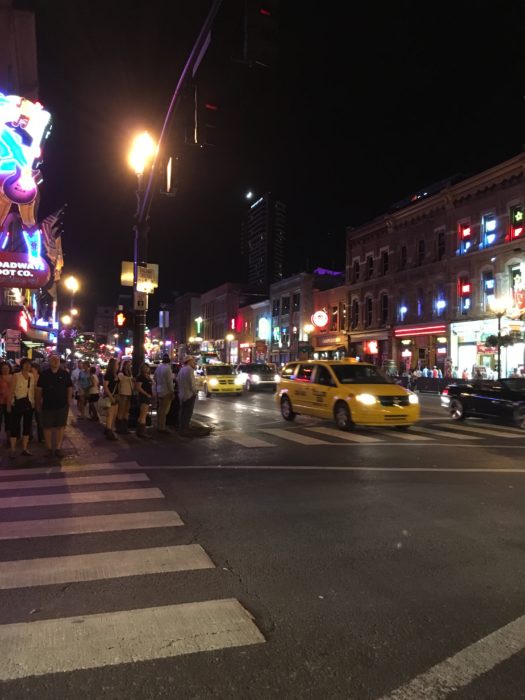 We went to the rooftop of several buildings, and had a gray view of the city. One fun thing about Nashville is that so many places have live bands playing. A lot of them have multiple floors, with multiple bands playing! I was so proud of myself for recognizing the covers of some country songs. Am I an honorary Southerner yet?
The next morning, we had a breakfast of eggs and fruit, and then embarked on my first canoeing adventure!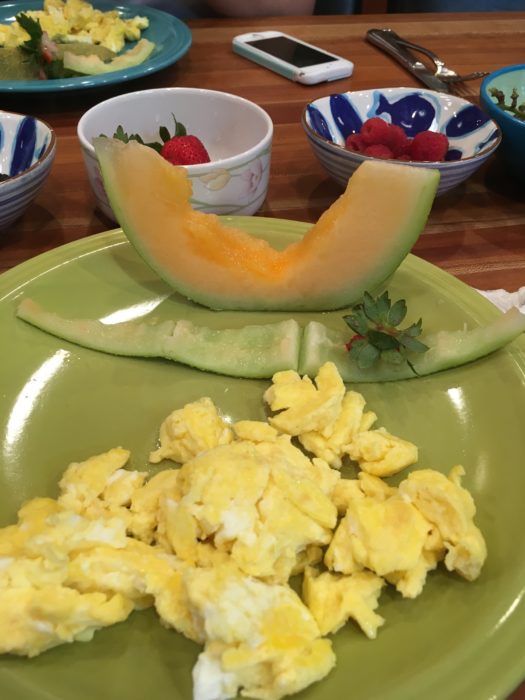 I've been kayaking before, but never canoeing. We drove out to a nearby river, and rented a canoe to take on the 2 hour trip.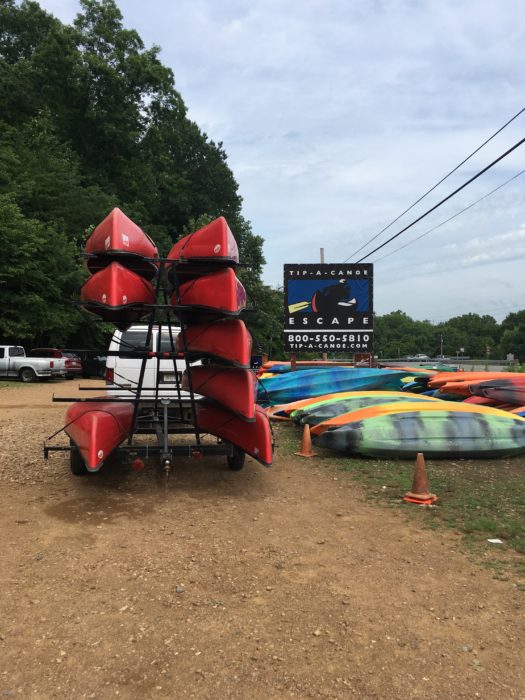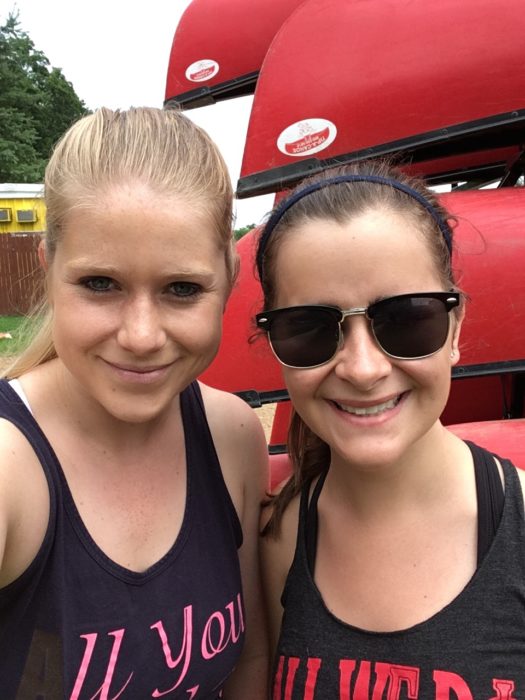 We did not take any picture on the water, because we didn't trust ourselves not to tip. (Spoiler alert: we didn't!) It was so peaceful on the water, and it made me miss rowing a bit. The weather was perfect. It was warm, but early enough that the cloud cover kept it from being too hot.
Our final adventure was a very late lunch. Our orders got a bit messed up so we were there for a while, but it was delicious.
Smoked gouda grits.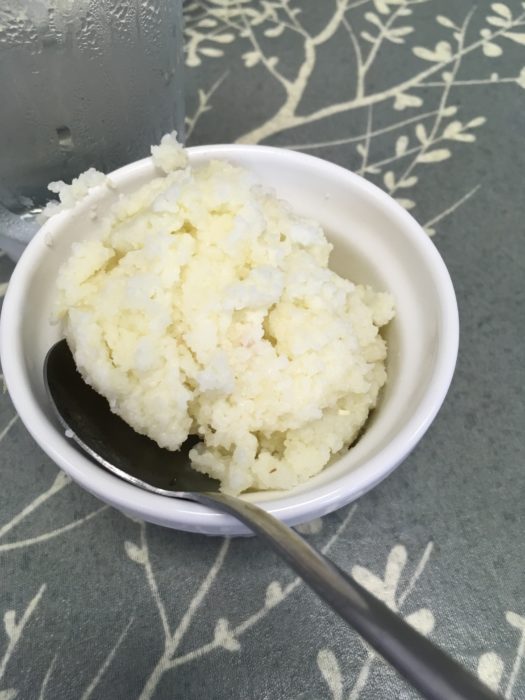 Avocado salad.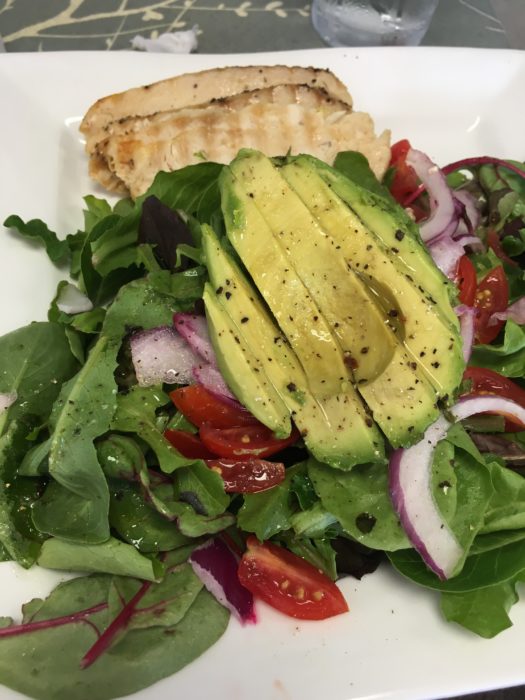 And GF lemon bar (OMG so good).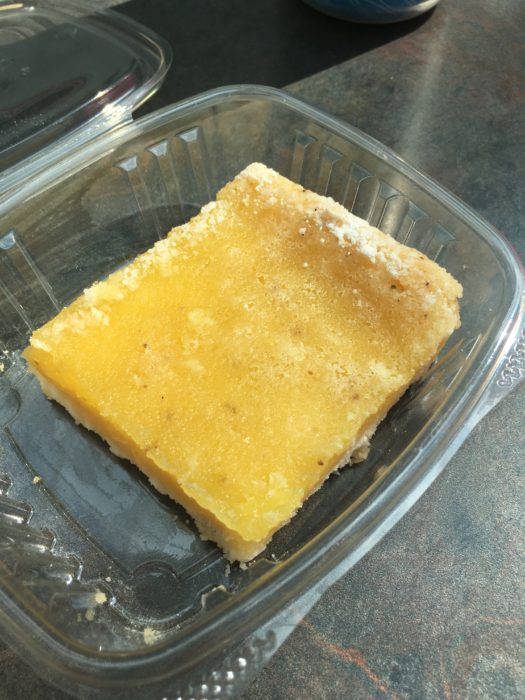 And then it was time to make the 3 hour drive back! It's funny, I know I've only been in Knoxville for 2 weeks but I felt like leaving Nashville and coming back was like coming home. Huh. I am trying to embrace the culture here, and take a step back. I don't know how to explain it, but I feel like it's a culture of "good vibes."
Have you ever been to Nashville?