Hi friends! We're back for another day in the life! Sadly, this may not be the most detailed, but we'll roll with it, right?
5:40am: Alarm goes off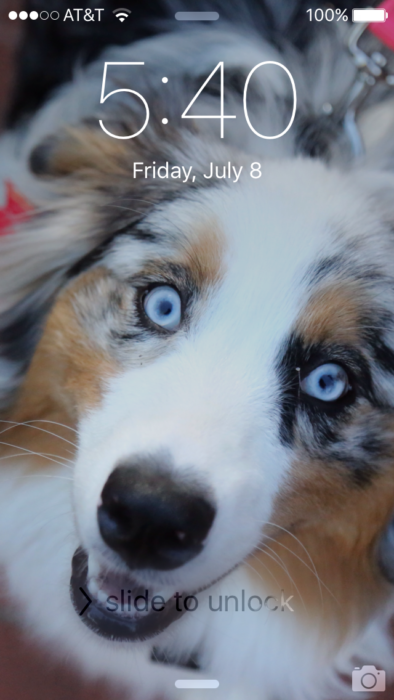 I get ready for Crossfit. This involves eating a bit: half a slice of zucchini bread (the last of my minimal freezer ration that I brought from home) and a few GF cheese filled crackers (SO addictive).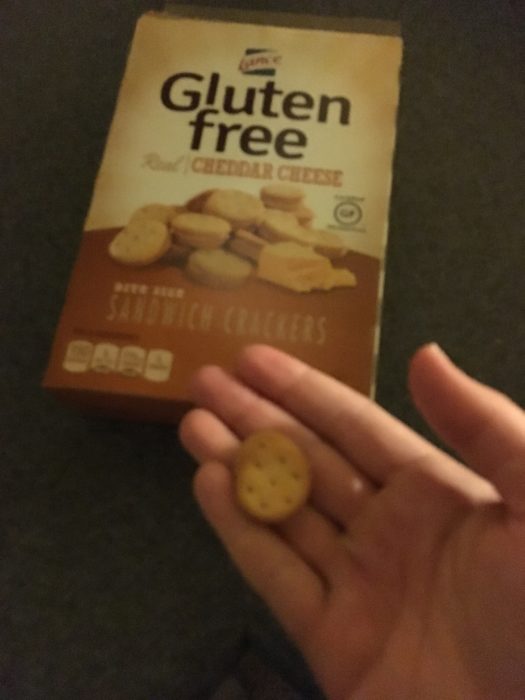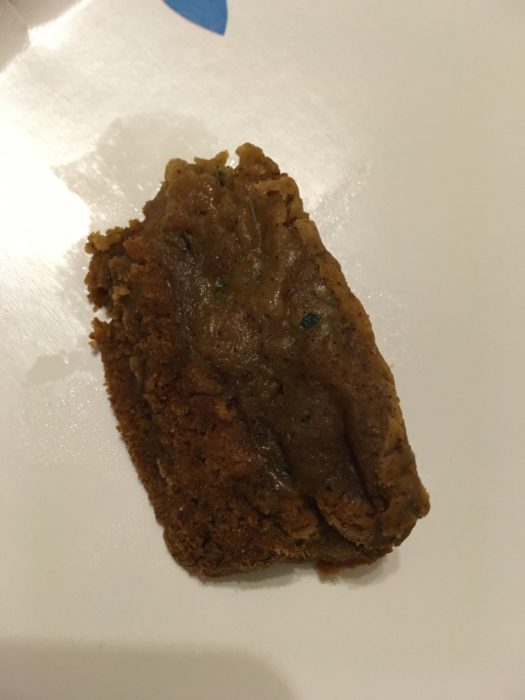 I'm not normally one to workout in just spandex, but workouts have been SO sticky with the humidity. The gym is unairconditioned an dust holds heat, so it's gross even at 6:30am. When I wear shorts, they just stick to my skin and make it hard to move around.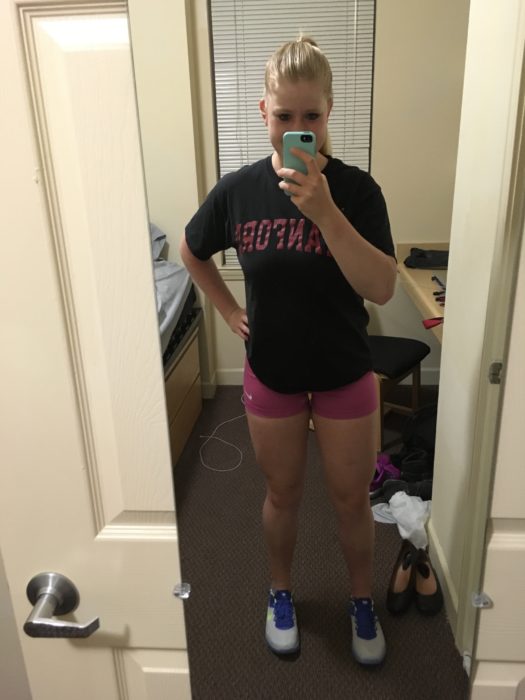 I actually end up taking less time than I allotted to get ready. It's only 1 mile away too.
6:20ish: walk in and start to warm up. We don't do warm ups as a class; you're responsible for doing your own beforehand.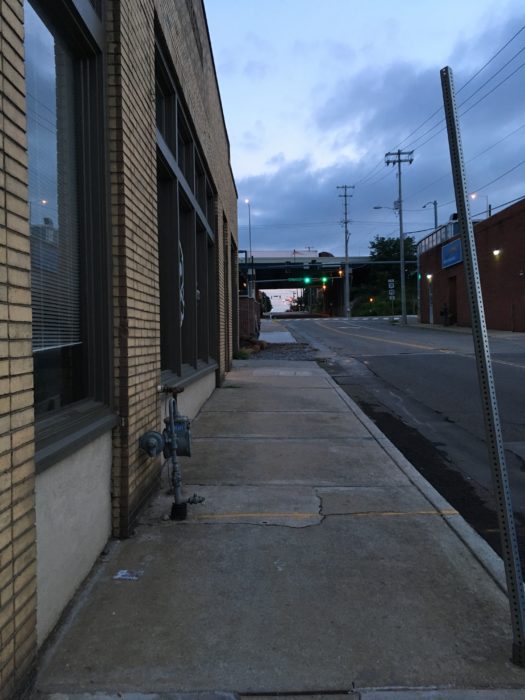 Here was the workout: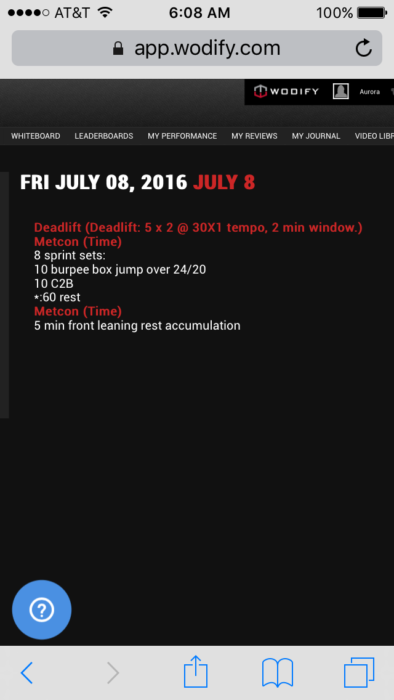 When I saw tempo deadlifts, I knew it was my jam. I've been doing that tempo for deadlifts every week until last week for about 2 months, thanks to my foot limitations. The MetCon was sweaty and hard! I'm not fully functional at this point, so I did my jumps onto a 16″ box, and stepped back and forth for the burpees. I used a band for the pull ups. The second part was essentially a plank, on the hands. We went for as long as we could in the 5 minutes. I lasted over 2 minutes before resting, and I was pretty proud of how I did overall!
I left dripping and feeling like I accomplished something for my morning!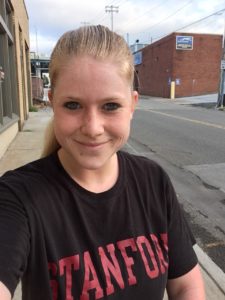 Upon arriving back at the dorm, I showered and got myself ready for making breakfast. Outfit of the day? Scrub top, khakis, hiking boots.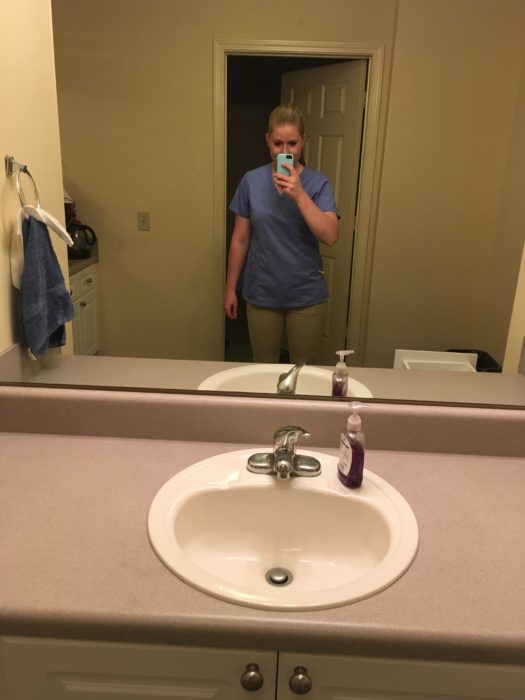 Plain Greek yogurt with blueberries, sunbutter, and vanilla cereal. I also snacked on cherries while I put it together.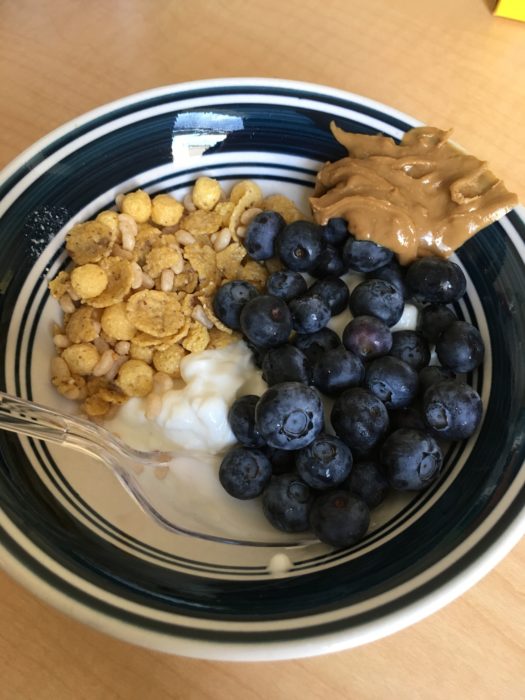 8:30: Leave to start my day.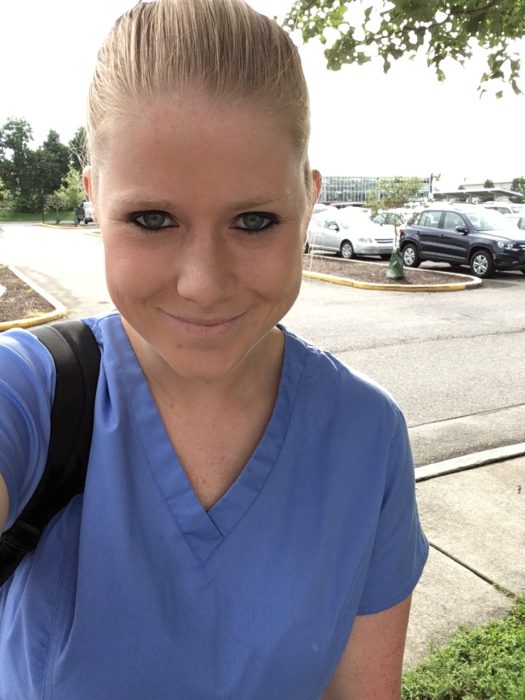 9:00: Begin the day's tasks. I don't think I should go into much detail but this week involves horses.
12:00: Break for lunch. I have more of those cheese crackers, plus a salad with goat cheese, mediocre blueberries, and chicken. I didn't want to put my nectarines in my salad anymore because they've been crazy good lately and it feels like a waste!
I actually also ate my nectarine that I had packed for a snack. Oh well. I was extra hungry thanks to Crossfit.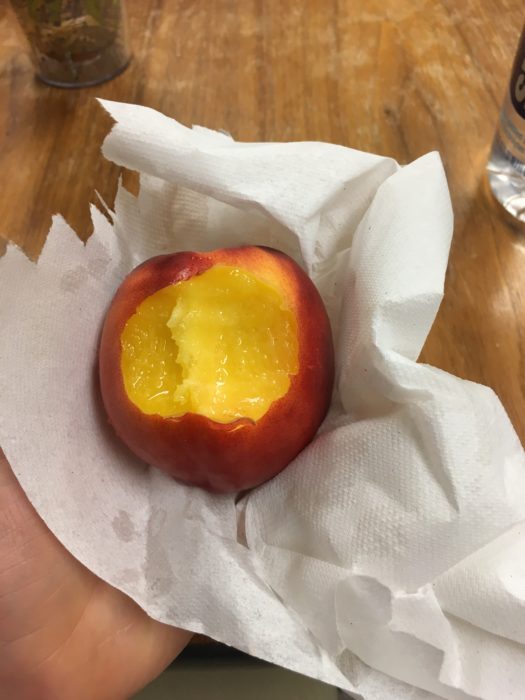 I broke mid-afternoon to eat a peppermint Luna bar as well.
I actually had a lot of time to think about my vet school app essays, and I'm feeling good about my direction, which is important! I need to schedule some low key time to sketch them out a little.
6:30: Leave, as a giant storm is rolling in. It actually wasn't as bad as it was projected to be, but there were flashes of lighting everywhere I looked as I drove back.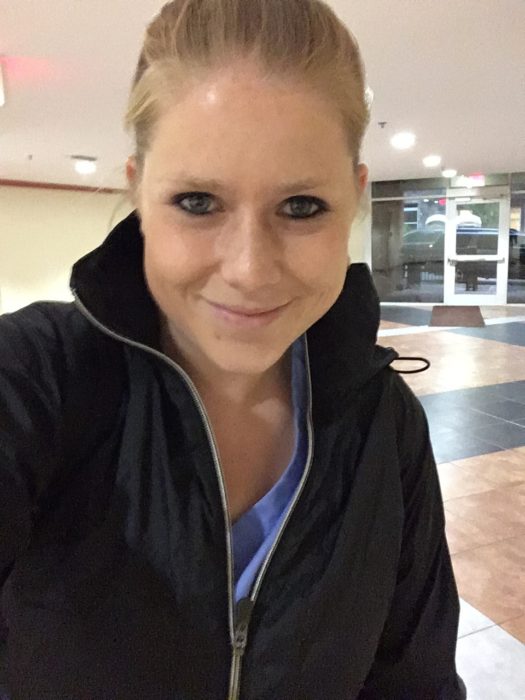 6:45: Arrive back at the dorm and throw some zucchini in the oven with olive oil, salt, pepper, and garlic powder. Scarf down some cherries and more of those cheddar crackers.
7:00 Phone meeting about vet school stuff while the zucchini cooked.
7:20: Throw a slice of GF bread in the oven to toast while I get the rest of dinner ready.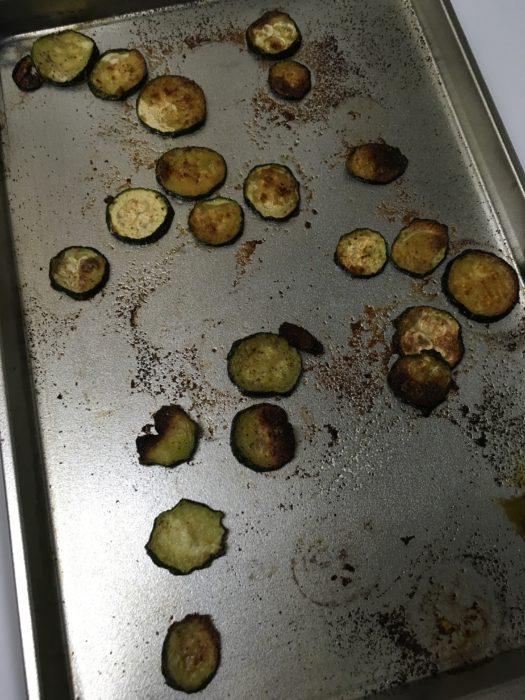 Nice and black, just the way I like them! (In all honesty I could and should have probably taken these out sooner, but oh well.)
7:30: Dinnertime!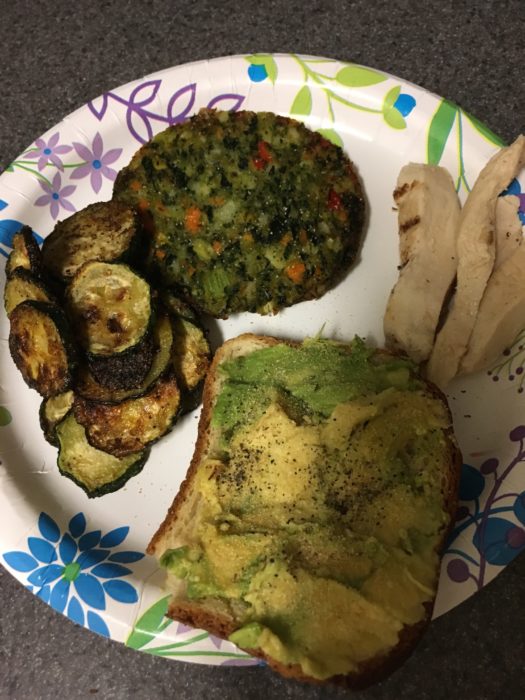 Zucchini, avocado toast, chicken, and a veggie patty.
Settle down to eat with Grey's Anatomy (I'm on Season 10). Dessert is a chocolate mint Yasso bar.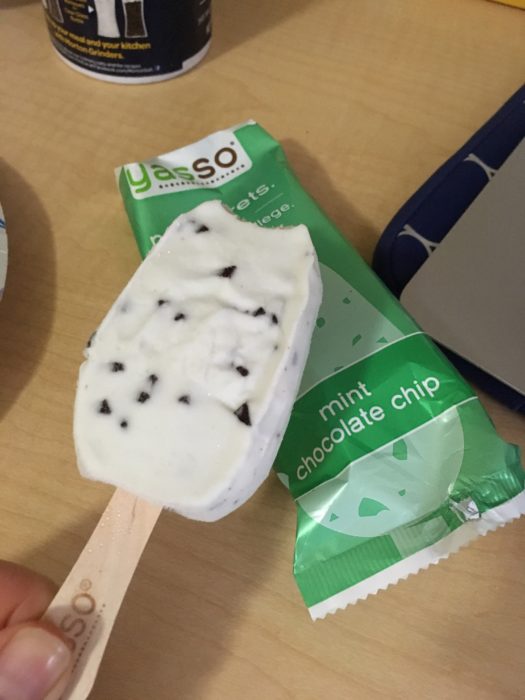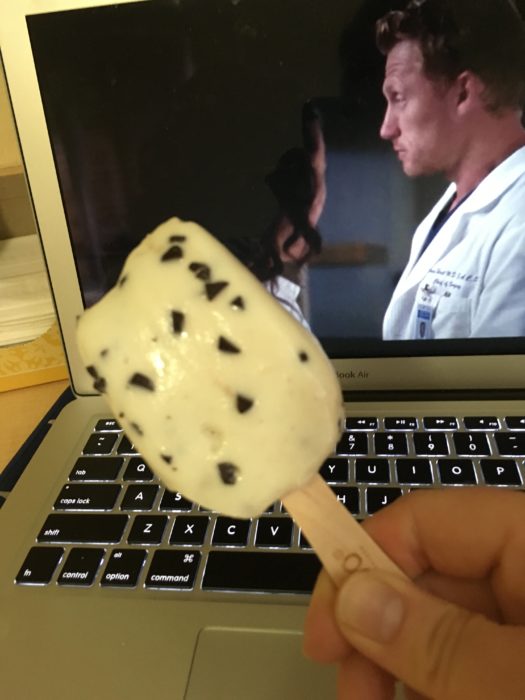 Throughout the rest of the night, I also have a GF blueberry muffin and part of a Bobo's lemon popppyseed bar.
After finishing my episode, I do some vet school app stuff, watch a few youtube videos, and settle down to read.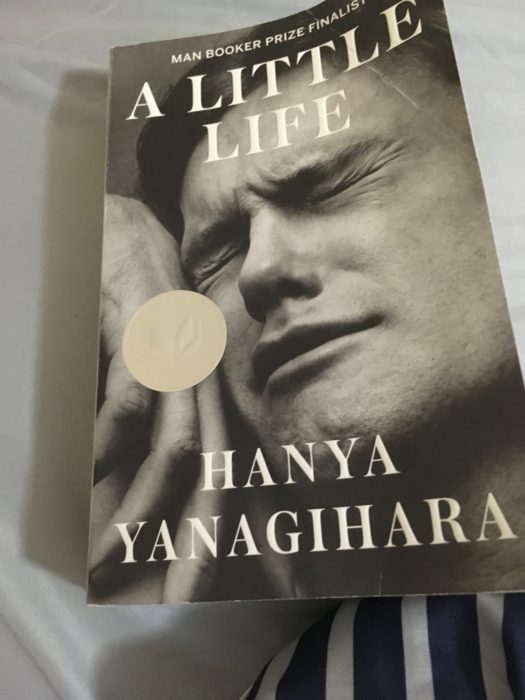 Projected bedtime: 10:30-11. If I had work tomorrow I would probably be in bed sooner!