How is it Wednesday already?? I swear I was just typing up last week's WIAW. Thanks as always to Jenn for starting this weekly fun!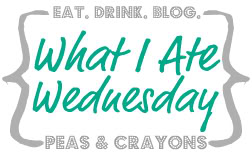 A few things before we get started. 1. No word on my MRI which is super frustrating.
2. This week's soup was a winner! I wasn't sure how split pea would be, but the verdict was LOVE. It has mushroom and parmesan, and is full of flavor!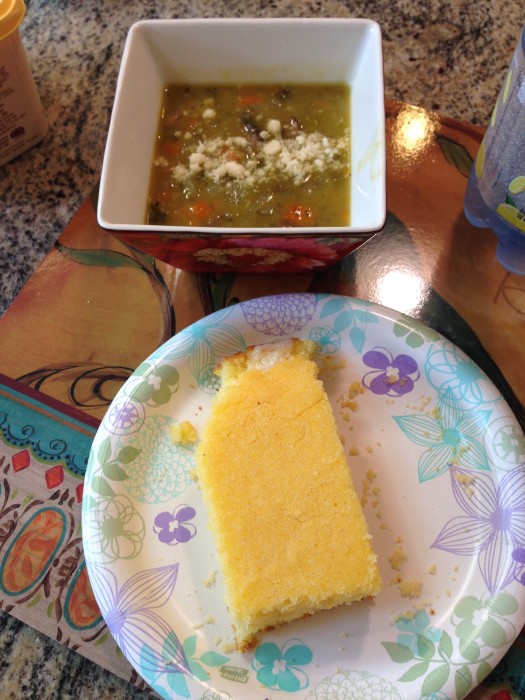 I also appreciated time with my crazies.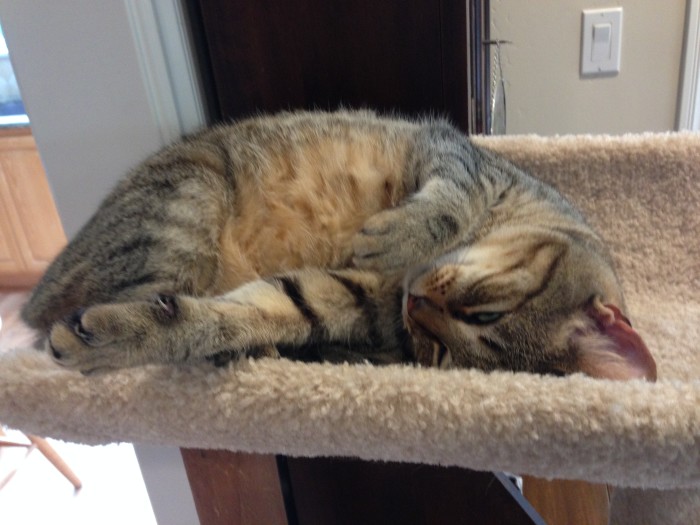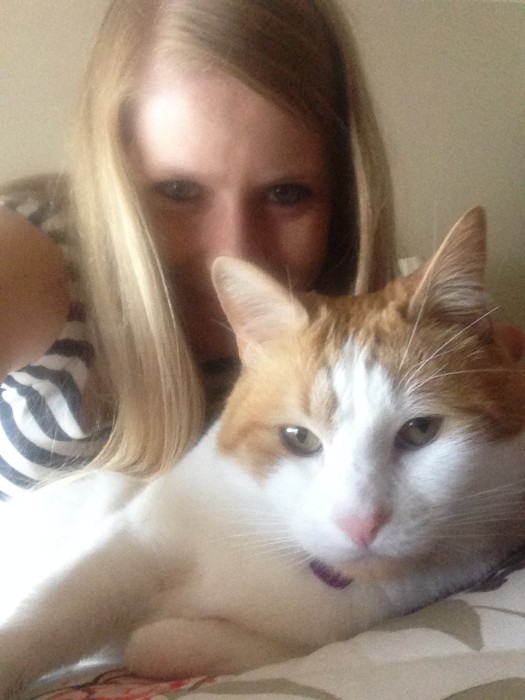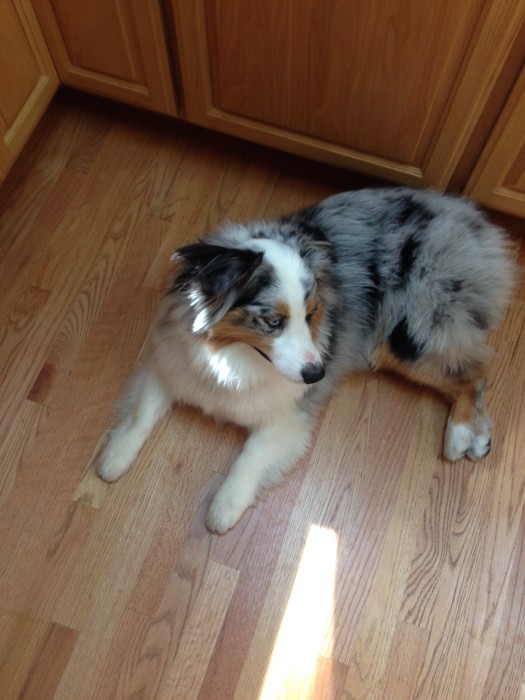 Now let's get on with it!
Tuesday was my birthday! Nothing too crazy around here, just food and spending all day studying for a midterm!
Pre-Workout:
Lemon blueberry bread. Yum.
Workout: Crossfit. I was super excited that this workout was a collection of most of the things I can actually do! We started with bench press, and then the WOD was 4 rounds (90s rest between) of the following for me (with some subs):
250m row
10 push ups
1:00 airdyne bike
10 push ups
1:00 airdyne bike
It felt so good to be moving and pretending to be a normal person!
Breakfast:
Eaten on the go between Crossfit and squirrel watching. Fage 2%, blueberries, and sunbutter.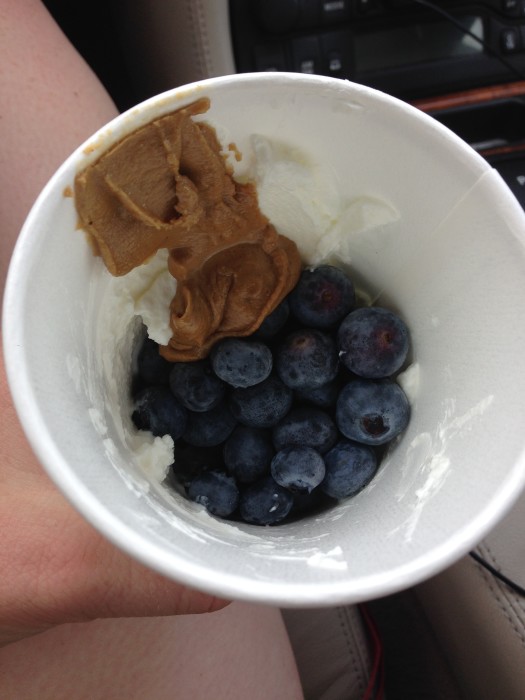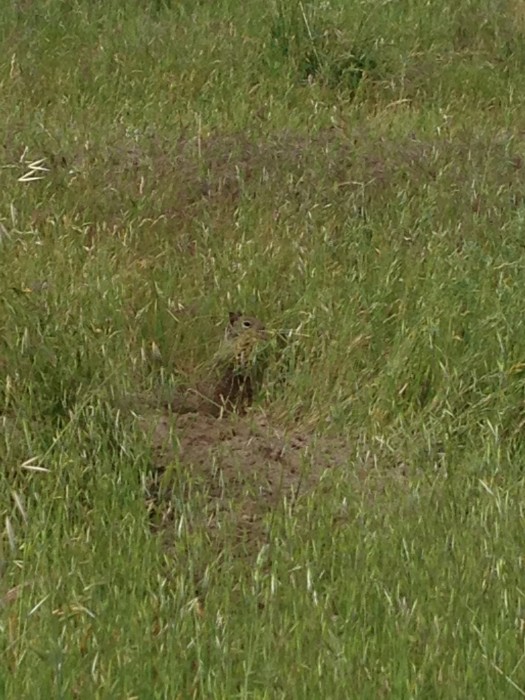 I wish I had a more clear picture, but this guy was really funny! He was walking around with a huge amount of grass in his mouth.
Lunch:
I went out to a cafe on campus with my family! I had a arepa with black beans and cheese, plus a side salad.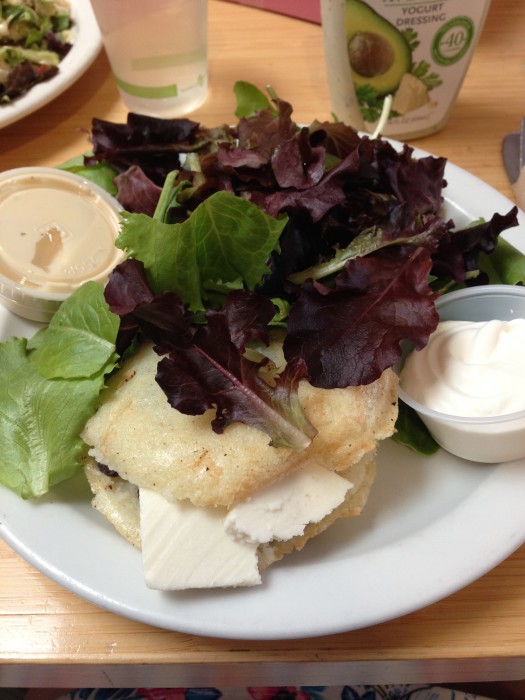 As you can see in the background I brought my own dressing since there's something in the dressing that comes with the salad that my body doesn't love.
But the highlight? My parents brought cupcakes from my favorite bakery! Gluten free chocolate and dulce de leche. But look at these decorations!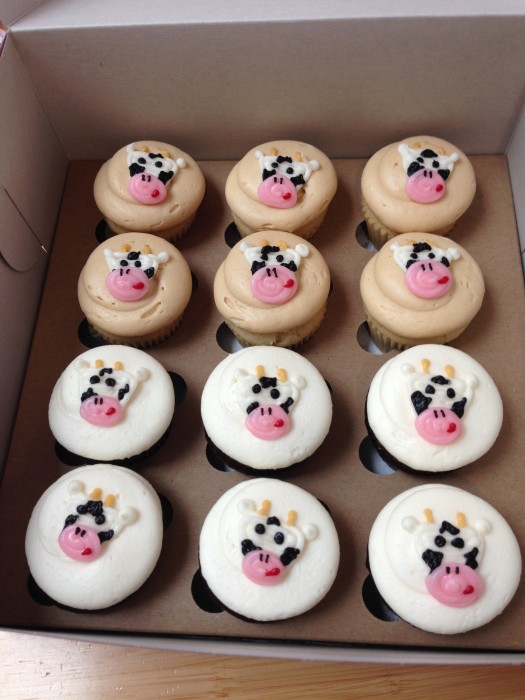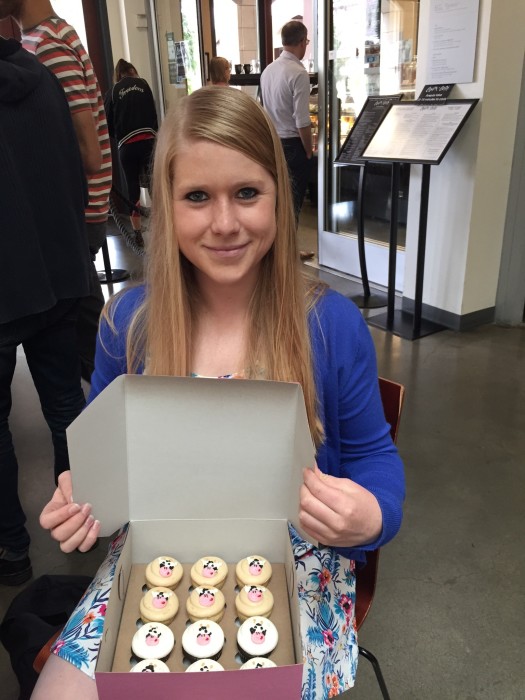 I had a chocolate.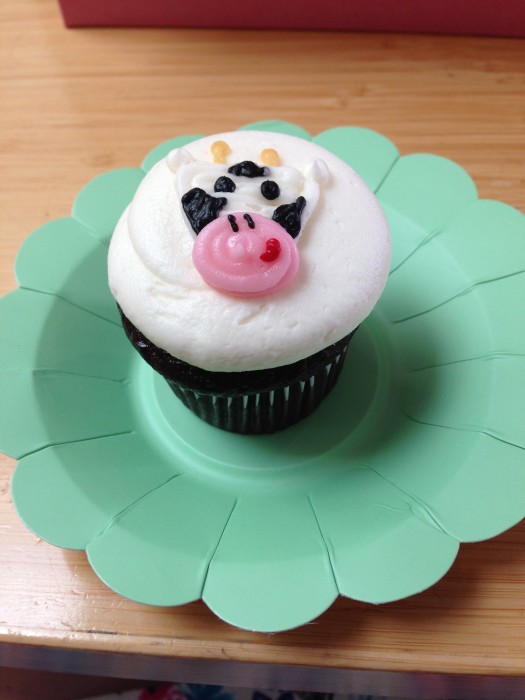 Snack:
Avocado toast on GF bread, plus the inside of another piece of bread (don't ask, it's good bread!).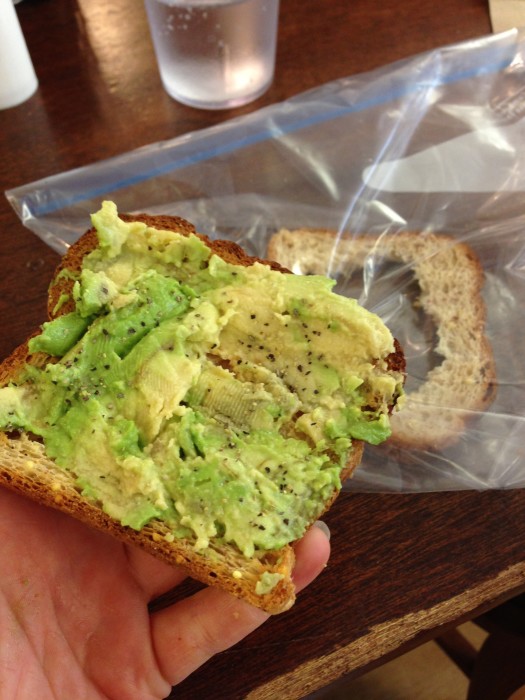 My dinner was sort of snack-y since I had a test through dinner.
Dinnerish: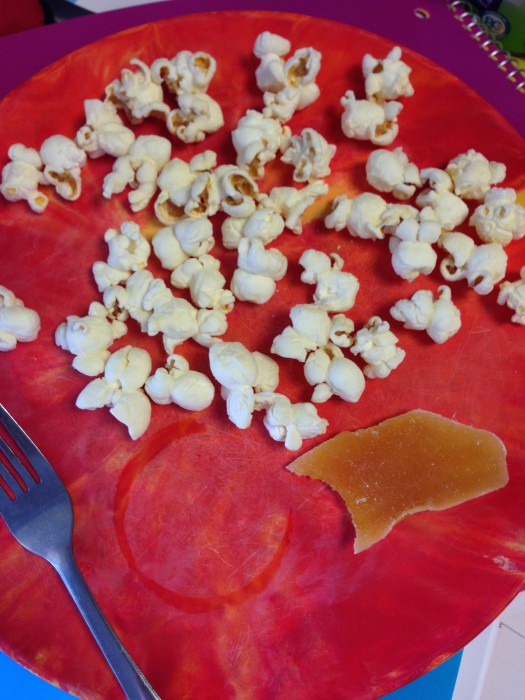 Cheddar popcorn+dried mango (more than in the picture).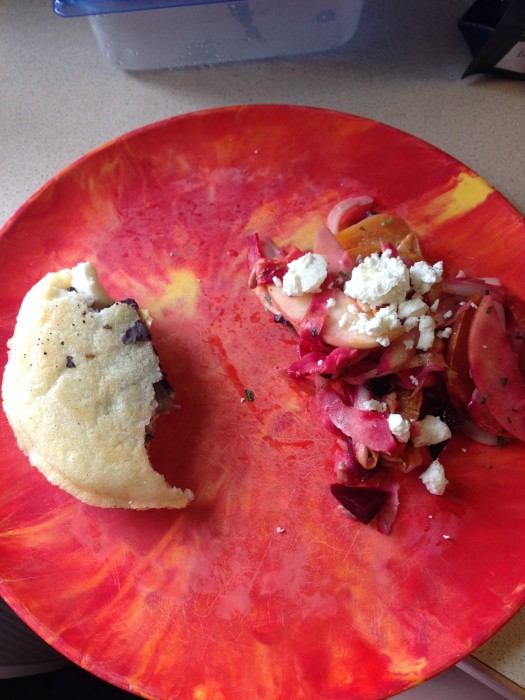 The other half of my arepa from lunch+beet and apple salad with goat cheese.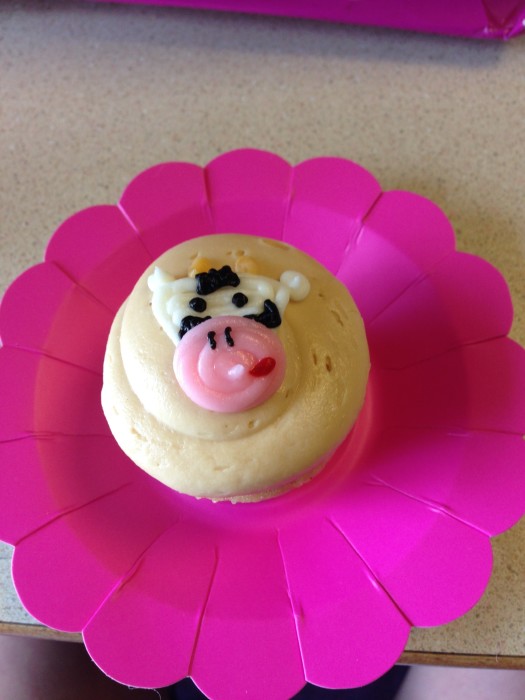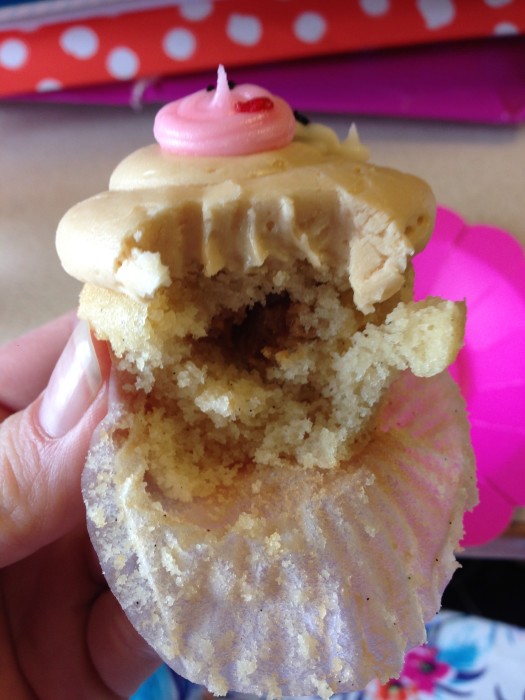 Dulce de leche cupcake.
After my midterm, I had a few bites of stir fry veggies, half a piece of GF pumpkin bread, a couple of carrots and hummus, and a strawberry the size of my head thanks to a fruit of the month delivery.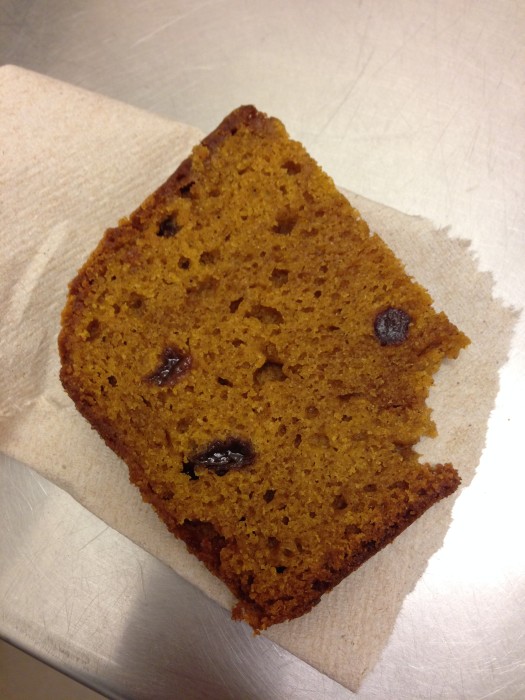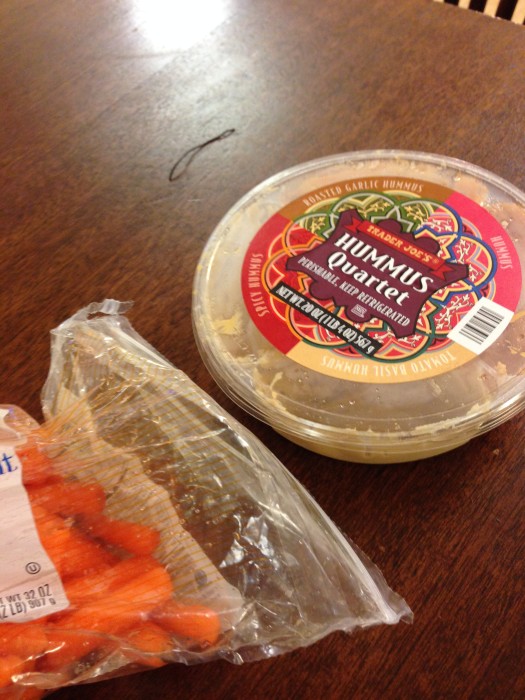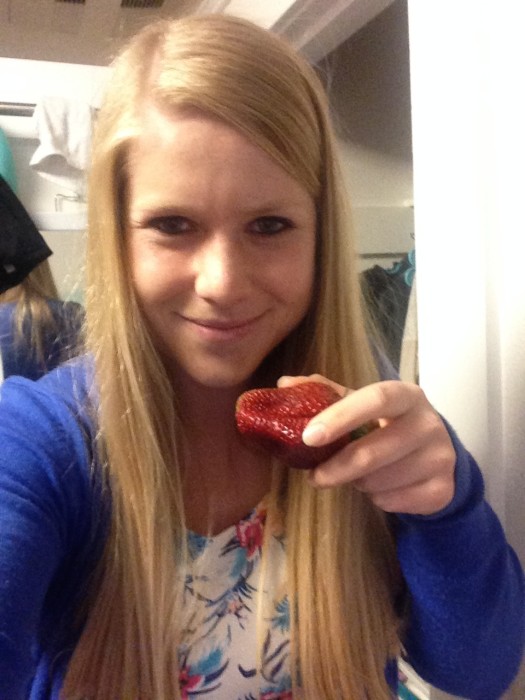 Also—check out these beautiful flowers from my mom! Sometimes you have to improvise a bit in a dorm…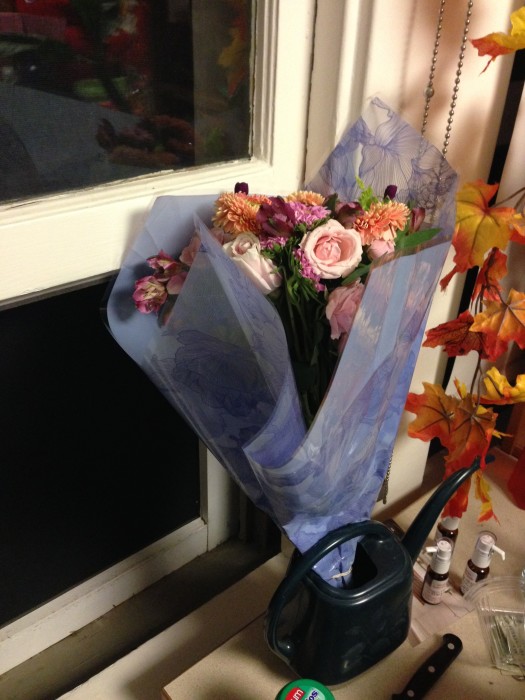 For my birthday, my friends got together and got me some of my favorite ice cream—Tin Pot! We had orange creamsicle, Tcho chocolate (of course) and maple.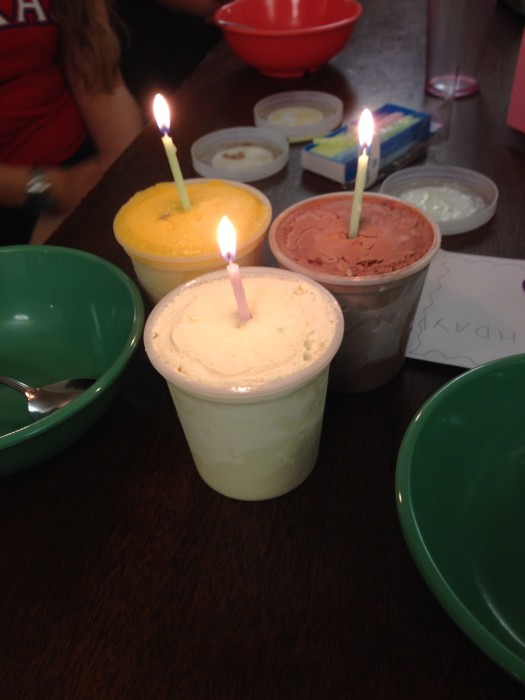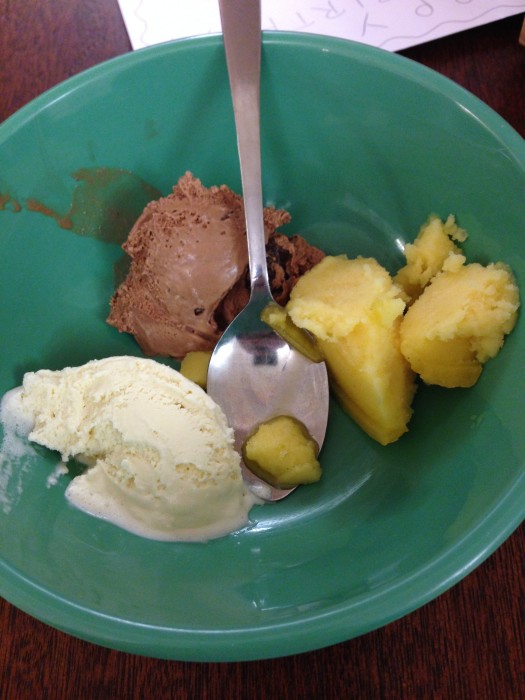 I had another mini dulce de leche cupcake to go with it because birthday 🙂
We were all feeling the sugar a bit, so we went for the protein. I had a beautiful meatsicle (chicken with ketchup. #classy).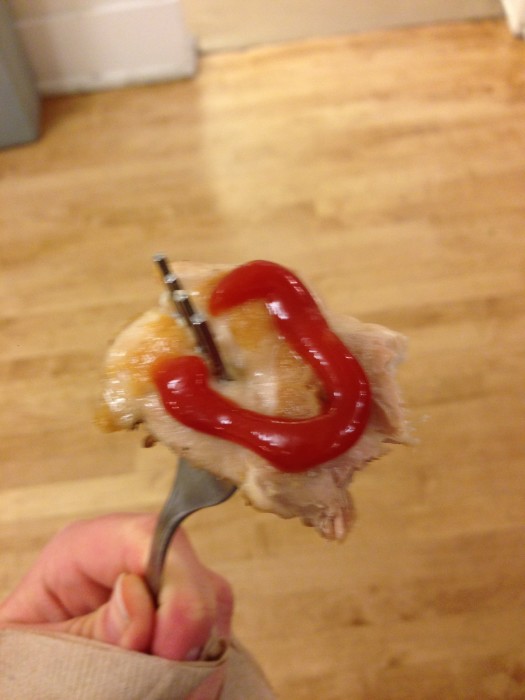 My friends are seriously fantastic.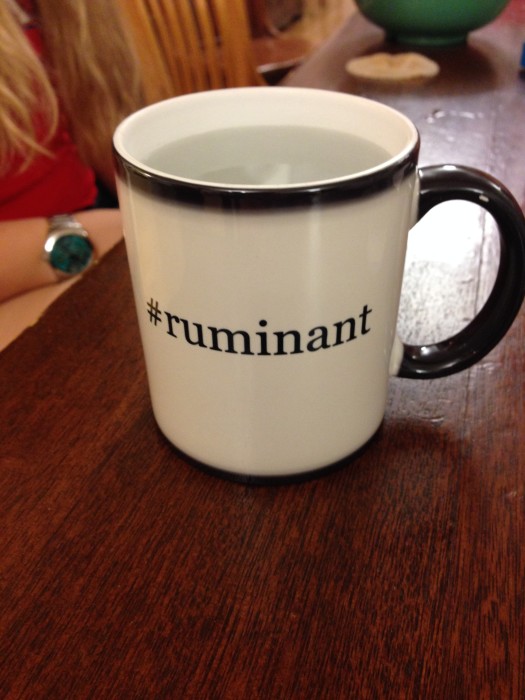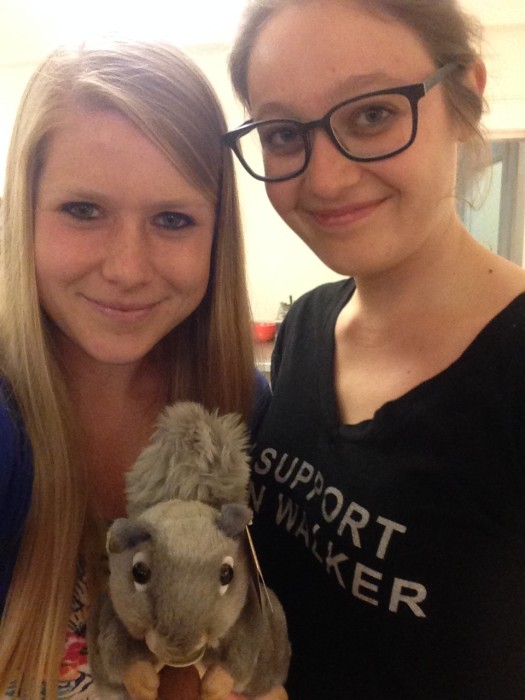 Thanks guys for a great birthday!
What is your birthday cake of choice?
My typical with my family is probably mint chocolate chip ice cream cake, which we enjoyed a few days early this year!