It's crazy to me that this is the third year I've done the Guadalupe River Run 5k. It's crazy to me that I've been around long enough to do a lot of the races I've done so many times!
This year's race was a blast. Apparently in 3 years I finally learned something about pacing! I've been doing my average runs faster lately, and with last Sunday's 3 miler, I had a better idea of where I might be on the pace.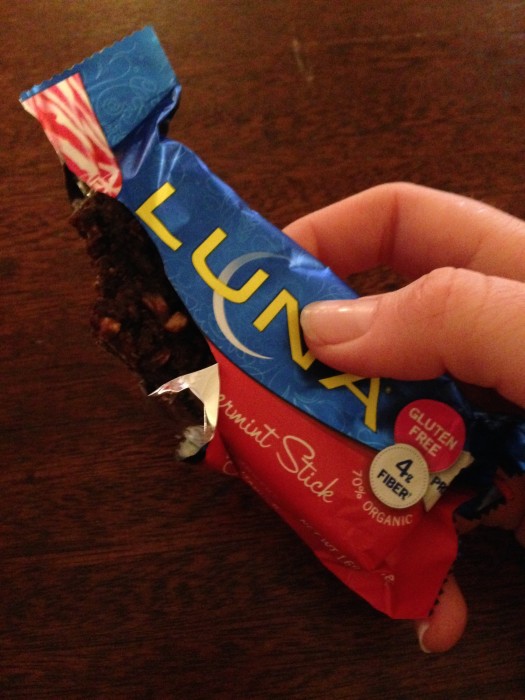 I guess Luna bars are my current pre-run breakfast! I also had a few crackers because I didn't think this would hold me over quite sufficiently.
I was a little worried about going South on Super Bowl Sunday, but traffic ended up being fine, and I arrived with plenty of time to pick up my bib and wait around.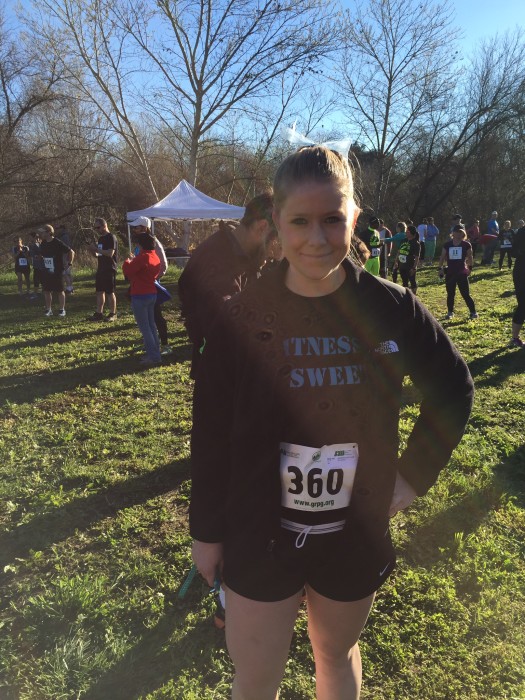 Also great was the fact that the weather was absolutely perfect. It had been really cold earlier in the week, but today we were treated to 70 degree temperatures. When I ran this race 2 years ago, it was cold and soggy.
Then and now: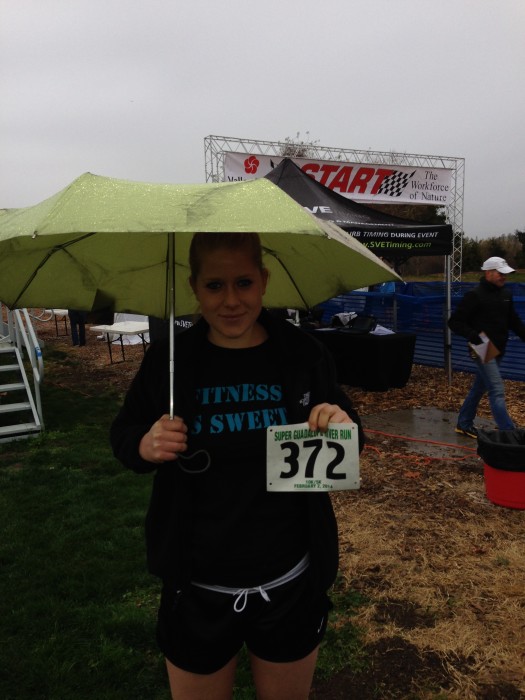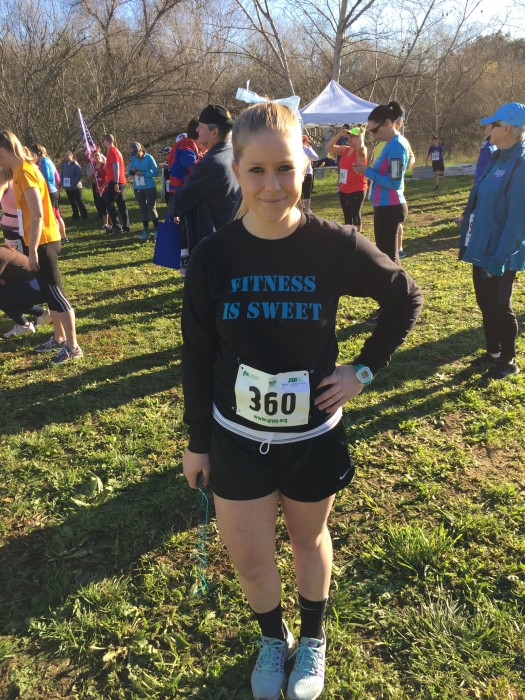 Also sidenote: my mom came to the race with me today and was my photographer. For the past 3 years or so, I've done a lot of similar races. My mom uses iPhoto streaming to get me the pictures. At this point, we have a number of labeled streams going. However, she doesn't use the streams for what they are! These photos went in the Turkey stream, despite the fact that we have a Guadalupe River Stream. Present in the Guadalupe River stream is Easter from last year, despite the fact that we have an Easter stream. The Easter stream includes half marathon pictures. Photos from Napa over Thanksgiving? Logically they could be found in EITHER the Napa or the Turkey stream. But nope—they're in the Wedding Dresses stream.
*Sigh*
The race actually started a bit later than I had thought, but it felt so nice to just be outside enjoying the beautiful weather!
Finally, it was go time.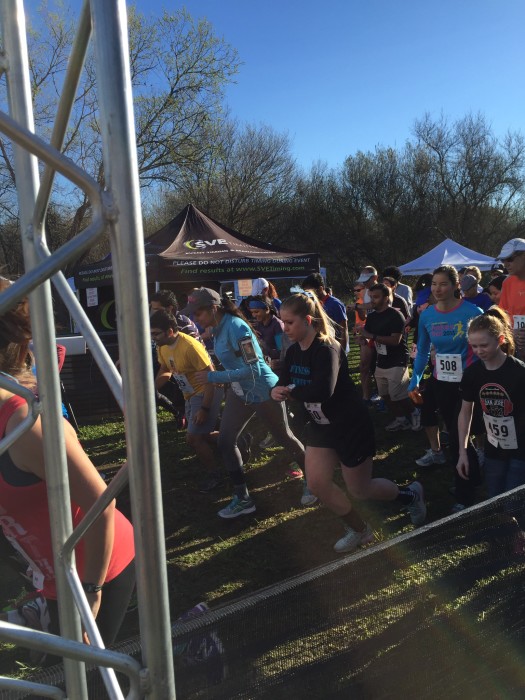 My original goal pace had been 8:20, but after hitting 8:22 last weekend without dying, I was shooting to maintain 8:15-8:20. I was very comfortable for the first half of the race, but I didn't let myself speed up because I knew I would regret it.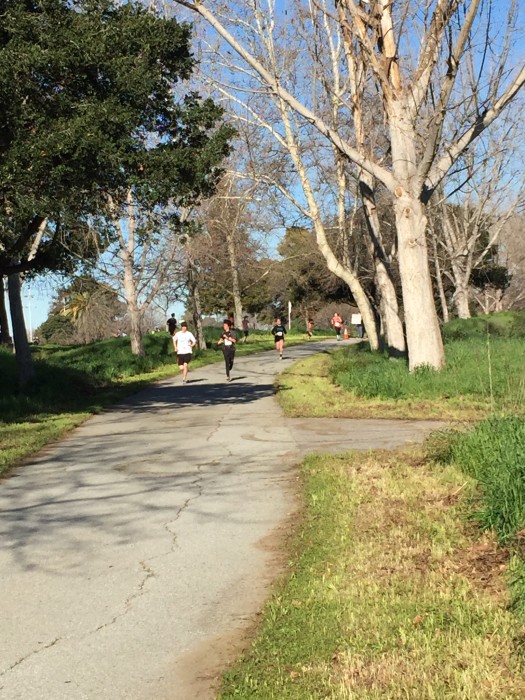 Overall, because I wasn't totally dying for the most part, I was having a grand old time!
The race course was…interesting. It goes through a park, and weaves back around a lot. We cover some of the pieces of the trails multiple times, from different directions. I think there was a little mishap with the finish. Everyone finishing around me I think was directed unintentionally to cut a corner, so the race ended up being quite short for us!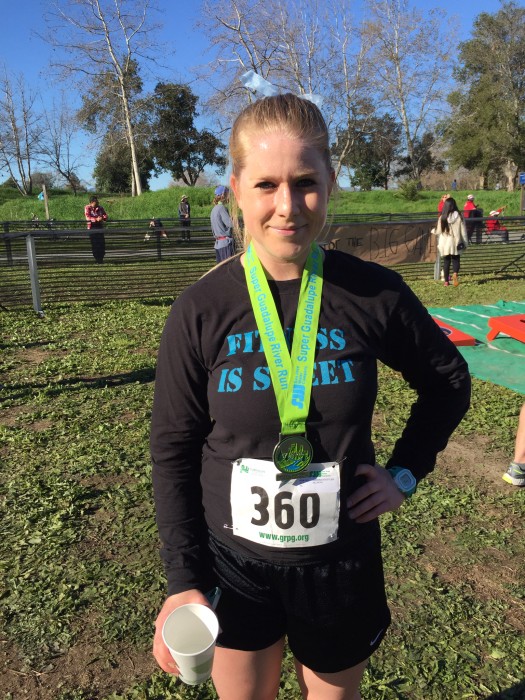 This is just a fun run, so I really couldn't care less! Given I had my pace on my watch, I was able to calculate the time I would have gotten had the race been full length, and I'm happy with where I am! My pace was 27 sec/mile faster than last year, and I believe faster than I was 2 years ago, which was the closest I had gotten to PRing.
I won't even show you my watch or time because it's sort of comical, but my pace was 8:11. That was good enough for me to snag second place in my age group!
Winning beer glass! Given everyone who finished around me had a short course (near the end they started figuring it out and sending people the longer distance), I think it's still fair because we all ran a short course!
The best part of the race? Their slogan is "Earn your guacamole at the Guadalupe," and this year, they actually passed out guac to runners post-race!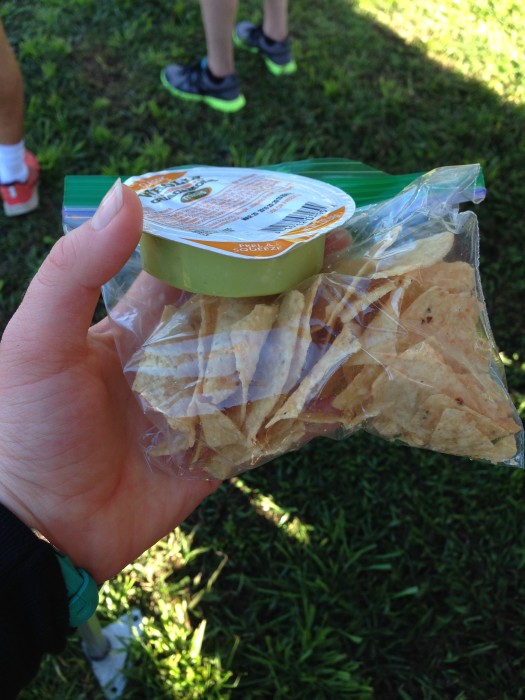 So cute, and I love that idea! They also had Noosa, which they were quite generous with. My breakfasts are looking pretty exciting this week!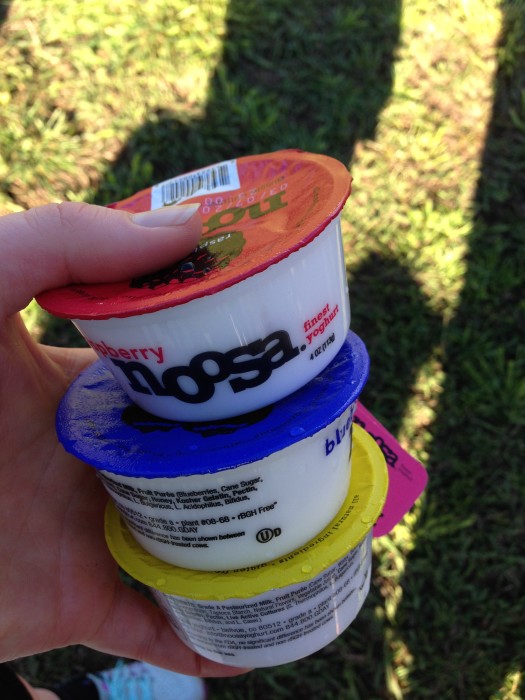 After the race, we stopped at Panera for brunch/lunch like we have the past 2 years. I got a half Fuji Apple Chicken salad, my favorite!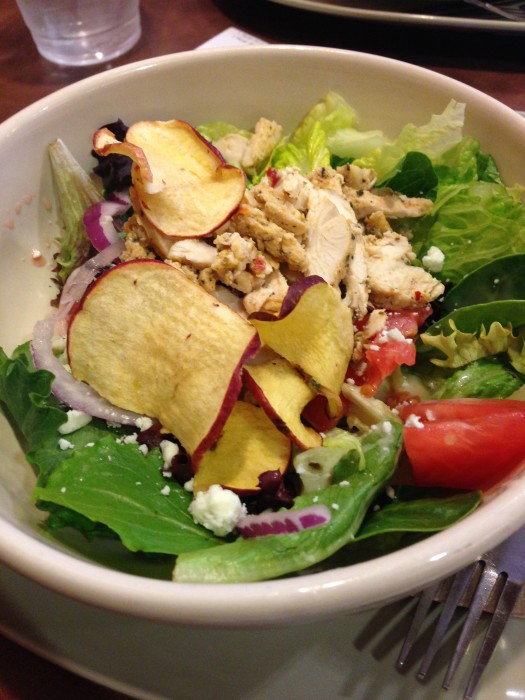 On the way home, we stopped at the Farmer's Market because I wanted a Gluten Free baked good, but they were out of the only one I wasn't allergic to—darn! Instead, we stopped in a Natural Foods store where I found some other good options 🙂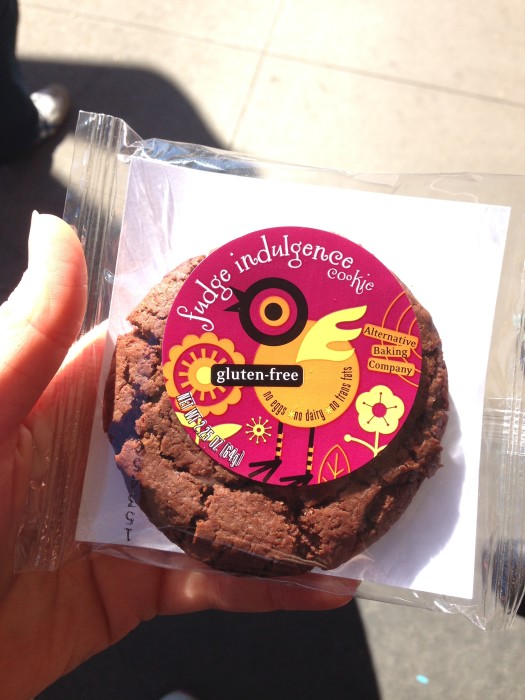 After cleaning myself up, napping a bit, and doing some homework, I settled in to watch the Super Bowl with plenty of 5 layer dip and tortilla chips, and possibly some of the other gluten free goodies I picked out. I was rooting for the Panthers, but that wasn't happening today!
Also—my favorite commercial was definitely the Honda commercial with sheep singing Queen AND an Aussie. <3 ruminants
What was your favorite commercial?