How crazy is that? She's gotten so big! Over 6x the weight she was when we got her!
Let's compare:
What the heck?? How did that happen??
This morning I went for my first run longer than 2.5 miles since my half. It was uneventful. I've been embracing the shorter runs lately, especially with midterms and other life craziness! Plus I'm in love with my 2.5 mile route. It feels like fall! I broke out my santa run shirt-after Halloween means that's officially acceptable. My spin classes are going to love me when I start busting out the holiday tunes! For the sake of my own dignity I will wait until after Thanksgiving for that. I'm a firm believer that the time between Halloween and Thanksgiving is the magical period when it is acceptable to start celebrating Christmas but also to still eat all the pumpkin.
The weather here has been gorgeous as well, minus a rainstorm earlier this week. It's quite brisk in the mornings, but warm enough during the day that long sleeves/cardigans and scarves are tolerable.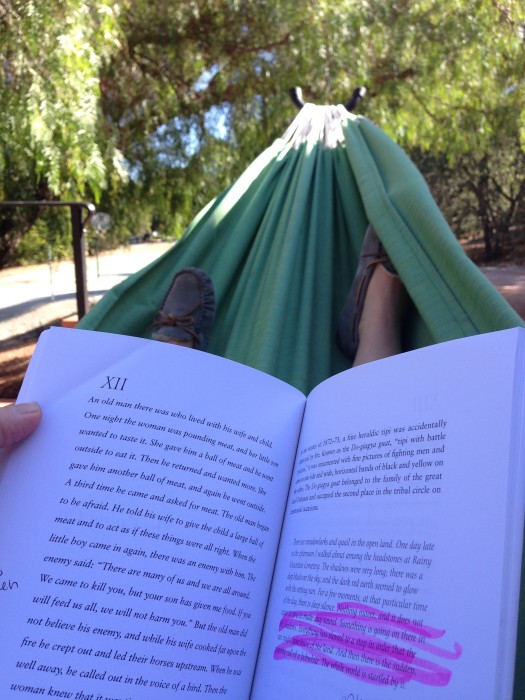 I spent my Sunday doing reading from our hammock!
For some reason, I haven't been feeling sunflower seed butter at breakfasts and have been doing greek yogurt with jam.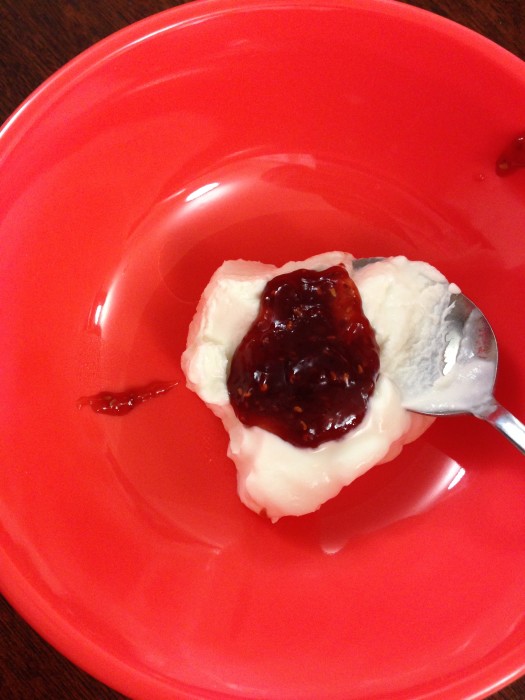 I know this looks like a spoonful but the bowls+spoons are huge!
The food situation has been better as well. I think our new chef is adapting to the tastes and needs of my house. More vegetables, less oil, the return of grilled chicken to the salad bar, and sufficient food for leftovers.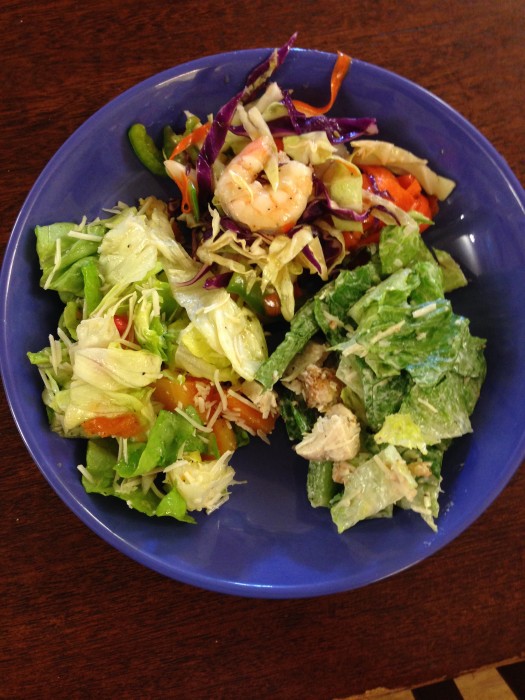 One day for lunch, it was all salads, which was awesome. Asian with shrimp, chicken caesar, and butternut squash with parmesan and brussels sprouts.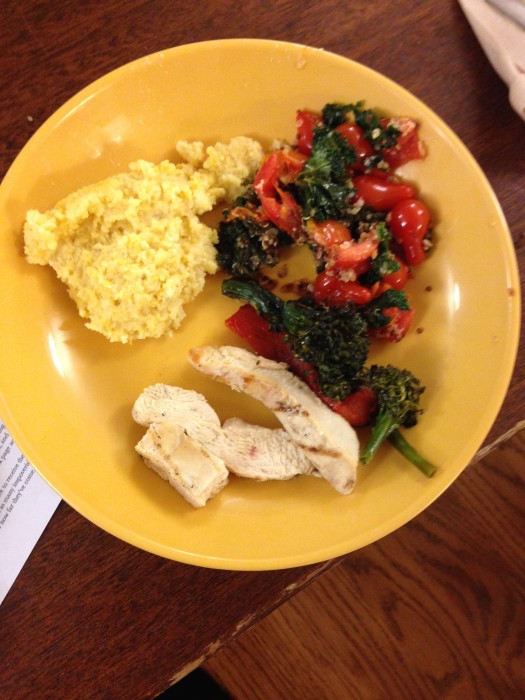 Dinner of chicken, kale+veggie+tomatoes, and parmesan polenta.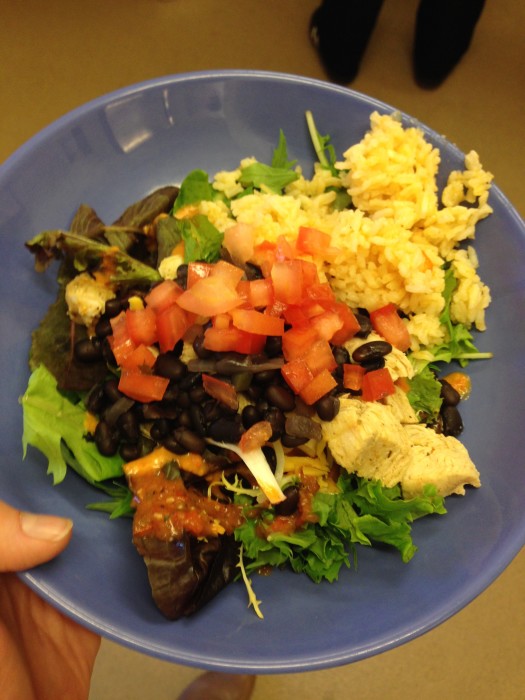 Make your own tacos in salad form-Mexican rice, black beans, chicken, tomato vinaigrette. There has also been homemade salad dressings lately which have been awesome!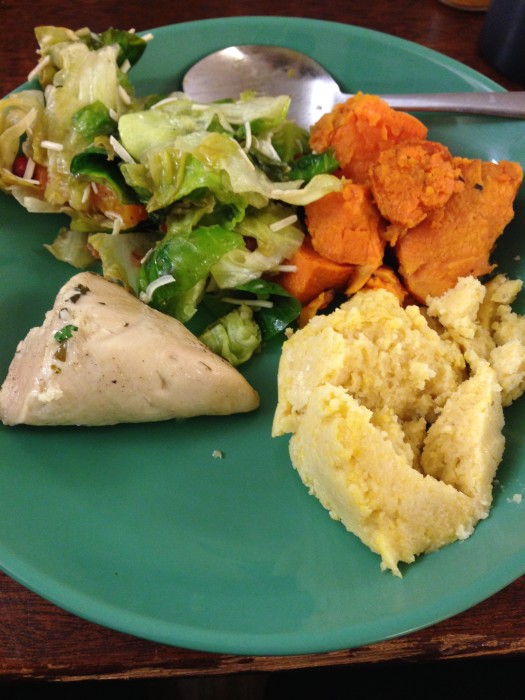 A dinner of leftovers because I was gone late at Crossfit-chicken, more polenta, leftover salad, roasted sage sweet potatoes.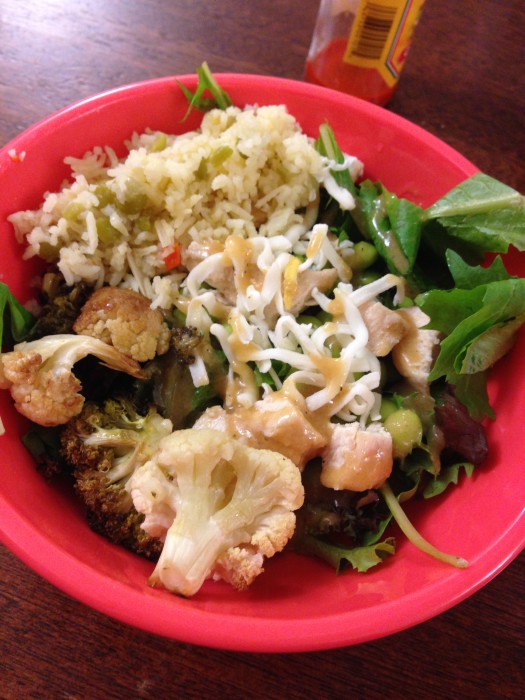 Salad+chicken with roasted cruciferous veggies (my fave) and rice pilaf.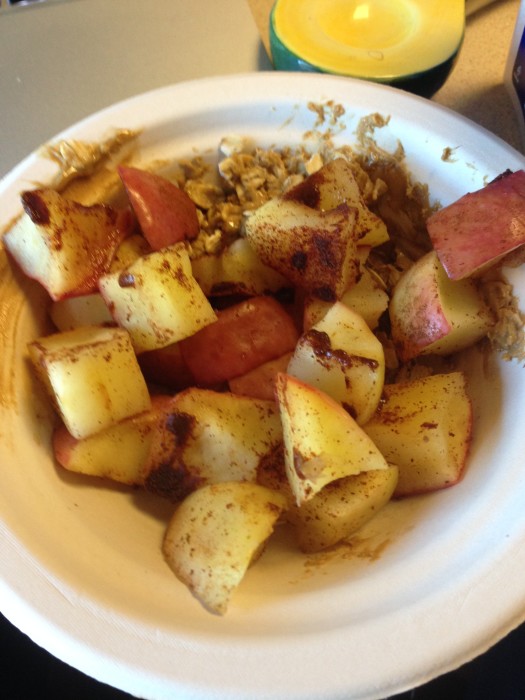 I made my own little concoction today as well-cinnamon apples heated up in the microwave on top of oats, sun butter, and a touch of honey. I heated this up in the microwave as well and the oats actually got toasty! The things you learn.
In other life news-check out this photo of my little guy!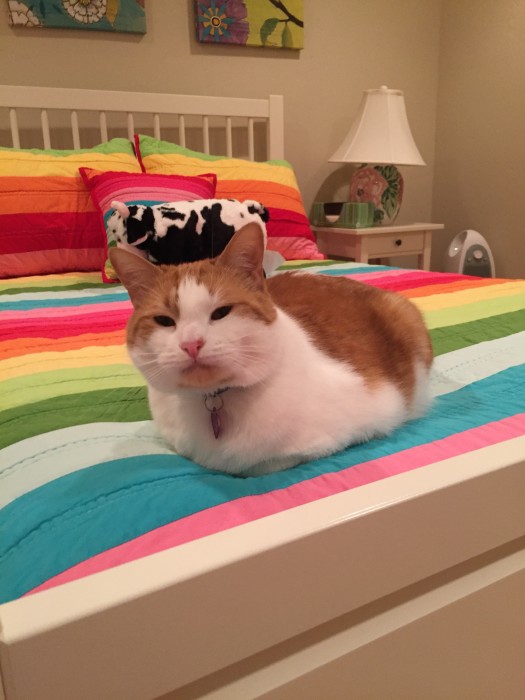 And finally-I've been loving time hop. Today's memory from 3 years ago was great. The context is it was my first regatta for crew.
My father, everyone!