I love holidays. I love love love holidays, and I love love love Halloween. I've been essentially planning my Halloween party since last year's, and things came together quite well!
Unfortunately, I woke up yesterday feeling off. I still made it to our Halloween Crossfit workout, but was starting to feel it in the afternoon.
Crossfit was not one to be missed though. I've been a baseball player for the last 6 years, so it gave me a chance to break that out again!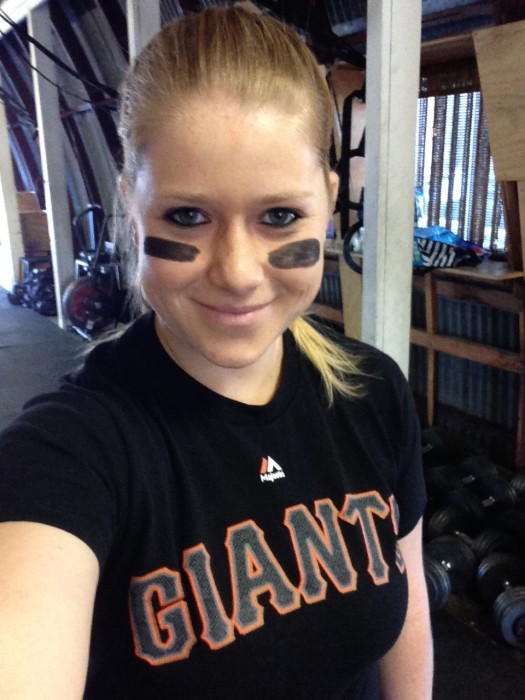 Lots of people dressed up, and we had a Paleo potluck afterwards (which I did not stay for). The workout was a good one-it involved actual pumpkins for goblet squats and russian twists, and I respect that.
(Photo not mine)
I spent the rest of the afternoon trying to take it easy, but also cleaning and preparing for the party.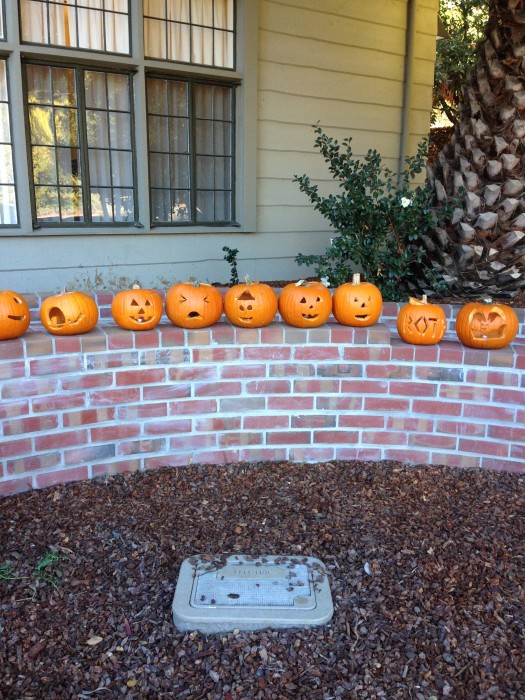 A few hours before the party, I started the process of making sangria by soaking the fruit.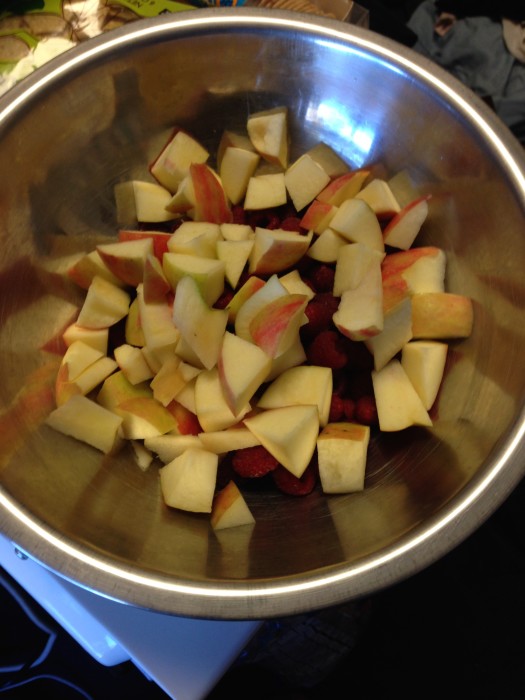 Cranberries+raspberries.
We had lots of delicious fall-themed food, and my roommate did an amazing job of arranging everything.
Lots of cheese and crackers, chips and dip+salsa, fruity candy corn, pumpkin bread/muffins, cookies, truffle popcorn (delicious by the way), and of course candy!
I had a rocking playlist thanks to the fact that I teach spin and know every song ever. Decorations were rather extensive-I actually used a cool idea I found on the internet and it worked fantastically!
You put a glowstick inside a balloon, and then draw a face on it! The balloons also offered a bit of extra light so we didn't need every single light on.
The best part of the party? Dry ice. It's not a Halloween party without a dry ice punch bowl. Plus, it keeps the punch cool and fizzy!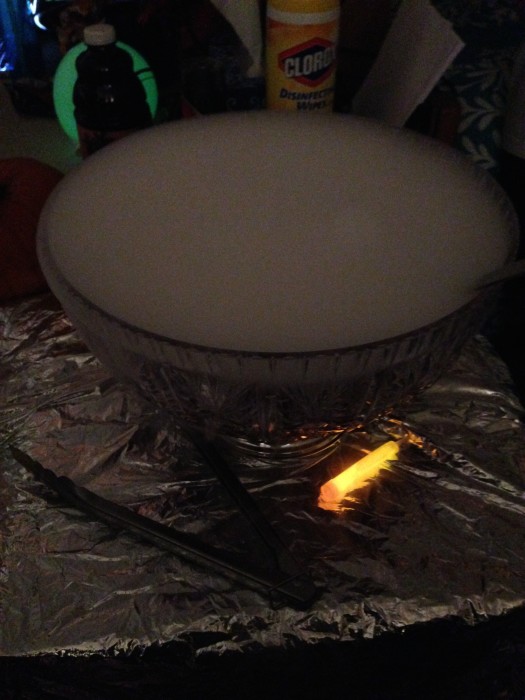 For the sangria, I mixed up the vodka soaked fruit with some chardonnay and sparkling apple cider.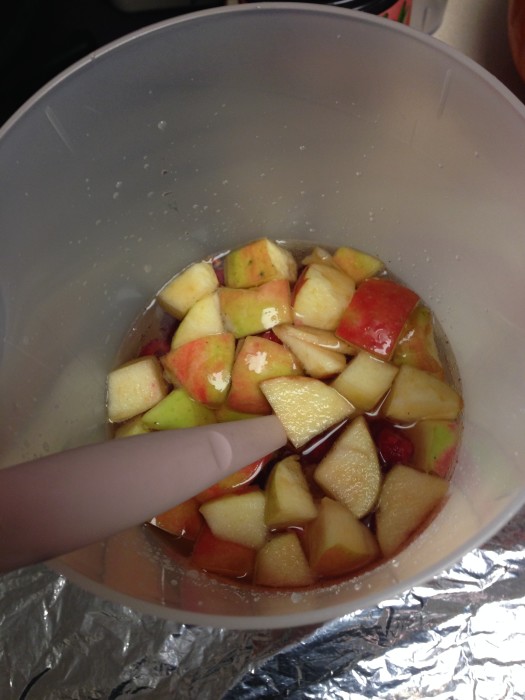 I was trying to figure out how to get it cold without watering it down with ice…and then I remembered-duh-I have 2 huge bricks of dry ice, so I dropped a piece in.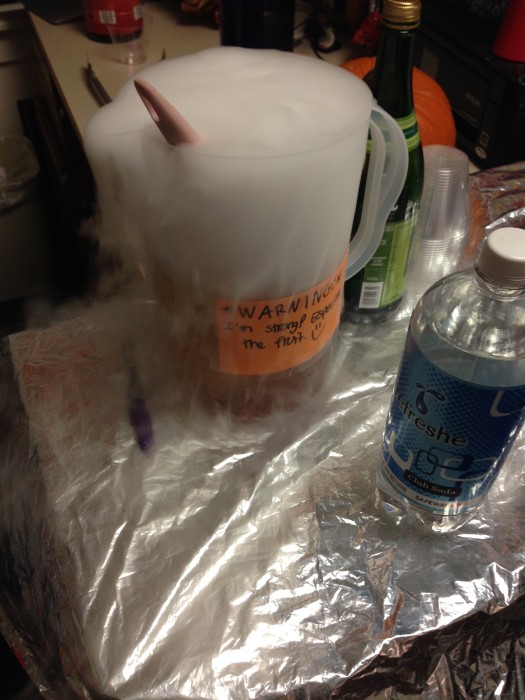 Also-I totally used my space blanket from the Nike Half as a tablecloth. #college
As for my costume-this year I was a cat! Haven't been anything but a baseball player in forever, so that was exciting. I feel like a cat would be a cliche costume for anyone except me!
Also-here's a little throwback to the last time I wore these ears: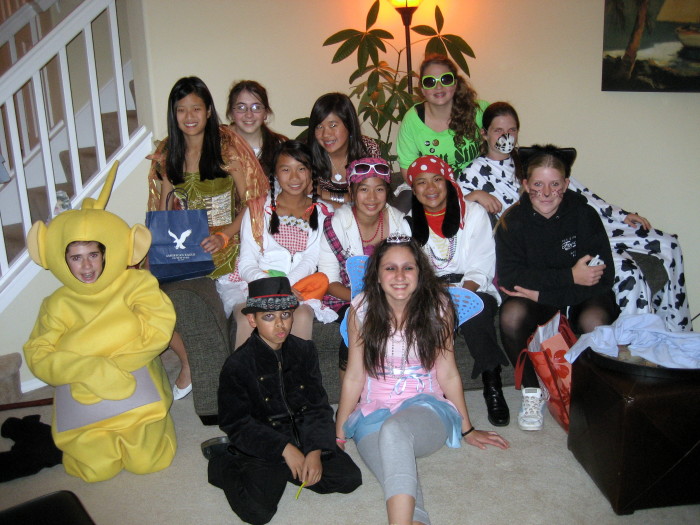 And some pictures from last night!
It was such a fun night!
It's crazy though to think I won't be with these people this time next year!
By some miracle, I actually woke up feeling so much better. I'm hoping this was just a little 24 hour thing!
Did you dress up for Halloween? What were you?