Well guys, I am tired but I'm supposed to be keeping the puppy awake, which is not really working out too well. When puppies want to sleep, they SLEEP.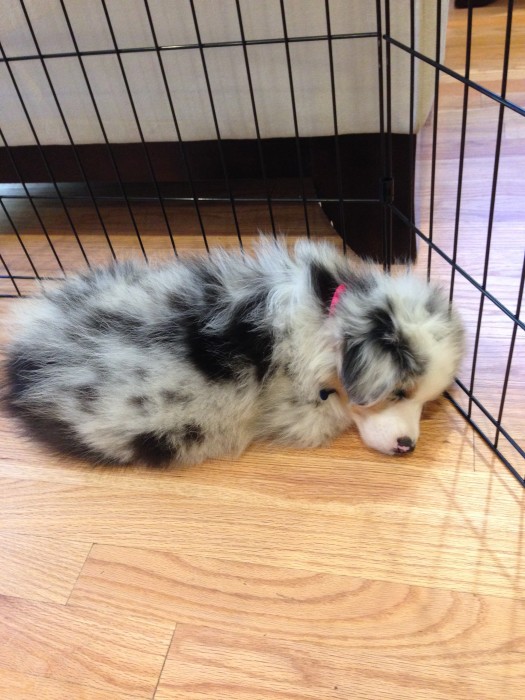 Friday was an awesome first real full day of summer. I started the morning with my current go-to breakfast-oatmeal, eggs, and blueberries.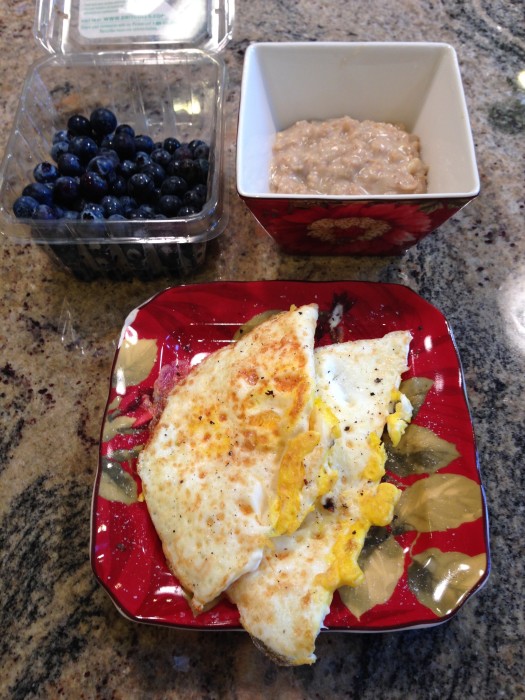 I cooked the oatmeal on the stovetop with plain soy milk, banana, and vanilla extract. I made a big batch so I've been eating the rest of it every day since!
Then, midmorning my high school friend and I headed up to San Francisco for a workout adventure! While in DC, I did some Outruns, were were group runs mixed with bootcamp stops. I thought it would be fun to do it here, so I created a little workout for us. We started at the Ferry building.
And then ran on the Embarcadero towards Fisherman's wharf. We covered a total of 3 miles, and stopped every half mile for a bootcamp session.
These were our stations:
1. 6 minutes: 1 min each 2x of jumping jacks, mountain climbers, and plank
2. 5 minute AMRAP: 5 squat jumps, 10 lunges each side, 10 plank dips
3. Abs (I'm still sore from this one): 6 minutes, 1 minute each: plank, Russian twist, bicycle, in and out, plank, Russian twist
(Meeting a friendly dog mid-plank.)
4. 3 sets of 10 squats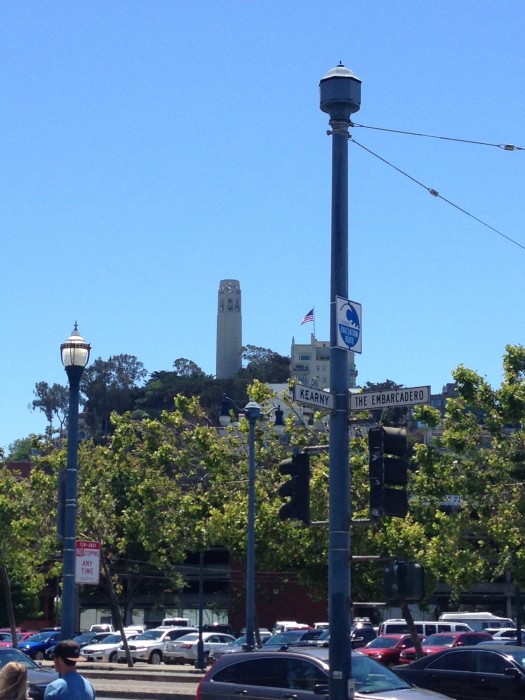 5. On a bench, 3 sets of 10 each: push ups, step ups, dips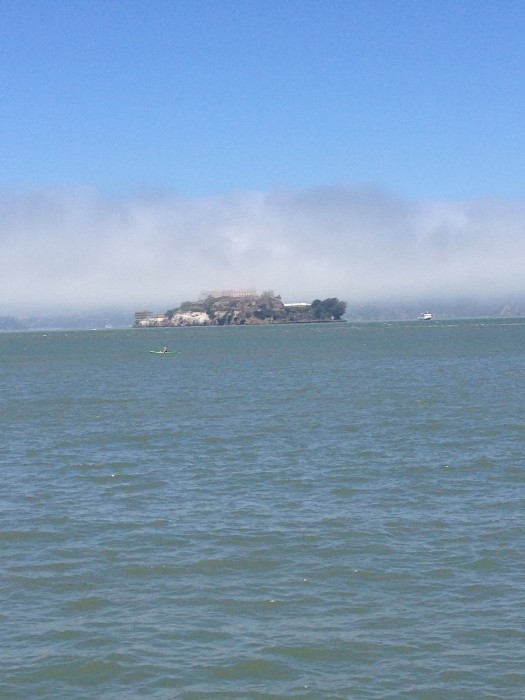 The whole point of starting at the Ferry building (besides the fact that it was flat) was to grab lunch there afterwards, and we were more than ready post-workout! Since I'm not eat gluten right now, I was excited to see a Gluten-free cafe!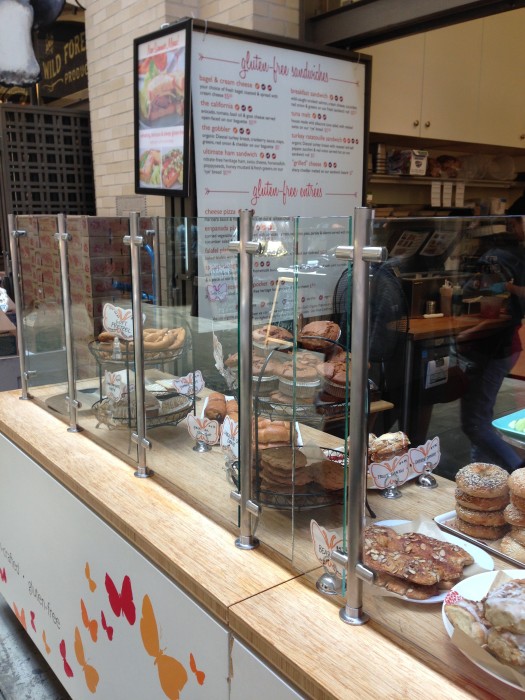 I got a turkey sandwich with cranberry sauce on a gluten free roll. It was an absolutely beautiful day in the city, so we enjoyed lunch outside with a view.
We stopped at an ice cream place for dessert.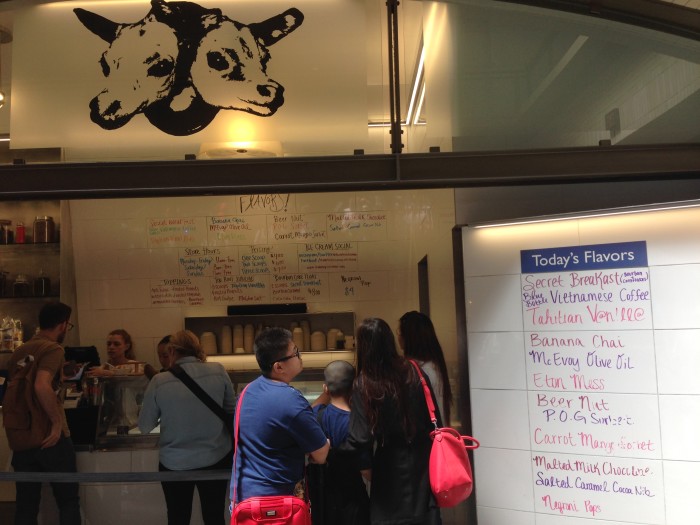 The secret breakfast is their most famous flavor, but I went with salted caramel cacao nib, which was delicious!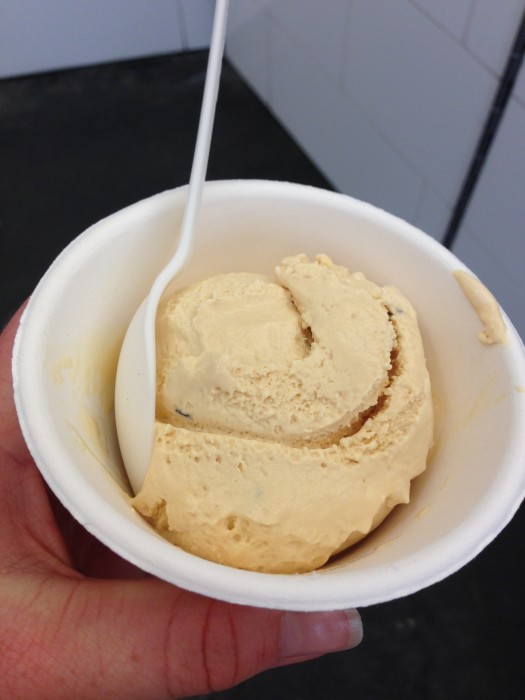 I also picked up a gluten free pumpkin chocolate chip muffin to go from the cafe.
That evening, I went to a Giant's game with my dad-my first of the season. We have the prettiest ballpark.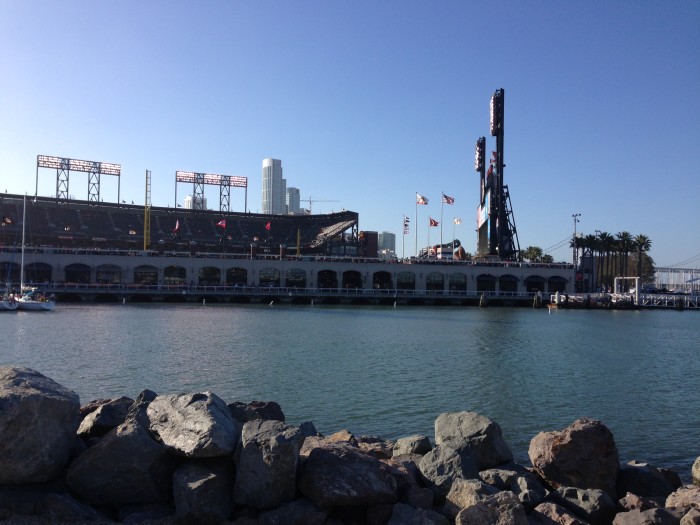 Unfortunately, we lost, but it was still awesome to be back there! Also-how cool is this-we now have a garden, with an avocado tree!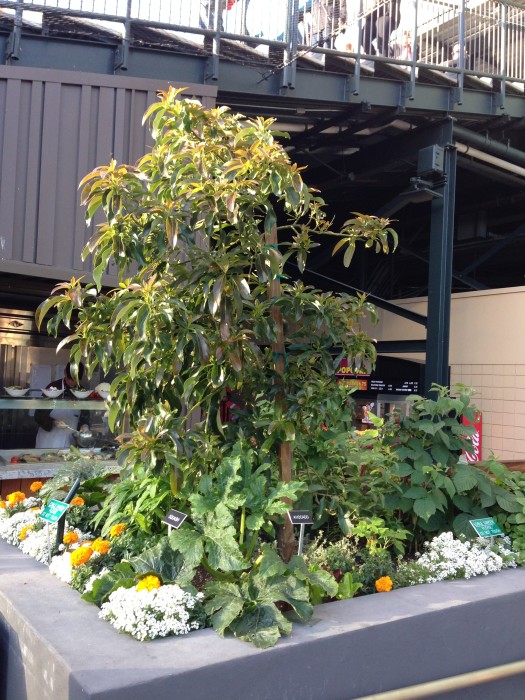 They have two food vendors there, and I was able to watch the game while enjoying an asparagus salad with truffle oil, and a gluten free flatbread with roasted asparagus.
SO good!
Hopefully next time we bring home the win!
What was your last workout?
Do you watch baseball?