Hey guys! This week has flown by. What did I even do?? I start work next week!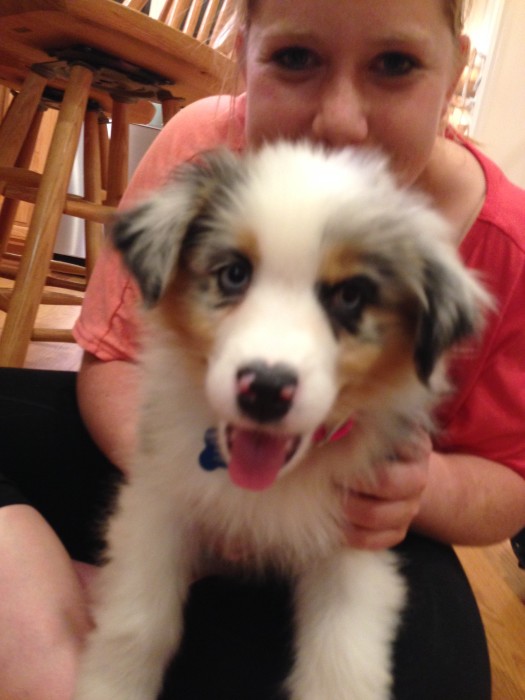 Sunday evening I went to the county fair. I went by myself, and it was 95% just to see the animals! I seriously contemplated buying a cow.
Plus there was a petting zoo! Totally worth the $3 to feed the ruminants. Speaking of which-guess what just came on Amazon? I'm pretty pumped to read this. Yes, this is a textbook on the digestive system of ruminants (cows and goats and sheep, etc)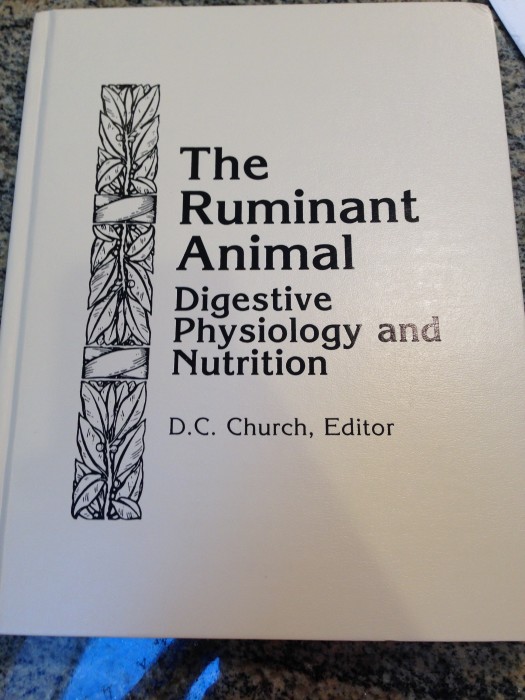 Workout wise this week, I've done some morning Crossfit, some spin, and some workouts with my old trainer from when I was in high school! I first lifted weights with him. I was concerned coming back given the last time I trained with him I was in the best shape of my life, but it's been good! I actually PRed my snatch by 8 pounds today. Except it was from the high hang-not even the mid hang. For those that don't know much about weightlifting, usually you start from the ground because you get more power. Also-it was a power snatch not a full snatch. What all this means is I'm a lot stronger than my PR and next time I do full snatches I should be able to get even heavier! Technique is everything! Now all my lifts are in the triple digits!
On Monday he went easy on me and we didn't do much conditioning, but today I had conditioning involving intervals of slam balls and max effort 250m rows. Killer.
Foodwise, what's been going on around here?
Breakfast
Eggs, oatmeal, and fruit are the current formula. A couple of days ago I made oatmeal with cocoa powder stirred in (and a banana). I make a big batch and then can have it throughout the week. It was super convenient to grab a few bites before morning Crossfit!
Lunch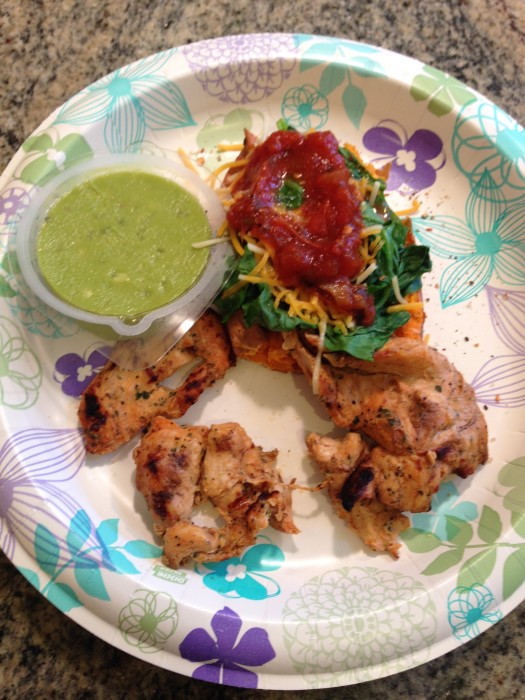 A sweet potato stuffed with chicken, spinach, salsa, cheese, and guacamole. This is great for a quick lunch!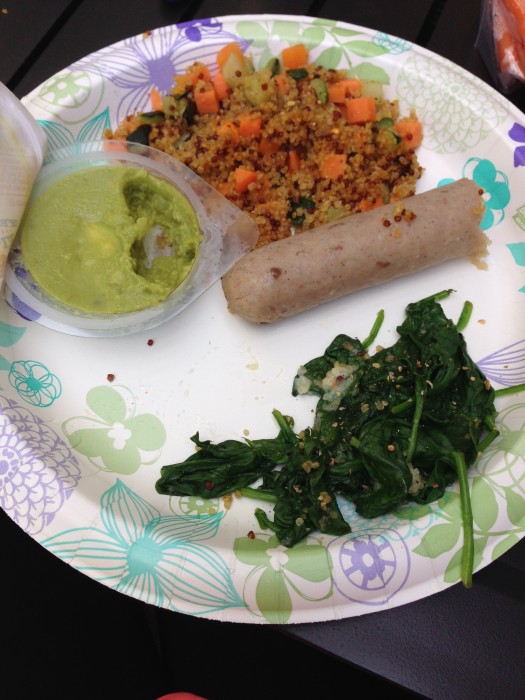 Super ugly but got the job done-spinach, quinoa veggie blend, and chicken maple apple sausage. Plus guacamole and carrots. I love these individual packs of guacamole!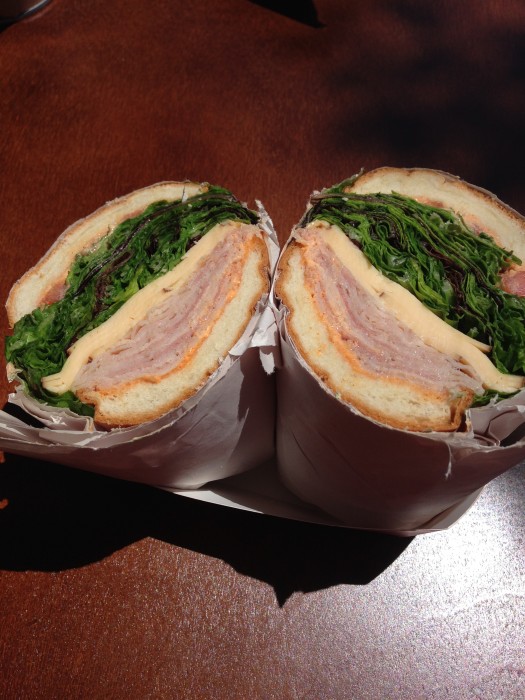 Lunch with my sister! A turkey sandwich with smoked gouda. I ate the insides out since I'm not doing gluten right now. On a side note-my stomach seems to be healed!
Dinner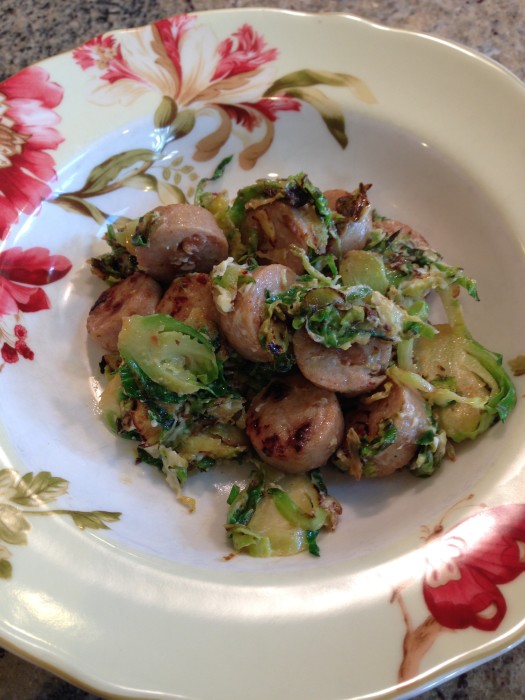 Brussels, laughing cow, and maple apple chicken sausage. This is an old Carrots N Cake recipe!
Chicken vegetable soup with a side caesar salad (which was massive).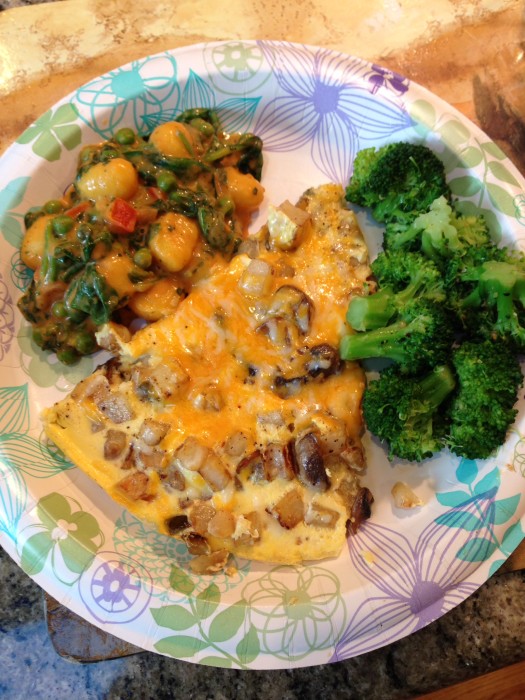 A frittata with potatoes and cheddar, broccoli, and Trader Joe's Polenta.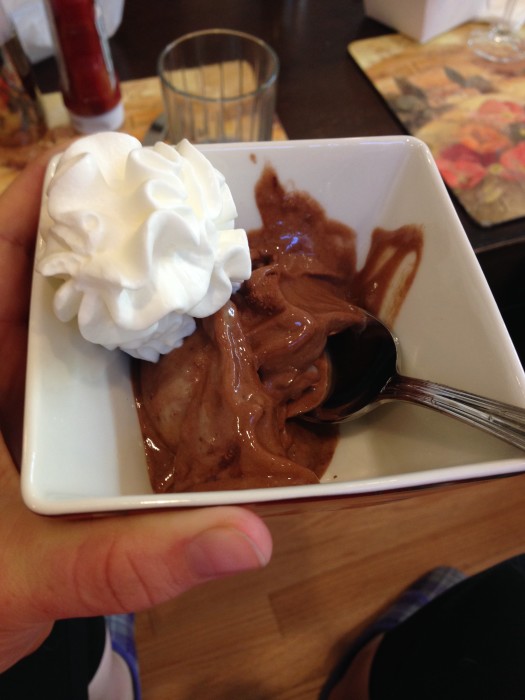 Homemade banana ice cream. Banana, cocoa powder, and a touch of milk to get it moving.
Puppy
I swear she's gotten so much bigger already! She went from 8.5 to 11 pounds in the first week we had her! Her snout and body are both longer, and yesterday she seemed to find her bark. She can be a handful-sometimes she goes psycho-puppy on us and is a biting machine that cannot be contained. She's an angel when sleeping.
My friends came over to visit her yesterday evening. Totally already killing her selfie game!