Happy Monday! Is anyone else done with finals and on winter break yet? It's an amazing feeling! It's been a rainy week here in California, although I was lucky to get some sun for my 5k!
Yesterday, I did the Silicon Valley Santa Run, which is in its 3rd year. This is also my 3rd year doing it! It's a fun race that raises money for Christmas in the Park in San Jose, which is a fun holiday setup they do every year.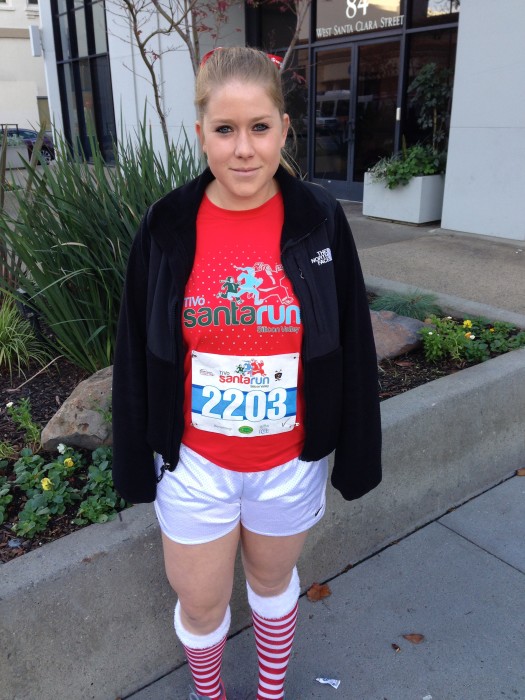 This year.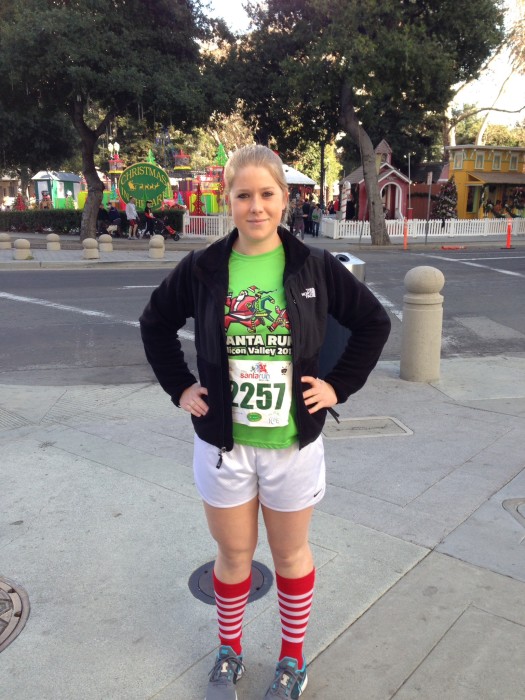 Last year.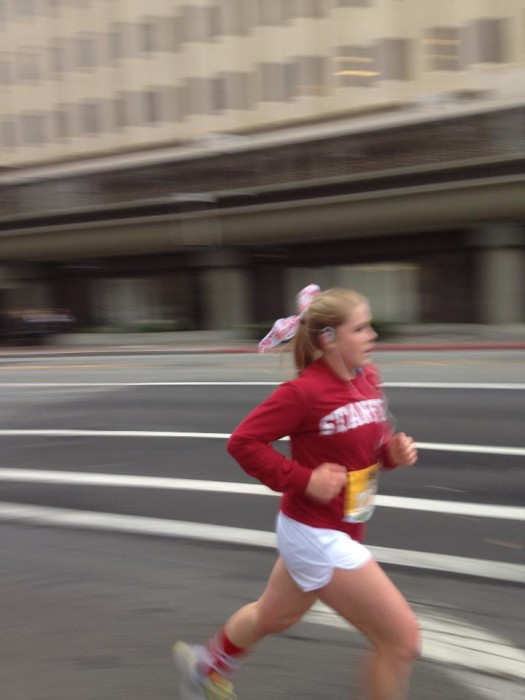 2 years ago.
It's turned into a fun holiday tradition for my family. There are lots of kids running the race, and tons of people dress up as Santa!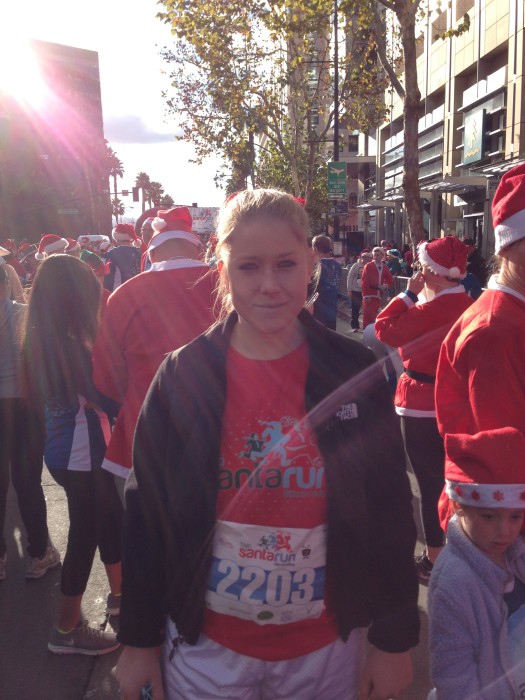 I knew I wasn't in the best speed shape, and an afternoon race (3pm start) was not ideal for eating, so I didn't have too many expectations for myself. I wanted to stay in the 8:3xs and ended with a pace of 8:40, so I'll take it. Th run flew by! 5ks seem so short!
At the finish line, we were greeted by "snow" plus milk and cookies.
We then explored Christmas in the Park.
To start-a chocolate tamale! It was really good-sort of like a corny less sweet brownie?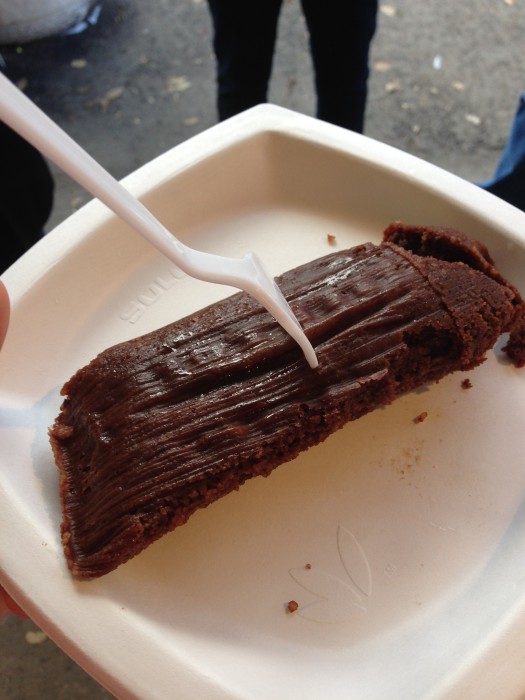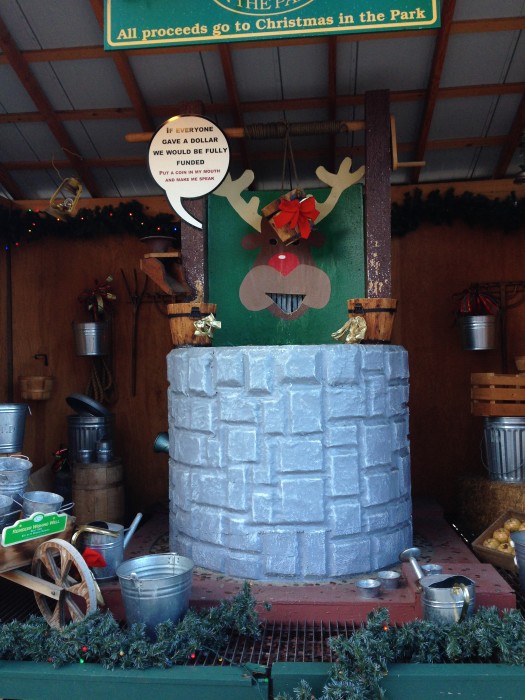 I got a coin in the mouth!
It was a really festive way to kick off the season!
For dinner post-race, we made a teriyaki chicken salad from Cooking Light, served with brown rice/quinoa.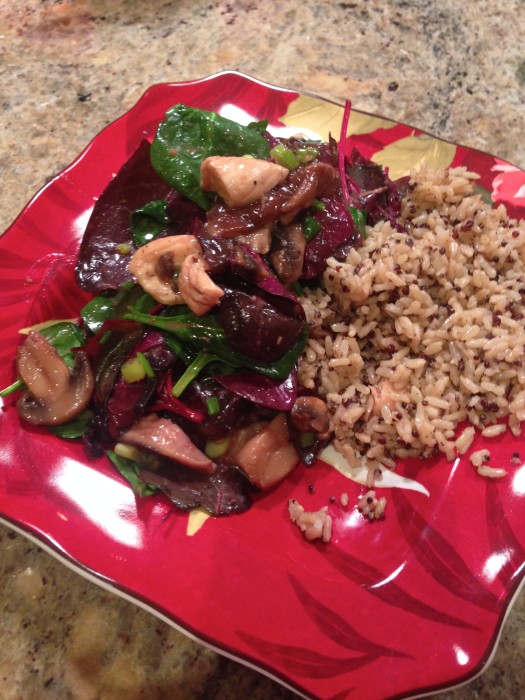 The red comes from heirloom spinach!
For dessert, I made gingerbread bars. I think I found the recipe on Buzzfeed?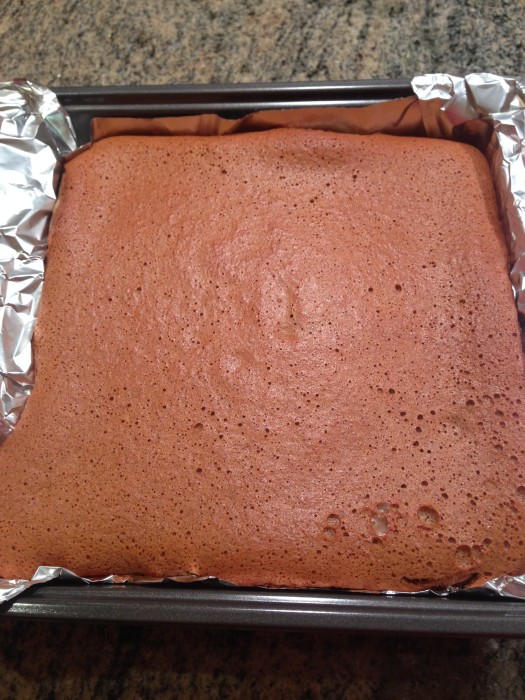 They were supposed to separate and be custard on the bottom, cake on top. It only sort of did that, but that was fine! They sort of had the texture of pumpkin pie.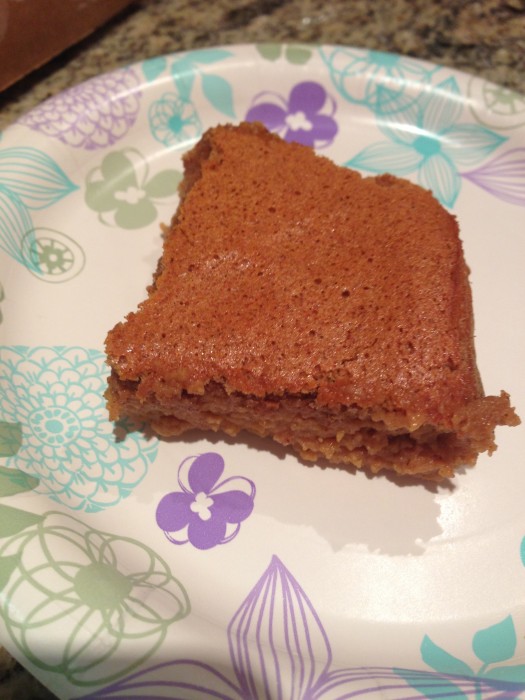 Since this post is long, I'll save a food/what I've been doing recap for another time!
What have you done to get in the holiday spirit?