Hey guys! With some busyness these past few days, I've definitely neglected to mention some things!
I think for this break, if I can stay up to date on blogging, I'm going to structure these posts as some type of tidbit to start-health, news, life, random, etc, and then go into meals and workouts. Sound ok?
Today's tidbit: the storm of the decade. People not from CA may have seen on the news that we've gotten blasted with rain these past few days. I wanted to set the record straight, as a Northern Californian.
1. We are in a drought. We are STILL in a drought. We needed that rain, and we've already had the most December rain in 50 years, but we need another 2-3 storms of this caliber to no longer be in a drought.
2. Yes, this storm may seem like "nothing" in comparison to crazy central US/East coast storms, but the fact of the matter is that it caused a great deal of damage, just because of the sheer amount of water that came down so quickly. The winds weren't crazy and it wasn't an INSANE downpour, but it was a constant amount of water being dumped. Lots and lots of things flooded. Some people up north lost their houses in mudslides. Highways in the Bay Area closed due to feet of water flooding the freeways (including near SF). I was done with exams before the storm hit, but some exams had to be moved because the buildings they were supposed to take place in flooded.
3. The night before the storm of the decade….I was out duct taping my windshield wiper back together. Awesome. Not sure if I mentioned this before, but it was broken such that the rubber wiper wouldn't stay in place so the arm of the wiper scraped across the glass, which made a deafening shriek. Duct tape worked like a charm. The drive home in torrential rain? Not so fun though. I couldn't see 10 feet ahead of me.
Now that we've got that squared away, what did I fail to mention?
I've been doing lots of getting in the Christmas spirit! 2 Christmas movies have already been watched. My Christmas sweater has been worm.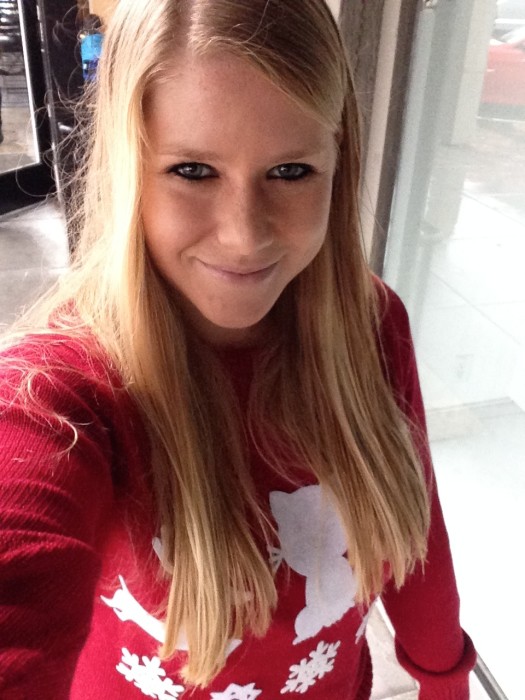 The day I went home, my mom, my sister, and I had lunch. I had a delicious bowl that included brown rice, butternut squash, carrots, brussels sprouts, and cauliflower puree. It was delicious.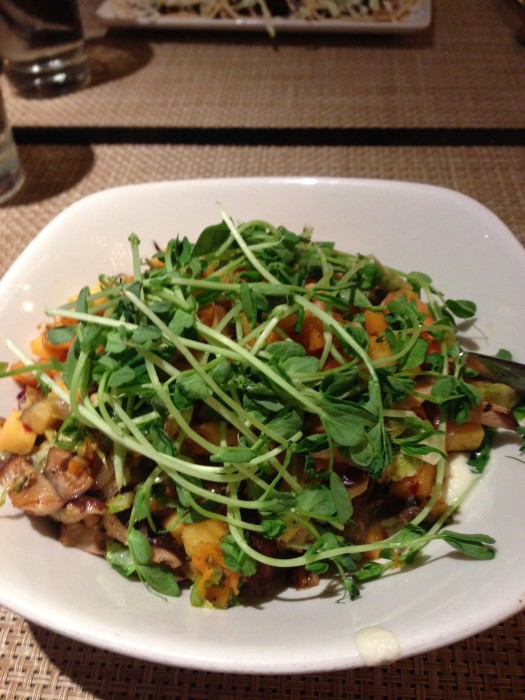 Followed by my favorite ice cream ever, Tin Pot. This is chocolate.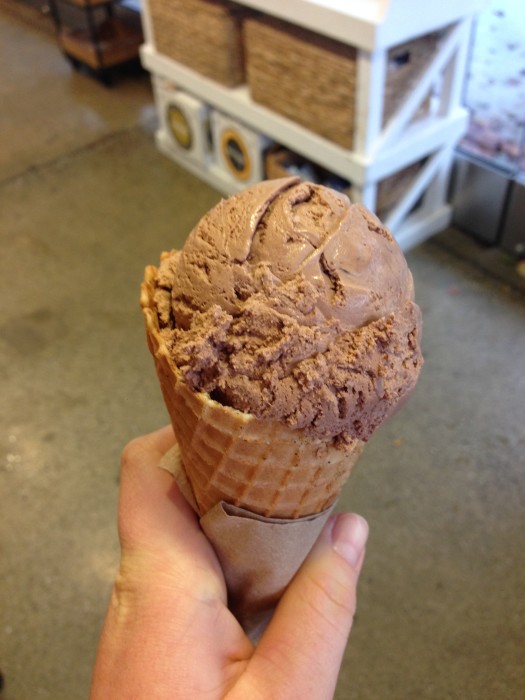 Thursday night I actually taught spin. Due to torrential rain, it was a small class but a good one! I love how the gym is decked out for the holidays!
Lunch on Friday was open faced turkey sandwiches, with an apple slice on top. Just place them under broil until the cheese is bubbly-they're delicious!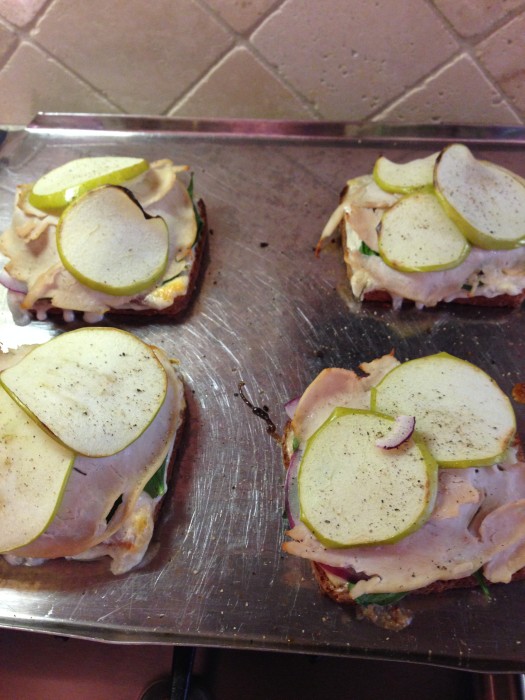 Friday I also made my first batch of holiday cookies. I used my recipe for healthy polka dot cookies. They actually are really healthy. It was nice to have something sweet on hand that didn't leave me feeling gross and sluggish. They were even approved by my grandma!
This batch is extra dark because I used dark chocolate cocoa powder.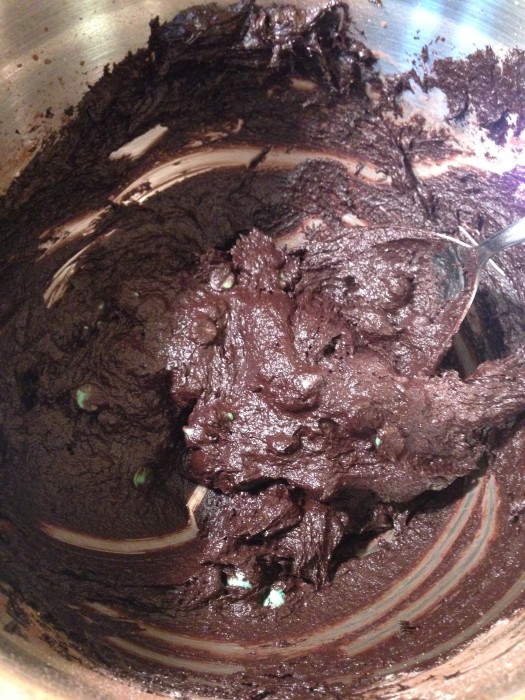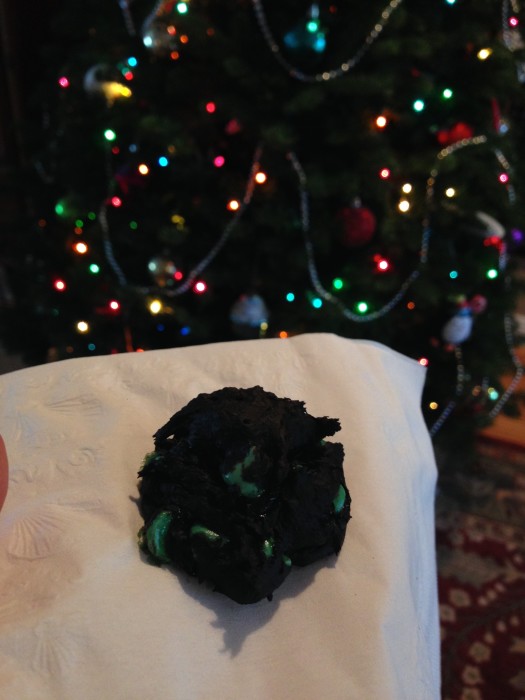 Another fun weekend event involved seeing my 3rd grade teacher perform in the community production of A Christmas Carol. He was Jacob Marley's ghost, and did a great job! The whole production was fantastic and so well done. They put it on every year, and every year it sells out. It's free, but you are asked to bring toys to donate.
That's all for today-expect more catch up food pictures tomorrow!
What is your favorite holiday dessert?