How's your week going?
The tiredness is finally hitting me. I was up lat last night working on a presentation and studying for today's midterm-today has been a bit of a whirlwind! After my midterm I rushed to my softball game, which was super fun!
However, I did some interesting things Friday that I want to catch up on!
For breakfast, I decided to stop being lazy and actually break out my blender for some overnight oats. I used this recipe for mango-banana oats.
The verdict? Ehhh I wanted to like them but they just weren't for me. I think it's partly because I really dislike the flavor of really ripe banana, and the banana was a bit strong, so maybe next time I'd omit the banana. Also-and this is totally my fault-it was pretty runny because I used rolled oats instead of quick cooking steel cut oats.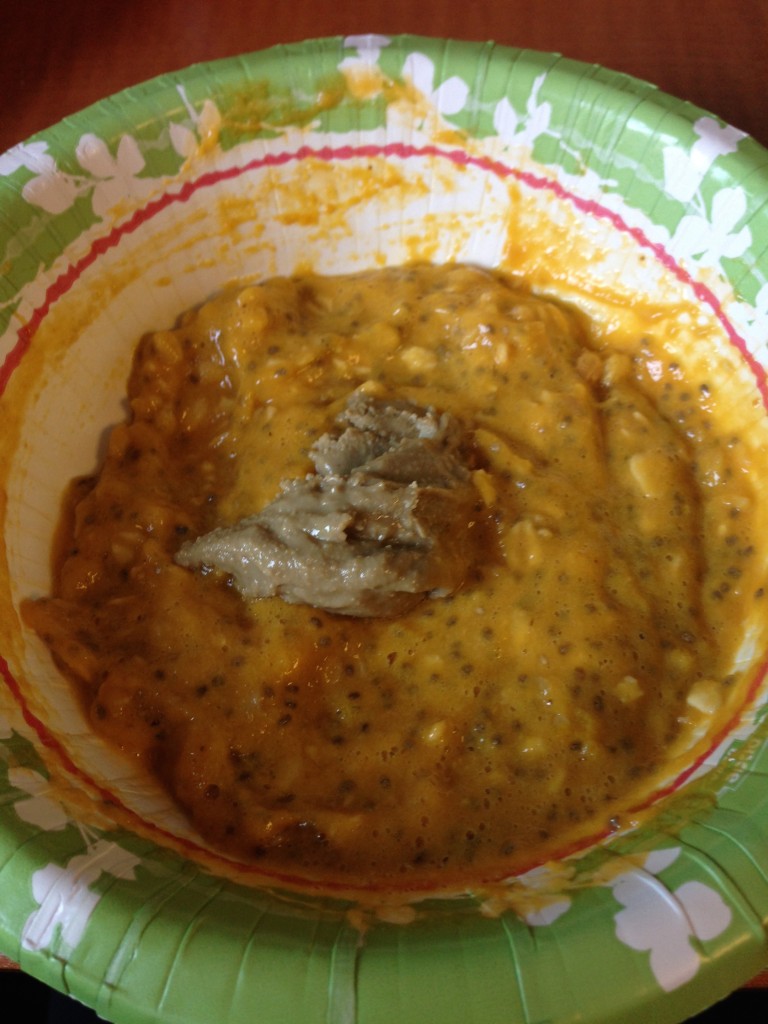 Friday afternoon, I hiked a nearby trail (it's on campus, so super close) with some girls from my sorority to get to know the new members. As always, it was a beautiful day, and I have to share pictures!
It was the last of the pretty hot days, and I got a fabulous farmer's tan. After sweating it out, we were all dreaming of a cool drink, so we went to Philz coffee for iced chais. So good!
That evening, my friends and I went out to eat (*gasp* we got off campus!) to a Korean place. I got a Bi Bim Bap bowl with chicken and it was delicious! The dish is served in a ceramic, super hot bowl, and the rice gets nice and crispy. The downside is I always spent the whole time burning my tongue!
Afterwards, my roommate had a wild night-we went to the grocery and I bought my first Ben and Jerry's! (Which fueled my 1am blogging Friday night.) I have to say, out of the ones I tried, Chocolate Therapy was my favorite!
And seeing as I don't currently have ice cream running through my veins, I'm about to fall over I'm so tired! Have a great day!