Hey guys! I'm going to keep it short and sweet because I have a midterm tomorrow so…yay…
First off, I got new boots over the weekend and I'm sort of obsessed with them.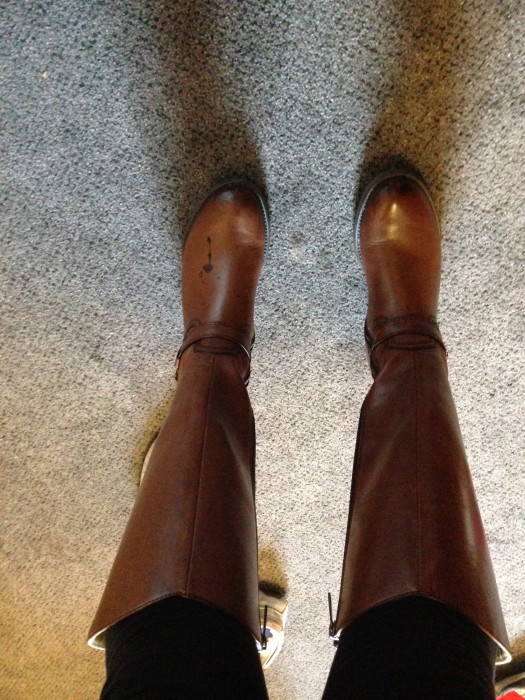 And the good news is, my feet are too! I got boots with some really good support for my plantar fasciitis, and it's making a world of difference!
Also new shoes-new running shoes! My old ones took me through a lot. Countless DC rainstorms, through the monuments, and across the finish line of a half marathon! But my feet were starting to feel every bump in the road, and to be honest, my feet don't need any more reasons to complain!
Here are the new ones! I wasn't sure about the feel when I first put them on but they felt great on the run! I like the look of the old ones more though.
Old: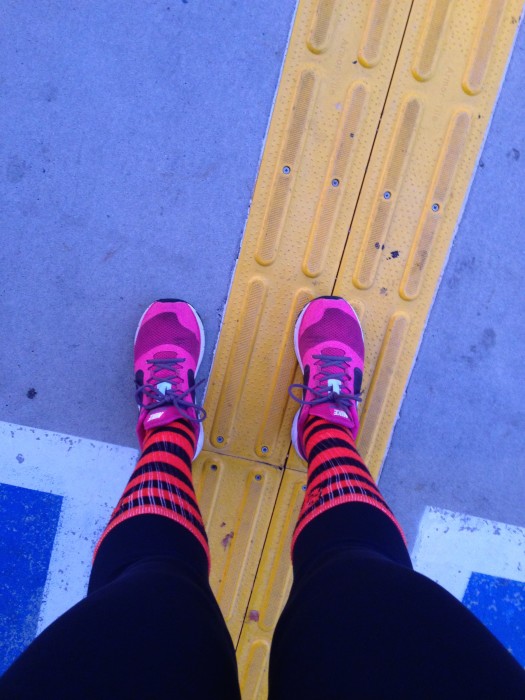 New: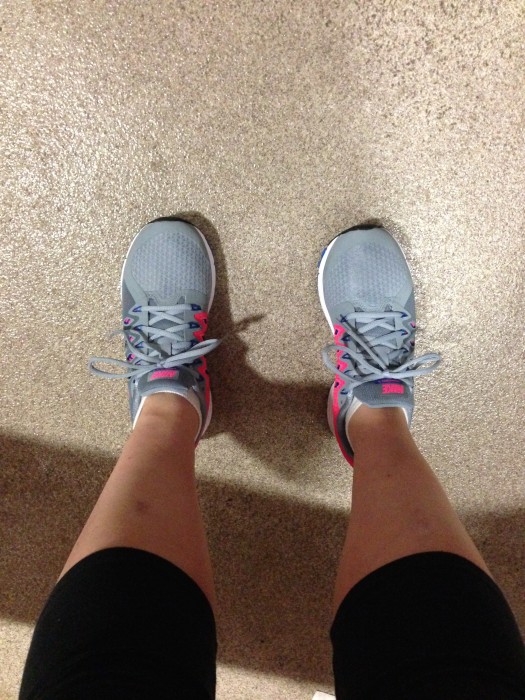 So, let's run through food and fitness, shall we?
I went to 7am Crossfit, and had some healthy pumpkin bread to fuel me. It was perfect! No lightheadedness despite 50000 squats.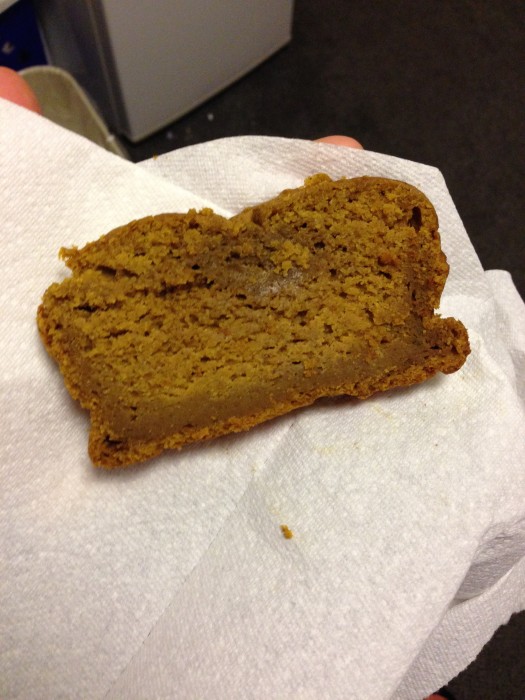 In all seriousness though, our new squat program we are doing is why I will not be able to walk tomorrow. I think I did 56 HEAVY squats? And then 50 wall balls. And I already feel it. Yippee. The WOD was 50 wall balls, 800m run, and 30 pull ups.
Good news on the pull ups front though! After losing my pull ups strength over the summer because we never did them, I finally got it back! I was coerced into switching to a very small band during the workout, and then I whipped out a couple of real kipping pull ups afterwards! YES.
Post-workout, protein was very necessary. Yogurt+peaches+sunbutter.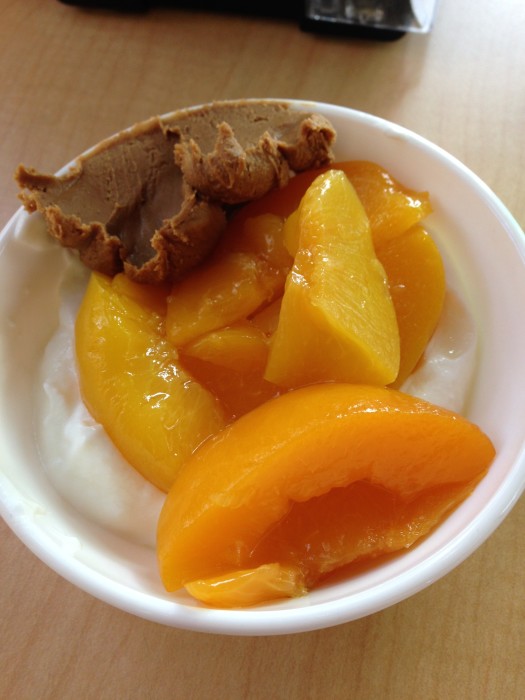 And coffee. I definitely took the time to get a real coffee-a cappuccino!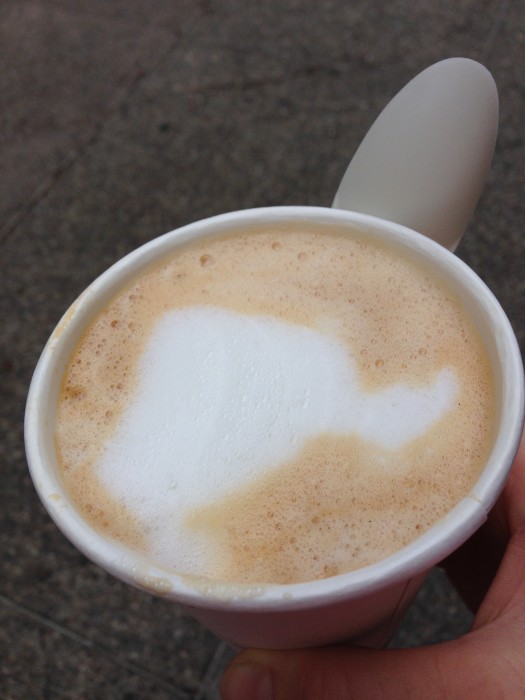 Lunch was same old, same old from my freezer this week. I only have 2 more frozen meals! Then I need to go grocery shopping. But first I need to make it through this week…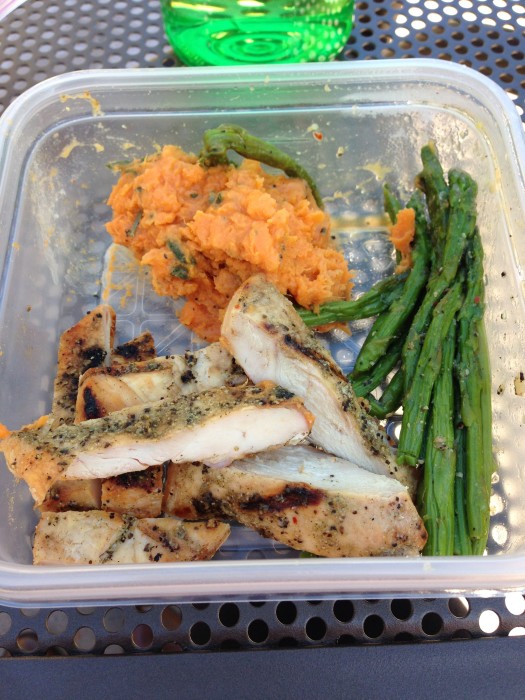 After class, and before a meeting, a rushed to the gym for a quick run to shake out my legs. I did a modified version of my treadmill workout, and was shocked at how well it went. I had no problem knocking out the 8:00 mile, and keeping up with the intervals.(5 rounds of 2 mins @7:30 pace, 2 mins walking.) I ended up covering 3 miles. Seriously though, coffee+not super early+not sore (yet) is a running game changer. Plus, I definitely had some excess energy to burn! I think I may switch my Monday runs to afternoon treadmill speed workouts because I loved it so much. That and my next 5k is in a month and I'm not in that sort of speed-shape yet! Plus, my feet seemed to appreciate the extra cushion the treadmill provided.
Dinner was pretty good in the dining hall today. Rosemary chicken, salad, a little rice, yams with cranberries, plus a baby spinach and cheese pie, which was delicious.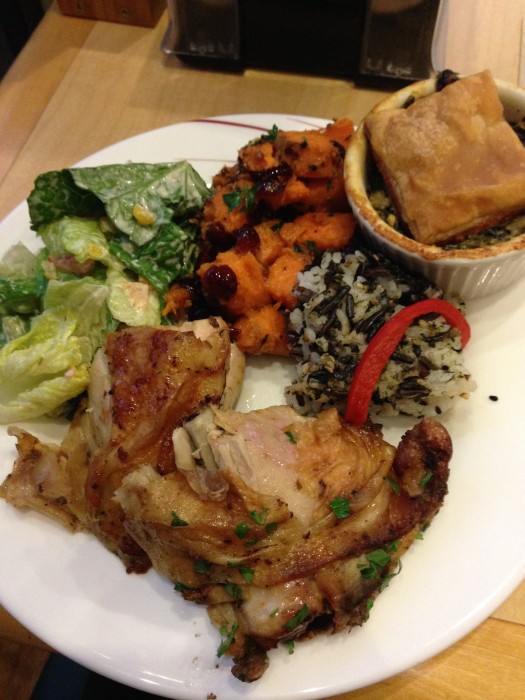 I also tried some of a dessert that apparently is pretty popular but that I still don't know what it is…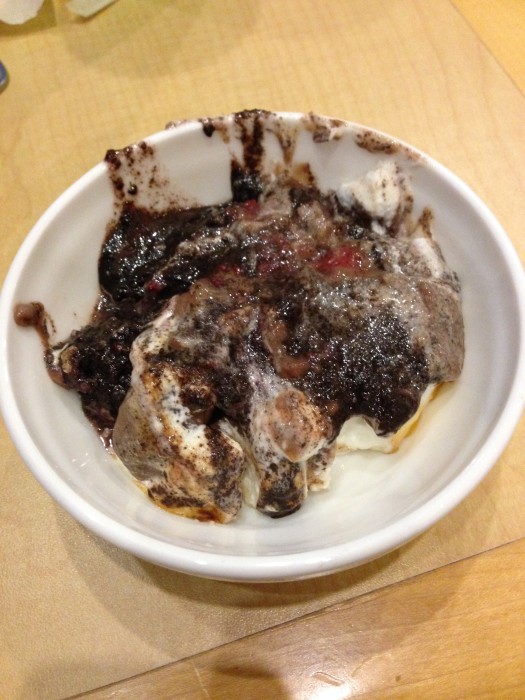 I think it was pudding? Chocolate pudding, whipped cream, banana, strawberries, and what appeared to be some type of ores pudding? It was pretty good.
And that my friends, was my day! Now I'm off to study!
How do you feel about the treadmill?