I've mentioned it before, but my sister spent 2 months living in Florence, Italy this past fall. While there, she took a really legit Italian cooking class, where she spent all day learning how to cook Italian food.
Naturally, I enlisted her help to make a Blogmas post out of it.
She's unwilling to try GF pasta (because the texture wouldn't be the same!) but she offered me something equally delicious: eggplant parmigiana. Apparently, the real Italian version of this dish isn't breaded! I actually don't generally like eggplant because it's usually served so tough, but I had confidence that my sister would be able to transform it into something I would enjoy.
This dish is an all day affair. Legit Italian cooking takes forever. I actually spent the first part of the day at the library and when I got home, she had already been working for 2 hours.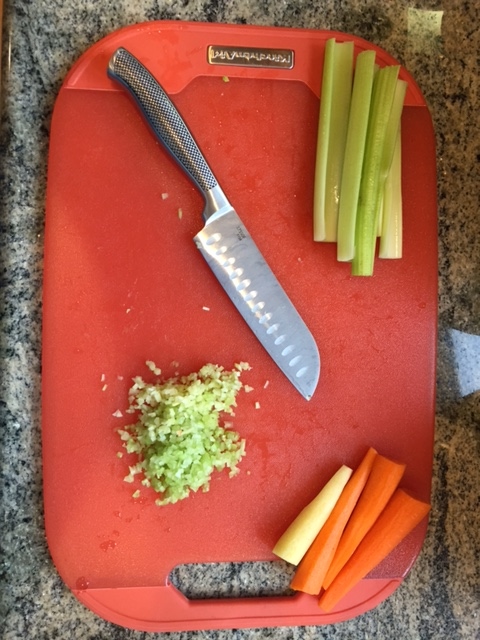 2 hours chopping. For the sauce, the vegetables need to be chopped into the tiniest, most adorable cubes, to properly break down when cooking.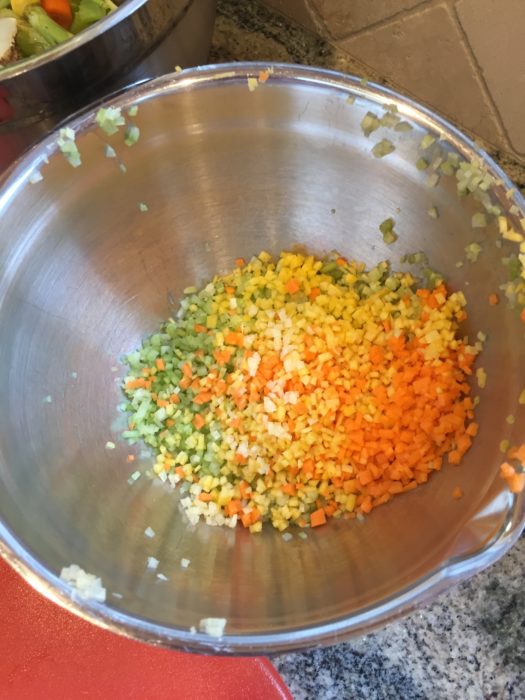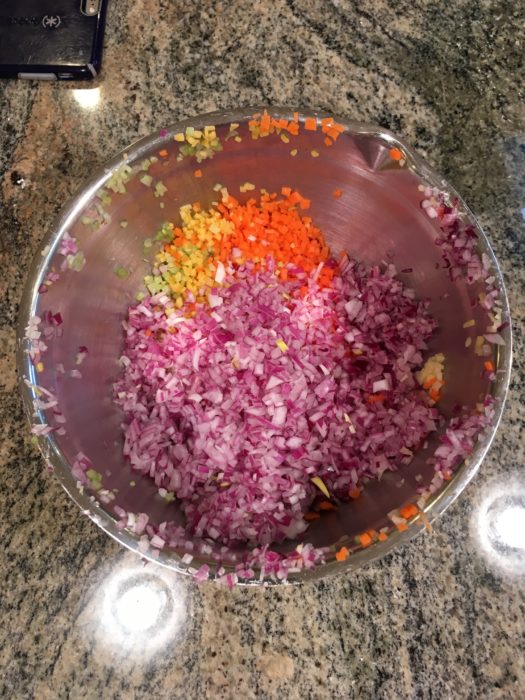 My contribution here was providing a fresh batch of eggnog. I almost didn't screw it up this time but cooked it literally seconds too long. Blender to the rescue again.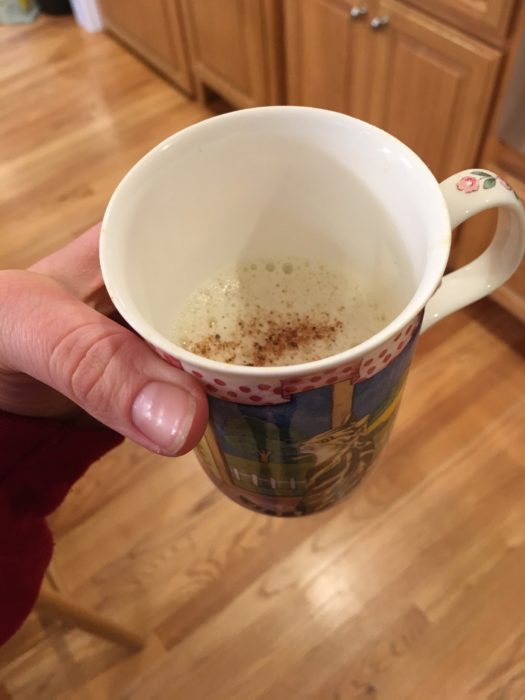 Once the vegetables are chopped finely, they go in the pot with quality olive oil, sage, bay leaves, oregano, salt, pepper, and other spices.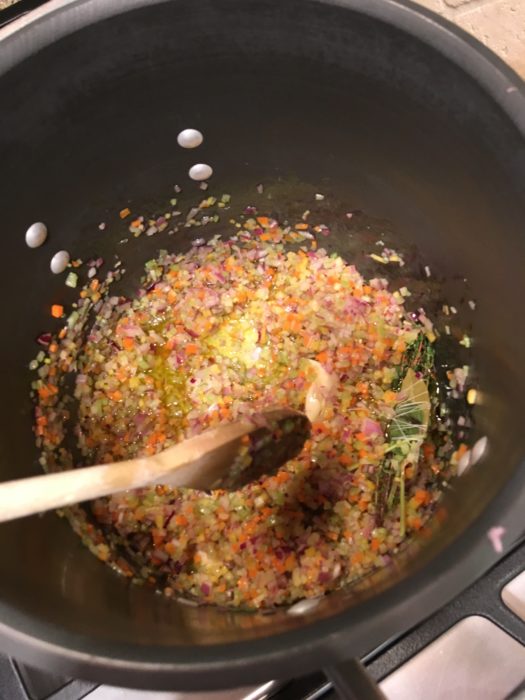 And then they cook.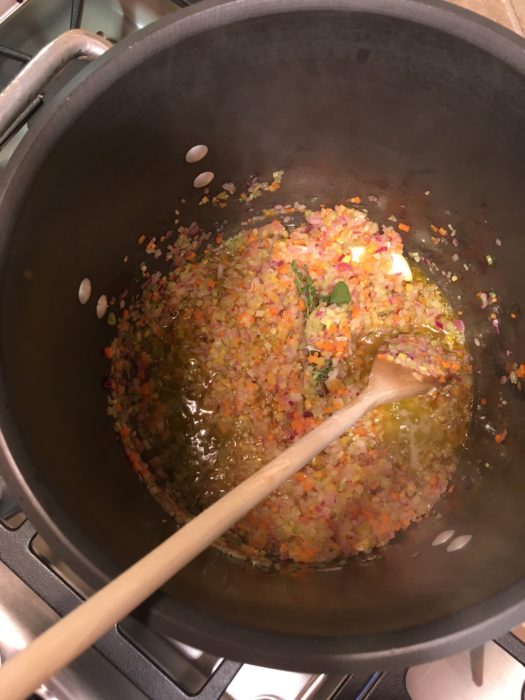 While they were cooking, she started prepping the eggplant. The key is to cook the eggplant twice: once before it goes in with the sauce. She sliced it up and roasted it with some olive oil.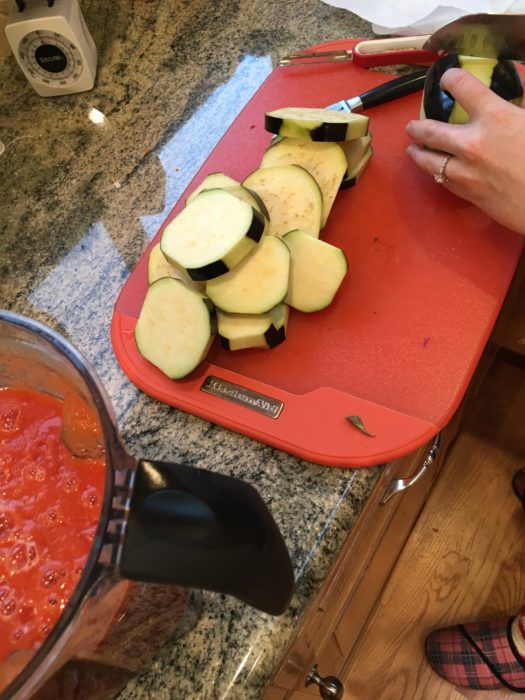 Our little helper: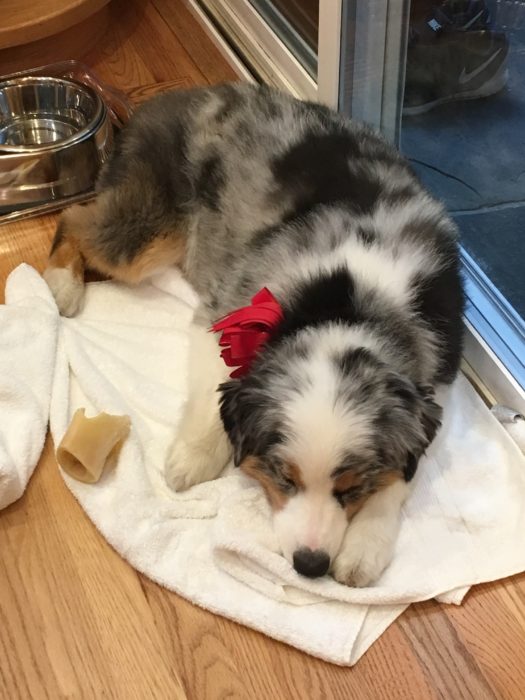 Then, diced tomatoes were added to the sauce.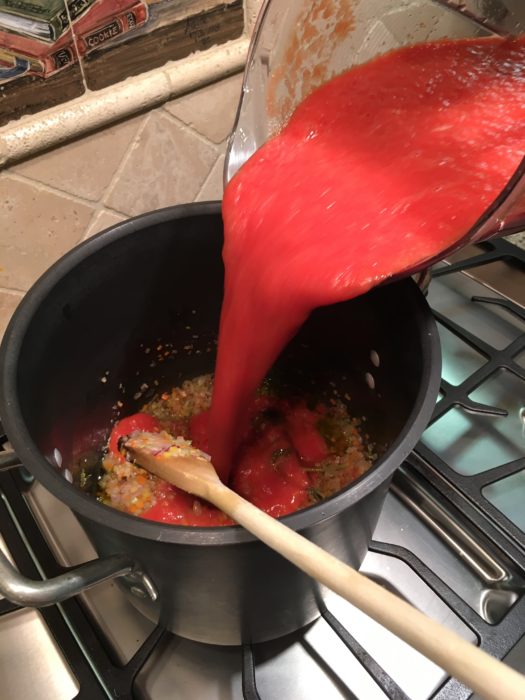 After everything was thoroughly cooked (with necessary taste testing cooking on as well), it was time to assemble.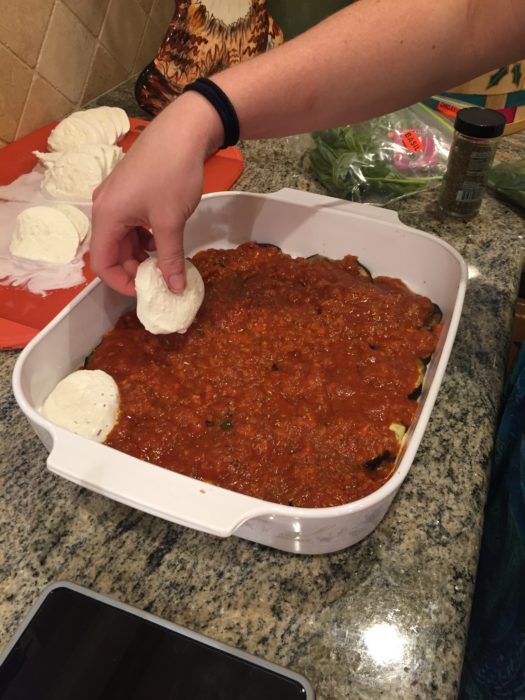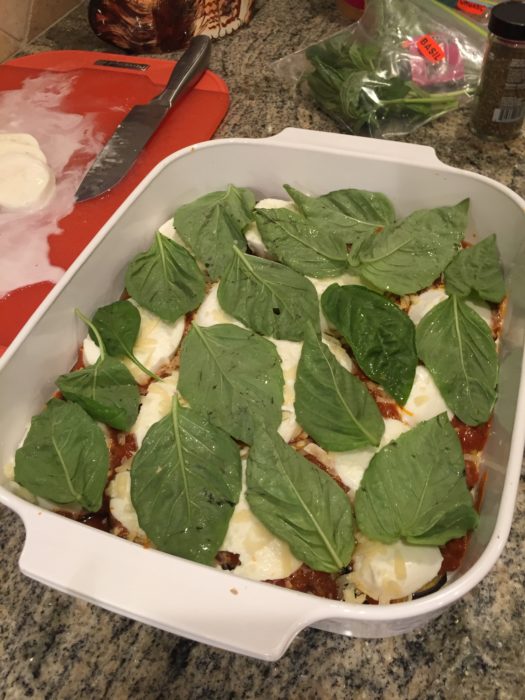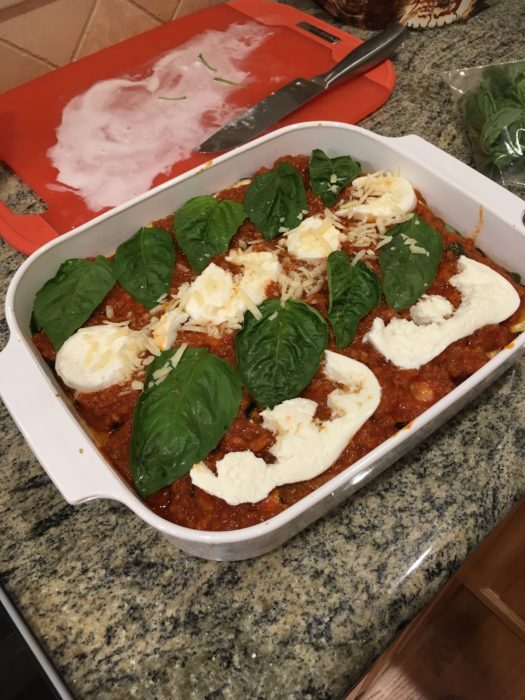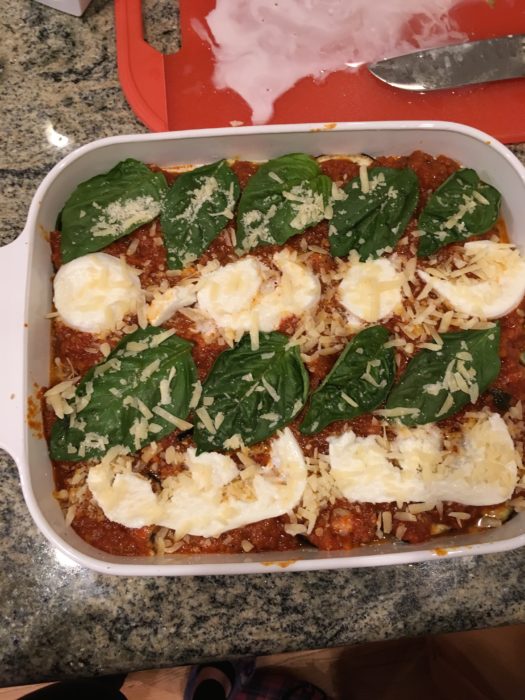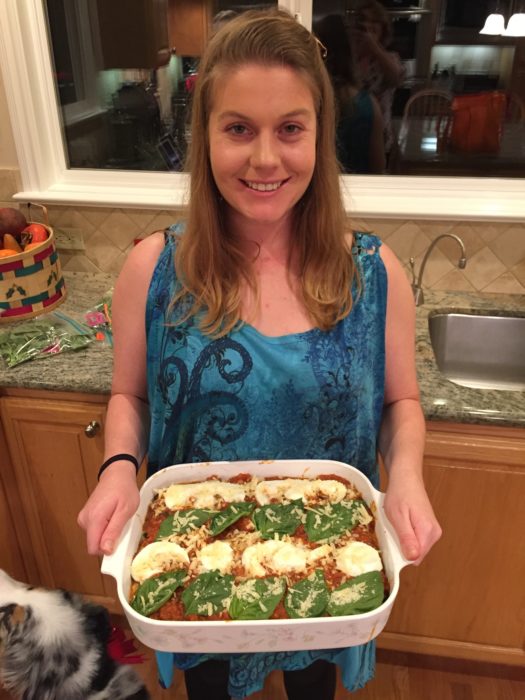 It has Buffalo mozzarella and parmesan. Apparently Buffalo mozzarella is made with Buffalo milk! I actually didn't know that! It's a lot more flavorful.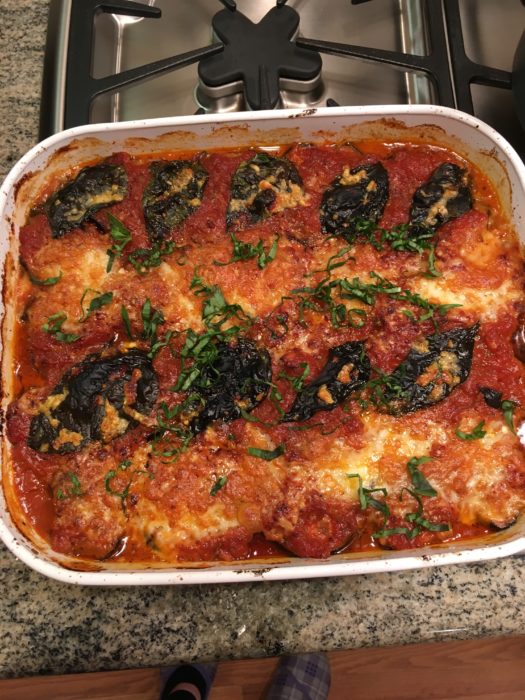 Beautiful, and ready to eat!
We served it with a salad and some quality red wine.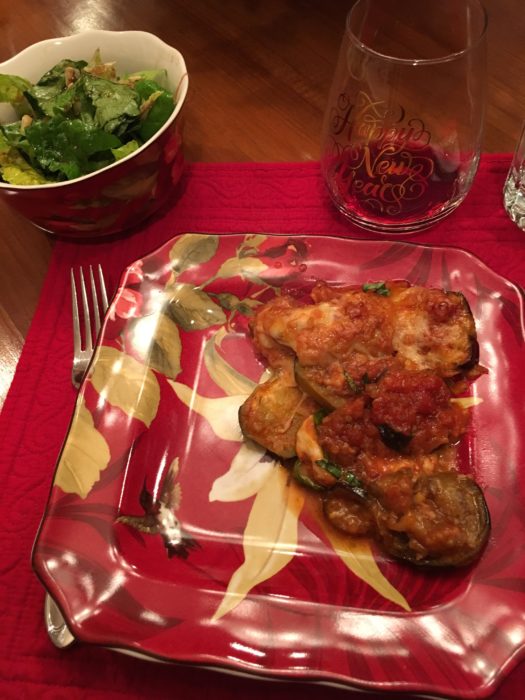 We ate this fancy meal in the dining room (we normally eat in the kitchen), and I went to pull out my chair, but it felt surprisingly heavy.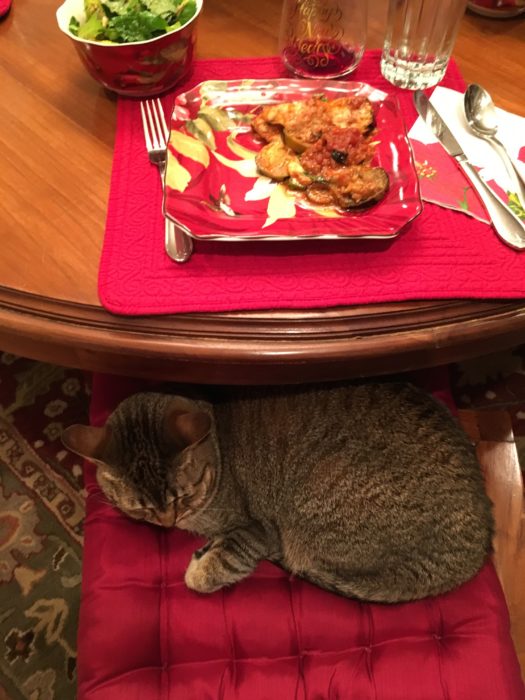 Well hey there Lilly.
This was absolutely delicious. The homemade sauce was out of this world, and the eggplant was perfectly tender. Apparently 2 months in Italy is worth something!
I think next up for her to make us is gelato though…