So here's the thing. Apparently I've been withholding a recipe from you guys. Since…the summer. I made it right before coming back to school. I think I originally intended to tweak it, but after eating it from the freezer for the past few months, I think it's finally about time I shared it!
This was made during my quick bread frenzy at the end of summer. I was DYING to try a pineapple zucchini bread healthified (aka with my banana bread recipe that I use as a base for everything).
So here it is!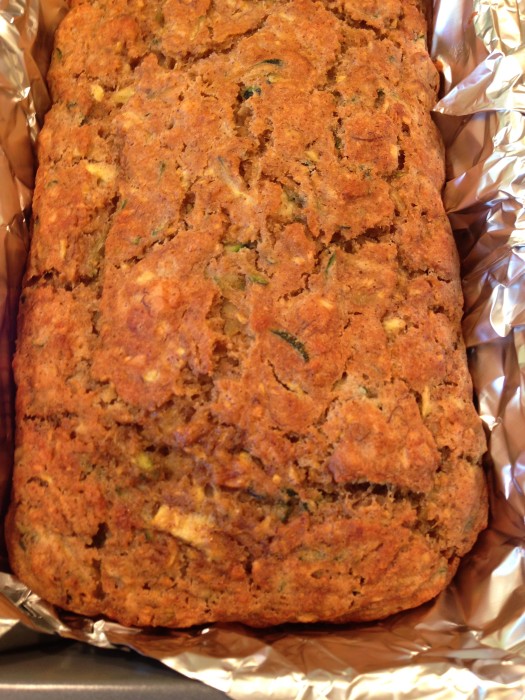 Ingredients:
2 bananas, mashed
1 c pineapple puree (lightly chopped in a food processor or blender)
1 c grated zucchini
1/4 c honey
1 t cinnamon
1 t vanilla
1 egg
2 T oil (I used avocado)
1 t salt
1 t baking soda
1/2 t baking powder
1.5 c flour (I used a gluten free blend)
Preheat oven to 350.
Mix all ingredients together and pout into a 4×8 loaf pan.
Bake for 55 minutes or until a toothpick inserted in the center does out clean!