Hello! I hope everyone had a fabulous 4th of July! I visited a friend in Monterey, and we watched the fireworks over the bay from Santa Cruz.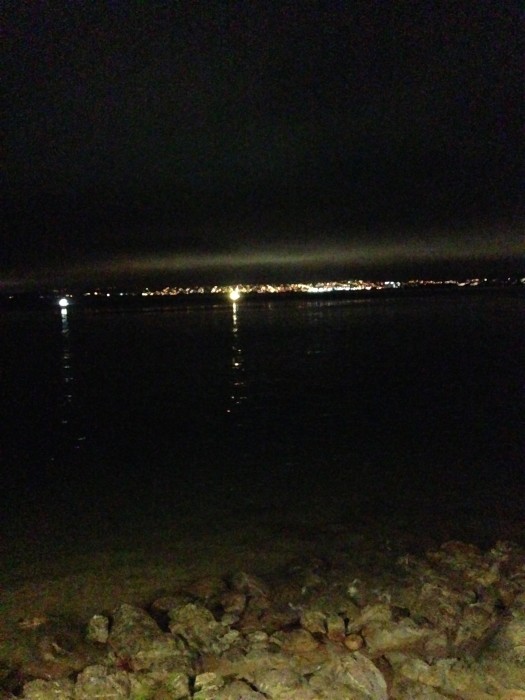 When I arrived in Monterey, our first stop was Carmel to visit the beach. The entire town of Carmel, including the beach, is incredibly dog friendly so I'm definitely brining Chloe later this summer when she's old enough!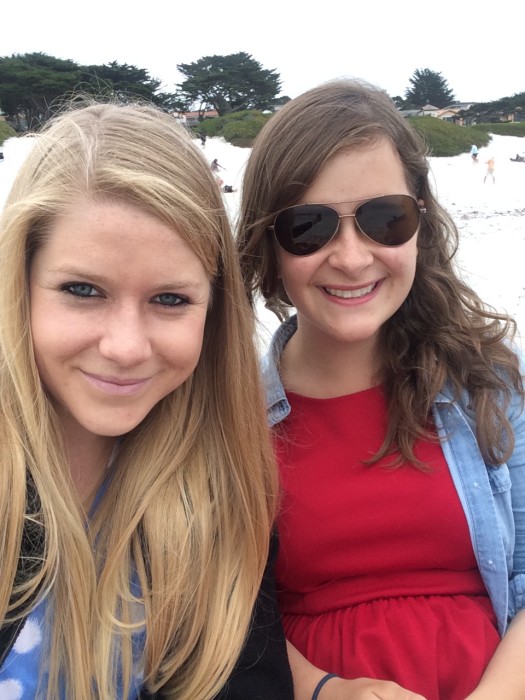 We stopped for dinner at a little cafe hidden inside a small shopping center off the main street of Carmel, and I had roasted chicken and the veggie of the day, asparagus, with lemon and thyme.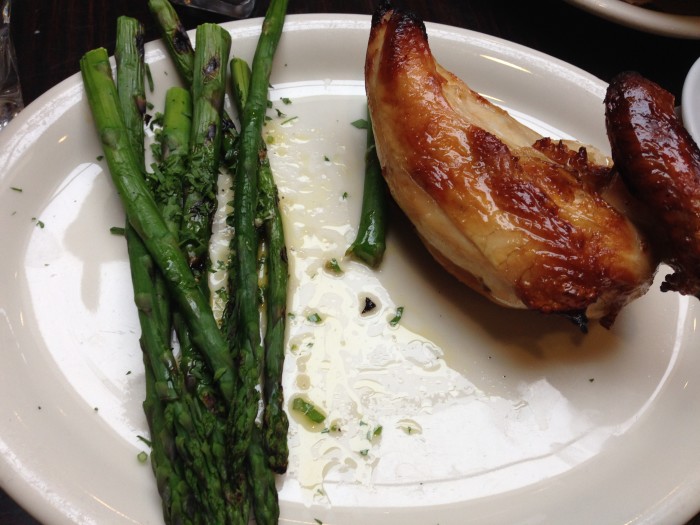 Since it was 4th of July, ice cream was necessary. We both got fudge ripple!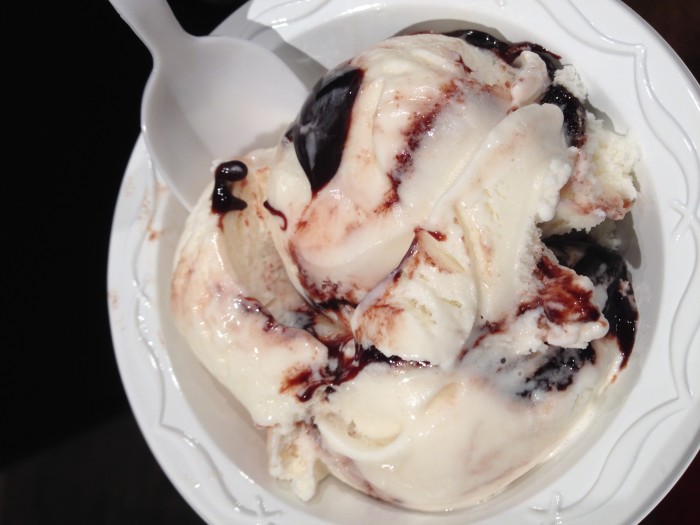 It was a beautiful day-pretty cool by the water but still warm enough to enjoy the fresh sea air!
Backing up a bit, Friday night I made red, white, and blue banana bread. This stuff is insane. I just use my regular banana bread recipe and throw in blueberries, raspberries, and white chocolate chips! I made it for the first time last 4th of July and knew I had to make it again!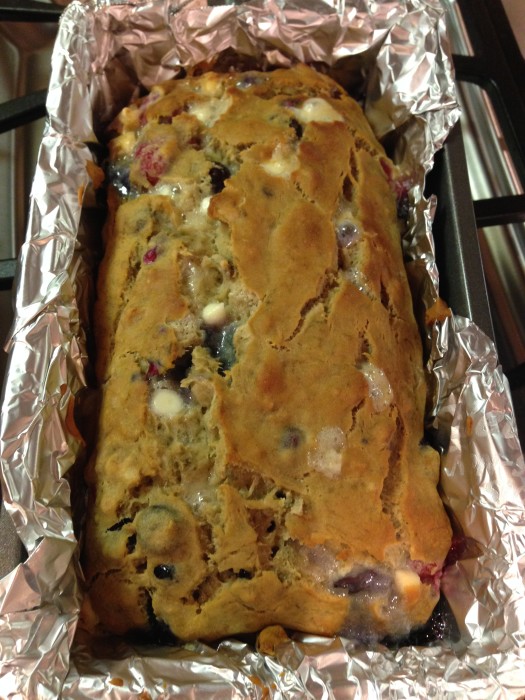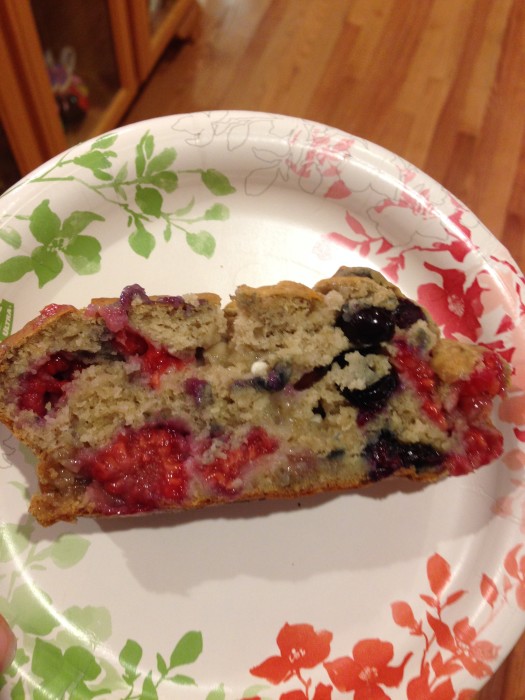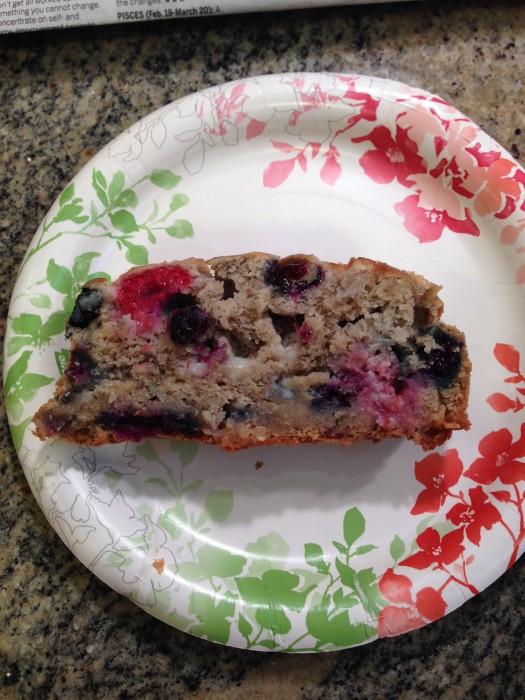 In terms of workouts this week, it's mostly just been Crossfit. I've been trying to get out the door for a run lately but it just hasn't been happening. Since I don't have a summer half marathon, the schedule and motivation is just not there right now! Additionally, my work schedule this past week made it hard to fit a run in. Such is life.
I apologize for the infrequent posting, but I promise a food+life update tomorrow!
What did you do for the 4th of July? Any patriotic treats?