Well, I'm all moved into my dorm and sort of ready for school to start! I also only sort of have Wifi so there's that…It has been so nice to catch up with friends these past couple of days!
In terms of fitness, I went to my last class at my home Crossfit on Saturday morning. The workout was tough, and I barely made the 20 minute time cap! It was the following:
10-1(start with 10 reps of each, then 9, then 8, etc.)
overhead squats
chin ups
-Between each round: 5 strict press and 10 pistols
I used 55# for the overhead squats and 45 for the press. I'm definitely sore today!
This morning, in lieu of a 9 mile run, I took the opportunity to squeeze the last bit out of my gym membership by going to one of my favorite spin classes, and it was fantastic!
Foodwise, I just had my first dining hall meal. My closest dining hall this year is known for having the best food, and it's also nut free! They even have sunflower seed butter!
Dinner was veggies with a vegetable pot pie: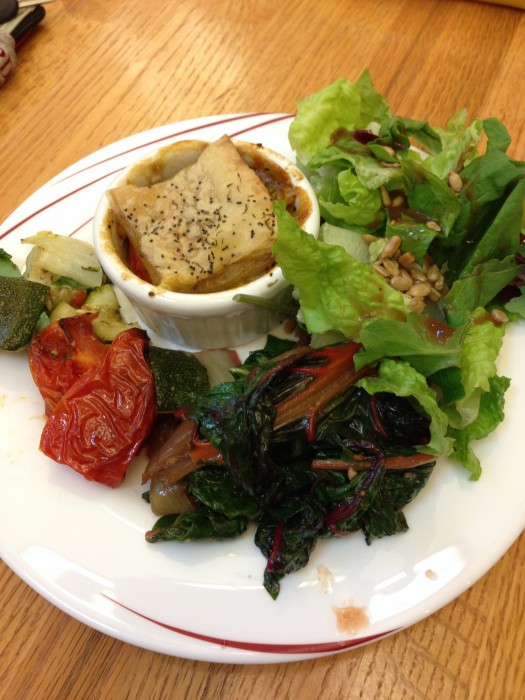 Plus plain yogurt, rice chex, raisins, and sunflower seed butter.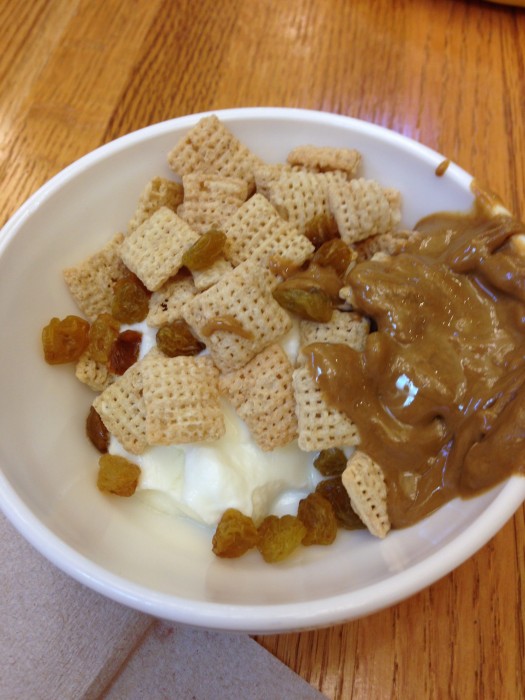 In terms of other food, brunch after spin was from Whole Foods because I needed to buy dairy there. I had huevos rancheros and fruit.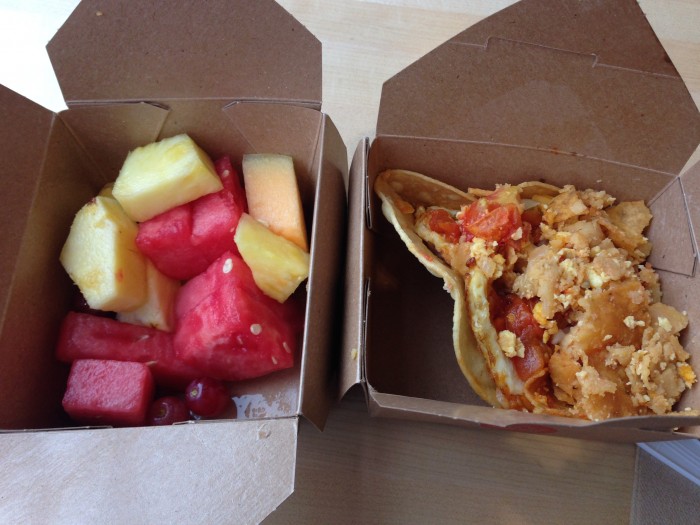 Breakfast the other day was eggs and berries-I love this plate! It used to be at school but I ended up taking my DC dishes to school.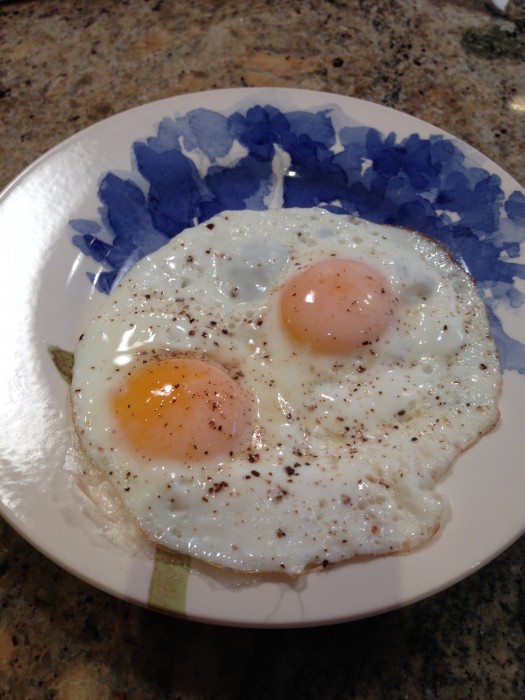 The other noteworthy food was roasted plantains that we made at home. My parents ate them with brown sugar and cinnamon, but I went to sea salt route because they were cooked in butter and it seemed just right!
In foot news, I'm trying to treat them well. One thing that was recommended to me was getting a night brace. This keeps your foot in the flexed position so there isn't so much stiffness in the morning. The one I got is basically just a sock with a strap that connects the knee and toes. I sort of feel like it's a foot straight jacket. And I'm sure some night I'll get up in the middle of the night and run into someone in the hallways, and said person will think I'm insane.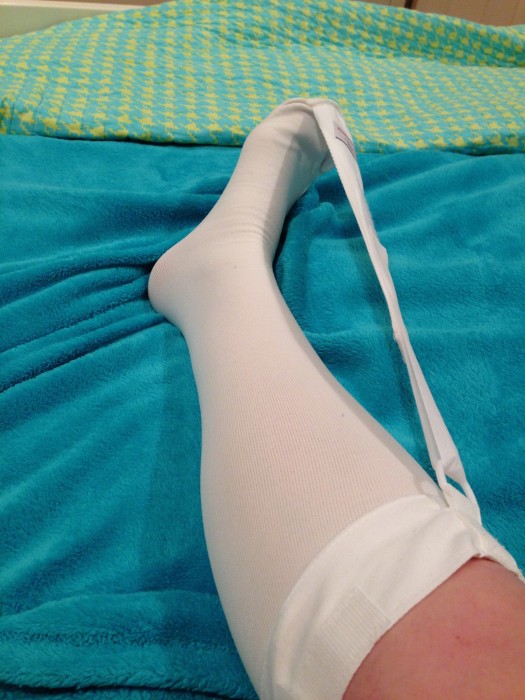 But it seems to be helping!
In the next few days, look for another recipe post and a little tutorial on watermelon cutting!
How was/is your dining hall food?