For Mother's Day this year, I gave my mom a "coffee crawl" through San Francisco. Kind of like a bar crawl, but with more caffeine! Finally, we were able to rally the troops and do that today!
I started my morning with Cheerios and Crossfit. I actually think I want to do another weekly workouts post this week because we did a couple of benchmark Crossfit workouts this week that I want to talk about!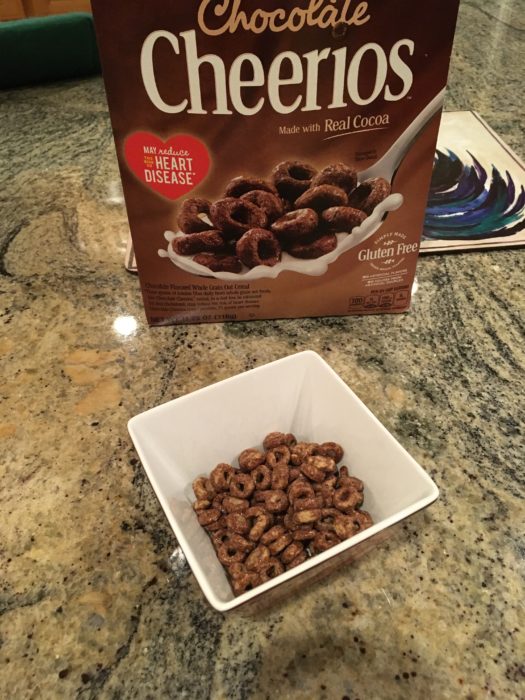 Post-Crossfit, I was hungry but I wanted a light breakfast because I knew I had a lot of deliciousness in my future (read: donuts). I had a nectarine and some egg whites.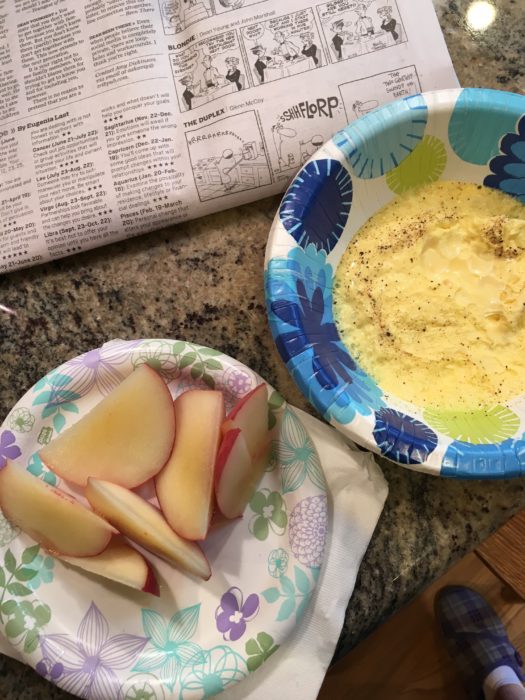 Then, it was time to hit the streets! We (my sister, my mom and I) left home a little after 8:30 and arrived at our first location a little after 9.
Stop 1: Dynamo Donuts
This place is amazing. I've been there a few times before, but it had been quite a while! Their specialty? Donuts! And they always have GF donuts! They brew Four Barrel coffee, which is definitely a good one. Plus, their milk foam is top notch.
My donut: GF lemon poppyseed. My family's: chocolate passionfruit and blueberry lavender cornmeal.
Drink of choice: decaf cappuccino.
Then, we were ready to move on.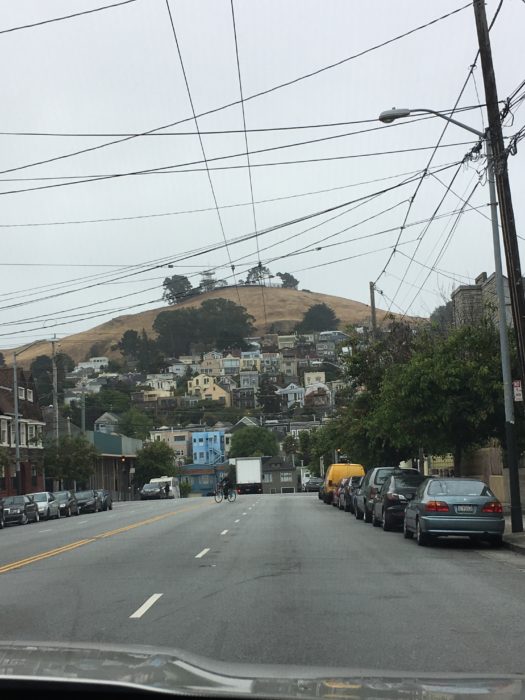 Stop 2: CoffeeShop
This had a different name on google maps vs. on their door, but if you search CoffeeShop on google maps, you'll find it! This was located less than a mile from stop #1, but we drove (and struggled to park) because my sister has a pulled hamstring.
CoffeeShop is small, with no indoor seating (brrr….yay for summers in San Francisco). They specialize in iced coffee; they slow brew their cold brew and serve it wilt COFFEE ice cubes. Also, I believe all their baked goods were GF (and I can attest that they were quality).
This wasn't my favorite simply because I had to get decaf (yay for zero caffeine tolerance) which meant the closest to iced coffee was an Americano, which isn't my favorite. My mom enjoyed hers though!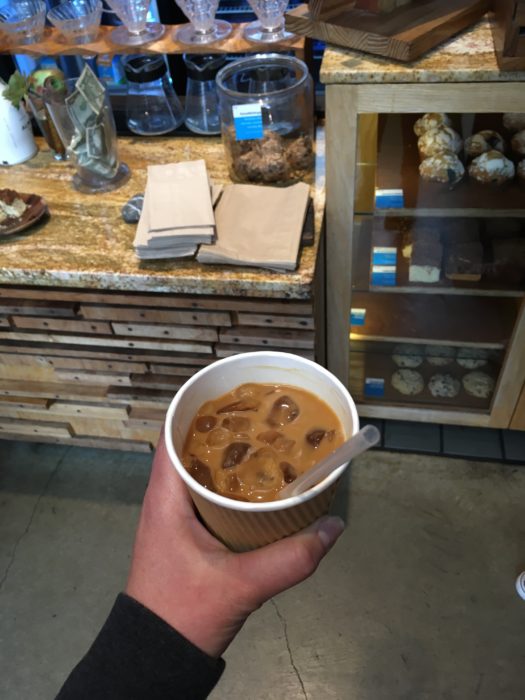 We also shared a blueberry muffin (GF).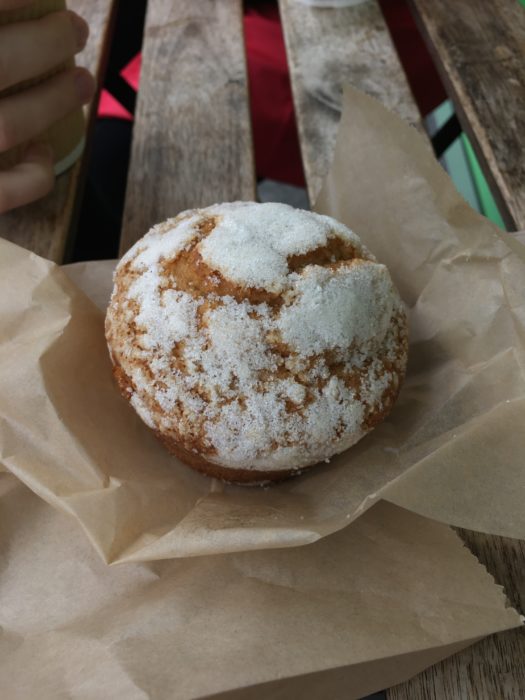 After shivering outside with our drinks, we were ready for the warmth of the car!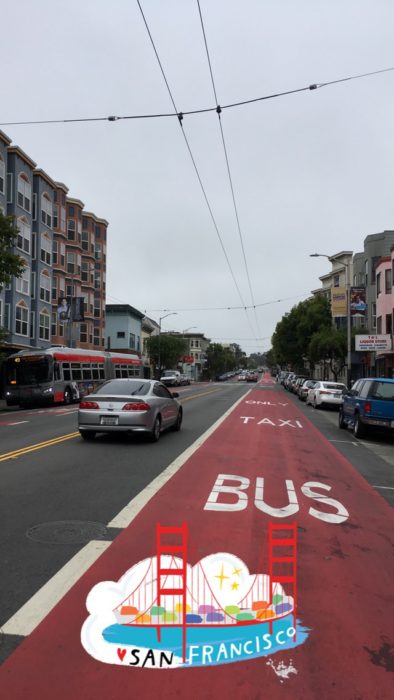 Stop 3: Blue Bottle at the Ferry Building
Blue Bottle is Blue Bottle. It's top notch, and I honestly can't say more than that. We all had cappuccinos (decaf for my mom and I), and we all took our first sips and said, "WOW." The quality is another level.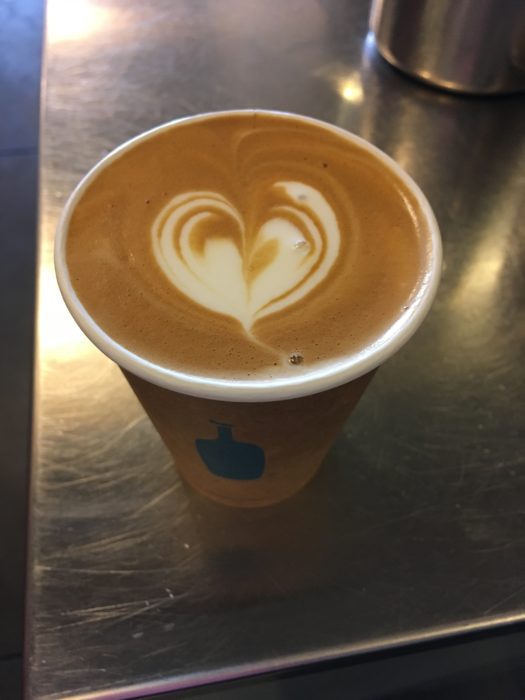 That being said, I might still like Blueprint in STL more. I would say this was slightly better than the Four Barrels from stop #1.
Conveniently, we landed at the Ferry Building right around lunchtime.
For my meal, I went to the gluten free bakery and had a delicious turkey, cheddar, and cranberry sandwich on the best warm gluten free baguette you'll ever find.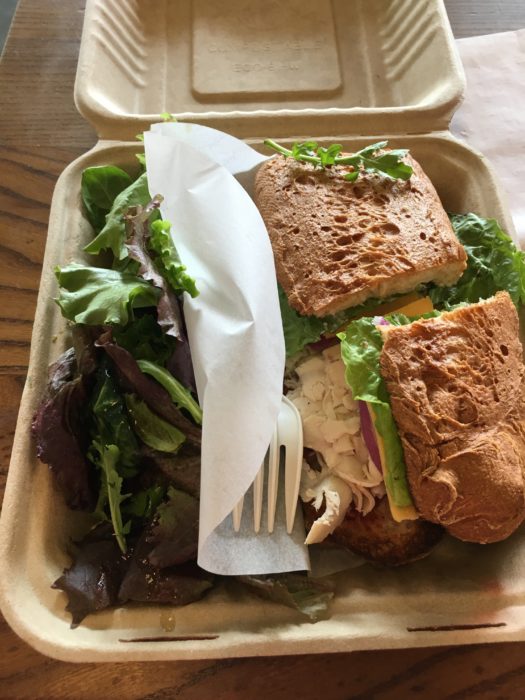 I'm not one to turn down gourmet dessert, so I had to try a scoop of the dark chocolate smoked sea salt ice cream from Humphrey Slocombe (and it was as amazing as it sounds).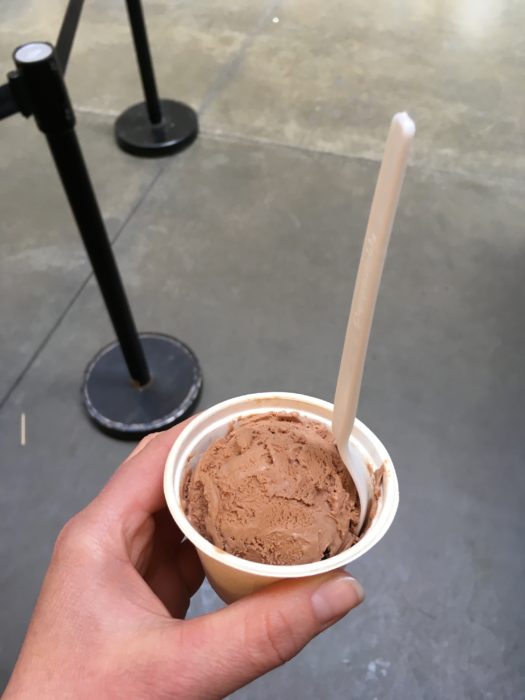 And with that, our tour came to an end!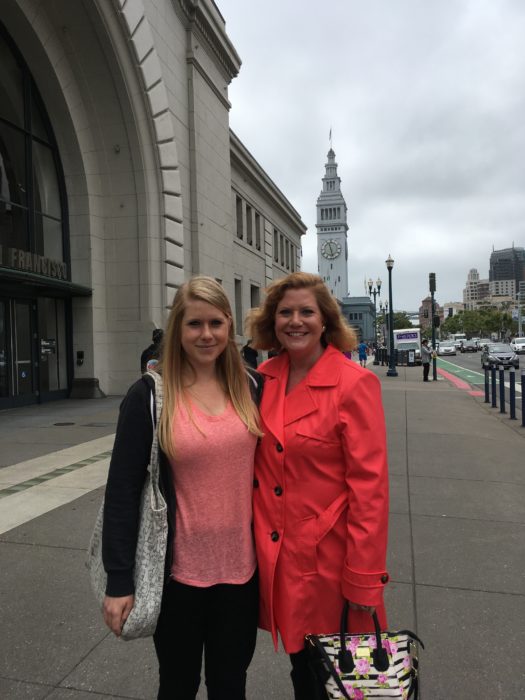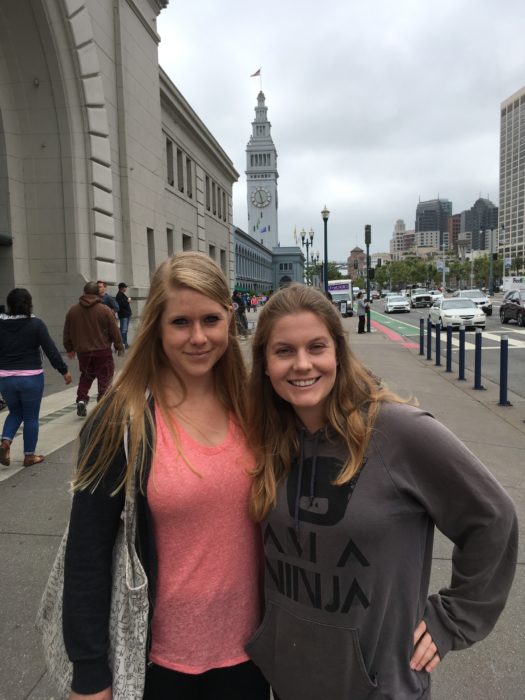 I also thing we need to celebrate the fact that I'm not wearing scrubs or workout pants. What?? When was the last time that happened? Jeans? What are those? (Sidenote: I'm in the middle of building a new wardrobe for vet school and I officially love black jeans.)
Later the night, we had a delicious grilled dinner that made use of our fresh corn and fresh lettuce from this week's CSA. We had grilled romaine and corn salad with avocado, and added grilled chicken to the recipe. This si seriously one of the best things we make.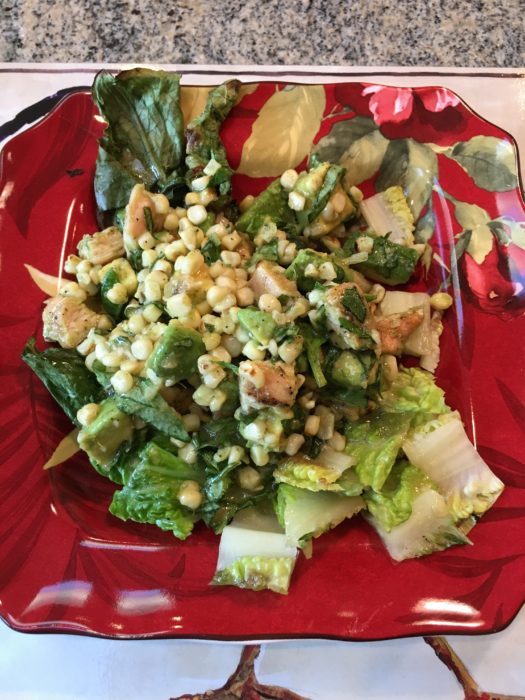 For dessert, I nibbled on leftover blueberry muffin and whipped up some double chocolate flapjacked cookies. Served with a side of dog booty.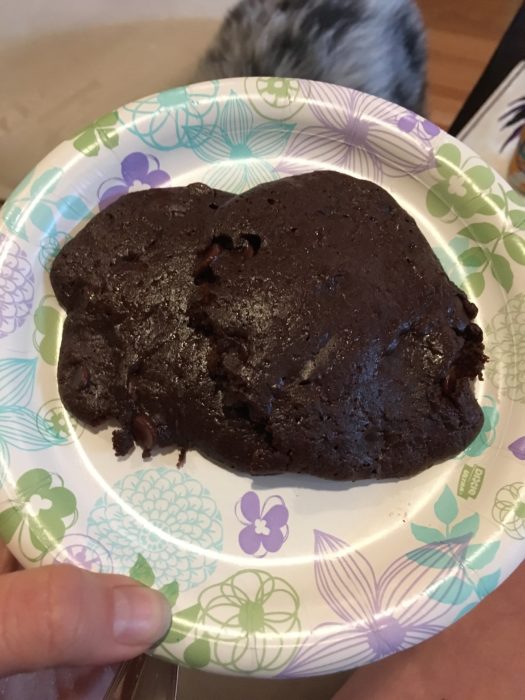 It was a super fun day, and I think I definitely need to spend more time in the city before the summer ends!